Strategie ECB ožebračující souseda Trumpa
MNICHOV – Evropská centrální banka se 12. září rozhodla zahájit další program nákupů aktiv a má v plánu naneurčito kupovat nové cenné papíry za 20 miliard eur měsíčně, za použití téže struktury jako v minulosti. Rozhodnutí nebylo jednomyslné: němečtí, francouzští, nizozemští, rakouští a estonští radní ECB do jednoho vyjádřili ostrý nesouhlas s dalším kvantitativním uvolňováním (QE).
Prezident ECB Mario Draghi tvrdí, že většina hlasující pro další uvolňování byla tak velká, že ani nebylo nutné sčítat hlasy. Co na tom, že země oponující rozhodnutí drží 56 % splaceného základního kapitálu ECB a představují 60 % výstupu eurozóny. Při sečtení krajanů v Radě guvernérů ECB však mají pouze sedm z 25 možných hlasů (podléhajících rotaci hlasovacích práv). Draghi tedy měl většinu, ale ta představovala zcela jasnou menšinu vlastního kapitálu ECB. To vyvolává značné znepokojení nad postupem rozhodování v Radě guvernérů.
Obavy jsou o to víc na místě, uvážíme-li, že americký prezident Donald Trump si hlasitě stěžuje na implikovanou kurzovní politiku plynoucí z nákupů aktiv uskutečňovaných ECB. Má kus pravdy. Draghi samozřejmě trvá na tom, že ECB "necíluje" směnný kurz. To je sice pravda, ale o to vůbec nejde. Kupováním dlouhodobých cenných papírů centrální banky eurozóny opět vyvolají měnovou devalvaci. Ostatně právě tento účinek pravděpodobně hraje dominantní úlohu při stimulaci ekonomické aktivity.
Problém je pochopitelně v tom, že podněcováním exportu a potlačováním importu jde tato politika na úkor jiných zemí. Ještě horší je, že ostatní stimulační účinky úbytků úrokových sazeb jsou dosti omezené, zejména pokud jde o investice. Existuje dokonce důvod k obavám, které vyjádřil třeba generální ředitel Deutsche Bank Christian Sewing, že pokračující snižování sazeb ECB by mohlo mít nepříznivý vliv na bankovní soustavu, tedy že ohrožuje úvěrovou nabídku.
Ekonomický mechanismus, jímž ECB dosahuje devalvace, už před desítkami let vysvětlil přístup založený na aktivech. Pokud evropské centrální banky kupují evropské cenné papíry za čerstvě natištěné peníze, pokřivují rovnováhu mezinárodních portfolií s ohledem na domácí i zahraniční měny a úročená aktiva a k opětovnému ustálení rovnováhy je nutná devalvace měny. Někteří z prodávajících nabídnou eura na měnových trzích, aby nakoupili neevropské cenné papíry. To začne směnný kurz eura stlačovat. Zahraniční prodejci budou svá vlastní aktiva směňovat za evropské cenné papíry, jedině až se směnný kurz eura sníží. Novou rovnováhu mezinárodních portfolií, již ECB zavádí, doprovází devalvace eura.
Během prvního kola QE uskutečněného ECB došlo u prodejců vládních dluhopisů k jasně zřetelnému posunu portfolií, jak zdokumentovala sama ECB. Výnosů tito prodejci většinou využili k nákupu dluhopisů amerického ministerstva financí, protože chtěli zůstat ve stejné třídě aktiv. Američtí prodejci naproti tomu využili získaných eur k nákupu aktiv evropských korporací, které vzhledem k poklesu směnného kurzu zlevnily.
Subscribe now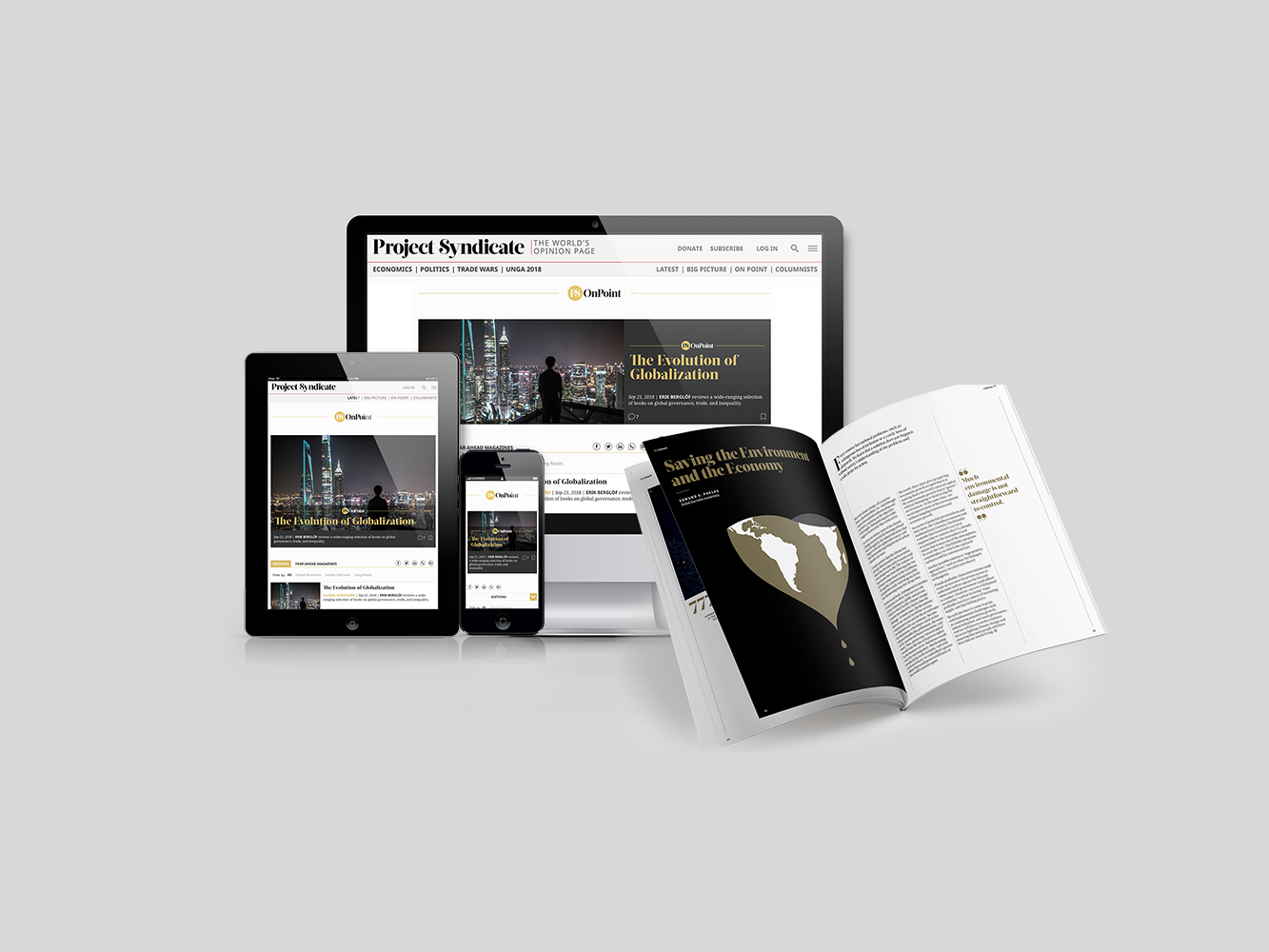 Subscribe now
Subscribe today and get unlimited access to OnPoint, the Big Picture, the PS archive of more than 14,000 commentaries, and our annual magazine, for less than $2 a week.
V kontextu prvního rozsáhlého programu nákupů aktiv uskutečněného ECB se směnný kurz eura vůči dolaru snížil asi o čtvrtinu, od poloviny roku 2014 do ledna 2015, kdy byl program formálně zahájen, protože obchodníci všeobecně předpokládali, že program bude zaveden, a jednali podle toho. Zejména italské banky měly při skupování evropských cenných papírů po celém světě náskok, neboť (neúměrně) čerpaly z finančních prostředků v programu cílených dlouhodobých finančních operací (TLTRO), který ECB spustila v červnu 2014.
ECB vehementně popírá, že uskutečňuje kurzovní politiku, protože ví, že takový postup spadá mimo její působnost. Jednoduše ale nelze popřít, že její politika jde na úkor obchodních partnerů Evropy. Situace děsivě připomíná konkurenční devalvace 30. let minulého století.
Když Federální rezervní systém USA před několika lety šel ve stopách japonské centrální banky a realizoval podobnou politiku, tehdejší předseda Fedu Ben Bernanke otevřeně přiznal kurzovní účinky QE, přestože řekl, že není zcela jasné, jak k nim došlo. Když se později s vlastním programem QE připojili Evropané, lze říci, že si přihnuli z kolující láhve.
Trumpova administrativu tohle všechno ví, tak jako všichni ostatní. Trump však Evropu opakovaně varoval, aby nezačala jednat nenasytně. Aby předešel tomu, že se stane "ožebračeným" sousedem, neustupuje od hrozby obchodních sankcí.
Evropa má tedy na vybranou. Může i nadále Radě guvernérů ECB umožňovat, aby uskutečňovala vlastní (implicitní) kurzovní politiku, anebo se může rozhodnout, že hrozící obchodní střet s Amerikou náleží do rukou demokraticky řízených institucí. Taková hra je zcela mimo ligu centrálních bank.
Z angličtiny přeložil David Daduč