Beggar thy Trump: Das gefährliche Spiel der EZB
MÜNCHEN – Die Entscheidung der EZB, die Wertpapierkäufe wieder aufzunehmlen, fiel nicht einstimmig. Wie Bloomberg berichtet, wurde sie gegen den ernbitterten Widerstand der Vertreter Deutschlands, Frankreichs, der Niederlande, Österreichs und Estlands im EZB-Rat getroffen. Präsident Draghi betonte zwar, die Mehrheit sei so groß gewesen, dass man nicht habe zählen müssen. Das stimmt, denn die Gegner hatten nur sieben von 25 Stimmen im  EZB-Rat, die selbst wiederum durch ein Rotationsverfahren beschränkt waren. Die genannten Länder halten jedoch 56% der Anteile am eingezahlten Haftungskapital der EZB und verkörpern 60% der Wirtschaft der Eurozone. Das lässt erhebliche Störgefühle bezüglich der Entscheidungsfindung im EZB-Rat aufkommen.
Störgefühle sind auch wegen der massiven Proteste von Präsident Trump angebracht. Trump wirft der EZB vor, mit den Käufen den Wechselkurs zu manipulieren, und damit hat er sogar Recht.  
Präsident Draghi betont zwar, dass er mit seiner Politik nicht auf den Wechselkurs "zielt". Es ist aber nun einmal so, dass der Ankauf langfristiger Wertpapiere durch die Zentralbanken des Eurosystems eine Währungsabwertung auslöst, und vermutlich ist dies überhaupt der dominante Effekt, durch den sie die Wirtschaftstätigkeit belebt. Die Abwertung stimuliert die Konjunktur des abwertenden Landes zu Lasten anderer Länder, weil die Exporte belebt und die Importe gedämpft werden.
Dagegen sind die anderen stimulierenden Effekte von Zinssenkungen, so insbesondere jene auf die Investitionen, begrenzt. Ja, man kann sogar befürchten, dass die bisherigen Zinssenkungen, wie der CEO der Deutschen Bank, Christian Sewing, meint, eine zerstörerische Wirkung auf die Bankensystem entfalten und insofern das Kreditangebot gefährden.     
Der ökonomische Mechanismus hinter dem Wechselkurseffekt wurde schon vor Jahrzehnten durch den sogenannten Asset-Approach geklärt: Ein Teil des von der EZB durch die Käufe in Umlauf gebrachten Eurogeldes landet auf den Devisenmärkten, um ausländische Wertpapiere zu kaufen, und die Verkäufer dieser Wertpapiere sind bei einem fallenden Eurokurs bereit, stattdessen in Euro-Papiere zu gehen.           
Bei der ersten Runde der QE-Kaufprogramme hatte man die Portfolioumschichtungen sehr deutlich bei den Verkäufern von Staatspapieren sehen können, wie die EZB selbst dokumentiert hat.  Die Verkäufer der Staatspapiere nahmen das Geld großenteils, um damit in den USA Staatspapiere zu kaufen, denn sie wollten in der gleichen Assetklasse bleiben. Die amerikanischen Verkäufer wiederum verwendeten das beim Verkauf eingenommene Eurogeld für den Erwerb europäischer Unternehmenswerte, weil die durch den Kursverfall des Euro billiger geworden waren.   
Subscribe now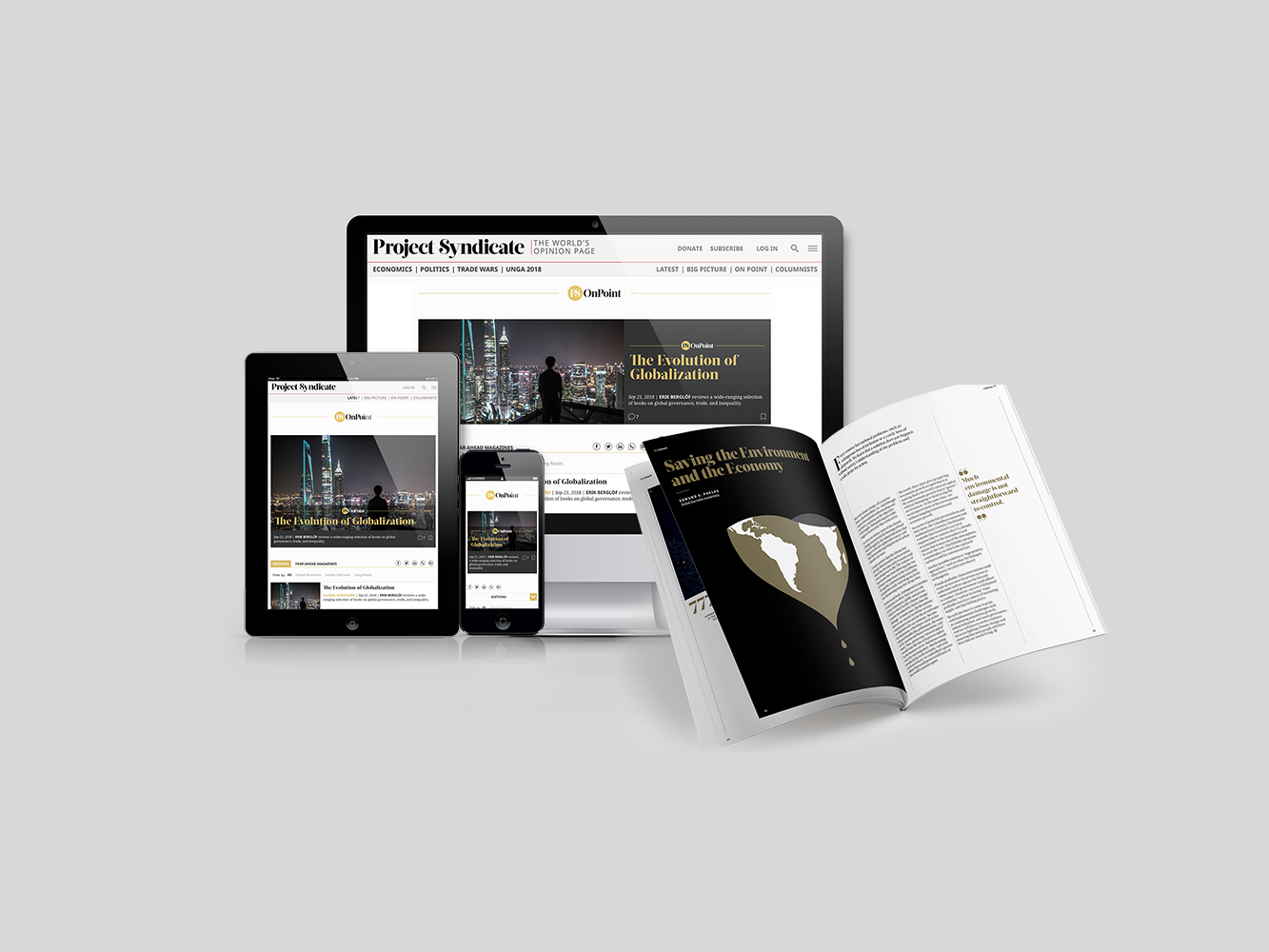 Subscribe now
Subscribe today and get unlimited access to OnPoint, the Big Picture, the PS archive of more than 14,000 commentaries, and our annual magazine, for less than $2 a week.
Im Zusammenhang mit dem ersten großen Kaufprogramm der EZB fielt der  Eurokurs von der Mitte des Jahres 2014 bis zum Anfang 2015 um etwa ein Viertel. Der Kurs fiel sogar schon etwas vor dem formalen Beschluss des Hauptprogramms im Januar, denn allgemein erwartete man, dass das Programm zustande kommen würde, und handelte danach. Insbesondere die italienischen Banken hatten damals schon frühzeitig damit begonnen, im Vorgriff auf das erwartete QE-Programm in aller Welt europäische Wertpapiere zusammenzukaufen und setzten dafür Mittel des bereits im Juni 2014 beschlossenen TLTRO-Programms ein, das sie weit überproportional in Anspruch nahmen.
Wenn die EZB mit Verve verneint, dass sie Wechselkurspolitik betreibt, so hat sie sicherlich auch die Gefahr der Mandatsüberschreitung vor Augen. Dennoch betreibt sie faktisch eine Beggar-thy-neighbour-Politik zu Lasten der Konjunktur der Handelspartner, ähnlich wie es bei den wettbewerblichen Abwertungen während der 1930er Jahre der Fall war.
Allerdings hatte auch die US-Fed direkt nach der Lehman-Krise eine ähnliche Politik mit ihrem eigenen QE-Programm betrieben, nachdem die japanische Notenbank vorgemacht hatte, wie es ging. Als die Europäer die Fed mit ihrem QE-Programm später kopierten, erlaubte man ihnen sozusagen, auch einen Schluck aus der Pulle zu nehmen.  
Die Regierung von Präsident Trump weiß das alles, wie es ohnehin alle wissen. Mehrfach hat der Präsident Europa aber nun gewarnt, die Flasche jetzt noch einmal anzusetzen. Er lässt sich nicht "anbeggern" und droht mit Handelssanktionen.
Deswegen muss Europa nun entscheiden, ob es seinen Zentralbankrat weiterhin Wechselkurspolitik betreiben lassen will oder ob der  Handelskonflikt mit den USA nicht doch in die Hände demokratisch kontrollierter Institutionen gehört. Die Sache ist eine Nummer zu groß für die Notenbanken.