Jak bojovat s populistickými demagogy
CAMBRIDGE – Na nedávné konferenci, které jsem se zúčastnil, mě posadili vedle význačného amerického experta na obchodní politiku. Začali jsme se bavit o Severoamerické dohodě o volném obchodu (NAFTA), na kterou prezident Donald Trump svaluje vinu za strasti amerických dělníků a snaží se pro ni vyjednat nové podmínky. "Nikdy jsem si nemyslel, že je NAFTA kdovíjak důležitá," sdělil mi onen ekonom.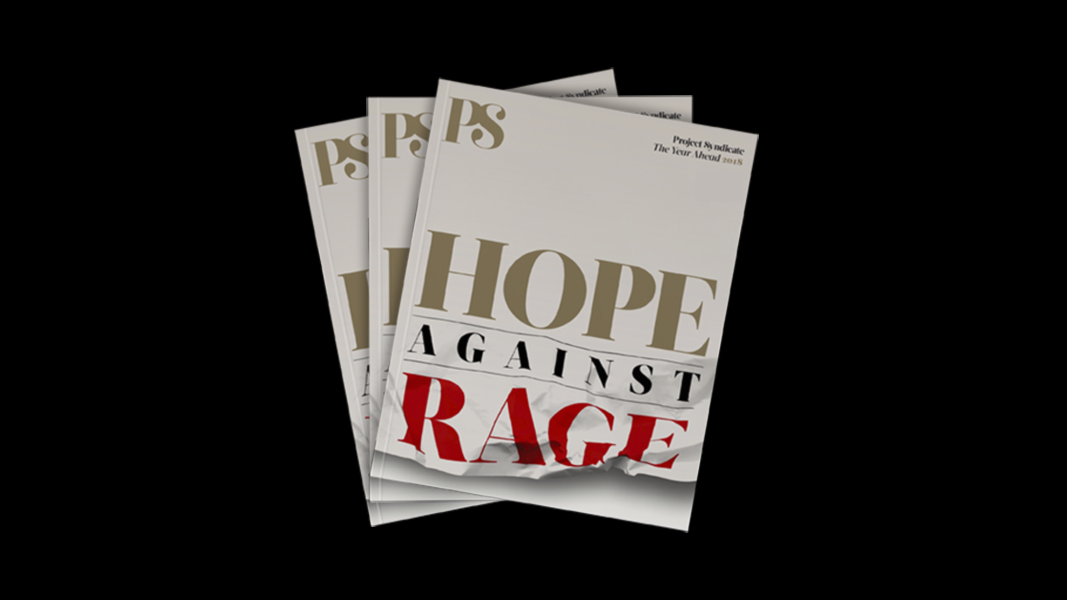 The Year Ahead 2018
The world's leading thinkers and policymakers examine what's come apart in the past year, and anticipate what will define the year ahead.
Nevycházel jsem z úžasu. Když se dohoda před čtvrt stoletím uzavírala, patřil dotyčný expert k jejím nejvýznačnějším a nejhlasitějším stoupencům. Spolu s dalšími ekonomy obchodu sehrál významnou roli při přesvědčování americké veřejnosti, že je tato dohoda výhodná. "Podpořil jsem NAFTA, protože jsem si myslel, že vydláždí cestu dalším obchodním dohodám," vysvětlil mi.
O pár týdnů později jsem byl v Evropě na slavnostní večeři, kde měl proslov bývalý ministr financí jedné země eurozóny. Tématem byl vzestup populismu. Onen bývalý ministr již z politiky odešel a nešetřil silnými slovy na adresu chyb, jichž se podle jeho názoru dopustila evropská politická elita. "Obviňujeme populisty, že dávají sliby, které nemohou splnit, ale tuto kritiku bychom měli adresovat sami sobě," sdělil nám.
Předtím jsem během této večeře diskutoval o tom, co označuji jako trilema, tedy o tezi, podle níž nelze mít současně národní suverenitu, demokracii a hyperglobalizaci. Musíme si vybrat dvě možnosti ze tří. Onen bývalý politik k tomu vášnivě řekl: "Populisté jsou aspoň poctiví. Jasně říkají, jaká je jejich volba; chtějí národní stát a nepřejí si hyperglobalizaci a jednotný evropský trh. Zatímco my jsme svým lidem tvrdili, že mohou mít všechny tři dorty současně. Slíbili jsme něco, co nemůžeme splnit."
Už nikdy se nedozvíme, zda by nás větší poctivost na straně politiků a technokratů hlavního proudu byla ušetřila vzestupu nativistických demagogů typu Trumpa nebo Le Penové ve Francii. Je ovšem jisté, že si tento nedostatek upřímnosti vyžádal daň. Připravil politická hnutí o těžiště důvěryhodnosti. A ztížil elitám překlenování propasti oddělující je od obyčejných lidí, kteří mají pocit, že je establishment opustil.
Mnozí příslušníci elit nechápou, jak mohou chudí či pracující lidé volit někoho, jako je Trump. Deklarovaná hospodářská politika Hillary Clintonové by pro ně koneckonců byla se vší pravděpodobností výhodnější. Aby tento zjevný paradox vysvětlili, odvolávají se na nevědomost, iracionalitu či rasismus voličů.
Existuje však i jiné vysvětlení, které je plně v souladu s racionalitou i obhajobou vlastních zájmů. Když politici hlavního proudu ztratí důvěryhodnost, je jen přirozené, že voliči nepřikládají jejich slibům velkou hodnotu. S vyšší pravděpodobností se pak nechají zlákat kandidáty, kteří vystupují proti establishmentu a u nichž lze bezpečně očekávat odklon od stávající politiky.
Řečeno jazykem ekonomů narážejí centrističtí politici na problém asymetrických informací. Tvrdí o sobě, že jsou reformátory, ale proč by měli voliči věřit lídrům, kteří se na pohled vůbec neliší od předešlé politické garnitury, jež před nimi zveličovala přínosy globalizace a bagatelizovala jejich problémy?
V případě Clintonové tento problém jednoznačně umocnily její těsné spojenectví s globalistickým mainstreamem v Demokratické straně a úzké vazby na finanční sektor. Její kampaň slibovala spravedlivé obchodní dohody a odmítala podporu Transpacifického partnerství (TPP), ale bylo to opravdu myšleno od srdce? Ve funkci americké ministryně zahraničí koneckonců Clintonová TPP silně podporovala.
Ekonomové tomu říkají "sdílené ekvilibrium". Konvenční i reformátorští politici vypadají podobně, a proto vyvolávají u velké části elektorátu totožnou reakci. Ztrácejí hlasy a ty se přesouvají k populistům a demagogům, jejichž sliby, že otřesou systémem, působí věrohodněji.
Pokud tento problém zasadíme do rámce asymetrických informací, pak získáme i náznak možného řešení. Sdílené ekvilibrium lze totiž narušit, pokud reformní politici dokážou svým voličům vyslat "signál" o svém "skutečném typu".
Signalizace má v tomto kontextu specifický význam. Znamená zvolit nákladné chování, které je natolik extrémní, aby se ho žádný konvenční politik nikdy nesnažil napodobit, ale zároveň není tak extrémní, aby proměnilo daného reformátora v populistu, a tím popřelo jeho smysl. Pro kandidátku typu Hillary Clintonové – předpokládáme-li, že její proměna by byla opravdová – to mohlo například znamenat prohlášení, že už nepřijme ani cent z Wall Street nebo že v případě svého zvolení nepodepíše další obchodní dohodu.
Centrističtí politici, kteří chtějí vzít vítr z plachet demagogům, mají jinými slovy jen velmi úzký manévrovací prostor. Pokud se nalezení správné cesty jeví jako obtížně, pak to naznačuje, jak velkému problému tito politici čelí. Jeho vyřešení si pravděpodobně vyžádá nové tváře a mladší politiky, kteří nejsou pošpinění globalistickými a tržně fundamentalistickými názory jejich předchůdců.
A také si to vyžádá otevřené přiznání, že prosazování národních zájmů je přesně tím, k čemu jsou politici voleni. Což potažmo předpokládá ochotu zaútočit na řadu posvátných krav současného establishmentu – zejména na ponechání volných otěží finančním institucím, na zálibu v politice utahování opasků, na záštiplný postoj k roli vlády v ekonomice, na neomezený pohyb kapitálu po světě nebo na fetišizaci mezinárodního obchodu.
Mainstreamovým uším bude rétorika takových vůdců často znít nepříjemně a extrémně. K přilákání voličů zpět od populistických demagogů však možná bude zapotřebí právě ona. Tito politici musí nabízet inkluzivní, nikoliv nativistickou koncepci národní identity a jejich politika se musí striktně držet v mantinelech liberální demokracie. Vše ostatní by mělo být ve hře.
Z angličtiny přeložil Jiří Kobělka.