Comment combattre les démagogues populistes
CAMBRIDGE – Lors d'une conférence à laquelle j'ai récemment assisté, j'étais assis à côté d'un grand spécialiste de la politique commerciale américaine. Nous avons commencé à discuter de l'Accord de libre-échange nord-américain (ALÉNA), que le président Donald Trump considère comme la cause du malheur des travailleurs américains, et qu'il s'efforce donc de renégocier. « Personnellement, je n'ai jamais considéré l'ALÉNA comme un traité majeur, » m'a alors confié cet économiste.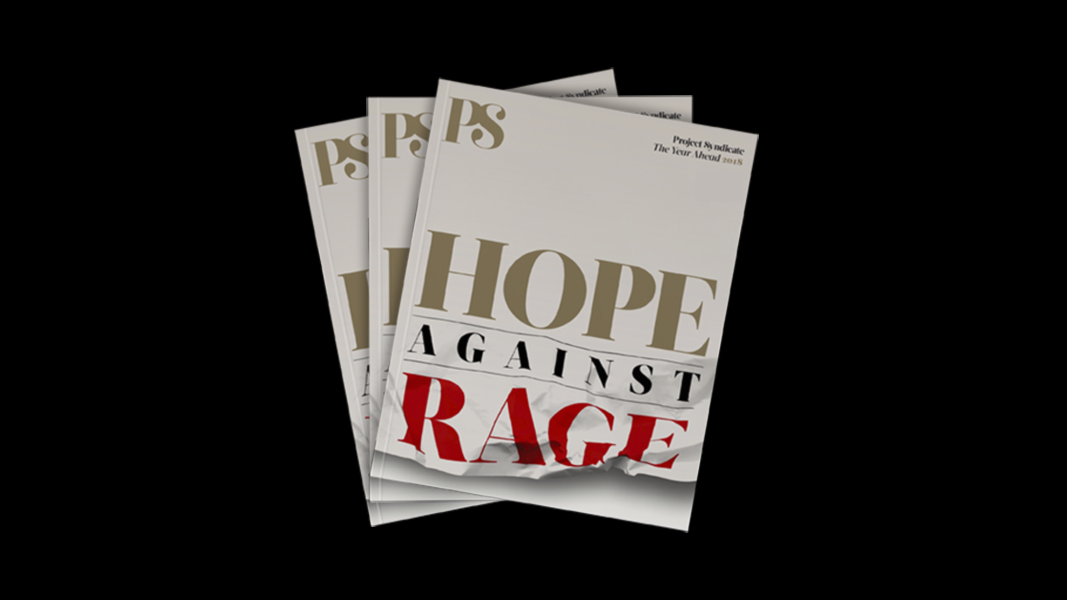 The Year Ahead 2018
The world's leading thinkers and policymakers examine what's come apart in the past year, and anticipate what will define the year ahead.
Je suis resté étonné. En effet, ce spécialiste avait été l'un des plus célèbres et fervents partisans de l'ALÉNA à l'époque de sa conclusion, il y a un quart de siècle. Lui-même et d'autres économistes de la politique commerciale avaient joué un rôle majeur en vantant le traité auprès de l'opinion publique américaine. « J'ai soutenu l'ALÉNA car je pensais qu'il poserait les bases d'autres accords commerciaux, » m'a-t-il alors expliqué.
Quelques semaines plus tard, j'ai participé à un dîner en Europe, lors duquel intervenait un ancien ministre des Finances d'un État membre de la zone euro. Le thème était la montée du populisme. Cet ancien ministre avait quitté la politique, et ne mâchait pas ses mots quant aux erreurs qu'avait commises selon lui l'élite politique européenne. « Nous accusons les populistes de formuler des promesses qu'ils ne peuvent tenir, mais nous ferions bien d'adresser cette critique à nous-mêmes, » a-t-il dit ce soir-là.
Un peu plus tôt lors du dîner, j'avais évoqué ce que je décris comme un trilemme : l'impossibilité de conjuguer souveraineté nationale, démocratie et hypermondialisation. Il nous faut choisir l'un des trois. L'ancien ministre m'a alors expliqué avec un certain emportement : « Au moins, les populistes sont honnêtes. Ils présentent clairement les choix qui sont les leurs ; ils veulent l'État-nation, ils refusent l'hypermondialisation ou le marché unique européen. Nous en revanche, nous disons aux citoyens qu'ils peuvent avoir les trois en même temps. C'est une promesse que nous ne pouvons pas tenir. »
Une plus grande honnêteté de la part des acteurs politiques dominants et des technocrates aurait-elle empêché la montée en puissance de démagogues nationalistes comme Trump ou Marine Le Pen ? Nous ne le saurons jamais. Ce qui est sûr, c'est que le manque de franchise d'hier se paye aujourd'hui, en coûtant leur crédibilité aux mouvements politiques du centre, et en compliquant pour les élites la possibilité de combler cette distance qui les sépare de la population, laquelle a le sentiment d'être abandonnée par l'establishment.
Au sein des élites, beaucoup s'étonnent de voir les catégories défavorisées et la classe ouvrière voter pour quelqu'un comme Trump. Bien entendu, les politiques économiques professées par Hillary Clinton leur auraient été plus favorables. Pour tenter d'expliquer ce vote, ils invoquent l'ignorance, l'irrationalité ou le racisme de ces électeurs.
Mais l'explication est tout autre, pleinement rationnelle et en phase avec les intérêts particuliers. À mesure que les dirigeants des partis dominants perdent en crédibilité, il est naturel que les électeurs se lassent des promesses qu'ils formulent, et qu'ils se laissent séduire par des candidats de l'antisystème, dont ils peuvent raisonnablement attendre un changement par rapport aux politiques habituelles.
En langage d'économiste, les acteurs politiques centristes ont un problème d'asymétrie d'information. Ils se prétendent réformistes, mais pourquoi les électeurs devraient-ils croire des politiciens qui ne semblent pas différents des acteurs politiques précédents, qui leur ont survendu les bienfaits de la mondialisation, et ont balayé leurs plaintes d'un revers de la main ?
Dans le cas Clinton, la proximité de la candidate avec la dominante mondialiste du Parti démocrate, et ses liens étroits avec le secteur de la finance, ont clairement accentué le problème. Sa campagne avait promis des accords commerciaux plus favorables, et la fin du soutien au Partenariat transpacifique (TPP), mais le cœur y était-il vraiment ? Après tout, au poste de secrétaire d'État, elle avait activement soutenu le TPP.
C'est ce que les économistes appellent un équilibre de regroupement. Les acteurs politiques dominants et réformistes se ressemblent, et suscitent par conséquent la même réponse d'une grande partie des électeurs. Ils perdent des voix au profit des populistes et démagogues, dont les promesses de secouer le système sont plus crédibles. Décrire ce défi comme un problème d'asymétrie d'information laisse par ailleurs entrevoir une solution. Un équilibre de regroupement peut être rompu si les acteurs politique réformistes parviennent à « signaler » aux électeurs leur « vraie spécificité ».
Le terme signaler revêt ici un sens particulier. Il signifie faire preuve d'un comportement coûteux, suffisamment extrême pour qu'un acteur politique habituel ne veuille pas l'imiter, mais pas assez extrême pour qu'il change son initiateur réformiste en un acteur populiste, et anéantisse l'objectif escompté. Pour quelqu'un comme Hillary Clinton, à supposer qu'un changement ait été réellement voulu, cela aurait pu signifier annoncer qu'elle n'accepterait plus un sou de Wall Street, et qu'elle ne signerait plus aucun accord commercial une fois élue.
Autrement dit, les acteurs politiques du centre qui entendent couper l'herbe sous le pied des populistes doivent arpenter un chemin très étroit. Plus ce chemin semble difficile à trouver, plus il indique l'ampleur du défi auquel ces acteurs sont confrontés. Pour ce faire, de nouveaux visages et de plus jeunes acteurs politiques devront sans doute apparaître, moins associés au marché et à la vision mondialiste de leurs prédécesseurs.
Un reconnaissance plus franche du mandat pour lesquels les dirigeants sont élus – défendre l'intérêt national – sera également nécessaire. Ceci implique une volonté de s'attaquer aux vaches sacrées d'une grande partie de l'establishment, notamment la carte blanche conférée aux institutions financières, le penchant pour les politiques d'austérité, la vision dénaturée du rôle de l'État dans l'économie, la totale libre circulation des capitaux dans le monde, ainsi que la fétichisation du commerce international.
Aux oreilles des modérés, ce discours pourra sembler extrême et détonnant. Mais ce sera le prix à payer pour attirer à nouveau les électeurs des démagogues populistes. Les acteurs politiques qui y travaillent doivent proposer une conception inclusive et non exclusive de l'identité nationale, et leurs politiques s'inscrire strictement dans le cadre des normes de la démocratie libérale. Tout les autres sujets doivent être remis sur la table.
Traduit de l'anglais par Martin Morel