Cómo combatir a los demagogos populistas
CAMBRIDGE – En una conferencia reciente a la que asistí, estaba sentado junto a un prominente experto en políticas comerciales de Estados Unidos. Comenzamos a conversar sobre el Tratado de Libre Comercio de América del Norte (TLCAN), al que el presidente Donald Trump le ha echado la culpa por las aflicciones de los trabajadores norteamericanos y que está intentando renegociar. "Nunca pensé que el TLCAN fuera un gran acuerdo", dijo el economista.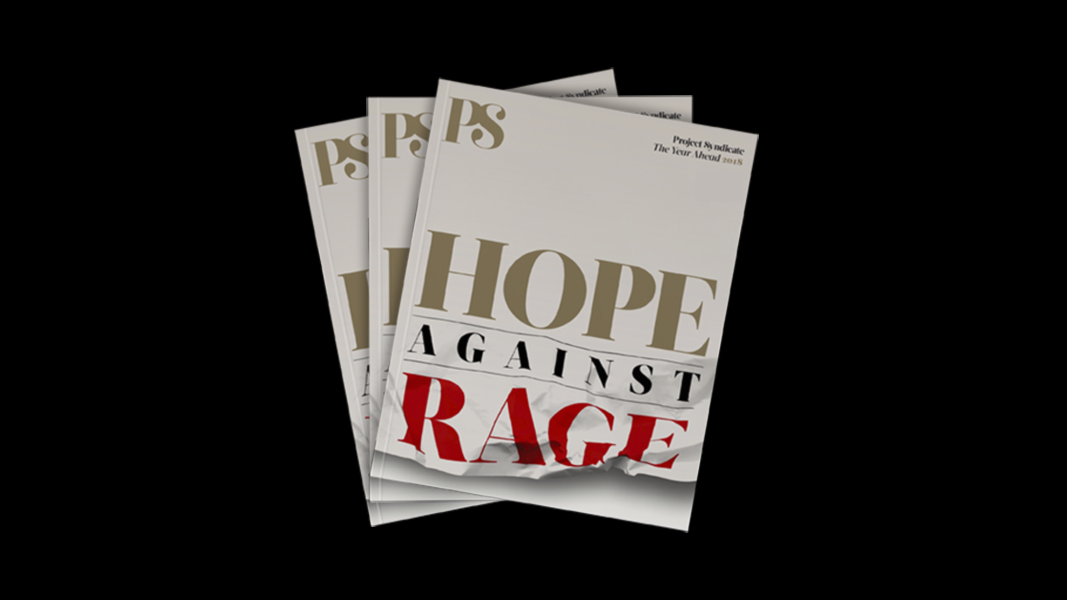 The Year Ahead 2018
The world's leading thinkers and policymakers examine what's come apart in the past year, and anticipate what will define the year ahead.
Quedé sorprendido. El experto había sido uno de los defensores más acérrimos y vehementes del TLCAN cuando el acuerdo se firmó hace 25 años. Él y otros economistas especializados en comercio habían desempeñado un papel importante a la hora de venderle el acuerdo al pueblo estadounidense. "Yo respaldé el TLCAN porque pensaba que abriría el camino para futuros acuerdos comerciales", explicó mi compañero.
Un par de semanas después, estaba en una cena en Europa, donde el orador era un ex ministro de Finanzas de un país de la eurozona. El tema era el ascenso del populismo. El ex ministro había abandonado la política y pronunciaba palabras fuertes sobre los errores que, en su opinión, había cometido la elite política europea. "Acusamos a los populistas de hacer promesas que no pueden cumplir, pero deberíamos apuntar esas críticas a nosotros mismos", nos dijo.
Antes, durante la cena, había debatido sobre lo que describo como un trilema, por el cual es imposible tener soberanía nacional, democracia e híper-globalización al mismo tiempo. Debemos elegir dos de las tres. El ex político hablaba apasionadamente: "Los populistas al menos son honestos. Son claros respecto de la elección que están haciendo; quieren el estado-nación, y no la híper-globalización o el mercado único europeo. Pero nosotros le dijimos a nuestro pueblo que podía tener las tres tortas a la vez. Hicimos promesas que no pudimos cumplir".
Nunca sabremos si una mayor honestidad de parte de los políticos y los tecnócratas de la corriente dominante nos habría ahorrado el ascenso de demagogos nativistas como Trump o Marine Le Pen en Francia. Lo que sí resulta claro es que la falta de franqueza en el pasado tuvo un precio. Les ha costado su credibilidad a los movimientos políticos del centro. Y les ha dificultado a las elites la tarea de achicar la brecha que las separa de la gente común que se siente abandonada por el establishment.
A muchas elites las desconciertan los motivos por los cuales los pobres o la gente de clase trabajadora votarían por alguien como Trump. Después de todo, las políticas económicas profesadas por Hillary Clinton muy probablemente les habrían resultado más favorables. Para explicar la aparente paradoja, mencionan la ignorancia, la irracionalidad o el racismo de estos votantes.
Pero existe otra explicación, que es plenamente consistente con la racionalidad y el interés personal. Cuando los políticos establecidos pierden su credibilidad, es natural que los votantes desestimen las promesas que les hacen. Es más factible que los votantes se sientan atraídos por candidatos que tienen credenciales anti-establishment y de los que se puede esperar, con certeza, que se aparten de las políticas predominantes.
En el lenguaje de los economistas, los políticos de centro enfrentan un problema de información asimétrica. Dicen que son reformistas, ¿pero por qué los votantes deberían creerles a líderes que no parecen diferentes de la camada previa de políticos que hicieron una propaganda excesiva de los beneficios de la globalización y desestimaron sus quejas?
En el caso de Clinton, su estrecha asociación con la tendencia dominante globalista del Partido Demócrata y sus vínculos estrechos con el sector financiero claramente agravaron el problema. Su campaña prometió acuerdos comerciales justos y renegó de un respaldo del Acuerdo Transpacífico (TPP por su sigla en inglés), ¿pero lo sentía de corazón, realmente? Después de todo, cuando fue Secretaria de Estado de Estados Unidos, había respaldado fuertemente el TPP.
Esto es lo que los economistas llaman un equilibrio aunador. Los políticos convencionales y reformistas se ven parecidos y, por lo tanto, suscitan la misma respuesta de gran parte del electorado. Pierden votos a manos de los populistas y los demagogos cuyas promesas de sacudir el sistema son más creíbles. Encuadrar el desafío como un problema de información asimétrica también sugiere una solución. Un equilibrio aunador puede alterarse si los políticos reformistas pueden "enviar señales" a los votantes sobre su "verdadero tipo".

Enviar señales tiene un significado específico en este contexto. Implica adoptar un comportamiento costoso que es lo suficientemente extremo como para que un político convencional nunca quiera emularlo, pero no tan extremo como para transformar al reformista en un populista y frustrar el objetivo. Para alguien como Hillary Clinton, suponiendo que su conversión fue real, podría haber significado anunciar que ya no le pediría un centavo a Wall Street o que no firmaría otro acuerdo comercial si resultara electa.
En otras palabras, los políticos de centro que quieren eclipsar a los demagogos tienen que transitar un sendero muy estrecho. Si diseñar un sendero de estas características suena difícil, es un indicio de la magnitud del desafío que enfrentan esos políticos. Para lograrlo, probablemente hagan falta nuevas caras y políticos más jóvenes, no contaminados con las opiniones globalistas y fundamentalistas de mercado de sus antecesores.

También requerirá un reconocimiento sincero de que a los políticos se los elige para que persigan el interés nacional. Y esto implica la voluntad de atacar a muchas de las vacas sagradas del establishment -particularmente la rienda suelta que se les da a las instituciones financieras, el sesgo hacia las políticas de austeridad, la visión cínica del papel del gobierno en la economía, el movimiento sin obstáculos del capital por todo el mundo y la fetichización del comercio internacional.
La retórica de estos líderes muchas veces sonará discordante y extrema a los oídos de la corriente dominante. Sin embargo, volver a seducir a los votantes y alejarlos de los demagogos populistas tal vez no requiera nada menos. Estos políticos deben ofrecer una concepción inclusiva, más que nativista, de la identidad nacional, y su política debe mantenerse totalmente dentro de las normas democráticas liberales. Todo lo demás debe estar sobre la mesa.