Come combattere i demagoghi populisti
CAMBRIDGE – A una conferenza a cui ho partecipato ultimamente ero seduto accanto a un famoso economista americano, esperto di politica commerciale. Ad un certo punto, abbiamo iniziato a parlare dell'accordo nordamericano di libero scambio (NAFTA), che il presidente Donald Trump ritiene responsabile delle sofferenze dei lavoratori americani e sta cercando di rinegoziare. "Non ho mai pensato che il NAFTA fosse chissà che", ha detto l'economista durante la conversazione.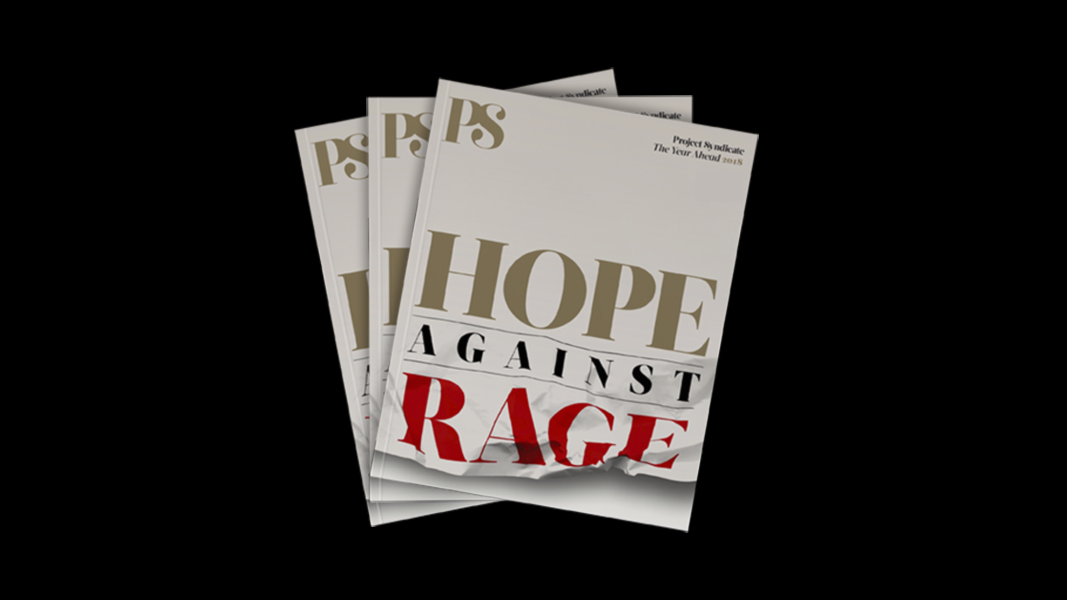 The Year Ahead 2018
The world's leading thinkers and policymakers examine what's come apart in the past year, and anticipate what will define the year ahead.
Non potevo credere alle mie orecchie. L'esperto in questione era stato tra i più aperti e insigni sostenitori del NAFTA ai tempi della sua stipula avvenuta un quarto di secolo fa. Insieme ad altri economisti, era stato determinante nel convincere il pubblico americano della validità dell'accordo. "Sostenevo il NAFTA perché pensavo che avrebbe spianato la strada ad altri accordi commerciali", mi ha poi spiegato il collega.  
Un paio di settimane dopo, ho partecipato a una cena in Europa, in cui lo speaker era un ex ministro delle finanze di un paese dell'eurozona. Il tema del dibattito era l'ascesa del populismo. L'ex ministro, che aveva abbandonato la politica, usava parole forti per commentare gli errori che, a suo avviso, aveva commesso l'élite politica europea. "Accusiamo i populisti di fare promesse che poi non riescono a mantenere, mentre siamo noi i primi che dovrebbero essere criticati per questo", diceva. 
Durante la prima parte della cena, ho parlato di ciò che uso definire "trilemma", cioè una teoria economica secondo cui è impossibile avere a disposizione sovranità nazionale, democrazia e iperglobalizzazione in contemporanea, ma solo due di questi elementi. L'ex politico proseguiva il suo discorso infervorato: "Se non altro i populisti sono onesti e dichiarano apertamente la scelta che si accingono a compiere: vogliono lo Stato-nazione e non l'iperglobalizzazione o il mercato unico europeo. Noi, invece, abbiamo detto ai nostri concittadini che avrebbero potuto avere tutte e tre le opzioni allo stesso tempo, in altre parole la botte piena e la moglie ubriaca. Abbia fatto loro delle promesse che non eravamo in grado di mantenere".  
Non sapremo mai se una maggiore onestà da parte dei politici e dei tecnocrati ci avrebbe risparmiato l'ascesa di demagoghi nativisti come Trump o Marine Le Pen in Francia. Quello che appare chiaro è che la mancanza di trasparenza in passato ha avuto un suo prezzo e ha finito per minare la credibilità dei movimenti politici centristi, rendendo più difficile per le élites colmare il divario che le separa dai cittadini, che si sentono perciò abbandonati dalle istituzioni. 
Molte élites si meravigliano del fatto che i poveri e i lavoratori possano votare per qualcuno come Trump. Dopo tutto, le politiche economiche professate da Hillary Clinton si sarebbero rivelate, con ogni probabilità, molto più vantaggiose per questa parte della popolazione. Per giustificare l'apparente paradosso, quindi, chiamano in causa l'ignoranza, l'irrazionalità o il razzismo di questi elettori.
Ma esiste un'altra spiegazione, che è frutto della razionalità e dell'interesse personale. Quando i politici tradizionali perdono credibilità, è naturale che gli elettori smettano di prendere sul serio le loro promesse. Questi ultimi, inoltre, tendono a essere più attratti da candidati percepiti come nemici dell'establishment, dai quali si possono aspettare scelte che si discostano dalle politiche dominanti.  
Per dirla con il linguaggio degli economisti, i politici di centro fanno i conti con un problema di asimmetria informativa. Dichiarano di essere riformisti, ma perché gli elettori dovrebbero credergli dal momento che non sembrano affatto diversi dai loro predecessori che esaltavano esageratamente i vantaggi della globalizzazione e minimizzavano le loro lamentele?
Nel caso di Clinton, la sua vicinanza alla corrente globalista del Partito Democratico e i suoi stretti legami con il settore finanziario hanno chiaramente complicato le cose. Durante la sua campagna elettorale, aveva promesso accordi commerciali più giusti e rinnegato il proprio sostegno al TPP, l'accordo di partenariato transpacifico. Ma era davvero sincera? In fondo, all'epoca in cui ricopriva il ruolo segretario di stato americano ne era un'accanita sostenitrice.   
Questo è ciò che gli economisti chiamano pooling equilibrium, ovvero equilibrio di aggregazione. I politici convenzionali e quelli riformisti finiscono per sembrare la stessa cosa e, pertanto, suscitano la stessa reazione in buona parte dell'elettorato, perdendo voti a vantaggio dei populisti e dei demagoghi le cui promesse di scuotere il sistema sono più credibili. Ma inquadrare la sfida come un problema di asimmetria informativa racchiude in sé anche una soluzione. Un equilibrio di aggregazione può essere spezzato se i politici riformisti riescono a "segnalare" agli elettori il proprio "true type".   
Segnalare ha un significato specifico in questo contesto poiché significa impegnarsi a tenere un comportamento "costoso" che è sufficientemente estremo da dissuadere un politico convenzionale dal volerlo emulare, ma non così estremo da trasformare il riformatore in un populista e annullare lo scopo. Per un personaggio come Hillary Clinton, ipotizzando che la sua conversione fosse reale, ciò poteva significare l'annuncio che, se eletta, non avrebbe più ricevuto un centesimo da Wall Street né avrebbe firmato nuovi accordi commerciali. 
In altre parole, i politici centristi che intendono rubare la scena ai demagoghi devono agire con estrema accortezza, e l'apparente difficoltà di tale impresa è indicativa dell'importanza della sfida che questi politici devono affrontare. La possibilità di vincerla richiederà volti nuovi e politici più giovani, non contaminati dalle visioni globaliste e fondamentaliste del mercato dei loro predecessori. 
Inoltre, richiederà altresì l'aperto riconoscimento del fatto che perseguire l'interesse nazionale è ciò che i politici devono fare una volta eletti. E questo implica una volontà di attaccare molti dei dogmi indiscussi dell'establishment, in particolare la piena libertà d'azione concessa alle istituzioni finanziarie, la polarizzazione sulle politiche di austerità, una certa prevenzione nei confronti del ruolo del governo nell'economia, il libero movimento dei capitali a livello mondiale e la feticizzazione del commercio internazionale. 
Alle orecchie dell'opinione pubblica tradizionale, la retorica di questi leader suonerà spesso irritante ed estrema. Eppure riportare a sé gli elettori attratti dai demagoghi populisti richiede nulla di meno di questo. Questi politici dovranno allettarli con un'idea di identità nazionale che sia inclusiva, anziché nativista, e la loro politica dovrà mantenersi nell'ambito delle norme liberali e democratiche. Tutto il resto dovrà essere oggetto di dibattito. 
Traduzione di Federica Frasca