Cara Melawan Demagog Populis
CAMBRIDGE – Pada konferensi baru-baru ini yang Saya hadiri, Saya duduk disamping pakar kebijakan perdagangan Amerika yang terkemuka. Kami mulai berdiskusi mengenai Perjanjian Perdagangan Bebas Amerika Utara (NAFTA), yang oleh Presiden Donald Trump dianggap sebagai penyebab sengsaranya buruh di Amerika dan ia coba untuk negosiasi ulang. "Saya tidak pernah melihat NAFTA sebagai sebuah masalah besar," kata ekonom tersebut.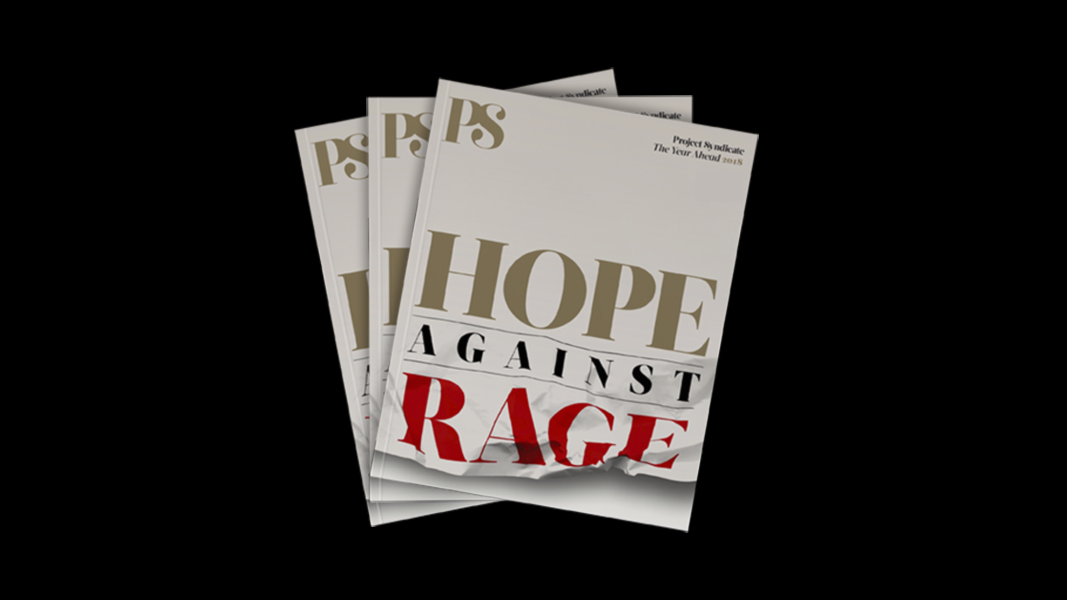 The Year Ahead 2018
The world's leading thinkers and policymakers examine what's come apart in the past year, and anticipate what will define the year ahead.
Saya tercengang. Pakar tersebut adalah salah seorang pendukung NAFTA yang paling terkemuka pada saat perjanjian tersebut disepakati seperempat abad yang lalu. Dia dan para ekonom perdagangan lainnya telah memainkan peran besar dalam mendapatkan dukungan publik Amerika terhadap perjanjian tersebut. "Saya mendukung NAFTA karena Saya kira hal ini akan membuka jalan bagi perjanjian perdagangan yang lebih lanjut," lanjut ekonom tersebut.
Beberapa minggu kemudian, Saya mengahdiri jamuan makan malam di Eropa, dimana salah satu pembicaranya adalah mantan menteri keuangan salah satu negara yang termasuk dalam zona euro. Topik pembicaraan ketika itu adalah bangkitnya populisme. Mantan menteri tersebut telah meninggalkan dunia politik dan ia menggunakan kata-kata yang tajam ketika membicarakan tentang apa yang ia pikir sebagai kesalahan yang dilakukan oleh para elit pengambil kebijakan di Eropa. "Kita menuduh kaum populis membuat janji-janji yang tidak akan bisa mereka tepati, tapi kita seharusnya melihat diri kita sendiri," ucapnya.
Pada awal jamuan makan tersebut, Saya mendiskusikan apa yang Saya sebut sebagai trilemma, dimana kedaulatan nasional, demokrasi, dan hiper globalisasi tidak mungkin dapat dicapai pada saat yang sama. Kita harus memilih dua dari tiga hal tersebut. Mantan politikus tersebut berbicara dengan penuh semangat: "Kaum populis adalah yang paling tidak jujur. Mereka mengetahui dengan jelas pilihan apa yang mereka ambil; mereka menginginkan negara kebangsaan (nation-state), dan bukan globalisasi hiper atau pasar tunggal Eropa. Namun kita berkata bahwa kita bisa memiliki ketiga hal tersebut pada saat yang bersamaan. Kita membuat janji yang tidak bisa kita penuhi."
Kita tidak akan pernah tahu apakah kejujuran ekstradari politisi atau teknokrat akan membuat kita terhindar dari kebangkitan demagog nativis seperti Trump atau Marine Le Pen di Perancis. Yang jelas, ada akibat dari kurangnya keterbukaan dimasa lalu. Hal ini telah menyebabkan gerakan politik sentris kehilangan kredibilitas mereka. Dan hal ini telah lebih menyulitkan para elit dalam menjembatani kesenjangan antara mereka dan masyarakat biasa yang merasa telah ditinggalkan oleh para elit.    
Banyak elit yang merasa bingung karena orang yang miskin atau para pekerja mau memilih kandidat seperti Trump. Meskipun kebijakan perekonomian yang akan diambil oleh Hillary Clinton terbukti lebih mungkin untuk menguntungkan mereka. Untuk menjelaskan paradoks ini, mereka menyebut bahwa ketidaktahuan, irasionalitas, atau rasisme para pemilih sebagai penyebabnya.
Namun terdapat penjelasan lain, sebuah penjelasan yang konsisten dengan rasionalitas dan kepentingan pribadi. Ketika politisi kehilangan kredibilitas mereka, wajar jika para pemilih tidak menghiraukan janji yang mereka katakan. Para pemilih lebih tertarik pada kandidat yang anti kemapanan dan dianggap tidak akan mengambil kebijakan seperti yang ada saat ini.
Dalam bahasa yang digunakan para ekonom, para politisi sentris menghadapi permasalahan informasi asimetris. Mereka berkata bahwa mereka adalah reformis, namun mengapa para pemilih harus percaya bahwa mereka berbeda dari para politisi lain yang sebelumnya menjanjikan banyaknya manfaat globalisasi dan mengabaikan penderitaan mereka?       
Dalam kasus Clinton, hubungan dekatnya dengan para globalis di Partai Demokrat dan dengan sektor finansial telah menambah permasalahan baginya. Kampanyenya menjanjikan perjanjian perdagangan yang adil dan menolak Kemitraan Trans-Pasifik (TPP), tapi apakah ia benar-benar percaya akan hal-hal tersebut? Apalagi mengingat bahwa dia adalah mantan Menteri Luar Negeri Amerika, dan ia dulu sangat mendukung TPP.
Inilah yang para ekonom sebut sebagai penyatuan kesetimbangan (pooling equilibrium). Politisi konvensional dan reformis terlihat serupa sehingga mendapatkan tanggapan yang sama dari para pemilih. Mereka kehilangan dukungan ke para populis dan demagog terlihat lebih meyakinkan ketika mereka berjanji untuk mengubah sistem yang ada sekarang. Melihat tantangan sebagai permasalahan informasi asimetris juga mengisyaratkan sebuah solusi. Penyatuan kesetimbangan dapat dicegah jika para politisi reformis dapat memeberikan "sinyal" kepada para pemilih mengenai "jati diri mereka yang sebenarnya".
Memberikan sinyal dalam hal ini mempunyai sebuah konteks khusus. Hal ini berarti melakukan tindakan yang cukup ekstrem yang tidak ingin dilakukan oleh para politisi konvensional, namun tidak seekstrem hingga menjadikan mereka sebagai politisi populis dan tidak mencapai tujuan mereka. Bagi seseorang seperti Hillary Clinton, dengan asumsi bahwa ia benar-benar berubah, memberikan sinyal berarti mengumumkan bahwa ia tidak lagi akan menerima dana dari Wall Street atau tidak akan menandatangani perjanjian perdagangan lainnya jika terpilih.   
Dengan kata lain, para politisi sentris yang ingin menyaingi popularitas demagog harus berhati-hati dalam mengambil tindakan. Jika melakukan hal ini terdengar sebagai sesuatu yang sulit dilakukan, ini merupakan indikasi tantangan yang dihadapi oleh para politisi tersebut. Mencapai hal ini mungkin membutuhkan wajah baru dan politisi yang lebih muda, yang belum tercemar dengan cara pandang pendahulu mereka yang globalis dan fundamentalis pasar.   
Hal ini juga memerlukan pengakuan bahwa politisi dipilih untuk mendorong kepentingan nasional. Dan hal ini berarti bahwa mereka harus mau mengkritisi prinsip-prinsip otoritas yang berkuasa – khususnya mengenai kebebasan yang dimiliki oleh institusi finansial, bias terhadap kebijakan penghematan, pandangan mengenai peran pemerintah dalam perekonomian, pergerakan bebas modal diseluruh dunia, dan pengagung-agungan perdagangan internasional.
Bagi khalayak ramai, retorika pemimpin yang seperti diatas seringkali terdengar mengejutkan dan ekstrem. Namun hal ini diperlukan untuk merayu kembali para pemilih dari demagog populis. Para politisi ini menawarkan sebuah hal yang inklusif, dibandingkan nativis, sebuah konsepsi mengenai identitas nasional, dan prinsip politik mereka harus tetap berada dalam ranah demokrasi liberal. Segala hal yang lain harus tetap mereka lakukan.