La demonización de los periodistas debe terminar
ÁMSTERDAM – En este mismo mes hace cinco años, Saïd y Chérif Kouachi asaltaron las oficinas parisinas de la revista satírica francesa Charlie Hebdo y, en una pesadilla que duró apenas minutos, mataron a 12 personas. En los días posteriores, millones de personas marcharon en Francia y otras partes para manifestar su solidaridad con los periodistas asesinados.
Para los europeos, los asesinatos de Charlie Hebdo representaron el primer ataque masivo contra periodistas cerca de casa. #JeSuisCharlie ("Soy Charlie") se convirtió en uno de los hashtags de Twitter más populares de la historia. La libertad de prensa era tendencia.
Desde entonces, sin embargo, la lucha para defender la libertad periodística ha decaído, y la movilización pública resultó ser efímera –inclusive en el caso de Charlie Hebdo-. En enero de 2019, el personal de la revista se quejó en un editorial de que la gente ya no quería oír hablar de la masacre. "¡Quizá deberían seguir adelante!", aparentemente les decían.
Esta indiferencia evidente tiene mucho que ver con lo que muchos creen que representa Charlie Hebdo: la libertad de expresarse de una manera que podría provocar a los demás. Y esta libertad ha estado sometida a una presión cada vez mayor en los últimos cinco años.
Esta tendencia queda en evidencia en las respuestas dirigidas a los periodistas que arrojan luz sobre hechos y opiniones poco populares o inconvenientes. Están expuestos a un aluvión diario de ataques a su integridad, inclusive por parte de importantes líderes políticos. En Estados Unidos, el presidente Donald Trump en repetidas oportunidades se ha referido a los periodistas que son críticos con él como el "enemigo del pueblo". Y en una conferencia de prensa hace dos años, el presidente checo blandió una réplica de un AK-47 inscrita con las palabras "para los periodistas". Al incurrir en este comportamiento, estos y otros líderes normalizan ataques contra los miembros de la prensa. 
Y los miembros de la prensa están decididamente bajo ataque. Según Reporteros Sin Fronteras, 49 periodistas en todo el mundo fueron asesinados en 2019 por su trabajo. (El promedio anual para los últimos cinco años es aún más alto: 81). Además de esto, la cantidad de periodistas que fueron detenidos arbitrariamente aumentó a 389 el año pasado. Las amenazas en las redes sociales, contra periodistas femeninas principalmente, son cosa de todos los días, y a los periodistas se los suele golpear, se los ataca con gases lacrimógenos o se les roban sus equipos. 
Subscribe now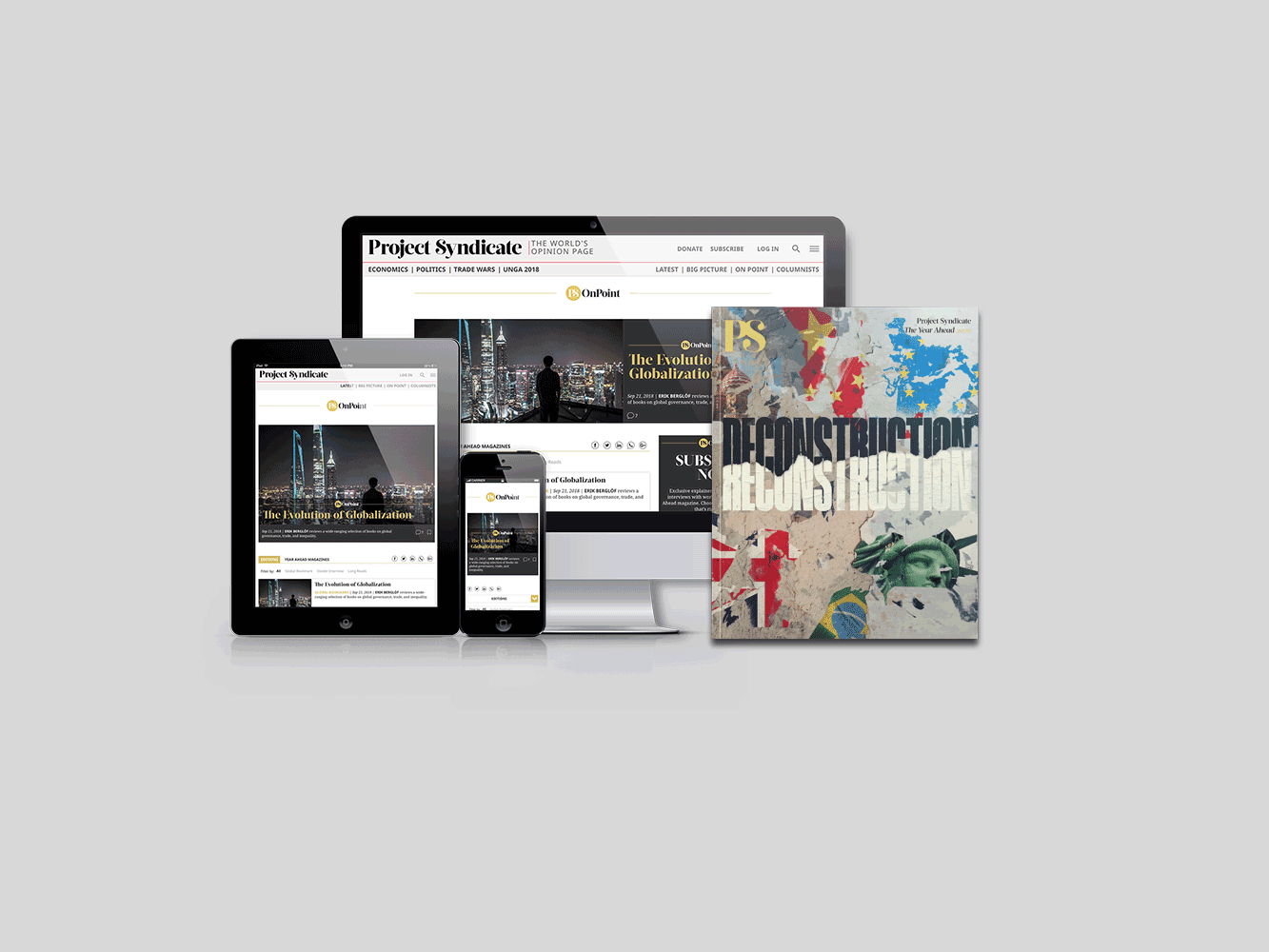 Subscribe now
Subscribe today and get unlimited access to OnPoint, the Big Picture, the PS archive of more than 14,000 commentaries, and our annual magazine, for less than $2 a week.
La violencia contra los periodistas es un ataque a un pilar esencial de la democracia. Y mientras estos ataques continúen, no es "hora de seguir adelante" en absoluto.
Por el contrario, es hora de que los líderes de la Unión Europea despierten y protejan mejor a los periodistas en riesgo. Esfuerzos como la iniciativa PersVeilig en Holanda, en la que la policía, los fiscales públicos, el sindicato de periodistas y los editores colaboran para contrarrestar la violencia contra los periodistas, deberían implementarse en toda Europa. Los políticos que atacan verbalmente a los periodistas tienen que asumir sus responsabilidades y los medios deberían hacer algo más para mostrar solidaridad con los colegas en otras publicaciones.
En términos más generales, existe una necesidad urgente de una mayor conciencia y una defensa pública más sólida del valor del periodismo para la sociedad. Y en este sentido ha habido ejemplos exitosos en los últimos años. Los asesinatos de los periodistas Ján Kuciak en Eslovaquia y Daphne Caruana Galizia en Malta desataron protestas masivas que obligaron a los primeros ministros de estos dos países a renunciar. Por otra parte, la investigación por parte de la relatora especial de las Naciones Unidas Agnès Callamard del asesinato de Jamal Khashoggi, columnista de The Washington Post, sensibilizó a la opinión pública sobre el comportamiento criminal de las autoridades de Arabia Saudita.  
Estos casos necesitaban –y recibieron- una atención prolongada. ¿Pero quién ha oído de Norma Sarabia de México o de Eduardo Dizon de las Filipinas, que también pagaron el precio máximo por ejercer su profesión? El periodista nigeriano Jones Abiri fue a prisión por segunda vez el año pasado con cargos inventados, mientras que un fotógrafo nicaragüense recientemente nos dijo que ha dejado de trabajar como periodista por el momento, porque implicaba poner en riesgo su vida todos los días. ¿Quién está defendiendo a estas personas menos conocidas?
El sistema judicial debería asignarle una mayor prioridad a procesar los ataques contra los periodistas, mientras que una serie de resoluciones relevantes adoptadas por la Asamblea General y el Consejo de Seguridad de las Naciones Unidas ha arrojado resultados limitados. Una mejor manera de poner fin a la inacción judicial sería crear una comisión de investigación con mandato internacional, que también allanara el camino para resolver los cientos de casos cerrados de periodistas asesinados por hacer su trabajo. 
Decenas de periodistas son asesinados cada año y, en nueve de cada diez casos, los perpetradores caminan en libertad. Mientras exista esta impunidad, vale la pena matar periodistas.
Hace cinco años, todos éramos Charlie. Hoy seamos también los cientos de periodistas que han sido asesinados desde entonces.