Protégeons les journalistes !
AMSTERDAM – Il y a cinq ans ce mois-ci, Saïd et Chérif Kouachi pénétraient dans les locaux de Charlie Hebdo à Paris et massacraient 12 personnes dans un cauchemar qui a duré quelques minutes. Dans les jours qui ont suivi, en France et ailleurs des millions de personnes ont manifesté pour exprimer leur solidarité avec les journalistes assassinés.
Pour les Européens, ce massacre était le premier à avoir lieu chez eux. Le hashtag #JeSuisCharlie est devenu l'un des plus populaires qui ait jamais existé sur Twitter. La liberté de la presse était à l'ordre du jour.
Pourtant la défense de cette liberté s'effrite depuis lors et la mobilisation populaire qu'elle suscite s'avère fugace, notamment dans le cas de Charlie Hebdo. En janvier 2019, l'équipe du journal soulignait dans un éditorial que l'opinion était fatiguée du sujet. "Vous pourriez peut-être passer à autre chose", leur a-t-on dit.
Cette indifférence apparente est liée à ce que représente Charlie Hebdo aux yeux de beaucoup, la liberté de s'exprimer d'une manière qui peut être provocante pour autrui, et des forces hostiles à cette forme de liberté émergent depuis cinq ans.
Cette évolution est manifeste au vu de la réaction de certains hommes politiques à l'égard des journalistes qui soulignent des faits ou des opinions gênantes. Des dirigeants importants exercent à leur encontre un tir de barrage quotidien en s'en prenant à leur honnêteté. Aux USA, Trump a qualifié à de multiples reprises les journalistes qui le critiquent d'ennemis du peuple. Et il y a deux ans, lors d'une conférence de presse, le président tchèque Milos Zeman a brandi un faux fusil d'assaut AK-47 portant les mots "Pour les journalistes". En se laissant aller à de tels comportements, ces dirigeants et d'autres confèrent une apparence de normalité aux attaques contre les journalistes.
Des journalistes sont régulièrement emprisonnés ou tués. Selon Reporters sans frontières, 49 d'entre eux ont été assassinés l'année dernière dans le monde du fait de leur travail (les années précédentes, c'était encore davantage : 81 journalistes étaient assassinées en moyenne chaque année). Et le nombre de journalistes détenus arbitrairement a augmenté, ils étaient 389 l'année dernière. Sur les médias sociaux, les menaces visant notamment les femmes journalistes sont monnaie courante et des journalistes sont fréquemment tabassés, aspergés de gaz lacrymogène ou se voient volé leur équipement.
Subscribe now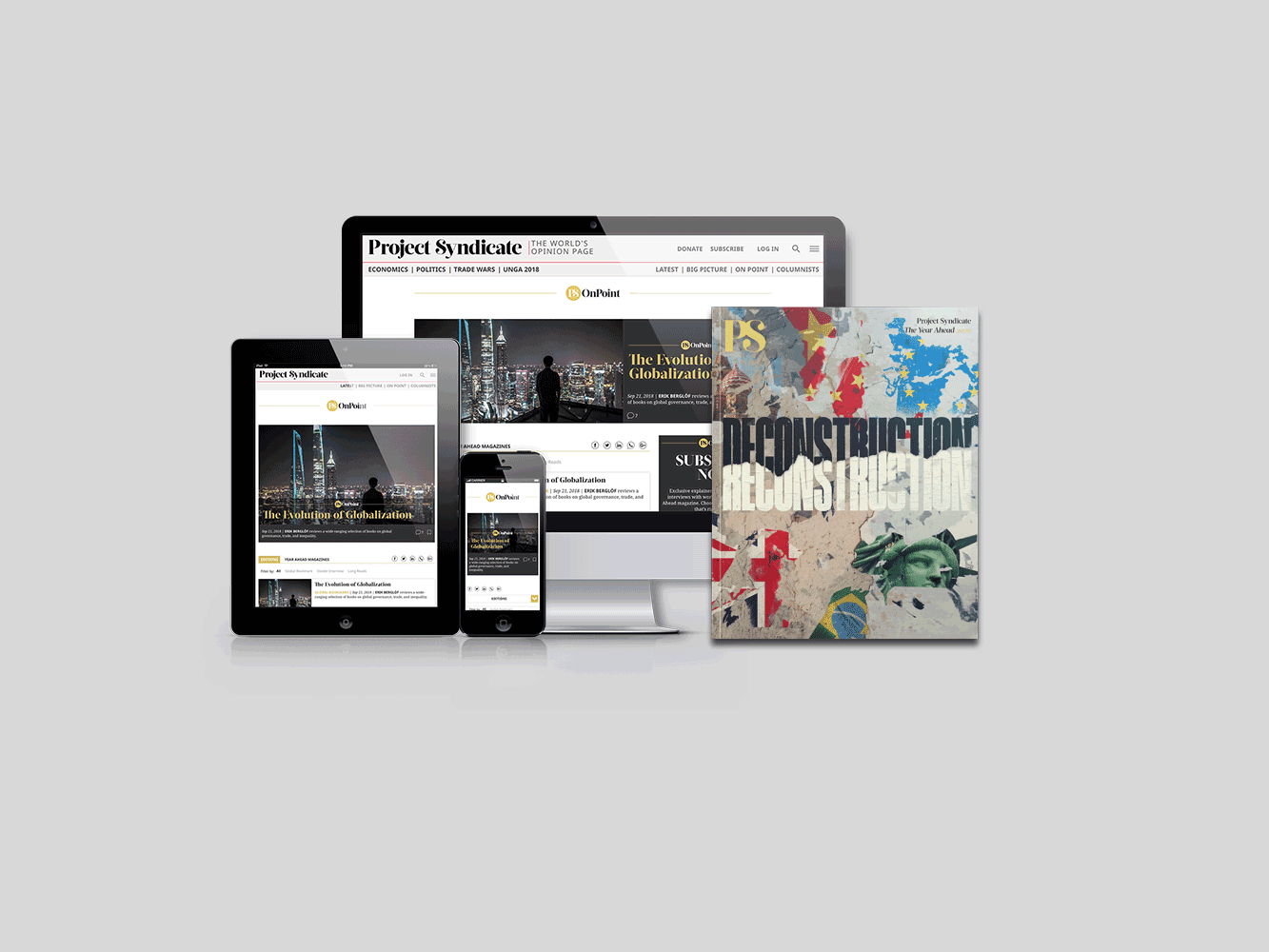 Subscribe now
Subscribe today and get unlimited access to OnPoint, the Big Picture, the PS archive of more than 14,000 commentaries, and our annual magazine, for less than $2 a week.
Les violences contre les journalistes constituent une agression contre un pilier essentiel de la démocratie. Et autant que ces agressions se perpétuent, le temps n'est pas venu de "passer à autre chose".
Les dirigeants de l'Union européenne doivent se réveiller et mieux protéger les journalistes exposés. Il faudrait étendre au niveau de tout le continent des initiatives comme PersVeiligau Pays-Bas. Dans ce cadre, la police, le parquet, les syndicats de journalistes et les rédacteurs en chef luttent ensemble contre les violences faites aux journalistes. Les politiciens qui s'en prennent verbalement aux journalistes doivent rendre des comptes, et les médias doivent faire preuve de davantage de solidarité entre eux.
Il est urgent que la société réalise la valeur du journalisme et assure mieux sa défense. Depuis quelques années, quelques exemples qui vont en ce sens. Les assassinats des journalistes Jan Kuciak en Slovaquie et Daphne Caruana Galizia à Malte ont suscité des manifestations de masse qui ont contraint à la démission les Premiers ministres de ces deux pays. Il y a aussi eu l'enquête d'Agnès Callamard, la rapporteuse spéciale des Nations unies sur l'assassinat de Jamal Khashoggi, un éditorialiste du Washington Post. Grâce à elle, l'opinion publique a pris conscience de la conduite criminelle des dirigeants d'Arabie saoudite.
Ces affaires ont reçu l'attention à long terme qu'elles méritaient. Par contre, qui a entendu parler de la journaliste mexicaine Norma Sarabia ou du journaliste philippin Eduardo Dizon qui tout deux ont payé de leur vie la pratique de leur métier ? Le journaliste nigérian Jones Abiri est allé en prison pour la deuxième fois l'année dernière en raison d'accusations fallacieuses et un photo-reporter nicaraguayen nous a confié récemment qu'il avait arrêté au moins momentanément de pratiquer son métier, parce qu'il y risquait quotidiennement sa vie. Qui défend ces personnalités un peu moins connues ?
La justice devrait accorder la priorité aux affaires de violence contre les journalistes, alors que jusqu'à présent la série de résolutions sur le sujet adoptées par l'Assemblée générale de l'ONU et le Conseil de sécurité n'a donné que des résultats limités. La création d'une commission d'enquête internationale chargée d'examiner les centaines d'affaires oubliées de journalistes tués pour avoir fait leur métier serait sans doute plus efficace pour mettre fin à la passivité de la justice.
Des dizaines de journalistes sont assassinés chaque année et 9 fois sur 10 les auteurs échappent à toute sanction. Du fait de l'impunité, tuer des journalistes peut se révéler une bonne affaire pour certains.
Il y a cinq ans, nous étions tous Charlie. Alors soyons aujourd'hui les centaines de journalistes tués depuis.
Traduit de l'anglais par Patrice Horovitz