A diabolização dos jornalistas tem de acabar
AMESTERDÃO – Há cinco anos, neste mês, Saïd e Chérif Kouachi irromperam pelas instalações da revista satírica francesa Charlie Hebdo e, num pesadelo que durou poucos minutos, mataram 12 pessoas. Nos dias seguintes, milhões marcharam em França e noutros locais para expressar a sua solidariedade com os jornalistas assassinados.
Para os europeus, a chacina do Charlie Hebdo representou o primeiro ataque em massa a jornalistas perto da sua casa. #JeSuisCharlie ("Eu sou Charlie") tornou-se um dos mais populares hashtags de sempre no Twitter. A liberdade de imprensa estava em alta.
Desde então, porém, a luta para defender a liberdade jornalística perdeu alento, e a mobilização pública comprovou ser fugaz, nomeadamente no caso do Charlie Hebdo. Em Janeiro de 2019, os funcionários da revista queixaram-se num editorial de que as pessoas já não queriam ouvir falar do tiroteio. "Talvez devessem deixar isso para trás!", terão alegadamente ouvido.
Esta aparente indiferença tem muito a ver com o que muitos acreditam ser representado pelo Charlie Hebdo: a liberdade de nos exprimirmos de um modo que pode ser provocatório para outras pessoas. E esta liberdade tem estado cada vez mais sob pressão nos últimos cinco anos.
Esta tendência é evidente nas respostas dirigidas aos jornalistas que chamem atenção para factos e opiniões impopulares ou inconvenientes. São expostos a uma série diária de ataques à sua integridade, nomeadamente provenientes de líderes políticos importantes. Nos Estados Unidos, o presidente Donald Trump refere-se repetidamente aos jornalistas que o criticam como "inimigos do povo". E há dois anos, numa conferência de imprensa, o presidente checo Miloš Zeman brandiu uma réplica de uma AK-47 que continha inscritas as palavras "para jornalistas". Ao comportarem-se dessa forma, estes e outros líderes normalizam os ataques contra membros da imprensa.
E os membros da imprensa encontram-se sob forte ataque. Segundo os Repórteres sem Fronteiras, 49 jornalistas de todo o mundo foram assassinados em 2019 devido ao seu trabalho (a média anual dos últimos cinco anos é ainda maior, em 81). Além disso, o número de jornalistas detidos arbitrariamente subiu no ano passado para os 389. As ameaças nas redes sociais, em especial contra mulheres jornalistas, são uma ocorrência quotidiana, e os jornalistas são rotineiramente espancados, gaseados ou despojados do seu equipamento.
Subscribe now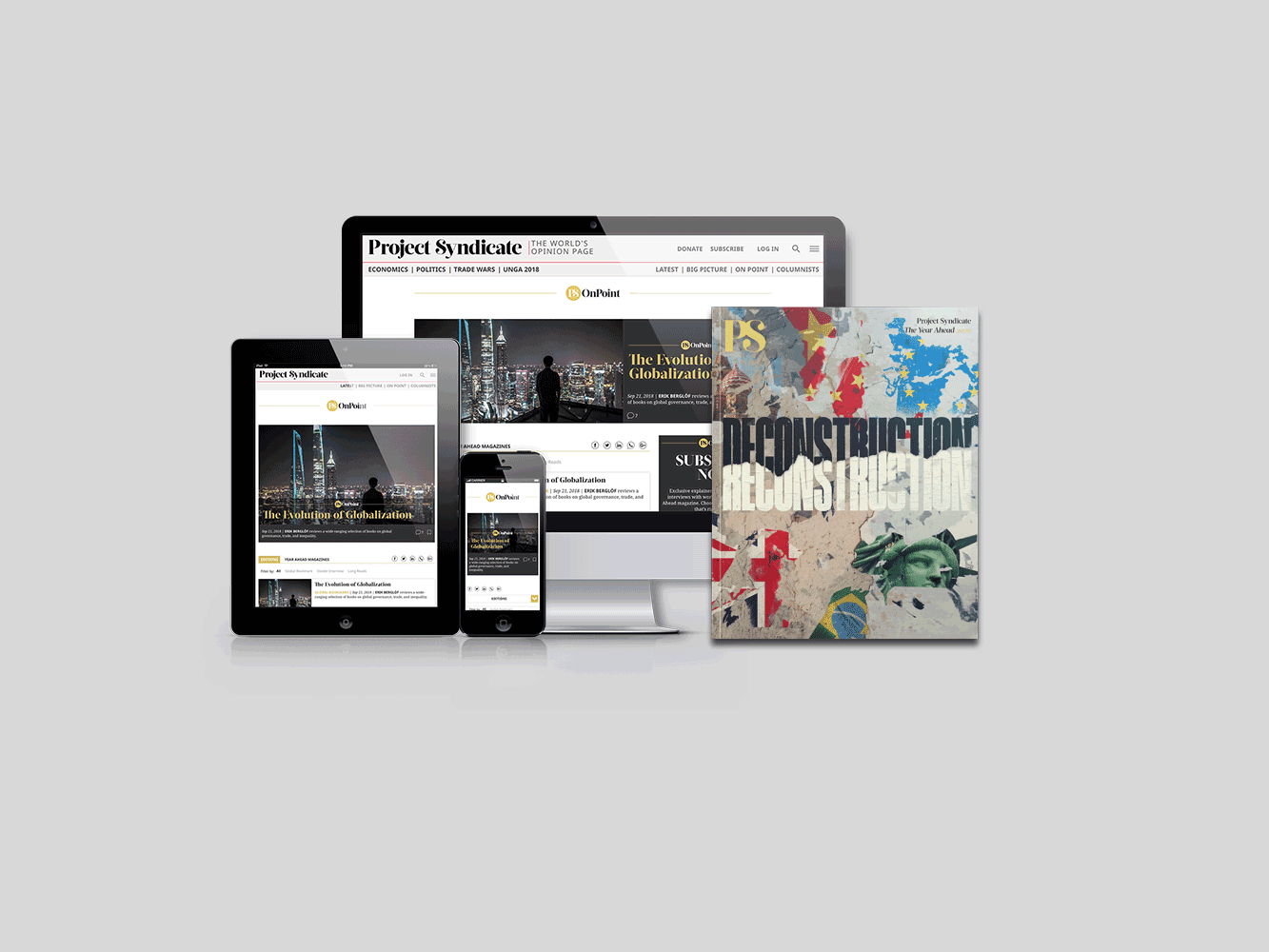 Subscribe now
Subscribe today and get unlimited access to OnPoint, the Big Picture, the PS archive of more than 14,000 commentaries, and our annual magazine, for less than $2 a week.
A violência contra os jornalistas é um ataque a um pilar essencial da democracia. E enquanto estes ataques continuarem, nunca será altura de "deixar isso para trás".
Pelo contrário, chegou o momento dos líderes da União Europeia acordarem e protegerem melhor os jornalistas em risco. Esforços como a iniciativa PersVeilig nos Países Baixos, em que a polícia, os procuradores públicos, o sindicato dos jornalistas e os editores colaboram para combater a violência contra os jornalistas, devem ser implementados por toda a Europa. Os políticos que ataquem verbalmente jornalistas devem ser responsabilizados, e as organizações da comunicação social devem esforçar-se por demonstrar solidariedade com os colegas em estruturas rivais.
Mais genericamente, existe uma necessidade urgente de uma maior sensibilização, e de uma maior defesa pública, do valor do jornalismo para a sociedade. E têm havido exemplos bem-sucedidos disto em anos recentes. Os assassínios dos jornalistas Ján Kuciak na Eslováquia e Daphne Caruana Galizia em Malta despertaram protestos em massa que forçaram os primeiros-ministros destes dois países à demissão. Adicionalmente, a investigação da Relatora Especial das Nações Unidas, Agnès Callamard, sobre o assassínio de Jamal Khashoggi, colunista do Washington Post, aumentou a sensibilização pública para o comportamento criminoso da liderança da Arábia Saudita.
Estes casos precisaram de atenção continuada, e receberam-na. Mas quem ouviu falar de Norma Sarabia do México, ou de Eduardo Dizon das Filipinas, que também pagaram o mais alto preço por desempenharem a sua profissão? O jornalista nigeriano Jones Abiri foi preso pela segunda vez no ano passado, por motivos falaciosos, e um fotógrafo nicaraguano disse-nos recentemente que deixou de trabalhar como jornalista, porque isso significava arriscar a vida todos os dias. Quem defende estas figuras menos conhecidas?
O sistema judicial deve dar prioridade mais elevada à condenação dos ataques contra jornalistas, mas um conjunto de resoluções relevantes adoptadas pela Assembleia Geral e pelo Conselho de Segurança da ONU produziu resultados apenas limitados. Uma melhor forma de acabar com a inacção judicial seria implementar um comité de investigação com um mandato internacional, que também abriria caminho à resolução de centenas de antigos casos de jornalistas mortos por fazerem o seu trabalho.
Dúzias de jornalistas são assassinados todos os anos, e em nove de cada dez casos os culpados ficam impunes. Enquanto esta impunidade existir, há vantagens em matar jornalistas.
Há cinco anos, todos fomos Charlie. Hoje, sejamos também as outras centenas de jornalistas que foram mortos desde então.