Démonizace novinářů musí skončit
AMSTERDAM – Tento měsíc uplyne pět let ode dne, kdy Saïd a Chérif Kouachiové vpadli do pařížské redakce francouzského satirického časopisu Charlie Hebdo a během pár strašlivých minut zavraždili 12 osob. V následujících dnech vyšly do ulic ve Francii i jinde miliony lidí, aby vyjádřily solidaritu se zavražděnými novináři.
Pro Evropany představovaly vraždy v redakci Charlie Hebdo první masový útok na novináře v blízkosti domova. Twitterový hashtag #JeSuisCharlie ("Já jsem Charlie") se stal jedním z nejpopulárnějších v historii. Svoboda tisku byla v kurzu.
Od té doby však boj na obranu novinářské svobody uvadl a mobilizace veřejnosti se ukázala jako pomíjivá – včetně samotného případu Charlie Hebdo. V lednu 2019 si zaměstnanci časopisu v redakčním komentáři postěžovali, že lidé už nechtějí o střelbě slyšet. "Možná byste měli jít dál!" bylo jim údajně řečeno.
Tato zjevná lhostejnost do značné míry souvisí s tím, co podle názoru mnoha lidí Charlie Hebdo ztělesňuje: svobodu vyjadřovat se způsobem, který může provokovat ostatní. A tato svoboda se v posledních pěti letech ocitla pod ještě větším tlakem.
Zmíněný trend je dobře patrný v reakcích namířených proti novinářům, kteří poukážou na nepopulární nebo nepříjemné skutečnosti či názory. Takoví novináři jsou terčem každodenních útoků na vlastní bezúhonnost, a to i ze strany významných politických představitelů. Americký prezident Donald Trump se opakovaně vyjadřuje o novinářích, kteří ho kritizují, jako o "nepřátelích lidu". A český prezident Miloš Zeman se předloni na tiskové konferenci oháněl replikou útočné pušky AK-47 opatřené nápisem "na novináře". Tito i další představitelé dělají podobným chováním z útoků vůči zástupcům tisku normu.
A zástupci tisku čelí mnoha útokům. Podle organizace Reportéři bez hranic bylo v roce 2019 v souvislosti s výkonem povolání zavražděno po celém světě 49 novinářů. (Roční průměr za posledních pět let je ještě vyšší: 81 novinářů). Také počet svévolně zadržovaných novinářů se v loňském roce zvýšil na 389. Výhrůžky na sociálních sítích, zejména proti novinářkám, jsou každodenní praxí a novináři jsou běžně biti, napadáni slzným plynem nebo okrádáni o vybavení.
Subscribe now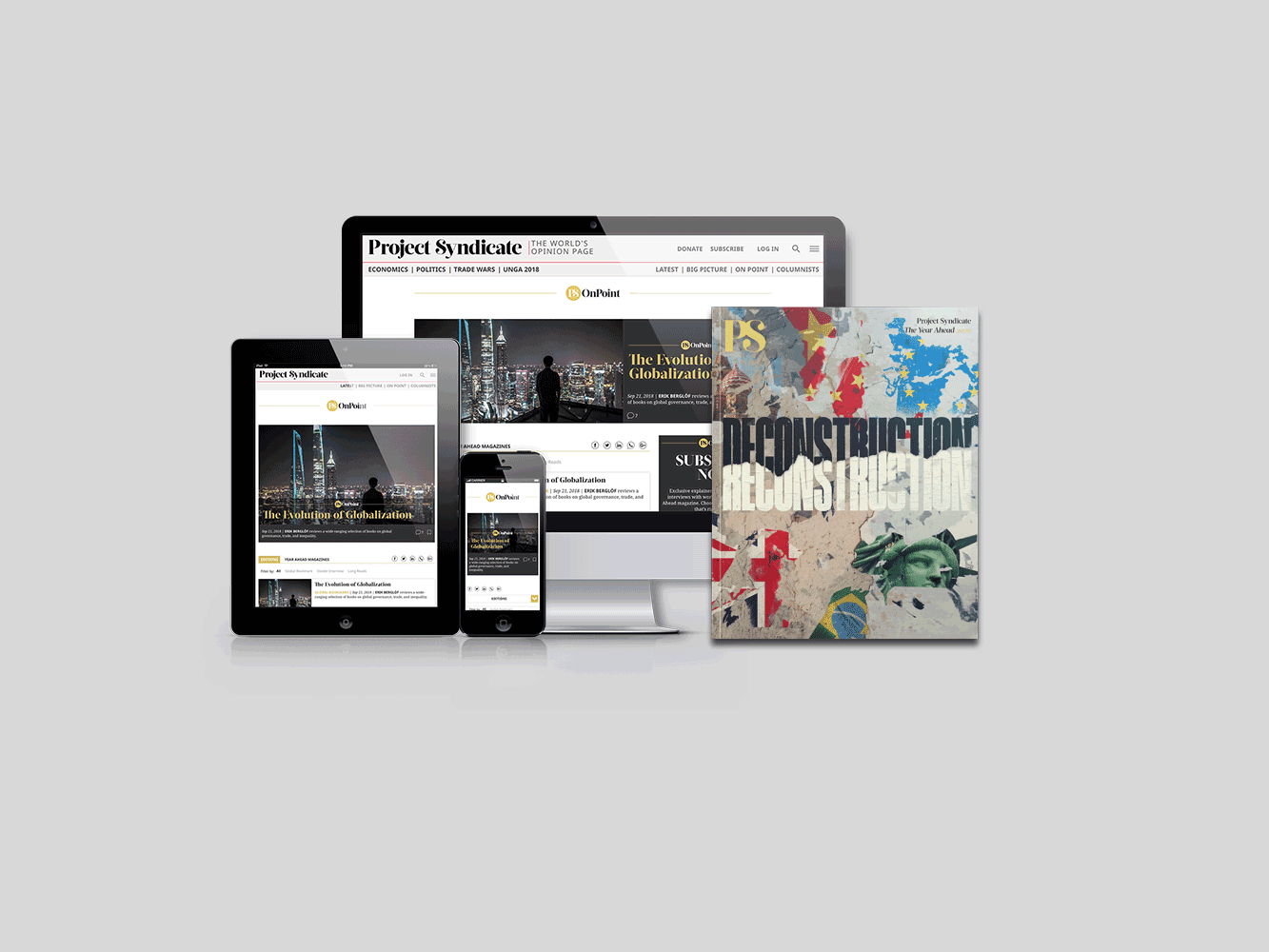 Subscribe now
Subscribe today and get unlimited access to OnPoint, the Big Picture, the PS archive of more than 14,000 commentaries, and our annual magazine, for less than $2 a week.
Násilí proti novinářům je podvracením základního pilíře demokracie. A dokud budou tyto útoky pokračovat, není vůbec "čas jít dál".
Naopak je čas, aby se vedoucí představitelé Evropské unie probudili a lépe chránili ohrožené novináře. Aktivity, jako je nizozemská iniciativa PersVeilig, v jejímž rámci policie, státní zástupci, novinářské odbory a šéfredaktoři společně působí proti násilí na novinářích, by se měly zavést v celé Evropě. Politici, kteří slovně útočí na novináře, musí být hnáni k zodpovědnosti a mediální organizace by měly projevovat větší solidaritu s kolegy z konkurenčních titulů.
V obecnější rovině zde existuje naléhavá potřeba lepšího povědomí a silnější veřejné obhajoby hodnoty novinářů pro společnost. V posledních letech se v této oblasti objevilo několik úspěšných příkladů. Vraždy novinářů Jána Kuciaka na Slovensku a Daphne Caruanové-Galiziové na Maltě vyvolaly masové protesty, které donutily premiéry obou zemí k rezignaci. Vyšetřování vraždy Džamála Chášukdžího, komentátora deníku Washington Post, které vede zvláštní zpravodajka OSN Agnès Callamardová, zase zvýšilo povědomí veřejnosti o zločinném chování saúdského vedení.
Tyto případy potřebovaly – a získaly – dlouhodobou pozornost. Kdo však slyšel o Normě Sarabiové z Mexika nebo o Eduardu Dizonovi z Filipín, kteří rovněž zaplatili za výkon své profese cenu nejvyšší? Nigerijský novinář Jones Abiri šel loni podruhé do vězení na základě vykonstruovaných obvinění a jeden nikaragujský fotograf nám nedávno sdělil, že dočasně zanechal novinářské práce, poněvadž pro něj znamenala každodenní ohrožení života. Kdo stojí za těmito méně známými osobnostmi?
Justiční systém by měl dávat potírání útoků na novináře vyšší prioritu, avšak řada příslušných rezolucí schválených Valným shromážděním a Radou bezpečnosti OSN zatím přinesla jen omezené výsledky. Lepším způsobem, jak skoncovat s nečinností soudů, by bylo zřízení vyšetřovací komise s mezinárodním mandátem, která by zároveň uvolnila cestu k vyřešení stovek odložených případů novinářů zabitých za to, že dělali svou práci.
Každoročně jsou zavražděny desítky novinářů a v devíti případech z deseti zůstanou pachatelé bez postihu. Dokud bude tato beztrestnost přetrvávat, zabíjení novinářů se vyplatí.
Před pěti lety jsme byli všichni Charlie. Buďme dnes zároveň stovkami dalších novinářů, kteří byli od té doby zavražděni.
Z angličtiny přeložil Jiří Kobělka.