El fracaso democrático de Gran Bretaña
CAMBRIDGE – Lo lunático de la votación sobre la salida del Reino Unido de la Unión Europea no es el hecho que los líderes británicos se atrevieran a pedir a su población que sopese los beneficios de la adhesión del país a la Unión Europea frente a las presiones migratorias que dicha adhesión conlleva. Por el contrario, la verdadera locura fue colocar la valla de medición de los resultados de dicha votación en una posición absurdamente baja, misma que requería solamente una mayoría simple. Dado que la participación electoral fue del 70%, se puede decir que la campaña por dejar la UE ganó el referéndum con sólo el respaldo del 36% de los electores habilitados para votar.
Esto no es democracia; esto es un juego de ruleta rusa para las repúblicas. Una decisión que conlleva enormes consecuencias – mucho mayores incluso que modificar la constitución de un país (por supuesto, el Reino Unido carece de una constitución escrita) – se ha llevado a cabo sin aplicar ningún sistema de controles y equilibrios de pesos y contrapesos. 
¿Se debe repetir la votación después de un año para estar seguros? No. ¿Tiene que contar la brexit con el respaldo de una mayoría en el Parlamento? Aparentemente no. ¿Sabía realmente la población del Reino Unido   sobre qué ellos estaban emitiendo su voto? Absolutamente no. De hecho, nadie tiene idea cuáles serán las consecuencias para el Reino Unido tanto interna como externamente; es decir, cuál será el efecto para el Reino Unido en el sistema de comercio mundial, y cuál será el efecto sobre su estabilidad política interna. Me temo que todo esto no pintará un escenario muy bonito.
Eso sí, los ciudadanos de Occidente cuentan con la bendición de vivir en tiempos de paz: se puede abordar la evolución de las circunstancias y prioridades mediante procesos democráticos en lugar de hacerlo a través de guerras exteriores y guerras civiles. Sin embargo, ¿cómo se define, exactamente, un proceso justo y democrático para tomar decisiones irreversibles que definen lo que es una nación? ¿Es realmente suficiente obtener el 52% de los votos a favor de una ruptura en un día lluvioso?
En términos de durabilidad y convicción de las preferencias, la mayoría de las sociedades plantean mayores obstáculos en el camino que tiene que recorrer una pareja de esposos que busca un divorcio en comparación con lo que planteó el gobierno del primer ministro David Cameron para tomar la decisión de salir de la UE. Los que apoyan a la brexit no inventaron este juego ni sus reglas; se tiene amplios precedentes, incluyendo el referéndum en Escocia el año 2014 y el referéndum de Quebec del 1995. Sin embargo, hasta ahora, el cilindro de la pistola nunca se detuvo en la bala. Ahora que la bala sí se disparó, es momento de replantear las reglas del juego.
La idea de que de alguna manera cualquier decisión tomada en cualquier momento según la regla de la mayoría es necesariamente una decisión "democrática" es una perversión del término. Las democracias modernas cuentan con sistemas avanzados de controles y equilibrios de pesos y contrapesos para proteger los intereses de las minorías y para evitar que se tomen decisiones desinformadas con consecuencias catastróficas. Cuanto más grande y más duradera sea una decisión, más altas serán las vallas a superar para tomarla.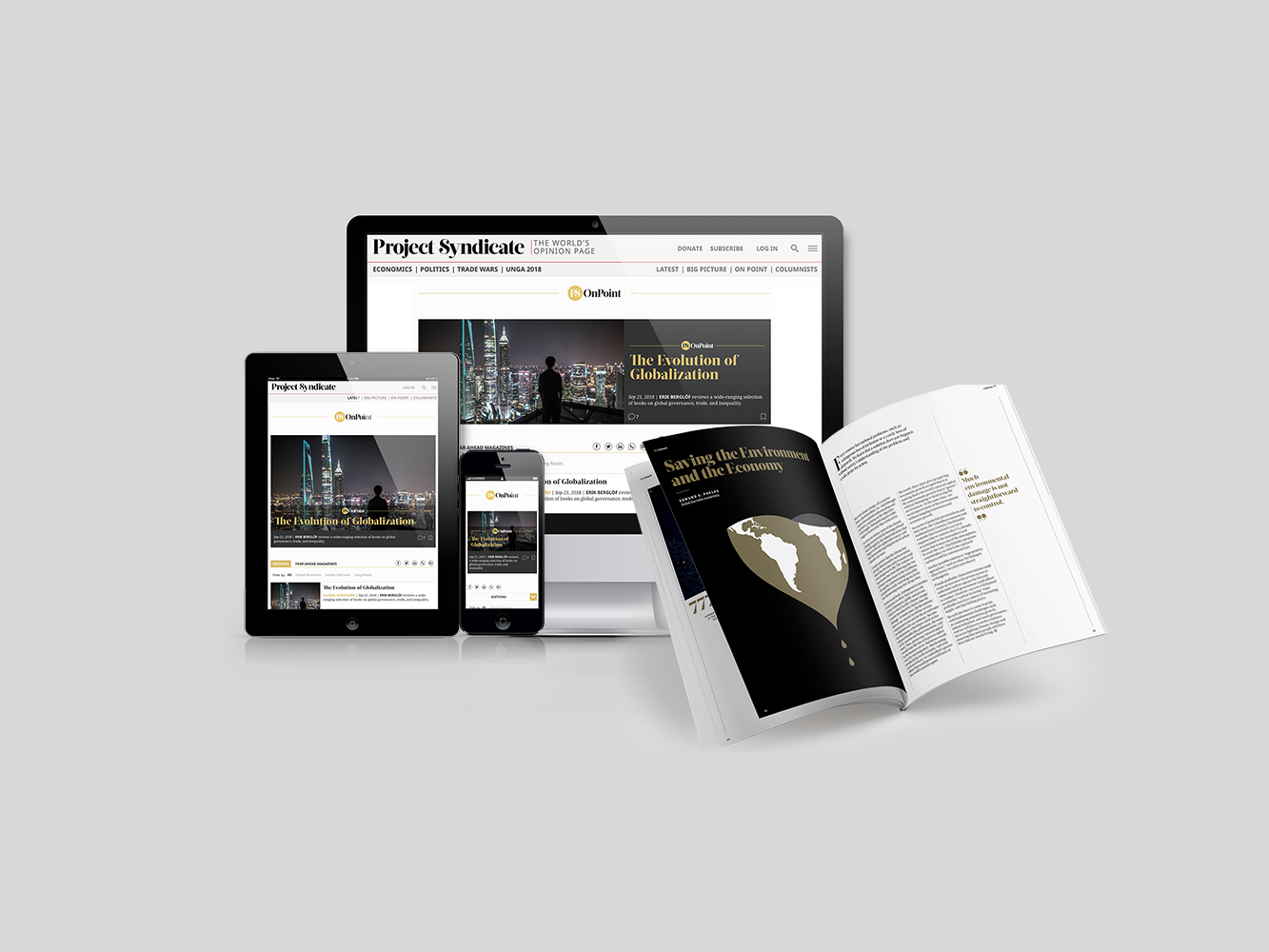 Subscribe now
For a limited time only, get unlimited access to On Point, The Big Picture, and the PS Archive, plus our annual magazine, for less than $2 a week.
Es por esta razón, por ejemplo, que la promulgación de una enmienda constitucional típicamente requiere que se superen vallas muchísimo más altas en comparación con las que se deben superar para aprobar una ley de gastos. Sin embargo, la actual norma internacional para la salida de un país de una unión de países es, sin duda, menos exigente que la que se aplica a una votación para disminuir la edad para beber bebidas alcohólicas.
Ya que Europa se enfrenta ahora al riesgo de que se presente una gran cantidad de nuevas votaciones para salidas de países de la Unión Europea, una pregunta urgente es si existe una mejor manera de tomar estas decisiones. Sondeé la opinión de varios científicos políticos líderes  para ver si existe algún consenso académico; lamentablemente, la respuesta corta a dicha pregunta es no.
Por un lado, la decisión brexit puede haber parecido simple en la papeleta de votación, pero en verdad nadie sabe lo que viene a continuación después de una votación a favor de una salida. Lo que sí sabemos es que, en la práctica, la mayoría de los países requieren de un "súper mayoría" para tomar decisiones que definen a una nación, no un mero 51%. No existe una cifra universal, como por ejemplo el 60%, pero el principio general es que, mínimamente, la mayoría debe ser estable de manera demostrable. Un país no debería hacer cambios fundamentales e irreversibles sobre la base de una minoría muy estrecha que podría prevalecer sólo durante un breve período de un estado emocional pasajero. Incluso si la economía del Reino Unido no cae en una recesión plena después de esta votación (la caída del precio de la libra podría amortiguar el golpe inicial), existen muchas posibilidades de que el desorden económico y político causará que algunos que votaron a favor de la salida sientan lo que se denomina como "el remordimiento después de la compra".
Desde la antigüedad, los filósofos han tratado de idear sistemas para tratar de equilibrar las fuerzas de la regla de la mayoría con la necesidad de garantizar que los participantes informados obtengan una mayor voz en las decisiones críticas, por no hablar de que se escuchen las voces de la minoría. En las asambleas espartanas de la antigua Grecia, los votos se emitían por aclamación. Las personas podían modular su voz para reflejar la intensidad de sus preferencias, y el funcionario que presidía dicha evento tenía que escuchar cuidadosamente y luego declarar cuál era el resultado. Esta fue una forma imperfecta, pero quizás fue una mejor forma de la que acaba de acontecer en el Reino Unido.
Según algunas versiones, el Estado hermano de Esparta, Atenas, había puesto en práctica el ejemplo histórico más puro de lo que era una democracia. Se otorgó a todas las clases sociales un número igual de votos (aunque, cabe mencionar, que solamente votaban los hombres). En última instancia, sin embargo, después de algunas decisiones catastróficas sobre guerras, los atenienses vieron la necesidad de dar más poder a organismos independientes.
¿Qué debería haber hecho el Reino Unido si tenía que formular la pregunta sobre su adhesión a la UE (pregunta que, dicho sea de paso, no se formuló)? Sin duda, la valla debería haber sido colocada en una posición mucho más alta; es decir, la brexit debería haber exigido, por ejemplo, que se ganen dos votaciones populares espaciadas a lo largo de al menos dos años, tras las cuales se debía obtener una votación de 60% de votos a favor en la Cámara de los Comunes. Si la brexit aún prevalecía, al menos hubiéramos sabido que no fue sólo una foto instantánea tomada en una sola oportunidad de lo que quería un fragmento de la población.
La votación del Reino Unido ha lanzado a Europa a una situación de caos. Mucho dependerá de cómo reaccione el mundo y de cómo maneje el gobierno del Reino Unido su propia reconstitución. Es importante hacer un balance no sólo de los resultados, sino que también del proceso. Cualquier acción para redefinir un acuerdo de larga data sobre las fronteras de un país debería requerir mucho más que una mayoría simple en un referéndum que se celebra en una única oportunidad. La norma internacional vigente en la actualidad de la regla de la mayoría simple es, como acabamos todos de ver, una fórmula para el caos.
Traducción del inglés de Rocío L. Barrientos.