Demokratické selhání Británie
CAMBRIDGE – Skutečné bláznovství britského hlasování o odchodu z Evropské unie nespočívá v tom, že se vedoucí představitelé země odvážili požádat občany, aby poměřili výhody členství s imigračními tlaky, které toto členství vytváří. Spočívá spíše v tom, že laťka pro odchod ležela absurdně nízko a vyžadovala prostou většinu hlasů. Vzhledem k sedmdesátiprocentní účasti voličů to znamenalo, že zastánci vystoupení zvítězili díky podpoře pouhých 36% oprávněných voličů.
To není demokracie; to je ruská ruleta na státní úrovni. Rozhodnutí s enormními důsledky – daleko hlubšími, než jaké představuje změna ústavy (ačkoliv Velká Británie samozřejmě psanou ústavu nemá) – padlo bez odpovídajících kontrolních a vyvažovacích mechanismů.
Bude se hlasování muset po roce opakovat, abychom měli jistotu? Ne. Musí brexit podpořit parlamentní většina? Podle všeho ne. Věděli obyvatelé Velké Británie, o čem ve skutečnosti hlasují? Absolutně ne. Nikdo opravdu netuší, jaké budou důsledky, a to jak pro postavení Británie v systému globálního odchodu, tak i pro její domácí politickou stabilitu. Obávám se, že to nebude hezký obrázek.
Západní občané mají samozřejmě velké štěstí, že žijí v mírové době: měnící se okolnosti a priority lze řešit prostřednictvím demokratických procesů, nikoliv zahraničních a občanských válek. Jak přesně má ovšem vypadat spravedlivý demokratický proces v případě nezvratných rozhodnutí ovlivňujících samotnou definici státu? Opravdu stačí k jeho rozpadu získat 52% hlasů v jeden deštivý den?
Pokud jde o trvalost a přesvědčivost preferencí, klade většina společností dokonce i páru usilujícímu o rozvod větší překážky, než jaké vláda premiéra Davida Camerona postavila do cesty rozhodování o odchodu z EU. Zastánci brexitu tuhle hru nevymysleli; existuje pro ni přehršle precedentů, včetně Skotska v roce 2014 a Quebeku v roce 1995. Až dosud se však bubínek revolveru nikdy nezastavil na komoře s kulkou. Teď se to stalo a je načase zamyslet se znovu nad pravidly hry.
Představa, že jakékoliv rozhodnutí učiněné v jakémkoliv okamžiku většinou občanů musí být nutně "demokratické", je překroucením tohoto pojmu. Moderní demokracie vyvinuly systémy kontrolních a vyvažovacích mechanismů, aby ochránily zájmy menšin a vyhnuly se neinformovaným rozhodnutím s katastrofálními důsledky. Čím větší a trvalejší jsou dopady určitého rozhodnutí, tím vyšší jsou překážky, které je nutné překonat.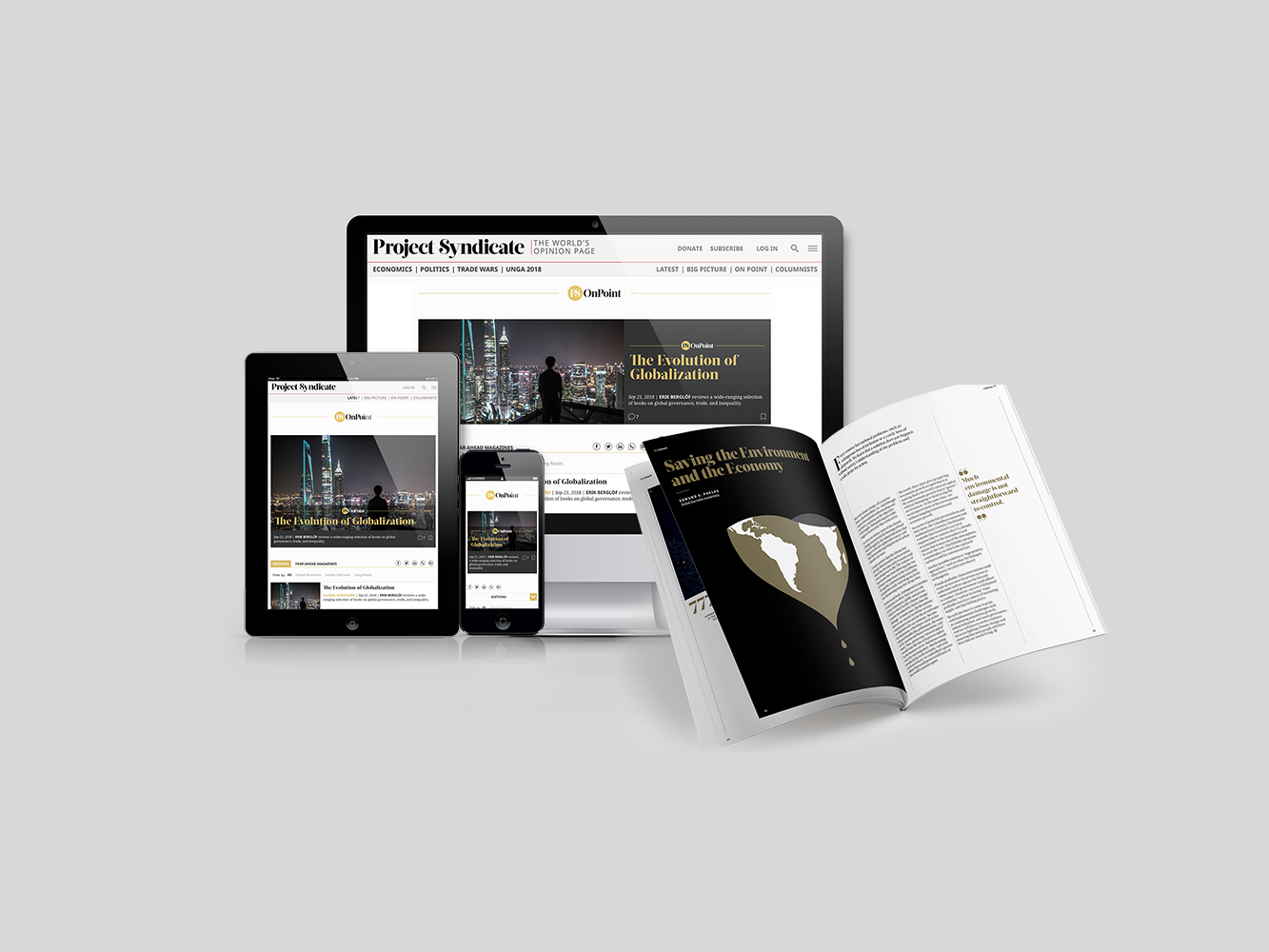 Subscribe now
For a limited time only, get unlimited access to On Point, The Big Picture, and the PS Archive, plus our annual magazine, for less than $2 a week.
Proto je například schválení ústavní změny obvykle podmíněno překonáním daleko vyšších překážek než schválení zákona o výdajích. Dnes to však vypadá, že současný mezinárodní standard pro rozdělení země je méně náročný než hlasování o snížení věkové hranice pro konzumaci alkoholu.
Protože dnes Evropě hrozí riziko přívalu dalších hlasování o odtržení, je naléhavě nutné položit si otázku, zda existuje lepší způsob, jak k těmto rozhodnutím dospívat. Oslovil jsem několik čelních politologů, abych zjistil, zda existuje nějaký akademický konsensus o této otázce; stručná odpověď zní bohužel záporně.
Rozhodování o brexitu mohlo například vypadat u volebních uren jednoduše, ale nikdo po pravdě řečeno neví, co se po verdiktu o odchodu stane. Z praxe nicméně víme, že u rozhodnutí určujících další podobu státu vyžaduje většina zemí nikoliv pouhých 51%, nýbrž nějak definovanou "supervětšinu". Žádné všeobecně použitelné číslo jako například 60% neexistuje, ale obecný princip je takový, že dosažená většina by přinejmenším měla být prokazatelně stabilní. Země by neměla dělat zásadní, nezvratné změny na základě titěrné převahy hlasů, která navíc může existovat jen během krátkého vzedmutí emocí. I kdyby britská ekonomika neupadla po tomto hlasování do otevřené recese (pokles libry by mohl první ránu utlumit), je nanejvýš možné, že výsledný hospodářský a politický chaos vyvolá u některých občanů, kteří hlasovali pro odchod, pozdní výčitky.
Filozofové se odpradávna snaží vymýšlet systémy, které by nastolily rovnováhu mezi silnými stránkami většinového vládnutí a potřebou zajistit, aby u klíčových rozhodnutí měli větší slovo informovaní lidé a především aby byl slyšet i hlas menšiny. Ve Spartě se v zákonodárných shromážděních hlasovalo aklamací. Lidé mohli modulovat svůj hlas tak, aby odrážel intenzitu jejich názoru – předseda shromáždění všechny pečlivě vyslechl a pak vyhlásil výsledek. Bylo to nedokonalé, ale možná pořád lepší než to, co se právě stalo ve Velké Británii.
Podle některých svědectví fungoval nejčistší historický příklad demokracie v Aténách coby sesterském státě Sparty. Všechny třídy občanů dostaly rovnocenný hlas (ačkoliv hlasovat směli pouze muži). Po několika katastrofálních rozhodnutích ohledně válek však i Atéňané pochopili potřebu dát větší moc nezávislým orgánům.
Co měla Velká Británie udělat, když už si musela otázku o členství v EU položit (což mimochodem nemusela)? Laťka se měla bezpochyby nacházet o mnoho výše; k brexitu mohla být například zapotřebí dvě všelidová hlasování v rozmezí nejméně dvou let a po nich získání šedesátiprocentní většiny v Dolní sněmovně. Kdyby brexit úspěšně prošel tímto vším, alespoň bychom věděli, že nejde o jednorázový odraz aktuální nálady jednoho segmentu populace.
Britské hlasování vyvolalo v Evropě vřavu. Hodně bude záležet na tom, jak svět zareaguje a jak se britské vládě podaří reorganizovat sebe samotnou. Je důležité nehodnotit pouze výsledek, ale i samotný proces. Jakýkoliv krok vedoucí k předefinování dlouhodobé dohody o hranicích země by se měl opírat o mnohem více než jen o prostou většinu v jednorázovém hlasování. Současná mezinárodní norma vyžadující prostou většinu hlasů je, jak vidíme, receptem na chaos.
Z angličtiny přeložil Jiří Kobělka.