Het democratisch falen van Groot-Brittannië
CAMBRIDGE – De echte waanzin van de stem van Groot-Brittannië om de Europese Unie te verlaten ligt er niet in dat de Britse leiders het aandurfden om hun bevolking te vragen de voordelen van lidmaatschap af te wegen tegen de immigratiedruk die dit representeert. In plaats daarvan was het de absurd lage grens voor een exit, die slechts een simpele meerderheid vereiste. Gegeven de opkomst van 70% betekent dit dat de vertrek-campagne heeft gewonnen met de steun van maar 36% van alle stemgerechtigden.
Dit is geen democratie; dit is Russisch roulette voor republieken. Een beslissing met enorme consequenties – veel groter zelfs dan het aanpassen van de grondwet van een land (waar in Groot-Brittannië zoals iedereen weet geen schriftelijke versie van bestaat) is gemaakt zonder enige passende checks and balances.
Moet de stemming na een jaar herhaald worden om zeker te zijn van de uitkomst? Nee. Moet een meerderheid in het parlement een Brexit steunen? Blijkbaar niet. Wist de Britse bevolking wel echt goed waar ze voor stemden? Absoluut niet. Want niemand heeft enig idee van de consequenties, zowel voor het plaats van het Verenigd Koninkrijk in het wereldhandelssysteem, of voor het effect op de binnenlandse politieke stabiliteit. Ik vrees dat het er niet goed voor ze uitziet.
Houd in gedachten dat burgers in het Westen gezegend zijn in een tijdperk van vrede te leven: veranderende omstandigheden en prioriteiten kunnen worden tegemoet getreden door middel van democratische processen in plaats van door buiten- en binnenlandse oorlogen. Maar wat is nou precies een eerlijk en democratisch proces voor het maken van onomkeerbare, natie definiërende beslissingen? Is het echt voldoende om op een slechte dag 52% van de stemmen voor een vertrek te krijgen?
In termen van duurzaamheid en ware overtuiging moeten in de meeste maatschappijen meer horden genomen door een koppel dat wil scheiden, dan de regering van David Cameron instelde voor de beslissing de EU te verlaten. Het zijn niet de Brexiteers die dit spel hebben bedacht; er zijn genoeg precedenten, inclusief in Schotland in 2014 en in Quebec in 1995. Maar tot nu toe heeft de cilinder van het wapen de kogel nooit tegengehouden. Nu dit wel is gebeurd is het de tijd om de regels van het spel te heroverwegen.
Het idee dat op een of andere manier elke beslissing die op welk moment dan ook wordt bereikt door welke meerderheid dan ook noodzakelijk 'democratisch' is, is een totale verdraaiing van de term. Moderne democratieën hebben systemen van checks and balances ontwikkeld om de belangen van minderheden te beschermen en om te vermijden ongeïnformeerde beslissingen met catastrofale consequenties te maken. Hoe groter en definitiever de beslissing, hoe hoger de hordes.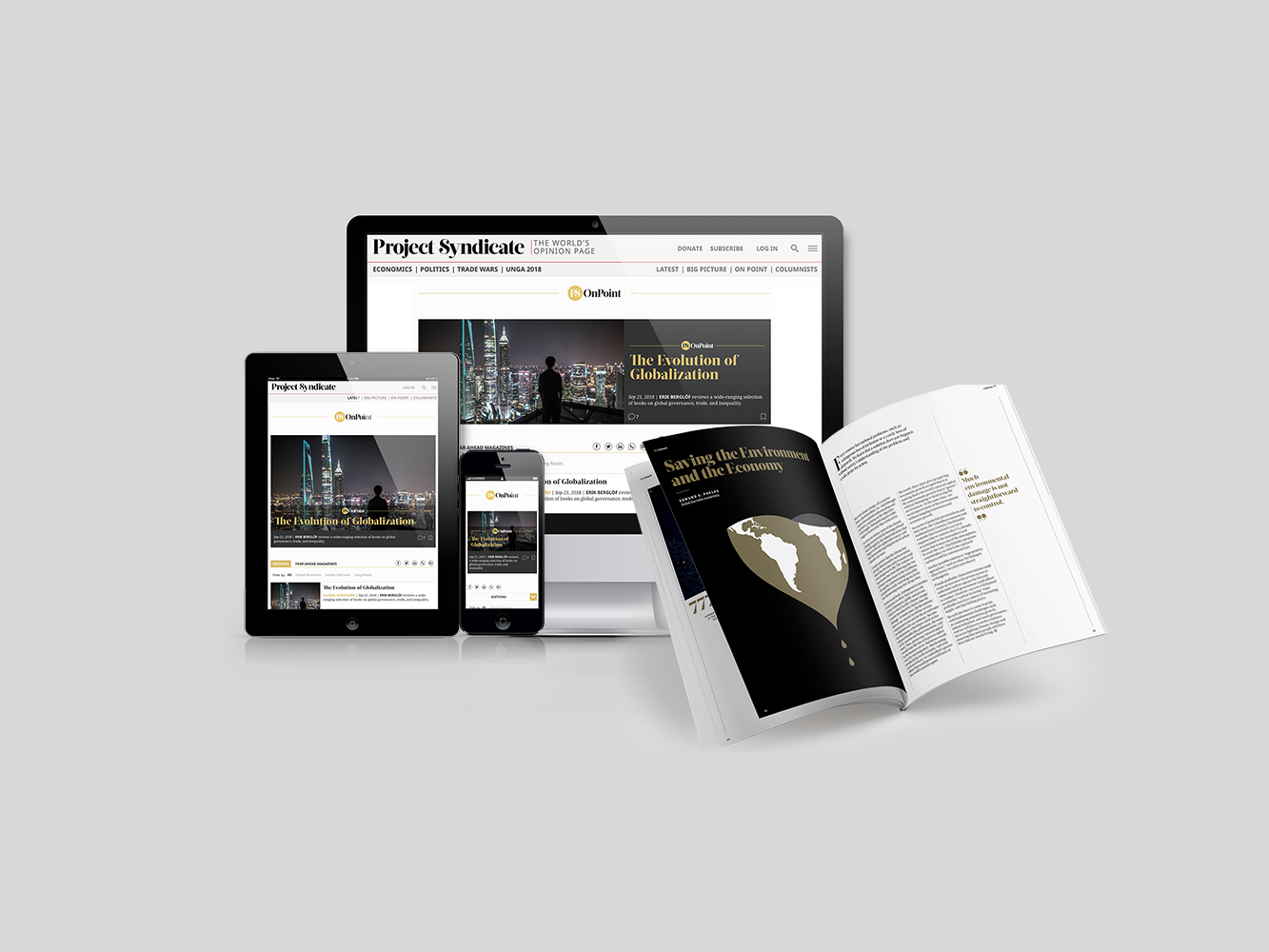 Subscribe now
For a limited time only, get unlimited access to On Point, The Big Picture, and the PS Archive, plus our annual magazine, for less than $2 a week.
Daarom vereist het uitvoeren van, bijvoorbeeld, een amendement aan de grondwet het uit de weg ruimen van veel hogere hordes dan het doorvoeren van een uitgavennota. Toch is de internationale standaard voor het opdelen van een land momenteel betwistbaar minder veeleisend dan een stem voor het verlagen van de wettelijk toegestane leeftijd om alcohol te nuttigen.
Met een Europa dat nu een vloed aan verdere 'vertrek'-stemmingen riskeert, is het een urgente vraag of er een betere manier is om dit soort beslissingen te nemen. Ik heb verschillende vooraanstaande politieke wetenschappers ondervraagd om te kijken of er enige academische consensus bestaat; kort gezegd is het antwoord helaas nee.
Om te beginnen zag de Brexit-beslissing er in het stemhokje wellicht simpel uit, maar de waarheid is dat niemand weet wat er op de stem om te vertrekken zal volgen. Wat we wel weten is dat de meeste landen in praktijk een 'supermeerderheid' eisen voor beslissingen van nationaal belang, en niet maar 51%. Er bestaat geen universeel getal zoals 60%, maar het algemene principe is dat de meerderheid op zijn allerminst aantoonbaar stabiel moet zijn. Een land zou geen fundamentele, onomkeerbare veranderingen moeten doorvoeren gebaseerd op een zeer kleine meerderheid die wellicht slechts tijdens een kort venster van emotie de overhand heeft. Zelfs wanneer de Engelse economie na deze stemming niet in een regelrechte recessie vervalt (de val van het pond zal wellicht de eerste klappen opvangen), bestaat er een zeer grote kans dat mensen die voor vertrek hebben gestemd door de resulterende economische en politieke wanorde spijt van hun 'aankoop' zullen krijgen.
Sinds antieke tijden hebben filosofen geprobeerd systemen te ontwerpen om de macht van de meerderheid te balanceren met de noodzaak te verzekeren dat meer geïnformeerde partijen een grotere stem krijgen bij kritieke beslissingen - dat minderheden ook worden gehoord nog daargelaten. In de Spartaanse volksvergaderingen in het oude Griekenland werd er gestemd door middel van acclamatie. Mensen konden hun stemgeluid aanpassen om de intensiteit van hun voorkeuren te weerspiegelen, waarbij een benoemde voorzitter zorgvuldig luisterde en dan de uitkomst vaststelde. Dit was een imperfecte methode, maar waarschijnlijk nog beter dan wat er net in Groot-Brittannië is gebeurd.
Volgens sommige verslagen had de zusterstaat van Sparta, Athene, het puurste historische voorbeeld van democratie geïmplementeerd. Alle klassen kregen gelijke stemmen (alhoewel alleen mannen mochten stemmen). Uiteindelijk achtten de Atheners het na een aantal catastrofale krijgsbeslissingen echter noodzakelijk om meer macht aan onafhankelijke organen te geven. Wat had Groot-Brittannië moeten doen als de vraag van het EU-lidmaatschap echt gesteld had moeten worden (wat overigens niet het geval was)? De kiesdrempel had zeker veel hoger moeten liggen: zo had een Brexit bijvoorbeeld twee stemmingen uitgesmeerd over minstens twee jaar vereist moeten hebben, gevolgd door een stem van 60% in het Lagerhuis. Als Brexit dan nog steeds had gewonnen zouden we tenminste zeker weten dat het geen eenmalige momentopname van een gedeelte van de bevolking was geweest.
De stemming in Groot-Brittannië heeft Europa in grote onrust gestort. Veel zal afhangen van hoe de wereld reageert en hoe de regering van Groot-Brittannië er in slaagt zichzelf te hervormen. Het is van groot belang niet alleen uit de uitkomst voorbeeld te trekken, maar ook uit het proces. Elke actie om een sinds lange tijd bestaande afspraak over de grenzen van een land te herdefiniëren zou veel meer moeten vereisen dan een eenvoudige meerderheid in een enkele stemming. De huidige internationale norm van simpele meerderheiden is zoals we nu met eigen ogen hebben kunnen zien een recept voor chaos.
Vertaling Melle Trap