Geld für die afrikanische Infrastruktur
JOHANNESBURG – Während die US-Notenbank "die große Abwicklung" des Anreizprogramms plant, das vor fast einem Jahrzehnt aufgelegt wurde, wächst die Besorgnis in den Schwellenländern darüber, dass ein starker Doller ihre Fähigkeit, ihre in Dollar ausgewiesenen Schulden zu bedienen, beeinträchtigt. Das gilt besonders für Afrika, wo der Gesamtwert der ausstehenden Beträge für Eurobonds auf fast 35 Milliarden US-Dollar angestiegen ist, seitdem die Seychellen ihren ersten Eurobond emittiert haben.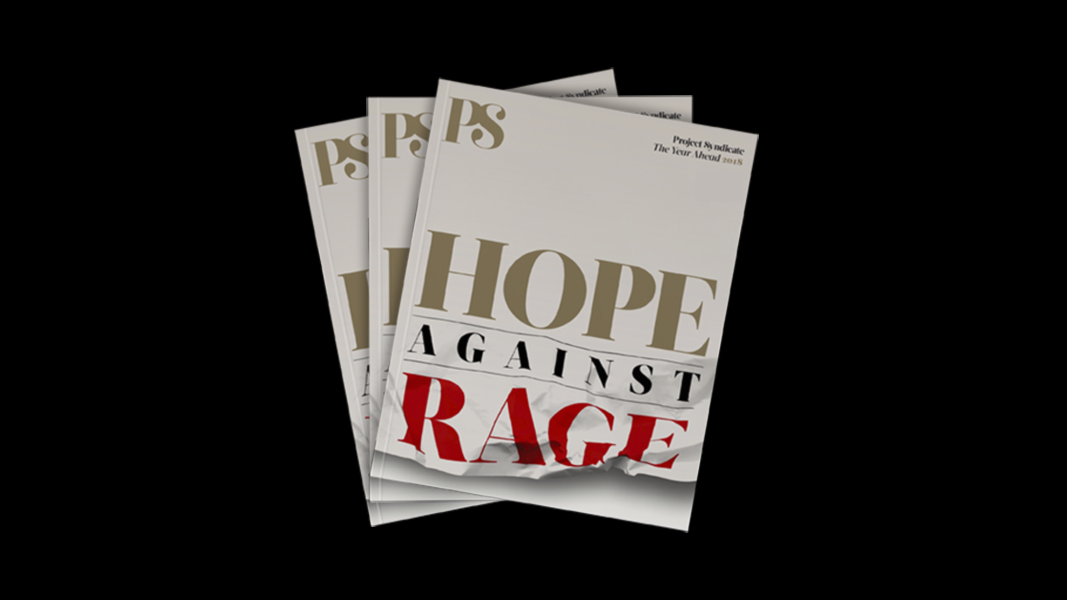 The Year Ahead 2018
The world's leading thinkers and policymakers examine what's come apart in the past year, and anticipate what will define the year ahead.
Aber obwohl der unaufhaltsame Rückzug der Fed aus Anreizprogrammen die afrikanischen Nerven reizt, hat er auch zu der Erkenntnis geführt, dass es intelligentere Wege gibt, Entwicklung zu finanzieren, als Kredite in Dollar aufzunehmen. Eine besondere Anlagekategorie sticht unter den verschiedenen Optionen hervor: Infrastruktur.
Die afrikanische Bevölkerung wird bis 2050 auf 2,6 Milliarden Menschen angewachsen sein und braucht dringend Mittel, um Straßen, Häfen, Stromnetze und so fort zu bauen und zu erhalten. Nach Angaben der Weltbank muss Afrika jährlich die atemberaubende Menge von 93 Milliarden US-Dollar ausgeben, um seine aktuelle Infrastruktur zu erneuern. Der größte Teil dieser Mittel – circa 87 Prozent – wird für Verbesserungen der Grundversorgung wie Energie, Wasser, sanitäre Anlagen und Transport benötigt.
Aber wenn die jüngste Vergangenheit als Richtschnur gelten kann, wird es schwierig werden, das benötigte Kapital aufzubringen. Zwischen 2004 und 2013 haben die afrikanischen Staaten lediglich 158 Finanzierungsvorhaben für Infrastruktur oder Industrieprojekte im Wert von 59 Milliarden US-Dollar abgeschlossen – nur 5 Prozent des benötigten Gesamtwerts. Wie wird Afrika angesichts dieser Bilanz auch nur einen Bruchteil der von der Weltbank prognostizierten Anforderungen finanzieren?
Die offensichtliche Quelle sind institutionelle Investition und Auslandsinvestition. Aber bis heute haben viele Faktoren, einschließlich schlechte Gewinnaussichten und politische Ungewissheit eine derartige Finanzierung von Infrastrukturprojekten auf dem Kontinent behindert. Investition in afrikanische Infrastruktur gilt schlicht als zu riskant.
Glücklicherweise kann diese Wahrnehmung überwunden werden, wie einige Anleger, wie die Afrikanische Entwicklungsbank, die Entwicklungsbank des südlichen Afrika und die Handels- und Entwicklungsbank bereits bewiesen haben. Auch private Unternehmen finanzieren erfolgreich Projekte auf dem Kontinent. Der Fond Black Rhino beispielsweise, der von Blackstone eingerichteter wurde. Blackstone ist eine der größten multinationalen privaten Beteiligungsgesellschaften. Black Rhino konzentriert sich auf die Entwicklung und Akquise von Energieprojekten, wie Treibstofflagerung, Pipelines und Übertragungsnetze.
Aber das sind eher Ausnahmen, nicht die Regel. Wenn die Beseitigung der Unterkapazitäten der afrikanischen Infrastruktur vollständig finanziert werden soll, müssen viel mehr Anleger überzeugt werden – und schnell.
Dazu muss Afrika einen kohärenteren und koordinierteren Ansatz entwickeln, um attraktiv für Kapital zu sein und gleichzeitig das Risiko der Investoren zu mildern. Kooperationen zwischen dem öffentlichen und dem privaten Sektor sind eine Möglichkeit. Im Energiesektor beispielsweise arbeiten unabhängige Energieerzeuger mit Regierungen zusammen, um 620 Millionen Afrikaner zu versorgen, die keinen Anschluss an das Stromnetz haben. Diese Produzenten werden mit privaten Mitteln finanziert und von der Regierung reguliert. Sie arbeiten mit Energieerwerbsvereinbarungen, anhand derer öffentliche Energieversorger und Regulierer übereinkommen, Strom zu einem vorgegebenen Preis zu erwerben. Es gibt circa 130 Produzenten dieser Art in der Sahelzone, mit einem Gesamtwert von mehr als 8 Milliarden US-Dollar. Allein in Südafrika laufen 47 Projekte mit einer Leistung von 7.000 Megawatt zusätzlicher Energieerzeugung.
Ähnliche öffentlich-private Partnerschaften entstehen gerade auch in anderen Sektoren, wie dem Transportwesen. Die vielversprechendsten sind Mautstraßen, die mit privatem Geld gebaut werden, ein Modell, das ursprünglich aus Südafrika kam. Dies sind nicht nur Projekte, die langsam auch anderswo auf dem Kontinent auftauchen und profitabler sind als die meisten Finanzmarktinvestitionen, sie bereiten auch den Weg für zukünftiges Wachstum.
Es liegt auf der Hand, dass es unbedingt erforderlich für Afrika ist, dass mehr von diesen Projekten die Herausforderungen bezüglich der Infrastruktur überwinden. Aus diesem Grund haben ich und andere führende afrikanische Unternehmer und Politiker die institutionellen Anleger Afrikas aufgerufen, fünf Prozent ihrer Mittel für lokale Infrastruktur bereitzustellen. Wir glauben, dass mit den richtigen Anreizen die Infrastruktur eine innovative und attraktive Anlageklasse für Anleger mit langfristiger Perspektive sein kann. Ein Sektor, der hier die Federführung übernehmen könnte, ist der Pensionsfond des Kontinents, der insgesamt eine Bilanz von 3 Billionen US-Dollar aufweist.
Die Fünfprozent-Kampagne wurde im vergangenen Monat in New York ins Leben gerufen. Sie spiegelt die Überzeugung, dass nur ein kooperativer öffentlich-privater Ansatz die afrikanische Infrastruktur für die Zukunft aufstellen kann. Jahrelang hat ein Mangel an bankfähigen Projekten eine internationale Finanzierung verhindert. Aber 2012 verabschiedete die Afrikanische Union das Programm für Infrastrukturentwicklung in Afrika, das mehr als 400 Energie-, Transport-, Wasser- und Kommunikationsprojekte anstieß. Es war ein solider Anfang – auf den die Fünfprozent-Agenda aufbauen will.
Aber es sind einige Schlüsselreformen notwendig. Eine wichtige Priorität der Fünfprozent-Agenda ist Hilfe bei der Aktualisierung der nationalen und regionalen regulatorischen Rahmenbedingungen, die der institutionellen Investition in Afrika den Rahmen geben werden. Gleichzeitig müssen neue Finanzprodukte entwickelt werden, um Anlagenbesitzern die Möglichkeit zu geben, eine Kapitalallokation direkt für Infrastrukturprojekte vorzunehmen.
Neues Kapital wird dazu beitragen, Arbeitsplätze zu schaffen, regionale Integration zu ermöglichen und sicherzustellen, dass Afrika die notwendigen Mittel hat, um die Bedürfnisse zukünftiger Generationen zu erfüllen. Aber all dies hängt davon ab, die Anleger zu überzeugen, Geld in afrikanische Projekte zu investieren. Als Unternehmer und Politiker müssen wir sicherstellen, dass sich die Bedingungen für Profitabilität und soziale Gerechtigkeit nicht gegenseitig ausschließen. Wenn Entwicklungsziele und Gewinne aneinander ausgerichtet sind, gewinnen alle.
Aus dem Englischen von Eva Göllner.