La rentabilidad de financiar infraestructuras en África
JOHANNESBURGO – Mientras la Reserva Federal de los Estados Unidos comienza a abandonar el programa de estímulo que inició hace casi un decenio, en las economías emergentes crece el temor a que un fortalecimiento del dólar traiga problemas para cumplir con los pagos de deudas denominadas en esa moneda. Es una inquietud que afecta especialmente a África, donde desde la primera emisión de eurobonos de Seychelles en 2006, la deuda total en eurobonos creció a casi 35 000 millones de dólares.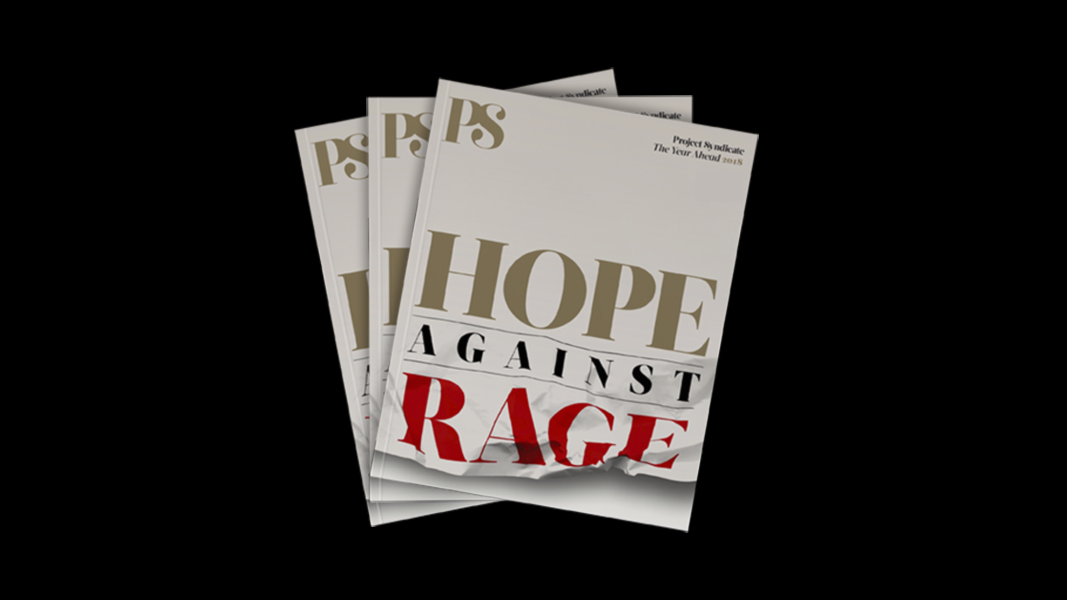 The Year Ahead 2018
The world's leading thinkers and policymakers examine what's come apart in the past year, and anticipate what will define the year ahead.
Pero aunque el comienzo de la retirada del programa de estímulo de la Reserva alteró los nervios africanos, también alentó a reconocer que hay formas más inteligentes de financiar el desarrollo que endeudarse en dólares. De las opciones disponibles, se destaca en particular una clase de activos: la infraestructura.
África, que según se estima, tendrá en 2050 una población de 2600 millones de personas, necesita con urgencia fondos para crear y mantener rutas, puertos, redes de distribución eléctrica, etcétera. Según el Banco Mundial, África debe invertir la friolera de 93 000 millones de dólares al año para renovar sus infraestructuras actuales; la inmensa mayoría de estos fondos (alrededor del 87%) se necesita para mejoras en servicios básicos como energía, agua, saneamiento y transporte.
Pero a juzgar por la historia reciente, la obtención del capital necesario no será fácil. Entre 2004 y 2013 los estados africanos sólo consiguieron cerrar 158 acuerdos de financiación para proyectos de infraestructura o industriales, por valor de 59 000 millones de dólares (apenas el 5% del total necesario). Con estos antecedentes, ¿cómo podrá África financiar siquiera una parte de las necesidades previstas por el Banco Mundial?
La fuente de financiación obvia es la inversión institucional y extranjera. Pero hasta ahora, los fondos para proyectos de infraestructura en el continente se han visto limitados por una percepción de riesgo excesivo, que obedece a muchos factores, entre ellos la poca expectativa de ganancias y la incertidumbre política.
Felizmente, es posible trabajar para superar esa percepción, como ya han demostrado algunos inversores, entre ellos el Banco Africano de Desarrollo, el Banco de Desarrollo del Sur de África y el Trade & Development Bank. También hay empresas del sector privado que financian en forma rentable proyectos en el continente. Por ejemplo, Black Rhino, un fondo creado por Blackstone (una de las multinacionales de gestión de capital inversión más grandes del mundo), se dedica al desarrollo y la adquisición de proyectos de energía (almacenamiento de combustibles, oleogasoductos, redes de transmisión, etcétera).
Pero son las excepciones, no la regla. Subsanar el faltante de fondos para infraestructuras en África demanda conseguir muchos más inversores, y pronto.
Para esto será necesario que África desarrolle una estrategia de atracción de capital más coherente y coordinada, reduciendo al mismo tiempo el riesgo para los inversores. Una posibilidad son los acuerdos de colaboración entre actores públicos y privados. Por ejemplo, en el sector de la energía, hay productores independientes que trabajan con los gobiernos para la provisión de electricidad a 620 millones de africanos que no tienen conexión a las redes. Estos productores (entidades con financiación privada, bajo regulación estatal) operan mediante contratos por los que las empresas de servicios públicos y las autoridades regulatorias acuerdan la compra de electricidad a determinado precio; en África subsahariana hay aproximadamente unos 130, y su valuación total asciende a más de 8000 millones de dólares. Sólo en Sudáfrica hay 47 proyectos en marcha, que equivalen a una producción adicional de 7000 megavatios.
También en otros sectores están apareciendo alianzas público‑privadas similares, por ejemplo en transporte. Uno de los casos más prometedores es la construcción de rutas de peaje con fondos privados, un modelo que comenzó en Sudáfrica. Estos proyectos (que de a poco comienzan a reproducirse en otros lugares del continente) no sólo son más rentables que la mayoría de las inversiones financieras, sino que además están abriendo caminos, literalmente, para el crecimiento futuro.
Está claro que África necesita más emprendimientos de esta clase para superar sus problemas de infraestructura. Por eso diversos dirigentes empresariales y políticos africanos hemos llamado a los inversores institucionales del continente a comprometer el 5% de sus fondos para la financiación de infraestructuras locales. Creemos que con los incentivos correctos, la infraestructura puede ser una clase de activos novedosa y atractiva para entidades que tienen pasivos a largo plazo. Los fondos de pensiones, cuyo balance conjunto en todo el continente es unos 3 billones de dólares, podrían tomar la delantera en esta clase de compromisos.
La campaña Agenda 5%, lanzada el mes pasado en Nueva York, destaca que sólo una estrategia de colaboración entre los sectores público y privado puede remediar las falencias de África en materia de infraestructura. Por muchos años, la falta de proyectos rentables desalentó la financiación internacional. Pero en 2012 la Unión Africana adoptó el Programa para el Desarrollo de Infraestructuras en África, que inició más de 400 proyectos en energía, transporte, agua y comunicaciones. Fue un buen comienzo, y Agenda 5% propone continuarlo.
Pero se necesitarán algunas reformas clave. Una alta prioridad de Agenda 5% es ayudar a actualizar los marcos regulatorios nacionales y regionales para la inversión institucional en África. También es preciso crear nuevos productos financieros para que los propietarios de activos tengan modos de asignar capital directamente a proyectos de infraestructura.
Destrabar nuevas fuentes de capital ayudará a crear empleo, alentará la integración regional y dará a África los medios para hacer frente a las necesidades de las generaciones futuras. Pero todo esto depende de convencer a los inversores de poner dinero en proyectos africanos. Como dirigentes empresariales y políticos, debemos garantizar que las condiciones para la rentabilidad y para el impacto social no sean mutuamente excluyentes. Cuando los objetivos de desarrollo y el beneficio económico van en el mismo sentido, todos salimos ganando.
Traducción: Esteban Flamini