We moeten de vrouwelijke boeren in Afrika steunen
WASHINGTON, DC – Ruim 60% van alle werkende vrouwen in het ten zuiden van de Sahara gelegen deel van Afrika werken in de landbouw. Toch behalen de vrouwelijke boeren van de regio dikwijls een magere oogst, niet vanwege het slechte weer of de slechte kwaliteit van de grond, maar vanwege hun gender – of, beter gezegd, vanwege een dicht web van wetten, beleidsmaatregelen, programma's en gewoonten die hen een aanzienlijk nadeel opleveren.
Voor het sluiten van de genderkloof in de landbouw is actie op drie fronten nodig. Het eerste front is dat van de landrechten. In het grootste deel van het ten zuiden van de Sahara gelegen deel van Afrika zijn vrouwen zelden eigenaar van land. In plaats daarvan krijgen vrouwen doorgaans toegang tot land via een mannelijke verwante, over het algemeen een echtgenoot, broer of vader. Door deze regeling zijn ze zeer kwetsbaar; een sterfgeval, een scheiding of eenvoudigweg een verandering van gedachte van een man kan een vrouwelijke boer binnen een mum van tijd haar land doen verliezen.
De daaruit voortvloeiende onzekerheid beïnvloedt de manier waarop vrouwen boer zijn. Door het voortdurende risico om alles kwijt te raken zijn langetermijninvesteringen ter verhoging van de productiviteit weinig zinvol. Waarom zou je terrassen aanleggen om de erosie terug te dringen en de gezondheid van de bodem te verbeteren als iemand anders het land en de verbeteringen daaraan kan claimen zodra het werk achter de rug is? Waarom zou je een boomgaard planten als die je vervolgens simpelweg kan worden afgenomen zodra de laatste boom de grond in is gegaan?
De afgelopen twee decennia hebben veel landen belangrijke stappen gezet om de landrechten van vrouwen te bevorderen en te beschermen. Ethiopië heeft bijvoorbeeld gezamenlijke grondregistratie geïntroduceerd – met de namen en foto's van man én vrouw op de benodigde certificaten – waardoor de rechten van vrouwen op het land dat zij bebouwen worden geformaliseerd. Gebleken is dat dergelijke hervormingen leiden tot hogere investeringen in land, met name van vrouwen. Die investeringen lopen nog verder op als het gaat om vrouwen die zijn onderricht over hun landrechten, wat het belang van wettelijke alfabetiseringsprogramma's onderstreept.
Maar land is pas de eerste stap. Vrouwen hebben ook behoefte aan gelijkwaardige toegang tot inputs, zoals meststoffen, betere zaden, mechanische apparatuur en agrarische diensten die hen in verbinding kunnen stellen met informatie over betere landbouwpraktijken. Deze ongelijkheid wordt nog verscherpt door de ongelijke toegang tot kredieten die boeren nodig hebben om inputs te kopen. Uit onderzoek blijkt dat in Kenia, Malawi, Sierra Leone, Zambia en Zimbabwe vrouwen minder snel kunnen profiteren van financiële diensten.
Het verbeteren van de toegang tot financiële diensten en agrarische inputs vormt derhalve het tweede front voor de empowerment van vrouwelijke boeren. Ontwikkelingsagentschappen en NGOs zijn begonnen met het ontwerpen van op vrouwen gerichte financiëlediensten en programma's om de toegang te verbeteren tot agrarische inputs. Afrikaanse vrouwen helpen elkaar ook, waarbij een groeiend aantal vrouwenorganisaties, zoals microfinancieringsgroepen, proberen de toegang te verbeteren tot financiële diensten, nieuwe technologieën en informatie. In Kenia is het bijvoorbeeld waarschijnlijker dat leden van dergelijke zelfhulpgroepen afweten van klimaatvriendelijke agrarische praktijken dan andere vrouwen.
Subscribe now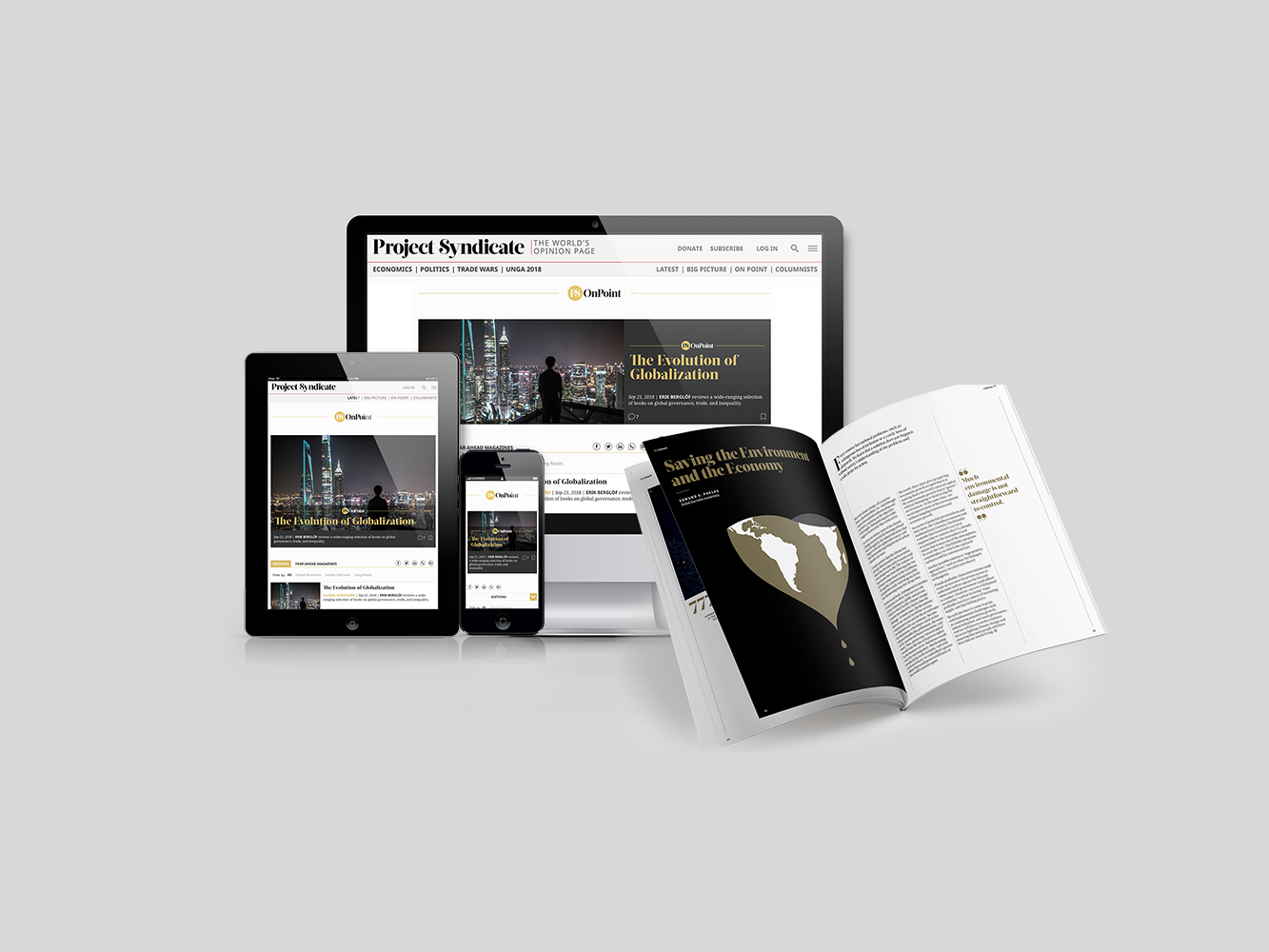 Subscribe now
Subscribe today and get unlimited access to OnPoint, the Big Picture, the PS archive of more than 14,000 commentaries, and our annual magazine, for less than $2 a week.
Het laatste front is wellicht het lastigste: dat van de besluitvormingsmacht. In veel te veel contexten ontberen vrouwelijke boeren het gezag om de gewassen te beheren die zij produceren of het inkomen dat zij genereren. Dit heeft verstrekkende gevolgen voor de ontwikkeling.
In het ten zuiden van de Sahara gelegen deel van Afrika is de landbouw twee- tot viermaal effectiever in het terugdringen van de armoede dan groei in andere sectoren. Bovendien zullen vrouwen, zoals blijkt uit het Goalkeepers-rapport dat vorige maand werd gepubliceerd door de Bill & Melinda Gates Foundation, de middelen die zij ter beschikking hebben eerder investeren in het tegemoet komen aan de behoeften van hun kinderen (voeding en onderwijs) dan mannen.
Tegen deze achtergrond is het in staat stellen van vrouwelijke boeren om hun hulpbronnen te controleren belangrijk voor het verwezenlijken van niet alleen de vijfde Duurzame Ontwikkelingsdoelstelling van de Verenigde Naties (SDG5) – gendergelijkheid en de empowerment van vrouwen en meisjes – maar ook van vele andere, zoals SDG1 (het elimineren van de armoede) en SDG2 (het beëindigen van de honger).
Hoewel er op alle drie de fronten wel enige vooruitgang is geboekt, is het nog lang niet genoeg. Om verdere actie te bevorderen en te begeleiden hebben mijn collega's bij het International Food Policy Research Institute en ik de Women's Empowerment in Agriculture Index ontworpen, die de besluitvormingsmacht meet, evenals de toegang tot hulpbronnen (inclusief kredieten), de controle over inkomens, het beslag op de tijd en het lidmaatschap van groepen.
Door inzicht te verschaffen in de omvang en de oorzaken van de achterstanden van vrouwen in de landbouw in diverse contexten helpt de WEAI – en een latere variant ervan, de pro-WEAI, die inschattingen van de impact van projecten faciliteert – overheden, donoren en NGOs effectieve interventies te ontwerpen. Tot nu toe is de WEAI (inclusief aanpassingen) gebruikt door 99 verschillende organisaties in 54 landen. Inzichten, ontleend aan de WEAI, hebben bijvoorbeeld als richtsnoer gediend voor het ontwerp van het ANGeL-project in Bangladesh, dat zich ten doel stelt acties en investeringen in de landbouw te identificeren die de voeding zullen verbeteren en vrouwen meer macht zullen geven.
Als het de vrouwelijke boeren van Afrika voor de wind gaat, profiteert iedereen: de vrouwen zelf, de kinderen waarin zij investeren, de gemeenschappen die zij voeden, en de economieën waaraan zij een bijdrage leveren. Met de juiste investeringen en beleidsmaatregelen kunnen de landbouwactiviteiten van Afrikaanse vrouwen de ontwikkeling een enorme impuls geven.
Vertaling: Menno Grootveld