Měnící se energetická geopolitika
TOKIO – Když Národní zpravodajská rada (NIC) Spojených států zveřejnila v roce 2008 svou publikaci Globální trendy 2025, byla klíčovou predikcí této zprávy tvrdší energetická konkurence. Čínská poptávka rostla a zdroje mimo státy OPEC, například v Severním moři, se vyčerpávaly. Po dvou desetiletích nízkých a relativně stabilních cen se v roce 2006 ceny ropy vyšplhaly na více než 100 dolarů za barel. Mnozí experti hovořili o "ropném zlomu" – tedy o tom, že těžba ropy dosáhla vrcholu – a očekávali, že se produkce začne koncentrovat na levném, ale nestabilním Blízkém východě, kde se předpokládalo, že i Saúdská Arábie je plně prozkoumaná a žádná další velká ropná pole už pravděpodobně nebudou nalezena.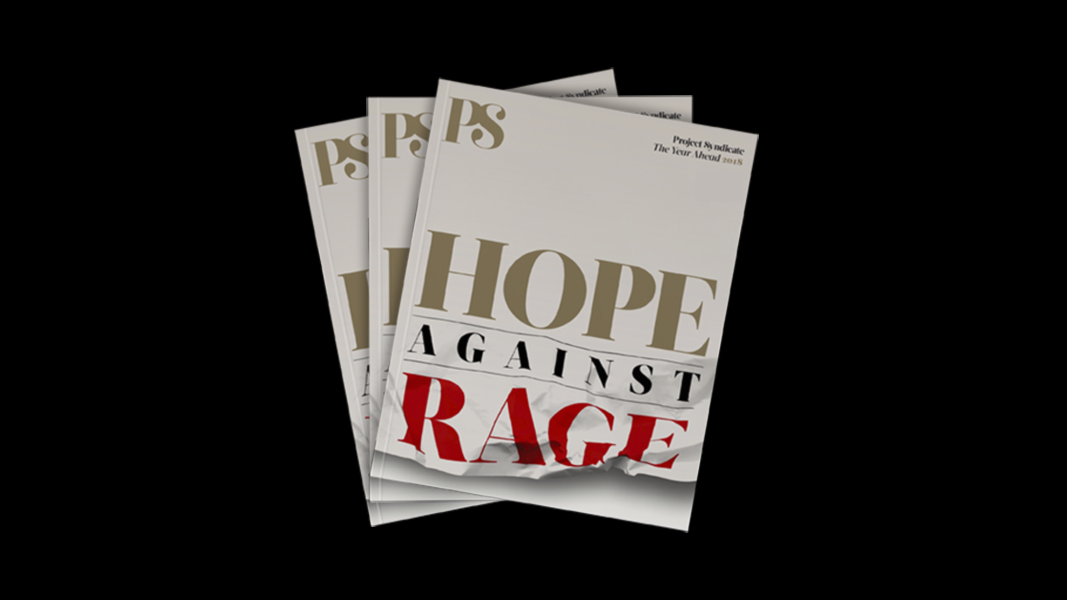 The Year Ahead 2018
The world's leading thinkers and policymakers examine what's come apart in the past year, and anticipate what will define the year ahead.
USA byly pokládány za zemi, která je stále závislejší na dovozu energie, což bylo spolu s rostoucími cenami chápáno jako velké omezení amerického geopolitického vlivu. Moc se přesunula k producentům.
Analytici NIC sice nezanedbali možnost technologického překvapení, ale zaměřili se na nesprávné technologie. Zdůrazňovali potenciál obnovitelných zdrojů, jako jsou sluneční, větrná a vodní energie, a přitom jim uniklo hlavní číslo programu.
Skutečný technologický průlom představovala revoluce v oblasti břidlicové energie. Horizontální vrtání a hydraulické frakování sice nejsou nové technologie, avšak jejich průkopnické využití v břidlicové hornině nové bylo. Do roku 2015 už více než polovina veškerého zemního plynu vytěženého v USA pocházela z břidlic.
Břidlicový boom proměnil USA z dovozce energie v energetického exportéra. Americké ministerstvo energetiky odhaduje, že země má 25 bilionů krychlových metrů technicky dobyvatelného břidlicového plynu, přičemž tyto zásoby spolu s dalšími ropnými a plynovými ložisky by mohly vystačit na dvě století. Mezinárodní energetická agentura dnes očekává, že Severní Amerika bude ve 20. letech energeticky soběstačná. Kapacity vybudované za účelem dovozu zkapalněného zemního plynu (LNG) prošly rekonstrukcí tak, aby mohly zpracovávat export.
Rovněž světové trhy se proměnily. Trh s plynem byl dříve geograficky omezený, neboť byl závislý na plynovodech. To poskytlo tržní sílu Rusku, které jí využívalo k uplatňování politických a hospodářských pák na evropské sousedy. LNG propůjčil trhu s plynem určitý stupeň flexibility a snížil ruský vliv. V roce 2005 dováželo LNG pouhých 15 zemí; dnes se jejich počet ztrojnásobil.
Břidlicové vrty jsou navíc díky menšímu měřítku mnohem citlivější na výkyvy tržních cen. Spouštět a uzavírat mnohaleté miliardové investice do tradičních ropných a plynových polí je obtížné; břidlicové vrty jsou však menší, levnější a snáze se "zapínají a vypínají" podle měnících se cen. To znamená, že se z USA stal takzvaný "swing producer" schopný vyrovnávat nabídku a poptávku na globálním trhu s fosilními palivy.
Jak ve své chytré nové knize Štěstí spadlé do klína poznamenává Meghan O'Sullivanová z Harvardovy univerzity, břidlicová revoluce má pro americkou zahraniční politiku řadu důsledků. Autorka tvrdí, že nová energetická hojnost zvyšuje americkou sílu. Výroba břidlicové energie podporuje ekonomiku a vytváří více pracovních míst. Snížení dovozu pomáhá platební bilanci. Nové daňové příjmy vylepšují vládní rozpočty. Levnější energie posiluje mezinárodní konkurenceschopnost, a to zejména u energeticky náročných sektorů, jako jsou petrochemický průmysl, produkce hliníku, ocelářství a další.
Existují i domácí politické dopady. Jeden z nich je psychologický. Mnozí lidé v USA i v zahraničí už nějakou dobu přijímají mýtus o americkém úpadku. Jako důkaz se přitom často uváděla sílící závislost na dovozu energie. Břidlicová revoluce to změnila a ukázala kombinaci podnikatelského ducha, vlastnických práv a kapitálových trhů, jež představuje základní sílu země. V tomto smyslu břidlicová revoluce také zvýšila americkou měkkou sílu.
Skeptikové tvrdí, že nižší závislost na dovozech energie způsobí, že se USA přestanou angažovat na Blízkém východě. To je ovšem špatný výklad energetické ekonomie. Závažný zlom typu války nebo teroristického útoku, který by zastavil dopravu ropy a plynu přes Hormuzský průliv, by vyšrouboval ceny na velmi vysokou úroveň v Americe i u našich spojenců v Evropě a Japonsku. Kromě toho mají USA v regionu kromě ropy i řadu jiných zájmů, například nešíření jaderných zbraní, ochranu Izraele, lidská práva a boj proti terorismu.
USA jsou možná obezřetné, aby se na Blízkém východě neangažovaly příliš, ale to odráží spíše jejich zkušenost s nákladnou invazí do Iráku a všeobecným chaosem po revolucích arabského jara než iluzi, že břidlice vytváří politickou "energetickou nezávislost". Americká schopnost použít ropné sankce k donucení Íránu, aby usedl k jednacímu stolu a ukončil vlastní jaderný program, závisela nejen na ochotě Saúdů nahradit výpadek íránského exportu v objemu milionu barelů denně, ale i na všeobecných očekáváních, jež vytvořila břidlicová revoluce.
Mezi další přínosy břidlicové energie pro americkou zahraniční politiku patří snižující se schopnost zemí jako Venezuela využívat ropu k nákupu hlasů v Organizaci spojených národů a v regionálních uskupeních malých karibských států, případně omezená schopnost Ruska vydírat sousední země hrozbou přerušení dodávek plynu. Stručně řečeno došlo v energetické geopolitice k zásadnímu posunu.
Ačkoliv budoucí vývoj cen energií nemůže nikdo znát, příznivé světové ceny mohou ještě nějakou dobu přetrvávat. Technologie i politika by však samozřejmě mohly postavit tuto předpověď na hlavu. Technologické pokroky by mohly zvýšit nabídku a stlačit ceny; v případě politiky je pravděpodobnější, že naruší nabídku a způsobí vzestup cen. Je však nepravděpodobné, že by podobné disrupce byly v době po břidlicové revoluci prudké nebo dlouhodobé, což činí z břidlicové revoluce i revoluci geopolitickou.
Z angličtiny přeložil Jiří Kobělka.