Перемены в энергетической геополитике
ТОКИО – В 2008 году Национальный совет США по разведке (NIC) опубликовал доклад «Глобальные тенденции 2025», и его главный прогноз был таким – конкуренция в энергетической сфере будет ужесточаться. Спрос Китая повышался, а источники энергоресурсов за пределами стран ОПЕК, например, в Северном море, были близки к исчерпанию. После двух десятилетий низких и сравнительно стабильных цен на нефть, они подскочили в 2006 году до уровня выше $100 за баррель. Многие эксперты говорили о достижении «пика нефти» (суть этой идеи в том, что запасы нефти «закончились») и прогнозировали концентрацию добычи на Ближнем Востоке, где низка себестоимость, но нет стабильности. Считалось, что даже в Саудовской Аравии запасы нефти полностью изучены, и никаких гигантских месторождений больше не будет открыто.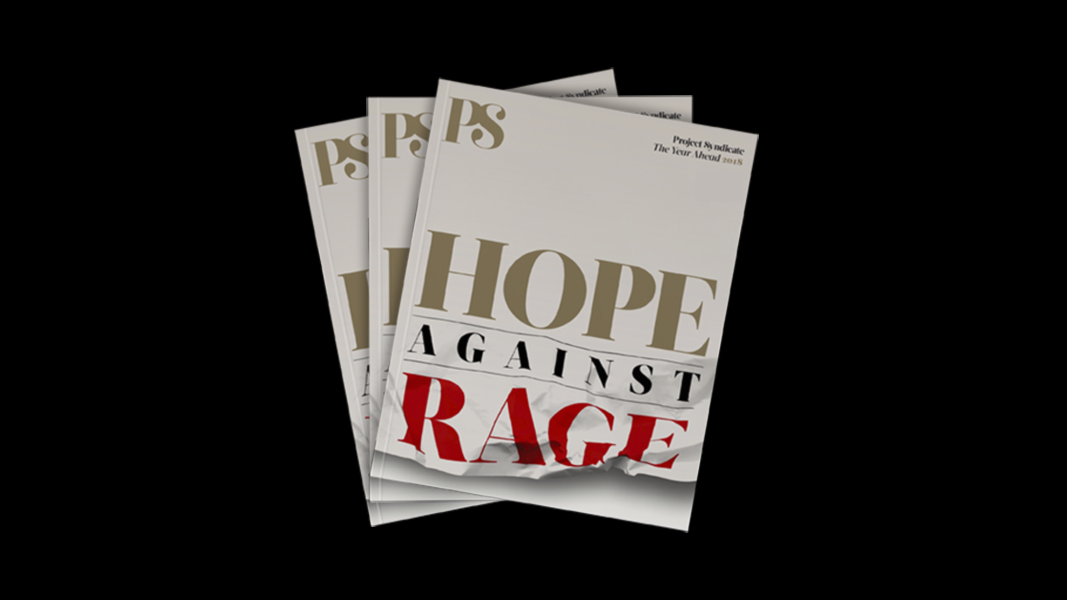 The Year Ahead 2018
The world's leading thinkers and policymakers examine what's come apart in the past year, and anticipate what will define the year ahead.
Предполагалось, что США будут всё больше зависеть от импорта энергоресурсов, и это, наряду с ростом ценами, описывалось как главный барьер на пути американского геополитического влияния. Власть переходила к производителям нефти.
Аналитики NIC не игнорировали вероятность технологических сюрпризов, но их внимание сосредоточилось не на той технологии. Подчёркивая потенциал возобновляемых источников энергии (солнечных, ветряных и гидро-электростанций), они упустили из вида главное.
Настоящим технологическим прорывом стала сланцевая энергетическая революция. Технологии горизонтального бурения и гидроразрыв пласта не были новинкой, но новостью стало их применение в сланцевых породах. К 2015 году более половины всего природного газа, добытого США, приходилось на сланцевые месторождения.
Сланцевый бум превратил США из импортёра энергоресурсов в их экспортёра. По оценкам министерства энергетики США, страна обладает технически извлекаемыми запасами сланцевого газа в объёме 25 трлн кубометров. В сочетании с другими запасами нефти и газа этого может хватить ещё на два столетия. Международное энергетическое агентство ожидает, что уже в 2020-х годах Северная Америка станет самодостаточной в сфере энергетики. Объекты, построенные для приёма импортного сжиженного природного газа (LNG), реконструируются для его экспорта.
Мировые рынки также изменились. Ранее рынок газа географически ограничивался зависимостью от газопроводов. Это обеспечивало рыночную силу России, которая использовала её в качестве политического и экономического рычага для влияния на соседние европейские страны. Благодаря LNG на газовых рынках появилась определённая  гибкость, а влияние России ослабло. В 2005 году лишь 15 стран импортировали LNG, а сегодня их число утроилось.
Кроме того, меньшие масштабы сланцевых скважин дают возможность гибче реагировать на колебания рыночных цен. Очень трудно включать и выключать традиционные нефтегазовые месторождения, в которое многие годы вкладывались миллиарды долларов; а сланцевые скважины меньше и дешевле, их проще открывать и закрывать в случае изменения цен. Это означает, что США превратились в так называемого свинг-производителя, который способен уравновешивать спрос и предложение на мировых рынках углеводородов.
Меган О'Салливан из Гарварда в своей новой книжке «Большой куш» подчёркивает, что у сланцевой революции есть несколько последствий для внешней политики США. Она считает, что новое энергетическое изобилие повышает власть США. Производство сланцевых энергоресурсов способствует росту экономики и созданию новых рабочих мест. Снижение импорта помогает улучшить платежный баланс. Новые налоговые доходы облегчают бюджетные проблемы правительства. Удешевление энергии повышает международную конкурентоспособность, причём особенно энергоёмких отраслей, таких как нефтехимия, производство алюминия, стали и так далее.
Есть и внутриполитические последствия. Одно из них психологическое. С некоторых пор многие люди в США и за рубежом начали верить в миф об американском упадке. В качестве его доказательства часто упоминается рост зависимости страны от импорта энергоносителей. Сланцевая революция изменила эту ситуацию. Она продемонстрировала, что сочетание предпринимательского духа, прав собственности и рынков капитала является фундаментальной силой страны. В этом смысле сланцевая революция укрепила мягкую силу Америки.
Скептики утверждают, что снижение зависимости от импорта энергоносителей приведёт к потере интереса США к Ближнему Востоку. Но подобные взгляды демонстрируют непонимание основ экономики энергоресурсов. Любое серьёзное происшествие, например, война или теракт, которое приведёт к остановке экспорта нефти через Ормузский пролив, вызовет резкий рост цен в Америке и в союзных нам странах – в Европе и Японии. Кроме того, у США в этом регионе есть множество других интересов помимо нефти, в том числе нераспространение ядерного оружия, защита Израиля, права человека, борьба с терроризмом.
США, возможно, с осторожностью относятся к излишнему втягиванию в дела Ближнем Востоке, но это вызвано их опытом (дорогостоящее вторжение в Ирак и общий беспорядок после революций Арабской весны), а не иллюзиями, что сланец обеспечивает им политическую «энергонезависимость». Америка смогла ввести нефтяные санкции, чтобы принудить Иран к переговорам о прекращении его ядерной программы, не только потому, что Саудовская Аравия была готова возместить иранский экспорт в объёме 1 млн баррелей в день, но и благодаря ожиданиям, связанным со сланцевой революцией.
Ещё одна польза сланцевых энергоресурсов для внешней политики США заключается в сокращении возможностей стран, подобных Венесуэле, использовать нефть для покупки голосов в ООН и в региональных организациях малых карибских государств. Кроме того, у России уменьшились возможности понукать соседним странами, угрожая им перекрыть поставки газа. В целом, в энергетической геополитике произошёл тектонический сдвиг.
Никто не знает будущих цен на энергоресурсы, но умеренные мировые цены некоторое время ещё будут, наверное, сохраняться. Технологии и политика, конечно, могут опровергнуть этот прогноз. Технологический прогресс может повышать объёмы предложения и снижать цены, а политика с большей вероятностью может вызывать перебои в предложении и рост цен. Однако после сланцевой революции подобные перебои вряд ли будут очень резкими и длительными. Именно поэтому она является также и геополитической революцией.