Apakah Eropa Benar-Benar Membutuhkan Kesatuan Fiskal dan Politik?
CAMBRIDGE – Mantan menteri keuangan Yunani yang agresif, Yanis Varoufakis, dan musuh besarnya, mantan menteri keuangan Jerman, Wolfgang Schäuble, terus berselisih dalam hal hutang Yunani selama masa jabatan Varoufakis. Namun mereka sepakat mengenai pertanyaan terbesar bagi masa depan zona Euro. Kesatuan moneter memerlukan kesatuan politik. Tidak ada jalan tengah lain mungkin untuk dilakukan.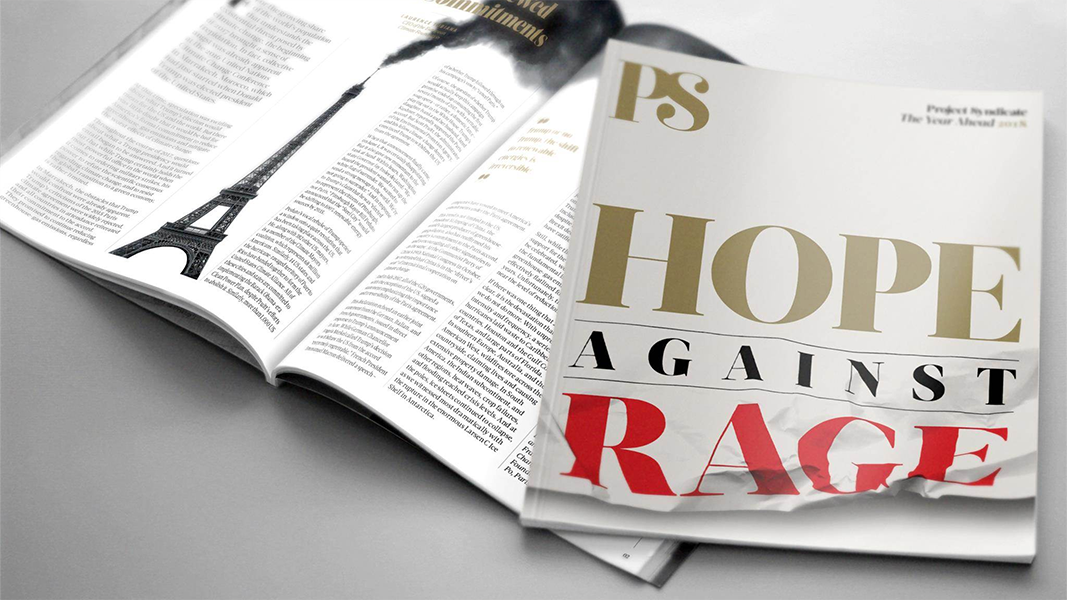 The Year Ahead 2018
The world's leading thinkers and policymakers examine what's come apart in the past year, and anticipate what will define the year ahead.
Ini merupakan salah satu temuan menarik dalam kisah Varoufakis selama menjabat sebagai menteri keuangan. "Anda mungkin satu-satunya [di zona Euro] yang memahami bahwa zona Euro tidaklah berkelanjutan," Varoufakis mengutip perkataan Schäuble kepadanya. "Zona Euro dibangun dengan landasan yang salah. Kita harus mempunyai kesatuan politik, tidak ada keraguan dalam hal ini.
Tentu saja, Schäuble dan Varoufakis mempunyai pemikiran yang berbeda mengenai tujuan dari kesatuan politik. Schäuble melihat kesatuan politik sebagai sarana untuk menerapkan disiplin fiskal dari pusat terhadap negara-negara anggota, mengikat mereka dan mencegah kebijakan ekonomi yang "tidak bertanggung jawab". Varoufakis menilai kesatuan politik akan mengurangi tekanan kreditur terhadap perekonomian negaranya dan menciptakan ruang bagi politik progresif di seluruh Eropa. 
Namun, sangat luar biasa melihat pejabat dari dua spektrum politik yang berlawanan ini mempunyai diagnosa yang sama mengenai Euro. Konvergensi ini adalah pertanda kian meningkatnya kebutuhan akan kesatuan fiskal dan pada akhirnya politik jika ingin mempertahankan Euro tanpa merusak kinerja perekonomian atau nilai-nilai demokrasi. Presiden Perancis, Emmanuel Macron juga telah mengemukakan gagasan yang serupa. Dan pemimpin Partai Sosial Demokrat di Jerman, Martin Schulz, belakangan ini juga mendukung "Perserikatan ala Amerika di Eropa".
Namun terdapat juga sebuah pandangan alternatif yang lebih tidak ambisius, dan tidak memerlukan kesatuan fiskal atau politik. Yang harus dilakukan adalah memutus hubungan pendanaan swasta dari publik, sehingga memisahkan masing-masing sektor dari penyimpangan yang mungkin terjadi.
Dengan pemisahan ini, pendanaan swasta dapat terintegrasi penuh pada tingkat Eropa, sementara pendanaan publik diserahkan pada masing-masing negara. Dengan cara ini, negara-negara bisa mengambil manfaat integrasi finansial dan pada saat yang sama membiarkan otoritas politik nasional untuk mengelola perekonomian mereka sendiri. Brussel tidak lagi menjadi momok, yang bersikeras untuk melaksanakan penghematan fiskal dan menyebabkan kemarahan dari negara-negara dengan tingkat pengangguran yang tinggi dan pertumbuhan yang rendah.
Martin Sandbu dari Financial Times mendukung pandangan bahwa kesatuan moneter dan finansial tidak memerlukan integrasi fiskal. Dia percaya bahwa reformasi kritis adalah untuk mencegah bailout untuk bank oleh otoritas publik. Akibat kegagalan bank harus ditanggung oleh pemilik dan kreditur bank; yang kita lakukan harusnya adalah bail-in bukan bailout.
Sandbu berpendapat bahwa hal ini akan melindungi pendanaan publik dari kegagalan bank; hal ini juga akan menciptakan keseimbangan yang serupa dengan pembagian risiko fiskal antar negara yang menjadi peminjam dan kreditur. Ketika bank di negara peminjam mengalami kegagalan, maka negara kreditur yang akan menanggung akibatnya. "Dengan adanya kesatuan bank, maka kesatuan fiskal tidak dibutuhkan," menurut Sandbu.
Dalam buku yang akan diterbitkan, ekonom asal University of California, Berkeley, Barry Eichengreen juga mendukung nasionalisasi kebijakan fiskal, yang dia anggap sebagai hal yang penting untuk menghentikan kebangkitan populisme di Eropa. Eichengreen menganggap bahwa mengembalikan kebijakan fiskal kepada otoritas nasional menjadikan bank tidak boleh terlalu banyak memegang hutang pemerintah, untuk meminimalkan risiko kesalahan pengaturan fiskal nasional yang dapat menumbangkan sistem perbankan. Pemerintah yang akan mengalami kebangkrutan harus merestrukturisasi hutang mereka dibandingkan mendapatkan bailout dari negara anggota EU lainnya.
Para pendukung pemisahan simpul Gordian pendanaan swasta dan publik menyadari bahwa pendekatan pemerintah terhadap bank harus berubah secara drastis agar pendekatan ini bisa berhasil dilakukan. Namun masih belum jelas apakah usulan solusi ini akan berhasil. Selama kebijakan perekonomian masih menjadi ranah pemerintah, maka sovereign risk akan terus menggangu pelaksanaan keuangan antar negara. Negara berkedaulatan dapat selalu mengubah peraturan mereka ex post, yang berarti bahwa integrasi finansial sepenuhnya tidak dimungkinkan. Dan biaya guncangan finansial lokal tidak bisa di diversifikasi dengan mudah. 
Bayangkan sebuah bank besar di AS bangkrut - kesatuan ekonomi dimana prinsip Sandbu dan Eichengreen sudah berlaku. Akibat perekonomian regional akan terbatas pada kenyataannya dimana peminjam lain dapat terus berjalan normal: kelayakan kredit ditentukan oleh keadaan fundamental dan bukan oleh negara bagian tempat kedudukannya. Tidak ada yang mempunyai harapan bahwa pemerintah negara bagian akan melakukan intervensi pembayaran antar negara bagian, mengubah peraturan kepailitan, atau menerbitkan mata uangnya sendiri jika ada tekanan ekstrem.
Pemerintah negara bagian di Amerika mempunyai sedikit kedaulatan karena mereka tidak terlalu membutuhkan hal tersebut: warga mereka menerima manfaat dari pemerintah pusat dan mereka mengirimkan wakil mereka ke Washington, DC, untuk membantu membuat kebijakan di tingkat federal.
Namun negara anggota EU berada dalam posisi yang sangat berbeda sehubungan dengan institusi EU yang berada di Brussel. Karena mereka memiliki kedaulatan, maka tidak mungkin bagi mereka untuk membuat komitmen kredibel yang serupa untuk tidak turut campur dengan pasar finansial. Oleh karena itu, risiko guncangan finansial yang buruk di EU akan berdampak pada para peminjam lain di negara yang sama adalah hal yang mungkin terjadi. Berpura-pura bahwa kita bisa memisahkan pendanaan swasta dan publik dapat memperparah, dibandingkan meringankan, siklus perkembangan dan kerugian finansial.
Dalam masyarakat kontemporer, sektor keuangan harus bertujuan melayani publik dan tidak sekedar logika finansial dan keuntungan pasar. Oleh karena itu, hal ini sangat dipolitisasi – untuk alasan yang baik dan buruk. Tampaknya, para pengambil kebijakan yang berasal dari kelompok konservatif dan progresif sama-sama tidak mengakui kenyataan ini.