Digitální propast je brzdou rozvoje
ŽENEVA – Je snadné předpokládat, že přístup k digitální ekonomice je všudypřítomný a že nakupování přes internet představuje přirozený vývoj obchodu. Například firma Amazon prodala v červenci během své každoroční akce Prime Day přes 100 milionů produktů zákazníkům z celého světa – tento zlatý důl o objemu 4,2 miliardy dolarů zahrnoval i prodej kuchyňské soli v Indii, dietní koly v Singapuru nebo zubních kartáčků v Číně.
Podobná čísla však zastírají skutečnost, že pro mnoho lidí v rozvojových zemích je cesta k e-obchodu plná výmolů. Jednoduše řečeno není růst e-obchodu automatický a šíření jeho výhod není zaručeno.
Některé překážky jsou logistické. Například na ostrůvku Tuvalu v jižním Pacifiku je pojmenováno méně než deset ulic v hlavním městě Funafuti a pouze asi 100 domů má vlastní poštovní adresu. I kdyby měli všichni obyvatelé Tuvalu přístup k internetu (což nemají; podle Světové banky disponovalo v roce 2016 rychlým připojením k internetu jen 13% obyvatel), bylo by doručování zboží zakoupeného přes internet v této zemi složité.
Jinde zase miliardy lidí nemají bankovní účty a kreditní karty, přičemž v mnoha rozvojových zemích se zákony na ochranu spotřebitele nevztahují na zboží zakoupené online. Tyto překážky jsou obzvláště akutní pro obyvatele subsaharské Afriky, odlehlých ostrovních států a několika vnitrozemských států.
Naproti tomu ve většině rozvinutých ekonomik lze díky dobře fungujícím poštovním službám a silným právním rámcům nakupovat produkty online a nechávat si je doručit bez velkého přemýšlení.
E-obchod je však jen jednou stránkou vyvíjející se digitální ekonomiky. Inovace, produkce i prodej, to vše se mění díky technologickým platformám, analýzám dat, 3D tisku a takzvanému internetu věcí (IoT). Očekává se, že do roku 2030 dosáhne počet zařízení připojených k IoT 125 miliard, oproti 27 miliardám v roce 2017. K tomuto rychlému přechodu na digitální technologie navíc dochází i v době, kdy polovina světové populace zůstává bez internetového připojení.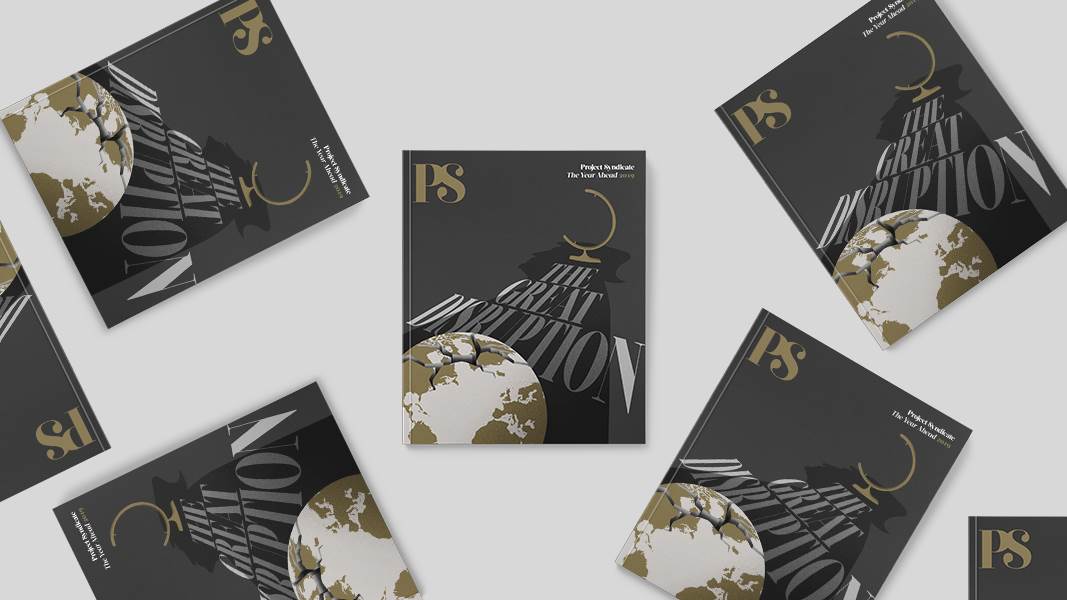 The Year Ahead 2019
Featuring commentaries by Joseph Stiglitz, Sri Mulyani Indrawati, Angus Deaton, Célestin Monga, Jean-Claude Juncker, and other leading thinkers. Now available for pre-order.
Nebudeme-li tuto situaci řešit, pak se zející propast mezi nedostatečně připojenými a hyperdigitalizovanými zeměmi bude dále rozšiřovat, což ještě prohloubí současnou nerovnost. Úroveň digitalizace může ovlivnit i to, zda se státům podaří splnit cíle trvale udržitelného rozvoje vytyčené mezinárodním společenstvím za účelem řešení problémů typu hladu, nemocí a klimatických změn. Proto se domnívám, že musíme dělat více, abychom podpořili chudé země v úsilí začlenit se do digitální ekonomiky.
Jak se tato ekonomika bude vyvíjet, to lze jen těžko předvídat. Už dnes však víme, že o cestě vpřed rozhodnou kroky vlád, dárců a rozvojových partnerů. Jedna aktivita – projekt Going Digital, který v roce 2017 zahájila OECD – pomáhá státům využívat příležitosti a připravovat se na technologickou disrupci. Mezi zájmové oblasti patří konkurenceschopnost, ochrana spotřebitele, inovace a podnikání, pojištění a penze, vzdělávání, státní správa a obchod. Je to celostní přístup, který by specialisté na rozvojovou spolupráci měli napodobit.
Do konce příštího desetiletí se informační a komunikační technologie (ICT) navíc stanou tahounem hospodářského růstu a motorem zvyšování produktivity. V zájmu prosperity si lidé budou muset osvojit nové kvalifikace a znalosti a státy budou nezbytně potřebovat aktualizovanou politiku ochrany internetových spotřebitelů. Malé firmy včetně těch, které vlastní a provozují ženy, budou vůči tomuto měnícímu se podnikatelskému prostředí obzvláště zranitelné.
Bohužel je pouhé 1% všech financí poskytnutých z Aid for Trade – iniciativy členských zemí Světové obchodní organizace, která má pomoci rozvojovým státům zkvalitnit obchodní infrastrukturu – v současnosti vyčleněno na ICT řešení. Rovněž multilaterální rozvojové banky v současné době investují do projektů ICT pouhé 1% ze svých celkových výdajů, přičemž jen asi 4% z těchto omezených investic putují na rozvoj politických přístupů, což je klíčová činnost, pokud mají být digitální ekonomiky dobře regulované.
V mé organizaci Konference OSN o obchodu a rozvoji vytváříme strategie, které pomáhají rozvojovým zemím rozšiřovat svá aktiva a zkvalitňovat digitální kapacity. Jedna iniciativa s názvem eTrade for all si klade za cíl usnadnit rozvojovým zemím získávání finanční a technické pomoci. Od zavedení programu před dvěma lety se podařilo získat téměř 30 globálních partnerů a internetová platforma propojila vlády s organizacemi a dárci za účelem sdílení zdrojů, poznatků a vědomostí.
Rovněž skupina G-20 se v této oblasti angažuje; v srpnu jsem se v Argentině setkal s ministry G-20 a diskutoval jsem s nimi o otázce, co by se dalo udělat pro rozšíření přínosů digitální transformace. Netřeba dodávat, že tato schůzka nemohla přijít ve vhodnější dobu.
Stále však platí, že programy a summity sice mohou nabídnout rozvojovým a nejméně rozvinutým zemím světa platformu, od níž se mohou ve svém úsilí o větší konektivitu odpíchnout, avšak chceme-li digitální propast někdy opravdu zacelit, pak je zapotřebí větší podpora. V situaci, kdy miliardy lidí stále stojí pod první příčkou digitálního žebříku, se cesta vzhůru k prosperitě stává náročnější než kdykoliv dříve.
Z angličtiny přeložil Jiří Kobělka.