El dilema palestino
LONDRES – He estado involucrado en el proceso de paz en Oriente Medio, de una manera u otra, durante 12 años. Rara vez escribo sobre él, porque cualquier cosa que se diga en público suele ofender a alguien, pero la publicación del tan esperado plan de paz estadounidense es una oportunidad para evaluar la situación.
Soy uno de los pocos que aún creen que la creación de un estado palestino es tanto deseable como posible. La mayor parte de los comentaristas recibe la idea con una risita sardónica. Muchos israelíes y palestinos se han dado por vencidos.
Yo no, porque estoy convencido —tal vez irracionalmente— de que la razón siempre triunfa al final. Los israelíes no debieran albergar el deseo de gobernar a los palestinos indefinidamente. Los palestinos necesitan sentirse libres de la ocupación y la dignidad de contar con la categoría de estado. Y un estado binacional es una solución que no resuelve nada. Para lograrlo, haría falta el consentimiento de Israel, que no llegará nunca. Entonces, un estado palestino independiente y soberano sigue siendo la única forma razonable para evitar el conflicto.
Se me ocurren mil cosas que Israel debiera hacer para que aumente la probabilidad de crear un estado palestino, pero la realidad es que un estado palestino solo puede surgir si hay un cambio fundamental en la estrategia palestina.
Para muchos en la comunidad internacional, el solo hecho de plantear la cuestión en esos términos es injusto e insultante para los palestinos. Simpatizan profundamente con la causa palestina y señalan la enorme diferencia entre israelíes y palestinos en términos de riqueza, las atroces condiciones de vida en Gaza, las restricciones que sufren los palestinos en su vida diaria en Cisjordania, y el gobierno de Jerusalén.
Pero los palestinos no necesitan una estrategia de solidaridad, necesitan una estrategia para crear un estado y su rumbo actual no los conducirá a eso. Sus principales partidarios internacionales también han obstaculizado el desarrollo de una estrategia seria, porque alientan a los líderes palestinos a centrarse solo en la justicia histórica de la causa, más que en la realidad del entorno político en que se debe alcanzar esa justicia. Las resoluciones, los gestos de apoyo y las expresiones retóricas de solidaridad que llueven sobre los palestinos son la moneda más barata de la diplomacia internacional. En el mundo real, no se puede comprar casi nada con ellas.
Subscribe now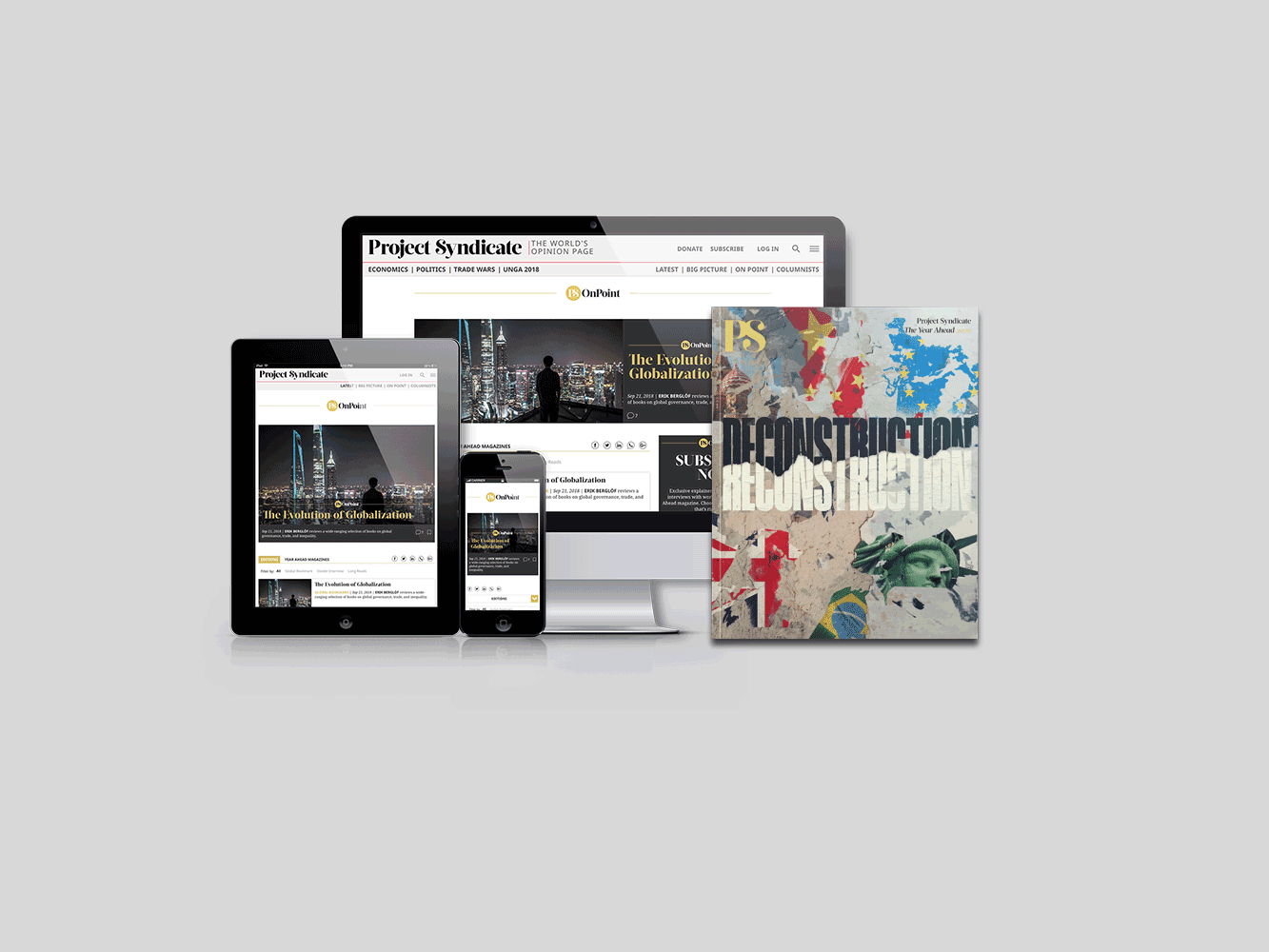 Subscribe now
Subscribe today and get unlimited access to OnPoint, the Big Picture, the PS archive of more than 14,000 commentaries, and our annual magazine, for less than $2 a week.
Para lograr un objetivo político, hay que partir de un análisis en frío sobre la realidad de la situación. Para que dos estados vivan juntos en paz, cuando uno ya existe y es mucho más poderoso que el nuevo estado propuesto, el primero debe sentirse seguro frente a la creación del otro, mientras que el segundo debe contar con el apoyo diplomático y político necesarios. La necesidad de seguridad se torna aún más crítica cuando ambos estados coexistirán en un pequeño territorio, donde las poblaciones no pueden separarse fácilmente.
Examinemos ahora la situación palestina. Dejemos de lado quién es el primer ministro israelí y supongamos que Estados Unidos tiene al presidente más favorable a palestina de la historia. Supongamos, además, que la comunidad internacional continúa fascinada por el proceso de paz y que Oriente Medio está, por lo demás, inactivo. Incluso en este entorno ideal, ¿cómo podría lograrse el éxito en una negociación, dado el caos que impera en la política palestina?
Un estado palestino comprometería a Gaza y Cisjordania. El primero está bajo el control de Hamás, una organización todavía formalmente comprometida con la destrucción de Israel. El segundo está controlado por Fatah, que está profundamente dividido. Hamás y Fatah se oponen ferozmente y sus conversaciones en pos de la reconciliación son un monumento a la insinceridad. Ya van 14 años sin elecciones democráticas, lo que no permite evaluar de manera confiable la autoridad popular del gobierno en Ramala.
Resulta inconcebible que una política tan fragmentada pueda dar lugar a un acuerdo creíble para un estado. Será entonces difícil que un primer ministro israelí lo acepte y que un presidente estadounidense lo imponga. La unidad política palestina sobre una base compatible con la coexistencia pacífica con Israel no es una cuestión secundaria interesante. Es un prerrequisito para el éxito.
Los líderes palestinos se oponen fuertemente al reciente plan estadounidense, en especial a transferir la soberanía del valle del Jordán a Israel y a la negativa a incluir partes significativas de Jerusalén Oriental en el futuro Estado palestino. En los últimos días, el asesor en jefe del presidente Donald Trump, Jared Kushner, se ha desvivido por decir que el plan, de su autoría, está abierto a la negociación. Pero, hasta ahora, los palestinos se han negado a discutir el plan y ni siquiera han aceptado una llamada de Trump.
Esto no puede funcionar. Participen, digan por qué el plan es inaceptable, indiquen qué hay que cambiar, exijan reuniones, propongan, sumérjanse en los detalles.
Son tres los grupos de personas que en la práctica pueden ayudar a lograr la condición de estado: los israelíes, los estadounidenses y los árabes. ¿Cómo es que denunciar a los primeros, alienar a los segundos e irritar a los terceros puede constituir una estrategia viable para el éxito?
Los palestinos, por supuesto, responden que los primeros dos son prejuiciosos y el tercero, indiferente. Pero los palestinos no pueden darse el lujo de tener una silla vacía.
En todo caso, los árabes no son indiferentes, se preocupan por los palestinos y se preocupan apasionadamente por Jerusalén. Pero están exhaustos de quedar en atrapados entre los desafíos de la estabilización regional y la modernización, que requieren una estrecha alianza con Estados Unidos, una relación creciente con Israel y una causa que se pretende que apoyen, pero no que gestionen.
En vez de insistir en que los árabes no tendrán nada que ver con Israel hasta que los palestinos hayan negociado la paz, el enfoque inteligente sería fomentar las buenas relaciones entre árabes e israelíes, comprometer a los árabes en la negociación y luego aprovecharlos para empujar a los israelíes hacia mejores posiciones. La meta debiera ser un marco conjunto árabe-israelí para la región, del cual la resolución de la cuestión palestina sería un componente. Esto daría confianza a Israel en que la paz con los palestinos es parte de una aceptación regional genuina, no la recompensa por concesiones forzadas, sino la consecuencia natural de un nuevo espíritu de amistad.
El plan estadounidense ha sido alabado y condenado según las afiliaciones políticas de cada quien, pero es la única vez en que el gobierno de EE. UU. ha producido un mapa que pone sobre la mesa cuestiones que fueron pasadas por alto durante demasiado tiempo. En este momento, el plan representa lo que la política israelí puede tolerar, incluso si la política palestina no puede hacerlo.
Pero, independientemente del plan que se proponga, los palestinos deben cambiar su estrategia. De lo contrario, se repetirá el patrón de las últimas décadas, en el que cada nueva oferta es peor que la anterior. Los palestinos solo podrán lograr un futuro diferente por mano propia.
Traducción al español por www.Ant-Translation.com