Zakázat burkiny?
MELBOURNE – Moji rodiče přišli do Austrálie jako utečenci, prchající před nacistickou perzekucí, když Hitler anektoval Rakousko. Dostali se do země plné elánu asimilovat přistěhovalce do dominantní anglo-irské kultury. Když se moji rodiče bavili v tramvaji, byli napomenuti: "Tady mluvíme anglicky!"
Asimilace tohoto druhu se z politických přístupů australské vlády už dávno vytratila a nahradila ji z velké části úspěšná forma multikulturalismu, který imigranty povzbuzuje, aby si uchovali své osobité tradice a jazyky. "Burkiny" – plavky zakrývající tělo od temene hlavy po chodidla, ovšem nikoli tvář – jsou jedním z prvků tohoto multikulturalismu. Vymyslela je muslimka ze Sydney, aby muslimským dívkám dbalým pravidel umožnila přidat se ke spolužákům a dalším dětem při plážových aktivitách, které jsou důležitou součástí australského léta.
Pro Australany je těžké pochopit, proč by některá francouzská pobřežní města měla usilovat o zákaz burkin. Bez plavek vyhovujících jejich náboženskému přesvědčení by dbalé rodiny nedovolily svým dívkám jít na pláž. To by etnické a náboženské příkopy nezúžilo, nýbrž prohloubilo.
Zákazy burkin ve Francii (některé už soudně zrušené) přicházejí po jiných francouzských omezeních odívání a ozdob. Studenti ve veřejných školách nemohou nosit nápadné náboženské symboly, což se obvykle vykládá jako zákaz šátků, jež na hlavě nosí islámské ženy, ale i jarmulek (čepiček) židovských chlapců a velkých křížů mezi křesťany. Oděv plně zahalující tvář – burku či nikáb – je zákonem zakázáno nosit kdekoli na veřejnosti.
Francie se často pokládá za zvláštní případ, kvůli své dlouhé historii přísného oddělení církve a státu. Minulý měsíc ale zákaz nošení burky na veřejných místech, jako jsou úřady, školy, univerzity a soudní síně, navrhl německý ministr vnitra Thomas de Maizière, takže otevřel možnost, že se takové zákazy rozšíří mimo Francii. Je to, řekl de Maizière, "otázka integrace" a německá kancléřka Angela Merkelová souhlasila: "Z mého pohledu má plně zahalená žena stěží šanci se integrovat."
Kyvadlo se tedy vychyluje zpět k asimilaci a stěžejní otázkou je, jak daleko by se mělo přehoupnout. Měla by země přijímající přistěhovalce také dovolit, aby si zachovali všechny své kulturní a náboženské praktiky, včetně těch, které jsou v rozporu s hodnotami, jež za zásadní pro svůj způsob života považuje většina obyvatel země?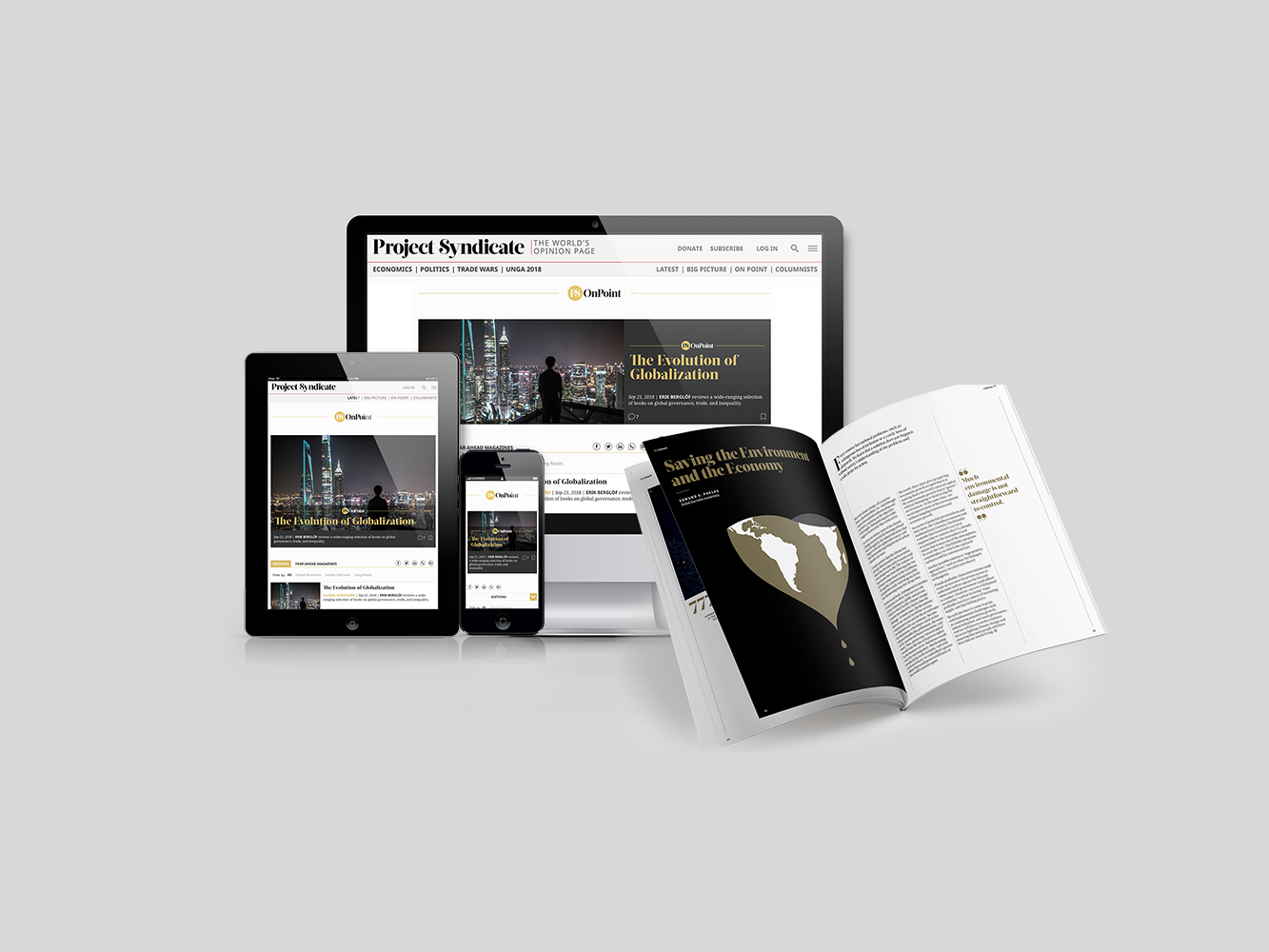 Subscribe now
For a limited time only, get unlimited access to On Point, The Big Picture, and the PS Archive, plus our annual magazine, for less than $2 a week.
Právo na kulturní a náboženskou praxi nemůže být absolutní. Takové právo naráží na své hranice minimálně tam, kde praktiky mohou být újmou ostatním. Děti je například nutné vzdělávat, a pokud stát povoluje domácí vyučování, má právo stanovit soubor standardů pro znalosti a dovednosti, které se musí vyučovat. U extrémních případů, jako jsou různé formy znetvoření ženských genitálií s cílem potlačit sexuální rozkoš, téměř nikdo nepodporuje, aby se přistěhovalcům v nové zemi dovolovalo dodržování jejich tradice.
Ve Francii se argumentovalo tím, že povolením nosit na pláži burkiny se tiše schvaluje útlak žen. Vyžadovat od žen, aby měly zakrytou hlavu, ruce a nohy, když muži nic podobného nemusí, je forma diskriminace. Kde je ale hranice mezi široce, ne-li všeobecně přijímaným požadavkem, aby si ženy zakrývaly ňadra (to také muži nemusí), a větší mírou zakrytí ženského těla, jež vyžadují některá náboženství, včetně islámu?
Lze také pochybovat, zda integraci nejlíp posouží zákaz náboženského oděvu ve veřejných školách. Přinejmenším dokud budou povoleny soukromé náboženské školy, bude pro muslimy a židy dbalé pravidel své víry pravděpodobně důvodem posílat děti do soukromých škol. Pokud skutečně chceme sekulární, integrovanou společnost, je důvodné vyžadovat, aby všechny děti docházely do veřejné školy; tento argument ale ve většině západních společností zapadl.
Má-li být společnost víc než jen shluk oddělených jednotlivců či skupin žijících uvnitř společných územních hranic, můžeme opodstatněně chtít určitou míru integrace, která lidem usnadňuje mísení a spolupráci. Je namístě odmítnout kulturní relativismus – příklad zohavování ženských genitálií je dostatečným důkazem, že ne všechny kulturní praktiky jsou obhajitelné. Společnost má právo přistěhovalcům říct: "Jste tu vítáni a pobízíme vás, abyste si zachovali a propagovali mnohé aspekty své kultury, ale existují určité stěžejní hodnoty, které musíte přijmout."
Těžká věc je určit, co by těmito stěžejními hodnotami mělo být. Minimum je neubližovat ostatním, ale součástí jádra by měla být i rasová a sexuální rovnost. To začne být záludné, když ženy kvůli svému náboženskému přesvědčení samy akceptují omezené příležitosti. Možná jsou obětí represivní ideologie, ale islám není jediné náboženství, které učí, přinejmenším v některých svých podobách, že úloha žen v životě se od úlohy mužů odlišuje.
John Stuart Mill, vynikající liberál devatenáctého století, měl za to, že společnost by měla využívat trestního práva pouze k tomu, aby předcházela újmě působené druhým, ale nemyslel si, že by stát měl být nestranný tváří v tvář různým kulturám. Právě naopak, domníval se, že společnost má k dispozici řadu nástrojů vzdělávání a přesvědčování a měla by jich využívat k vyvracení chybných přesvědčení a povzbuzování lidí k hledání nejlepších podob života.
Mill by argumentoval tím, že pokud přistěhovalcům dáme dost času, aby na ně působily vlivy vzdělávání a blízkosti odlišných způsobů života, budou se rozhodovat správně. Vzhledem k tomu, jak málo důvěry lze mít v jiné možnosti, nadále stojí za to tuto cestu zkoušet.
Z angličtiny přeložil David Daduč