La agudeza de Lagarde es la oportunidad de Europa
LONDRES – Un médico altamente reconocido asume la atención de un paciente con una discapacidad crónica que se está debilitando y que está cada vez más vulnerable. El tratamiento que le vienen aplicando al paciente desde hace tiempo no sólo se está tornando menos efectivo; ahora también está produciendo efectos colaterales nocivos. Existe una mejor estrategia, pero no en el hospital del nuevo médico. Y, en las instalaciones donde sí está disponible, los médicos están demasiado distraídos como para ocuparse del caso.
El nuevo médico es Christine Lagarde, la ex directora gerente tan admirada del Fondo Monetario Internacional que pronto sucederá a Mario Draghi como presidenta del Banco Central Europeo (BCE). Su desafío consistirá en evitar una segunda década perdida de crecimiento bajo y no lo suficientemente inclusivo en la eurozona. Cómo le vaya yendo al paciente bajo sus cuidados –y si es que puede conseguir que gobiernos clave de la eurozona brinden el tratamiento necesario- definirá no sólo su propio legado, sino también el de Draghi.
Hoy prácticamente no existen dudas de que la economía europea está perdiendo impulso. La prognosis excesivamente optimista de antes, de un repunte sostenido del crecimiento, finalmente ha dado lugar a la triste realidad de que los vientos en contra tanto estructurales como cíclicos están aplastando la actividad económica. El pronóstico de crecimiento consensuado previo de alrededor del 2% para 2019 hoy está convergiendo en torno al 1%; podría ser inclusive mucho más bajo.
Lo que todavía falta es una mayor conciencia de que Europa corre el riesgo de sufrir lo que los economistas llaman un "crecimiento de frenado-aceleración". En esas condiciones, el crecimiento puede seguir siendo positivo, pero no alcanzará para responder a las demandas de otras fuerzas: bolsones de endeudamiento excesivo, creciente demanda de servicios sociales, la necesidad de una mejor infraestructura y un enojo popular, una polarización política y una alienación cada vez más profundos.
Es más, las condiciones anteriormente impensables que podían minar la integridad misma de un sistema de mercado de repente se volverán posibles –hasta probables-. No parece probable, por ejemplo, que las tasas de interés negativas en Europa se vayan a revertir en lo inmediato. Peor aún, en lo que ya es una economía estructuralmente deficiente, los europeos todavía tienen que lidiar plenamente con el impacto perjudicial de las tensiones comerciales globales, que han golpeado especialmente duro a las industrias dependientes de las exportaciones de Alemania –la usina de la región.
A pesar de todos estos desenlaces negativos, las autoridades europeas siguen confiando en una sola respuesta: una política monetaria poco convencional que implica tasas de interés negativas y compras de títulos en gran escala (alivio cuantitativo o QE). Sin duda, esta estrategia fue efectiva para contener una crisis de deuda que estaba amenazando tanto a la unión monetaria como a la moneda única a comienzos de esta década. Pero ha demostrado ser cada vez menos efectiva a la hora de promover un crecimiento económico sostenible.
Subscribe now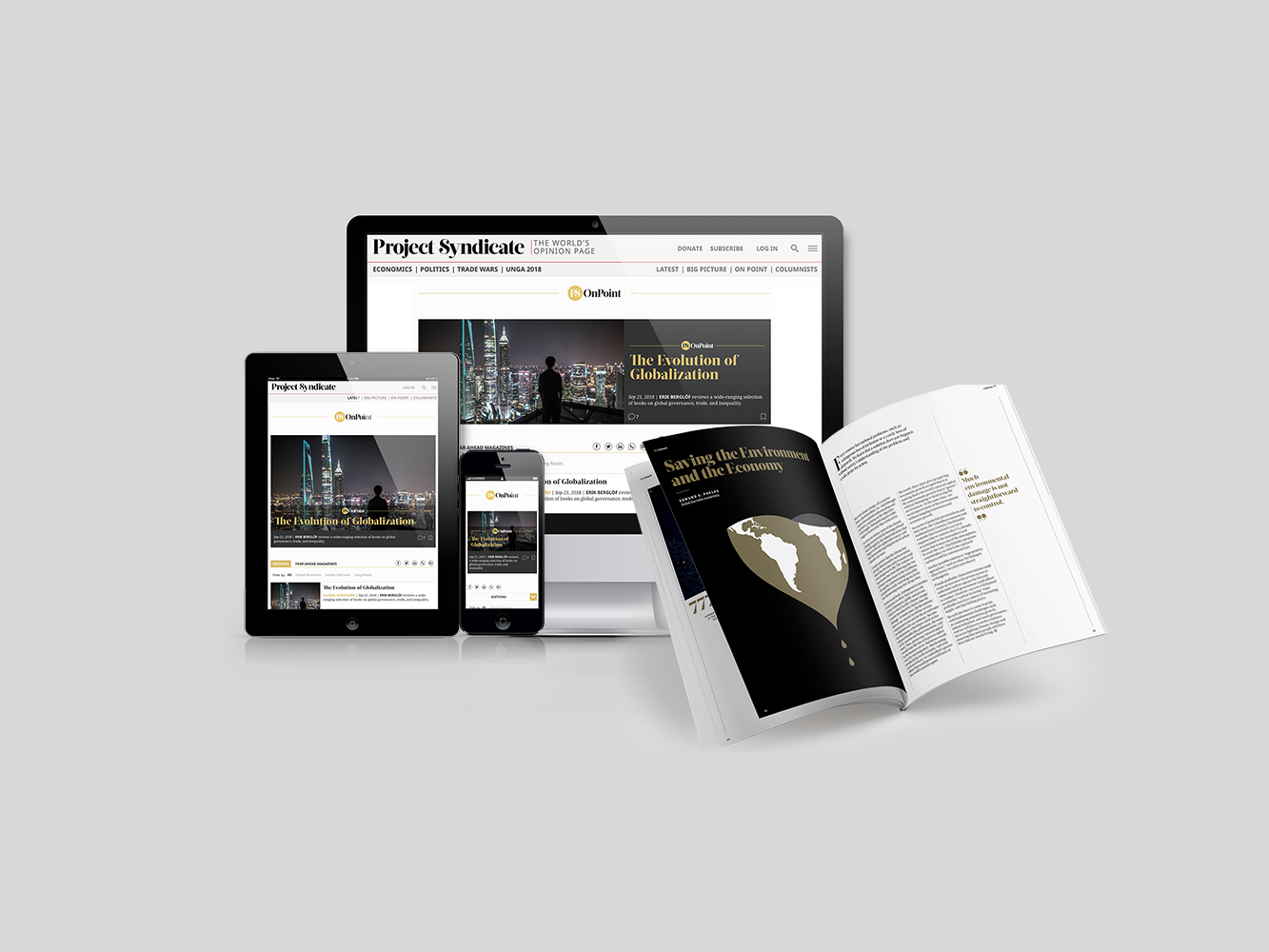 Subscribe now
Subscribe today and get unlimited access to OnPoint, the Big Picture, the PS archive of more than 14,000 commentaries, and our annual magazine, for less than $2 a week.
Los temores sobre la prolongada dependencia del BCE de la misma medicina de siempre han venido aumentando, inclusive al interior de la institución, debido a una creciente conciencia de los efectos perjudiciales de las tasas de interés negativas. Las tasas negativas pueden restringir la provisión de servicios de protección financiera de largo plazo (como los productos de seguros de vida y de retiro) a hogares europeos, minando así la seguridad económica. Alientan una toma de riesgo excesiva que, en el camino, puede conducir a una inestabilidad. Y promueven una asignación ineficiente de recursos en la economía más general.
En la medida que estos riesgos sean reales y crecientes (cosa de la que estoy convencido), al BCE le costará cada vez más seguir aplicando la misma política frente a las quejas y a la presión política en aumento. Pero no puede simplemente quedarse de brazos cruzados, dado el deterioro de la economía europea. Y prácticamente no puede considerar la opción de relajar las políticas poco convencionales de la década pasada, ya que eso aumentaría el riesgo de disrupciones económicas y financieras inmediatas.
El trilema perder-perder-perder del BCE se puede resolver sólo a través de una estrategia pro-crecimiento integral tanto a nivel nacional como regional, que implica medidas con las que los bancos centrales no cuentan. Los países europeos necesitan reformas estructurales más profundas –incluida una modernización de la infraestructura y un reequipamiento y recapacitación laboral-para impulsar la productividad tanto de capital como de mano de obra. Donde fuera posible, deberían intentar aplicar estímulo fiscal y resolver los problemas de sobreendeudamiento persistentes que están sofocando los motores de crecimiento existentes e impidiendo el surgimiento de otros nuevos. Y, a nivel regional, Europa necesita expandir y mejorar su arquitectura de políticas, sobre todo finalizar la unión bancaria y resolver las diferencias de larga data sobre la integración fiscal.
La esperanza ahora es que Lagarde –con su combinación excepcional de habilidades interpersonales, redes profesionales y experiencia en políticas nacionales e internacionales- ponga en marcha el pivote que Europa necesita. El desafío tiene que ver con la voluntad política, no con la ingeniería, y los recientes logros de Lagarde en el FMI –donde puso un foco en las implicancias económicas del sesgo de género y del cambio climático- demuestran que es capaz de introducir los cambios necesarios.
Esto no implica restarle importancia a la escala y a la complejidad de los desafíos que ha enfrentado Draghi. Son reales y se han embebido profundamente en la estructura de la economía política de Europa. Aun así, no son irremontables. Lagarde le aporta a su nuevo cargo un conjunto de conocimientos únicos y apropiados, y está tomando las riendas precisamente en el momento adecuado para que Europa haga los cambios necesarios a fin de evitar una segunda década perdida. Su legado ahora estará íntimamente relacionado con el de Draghi, cuya promesa valiente de 2012 de hacer "lo que sea necesario" para salvar al euro desde entonces se ha visto opacada por la renovada amenaza de recesión e inestabilidad financiera.