Lagarde come opportunità per l'Europa
LONDRA – Un dottore molto stimato prende in cura un paziente con una malattia cronica che sta diventando più debole e più vulnerabile. I continui trattamenti non stanno solamente diventando meno efficaci; ora presentano anche dannosi effetti collaterali. Un approccio migliore ci sarebbe, ma non è disponibile presso l'ospedale del nuovo dottore. E nelle strutture in cui è disponibile, i dottori sono troppo distratti per occuparsene.
Il nuovo dottore è Christine Lagarde, il tanto ammirato direttore generale del Fondo monetario internazionale che presto succederà a Mario Draghi in veste di presidente della Banca centrale europea (Bce). La sua sfida sarà quella di evitare per l'Eurozona un secondo decennio perduto di crescita bassa e insufficientemente inclusiva. Come il paziente passerà alle sue cure – e se riuscirà a convincere i principali governi dell'Eurozona a fornire il trattamento necessario – definirà non solo la sua eredità, ma anche quella di Draghi.
Non vi è dubbio che l'economia europea stia perdendo slancio. La preventiva e super-ottimistica prognosi di rialzo sostenuto della crescita alla fine ha dato vita alla cruda realtà che i venti contrari strutturali e ciclici stanno gravando sull'attività economica. Le precedenti previsioni di crescita di circa 2% per il 2019 stanno ora convergendo all'1%; potrebbero persino scendere ancora più in basso.
Bisogna ancora rendersi conto del fatto che l'Europa rischia di soffrire ciò che gli economisti chiamano "crescita a velocità di stallo". In queste condizioni, la crescita potrebbe rimanere positiva, ma sarà insufficiente per far fronte alle richieste di altre forze: sacche di eccessivo indebitamento, crescente domanda di servizi sociali, necessità di migliori infrastrutture e crescente malcontento popolare, polarizzazione politica e alienazione.
Inoltre, le condizioni precedentemente impensabili che potrebbero compromettere la vera integrità di un sistema di mercato improvvisamente diventano possibili – e persino probabili. Il trend negativo dei tassi di interesse in Europa, ad esempio, probabilmente non sarà invertito in tempi brevi. Peggio ancora, in quella che è già un'economia strutturalmente deteriorata, gli europei devono ora fare i conti con l'impatto negativo delle tensioni commerciali globali, che hanno colpito in modo particolarmente pesante i settori dipendenti dall'export in Germania – motore della regione.
Malgrado tutti questi eventi negativi, le autorità europee continuano ad affidarsi a un solo strumento di risposta: la politica monetaria non convenzionale che prevede tassi di interesse negativi e massicci acquisti di titoli (quantitative easing o QE). Certo, questo approccio è stato efficace nel contenere una crisi del debito che stava minacciando sia l'unione monetaria che la moneta unica all'inizio del decennio. Ma si è rivelato sempre più inefficace nel promuovere la crescita economica.
Subscribe now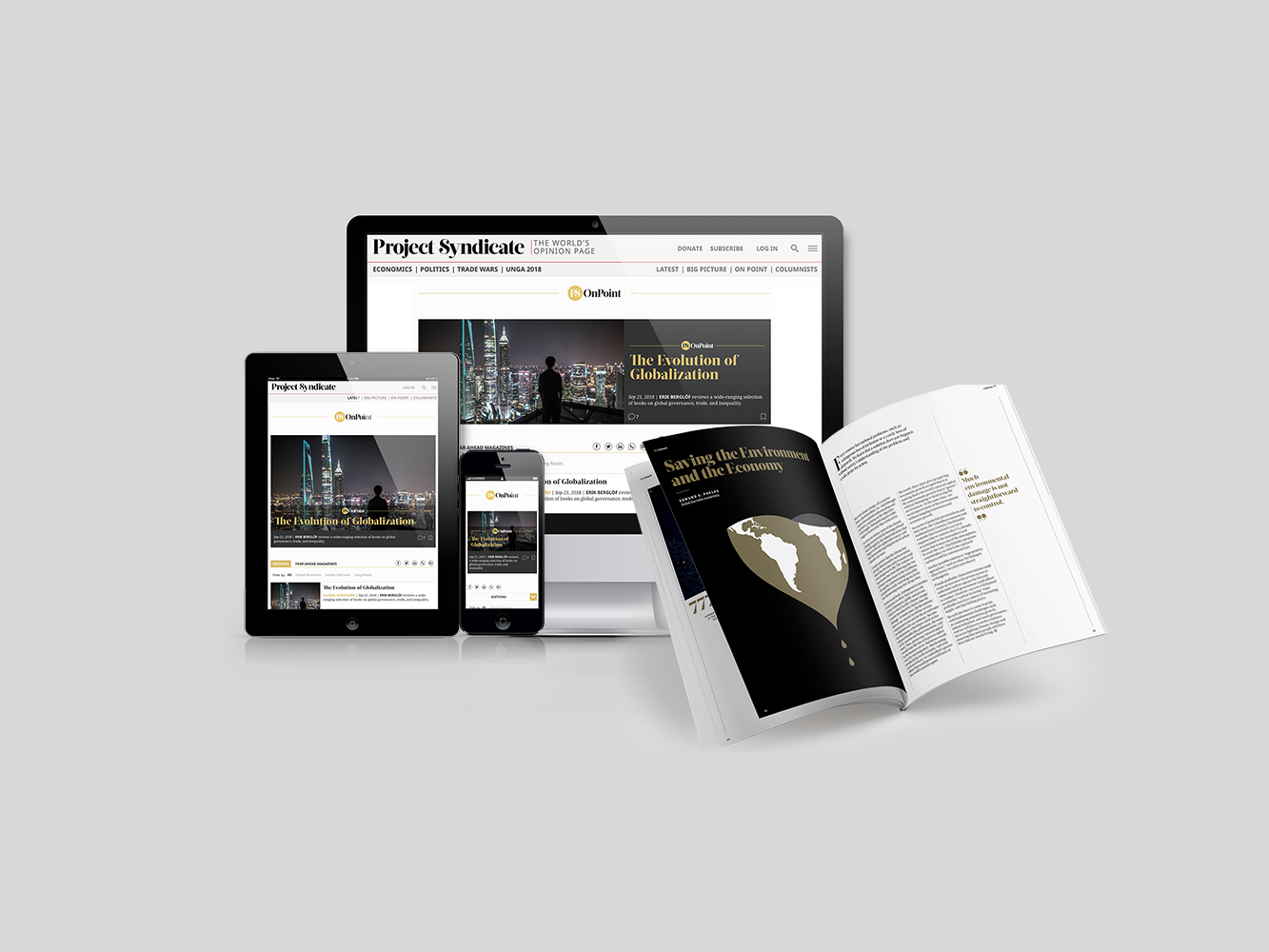 Subscribe now
Subscribe today and get unlimited access to OnPoint, the Big Picture, the PS archive of more than 14,000 commentaries, and our annual magazine, for less than $2 a week.
Le preoccupazioni per la continua dipendenza della Bce alla stessa vecchia medicina sono aumentate, anche all'interno della stessa Bce, a causa di una crescente consapevolezza degli effetti dannosi dei tassi di interesse negativi, che possono tagliare alle famiglie europee la fornitura dei servizi di tutela finanziaria a lungo termine (come i prodotti nel ramo assicurativo vita e previdenziale), così minando la sicurezza economica. Incoraggiano l'eccessiva assunzione dei rischi che possono portare all'instabilità finanziaria a valle. E promuovono un'inefficace allocazione delle risorse su tutta l'economia.
Nella misura in cui questi rischi sono reali e in crescita (come credono che siano), la Bce avrà sempre più difficoltà a perseguire la stessa politica sulla scia del crescente malcontento e della pressione politica. Ma non può neanche restare paralizzata, dato il deterioramento dell'economia europea. Né tantomeno considerare l'opzione di ricorrere nuovamente alle politiche non convenzionali dell'ultimo decennio, perché non farebbe che aumentare il rischio di immediati sconvolgimenti economici e finanziari.
Il trilemma della Bce può essere risolto solo con un approccio completo pro-crescita sia a livello nazionale che regionale, che preveda misure non disponibili per le banche centrali. I paesi europei necessitano di riforme strutturali più profonde – compresa una modernizzazione delle infrastrutture e riqualificazione dei lavoratori – per incentivare la produttività di capitale e lavoro. Ove possibile, dovrebbero perseguire stimoli fiscali e risolvere i persistenti debiti che stanno soffocando gli esistenti propulsori di crescita e impedendo la comparsa di quelli nuovi. E a livello regionale, l'Europa deve espandere e migliorare la propria architettura politica, portando anche a termine l'unione bancaria e risolvendo le persistenti differenze sull'integrazione fiscale.
La speranza ora è che Lagarde – con il suo eccezionale mix di capacità interpersonali, reti professionali ed esperienza politica internazionale – dia all'Europa quello slancio che le serve. La sfida riguarda la volontà politica, non di progettazione, e i recenti successi conseguiti da Lagarde al Fmi – dove ha acceso il riflettore sulle implicazioni economiche dei pregiudizi di genere e del cambiamento climatico – dimostrano quanto lei sia in grado di creare i cambiamenti necessari.
Non si tratta di sminuire la portata e la complessità delle sfide affrontate da Draghi. Sono reali, e sono diventate profondamente incorporate nella struttura dell'economia politica dell'Europa. E poi non sono insormontabili. Lagarde aggiungerà al nuovo ruolo un mix di competenze ideali e prenderà il timone nel momento esatto in cui l'Europa dovrà compiere i cambiamenti necessari per evitare un secondo decennio perduto. La sua eredità sarà legata a quella di Draghi, la cui promessa coraggiosa nel 2012 di fare "qualunque cosa serva" per salvare l'euro è stata da allora eclissata dalla rinnovata minaccia di recessione e instabilità finanziaria.

Traduzione di Simona Polverino