Que change la mort de Soleimani ?
TEL-AVIV – Nous ne vivons plus au temps où l'on déclarait officiellement les guerres. La frappe de drone américain qui a tué Ghassem Soleimani, charismatique commandant de la force Al-Qods des gardiens de la révolution iraniens, n'est qu'un épisode particulièrement marquant d'une guerre qui dure depuis de longues années, se déroulant sur de nombreux fronts, entre les États-Unis et leurs alliés, d'une part, et l'Iran et les nombreuses milices qui agissent pour son compte, d'autre part.
Au cours de cette guerre non déclarée, les parties ont utilisé des techniques qui vont des assassinats ciblés et des cyberattaques aux sanctions économiques et à la destruction d'infrastructures. En février 2008, une opération conjointe israélo-américaine tuait Imad Moughnieh, chef des opérations armées et des services de renseignement du Hezbollah et numéro deux de ce puissant relais militaire de l'Iran au Liban (Soleimani se tenait alors aux côtés de Moughnieh). Israël est soupçonné d'avoir assassiné plus tard quatre scientifiques iraniens spécialistes du nucléaire, puis lancé contre les installations nucléaires iraniennes un virus informatique (selon toute vraisemblance lors d'une opération coordonnée avec les États-Unis).
L'Iran, pour sa part, a pendant longtemps considéré les communautés juives à l'étranger comme des cibles légitimes. En 1994, un commando soutenu par l'Iran faisait exploser une bombe à Buenos Aires devant les locaux d'une organisation juive, tuait 85 personnes et blessait des centaines d'autres victimes. Et l'on pense que Soleimani lui-même aurait organisé l'attentat suicide de 2012 dans un bus transportant des touristes israéliens à Bourgas, en Bulgarie.
Asphyxié par les sanctions américaines consécutives au retrait, en mai 2018, de l'administration Trump du traité sur le nucléaire iranien signé en 2015, l'Iran a engagé une guerre d'usure contre les intérêts pétroliers occidentaux, frappant notamment, comme on a de bonnes raisons de le croire, des installations pétrolières saoudiennes en septembre dernier et s'emparant de pétroliers en haute mer. Mais surtout, l'Iran a mis sur pied un arc de forces militaires à sa disposition, s'étendant du Liban à l'Irak en passant par la Syrie, allant, au sud, jusqu'au Yémen.
Soleimani fut le cerveau de cette stratégie. Sous sa direction, l'Iran aida le Hezbollah à renforcer ses capacités en missiles, mena une intervention décisive de soutien à Bachar Al-Assad, soutint les rebelles houthistes entrés en guerre contre les forces menées par les Saoudiens au Yémen, et contribua à la résurgence des milices chiites en Irak. Selon Gadi Eizenkot, qui a quitté l'année dernière ses fonctions de chef d'état-major des forces de défense israéliennes, Soleimani projetait de rassembler, le long de la frontière syrienne avec Israël, une force à la solde de l'Iran de 100 000 combattants.
En raison des réticences du président des États-Unis Donald Trump à s'impliquer dans les conflits du Moyen-Orient, les forces américaines ne se sont guère efforcées de mettre en échec l'ambitieuse stratégie régionale de l'Iran. La tâche en fut laissée à Israël, qui lance depuis des mois des frappes aériennes contre des cibles iraniennes en Syrie et en Irak. Au point que le successeur d'Eizenkot, Aviv Kochavi, a publiquement averti du risque que les mesures d'autodéfense prises par Israël puissent déboucher sur une guerre ouverte.
Subscribe now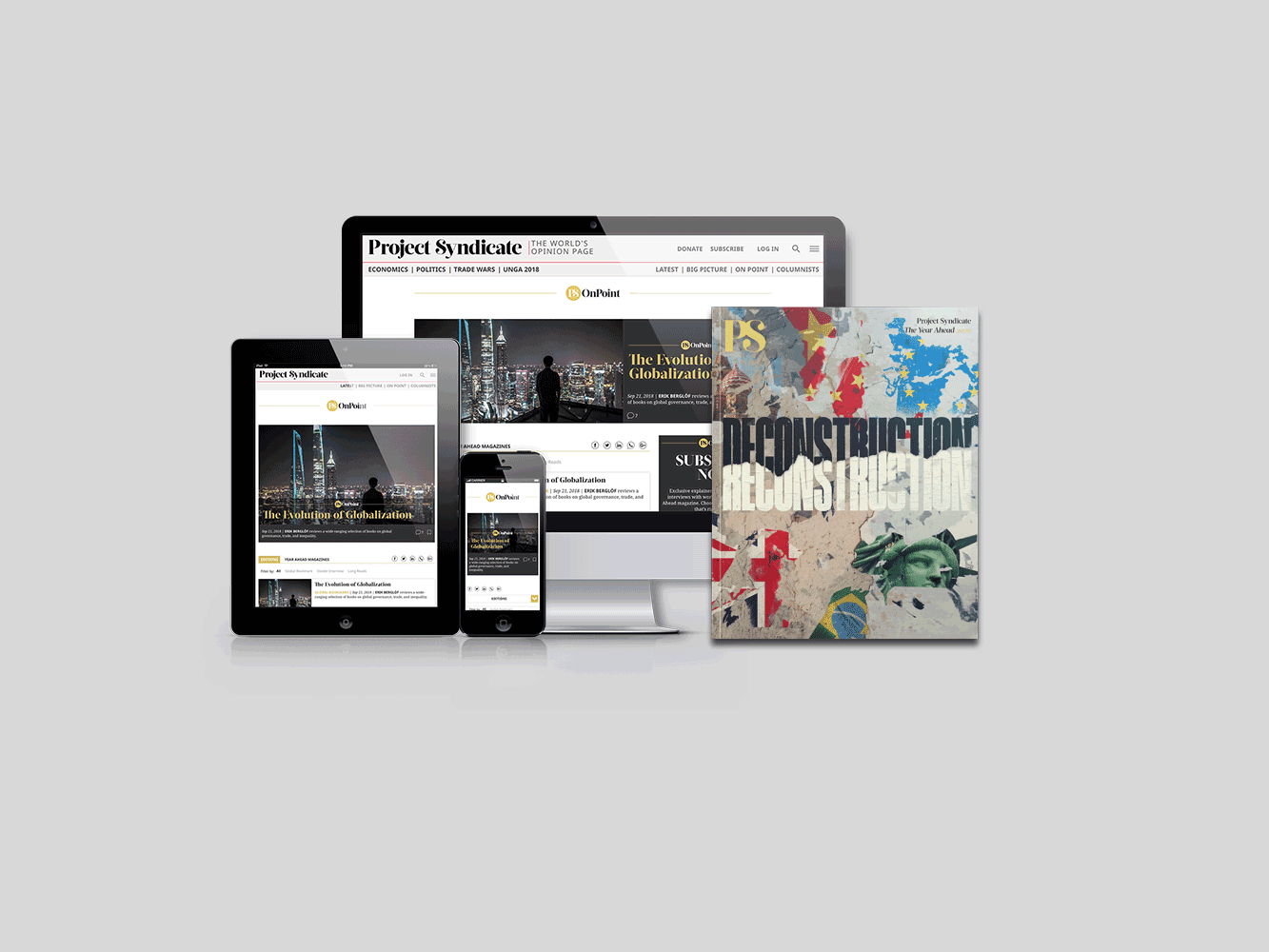 Subscribe now
Subscribe today and get unlimited access to OnPoint, the Big Picture, the PS archive of more than 14,000 commentaries, and our annual magazine, for less than $2 a week.
Trump a refusé l'emploi de moyens militaires après que les Iraniens ont abattu un drone américain en juin 2019. Mais il semble considérer les choses autrement depuis la mort d'un citoyen des États-Unis lors d'un attentat commis par le Hezbollah sur une base militaire irakienne à Kirkouk, au mois de décembre dernier. Les États-Unis ont d'abord réagi en attaquant les milices chiites en Irak et en Syrie, à quoi Soleimani a répondu en fomentant une émeute « spontanée », qui a pénétré dans l'enceinte de l'ambassade américaine à Baghdad. À la lumière de ces événements, les États-Unis ont conçu la frappe qui a tué Soleimani et son collaborateur Abou Mahdi Al-Mohandes, l'un des chefs du Hezbollah, afin de prévenir de futurs attentats iraniens sur des cibles américaines.
Où cela nous mène-t-il ? D'un certain point de vue, la mort de Soleimani change peu de choses. L'organisation État islamique ne s'est pas débandée après la mort de son fondateur, Abou Bakr Al-Baghdadi. De même, le Hezbollah n'a fait que se renforcer et n'est devenu que plus menaçant depuis que la CIA et le Mossad ont assassiné Moughnieh en 2008, tout comme le Hamas, depuis qu'Israël a tué l'un de ses fondateurs, Ahmed Yassine, en 2004.
D'un autre point de vue, les États-Unis ont infligé un coup sévère à l'Iran, à un endroit particulièrement vulnérable et douloureux. Incarnation de la stratégie régionale du régime, Soleimani revêtait une importance symbolique que seule surpassait celle du guide suprême, Ali Khamenei. Il était, selon les propres termes de Khamenei, un « martyr vivant de la révolution ». Il était préparé, depuis longtemps, à de hautes charges politiques, et ne pourra pas être facilement remplacé.
Il reste que ni les États-Unis ni l'Iran ne souhaitent une guerre ouverte. Certes, l'Iran s'est engagé à des représailles, ne serait-ce que pour maintenir le moral de ses troupes et des milices qu'il arme. Mais sa réaction devra être soigneusement calibrée pour éviter de provoquer une escalade incontrôlée. Faute de quoi, le régime risque d'entrer dans le jeu de Benyamin Nétanyahou, qui n'a nullement renoncé à entraîner les États-Unis dans une guerre au nom de la défense d'Israël. Une réaction disproportionnée pourrait aussi conduire les Iraniens à se voir chassés de Syrie, ce qui ne serait guère la meilleure façon de sauvegarder le legs régional laissé par Soleimani.
Certes, les radicaux et les partisans d'une ligne dure ne manquent pas à Téhéran. Mais ils ne sont pas nécessairement irrationnels. Jusqu'à présent, l'option choisie par l'Iran face au défi posé par Trump consiste essentiellement à maintenir le conflit dans un état contrôlé d'ébullition, en attendant les élections présidentielles américaines de novembre, dans l'espoir qu'un démocrate retournera à la Maison-Blanche et rétablira l'accord sur le nucléaire.
Quant à Trump – et malgré les mises en garde de son secrétaire à la Défense, Mark Esper, qui affirme que « le jeu a changé » –, un assassinat ciblé ne semble pas représenter pour lui une véritable rupture avec son aversion maintes fois proclamée pour les engagements militaires. Il semble au contraire que la situation lui convienne parfaitement, car elle lui permet de se vanter auprès de sa base d'avoir du courage et de savoir prendre une décision. En vraie star de la téléréalité, Trump sait que l'assassinat d'une cible aussi importante lui vaudra un impact plus grand dans les médias que ne lui aurait valu un raid aérien sur une base militaire dont toutes les victimes auraient été anonymes, sans parler d'une opération qui eût mis en danger les forces américaines.
Traduit de l'anglais par François Boisivon
Shlomo Ben-Ami, ancien ministre israélien des Affaires étrangères, est vice-président du Centre international de Tolède pour la paix. Il est l'auteur deScars of War, Wounds of Peace: The Israeli-Arab Tragedy