Was ändert sich durch Soleimanis Tod?
TEL AVIV – In der Zeit, in der wir leben, werden Kriege nicht mehr offiziell erklärt. In dem langjährigen, an vielen Fronten stattfindenden Krieg der USA und ihrer Verbündeten gegen den Iran und seine vielen Stellvertreter ist der US-Drohnenanschlag, der Qassem Soleimani, den charismatischen Kommandeur der iranischen Al-Quds-Brigaden, getötet hat, nur eins von vielen wichtigen Ereignissen.
Im Laufe dieses unerklärten Kriegs haben die Gegner Taktiken angewendet, die von gezielten Tötungen und Cyber-Angriffen bis hin zu wirtschaftlichen Sanktionen und der Zerstörung von Infrastruktur reichen. So wurde im Februar 2008 bei einer gemeinsamen israelisch-amerikanischen Operation Imad Mughniyeh getötet, der Stabschef und Rangzweite der Hisbollah, des gefürchteten iranischen Arms im Libanon. (Soleimani stand bei diesem Anschlag sogar neben Mughniyeh.) Und später ermordete Israel angeblich vier iranische Nuklearwissenschaftler und griff danach (wahrscheinlich zusammen mit den USA) die iranischen Atomanlagen mit einem bösartigen Computervirus an.
Der Iran wiederum hat es seit langem auf jüdische Gemeinden im Ausland abgesehen: 1994 bombardierte ein vom ihm unterstütztes Kommando ein jüdisches Gemeindezentrum in Buenos Aires, wobei 85 Menschen starben und Hunderte verletzt wurden. Und Soleimani selbst soll 2012 den Selbstmordanschlag auf einen Reisebus mit israelischen Touristen im bulgarischen Burgas organisiert haben.
Unter dem Druck der US-Sanktionen nach Trumps Rückzug aus dem Atomabkommen im Mai 2018 führt der Iran einen Zermürbungskrieg gegen die westlichen Ölinteressen. Angeblich ist er für den Schlag gegen die saudischen Ölanlagen im letzten September und die Angriffe gegen Öltanker auf hoher See verantwortlich. Am wichtigsten aber ist, dass der Iran vom Libanon über Syrien und den Irak bis hinunter in den Jemen eine Armee von Stellvertretertruppen aufgebaut hat.
Soleimani war der Drahtzieher hinter dieser Strategie. Unter seiner Führung half der Iran der Hisbollah beim Aufbau ihres Raketenarsenals und führte entscheidende Schritte zur Unterstützung des syrischen Präsidenten Bashar al-Assad durch. Er förderte die Huthi-Rebellen, die gegen die saudisch geführten Truppen im Jemen kämpfen, und unterstützte die aufständischen schiitischen Milizen im Irak. Laut Gadi Eizenkot, der im letzten Jahr seine Amtszeit als Chef der israelischen Verteidigungskräfte beendete, plante Soleimani, entlang der syrischen Grenze zu Israel eine Stellvertretertruppe von 100.000 Kämpfern aufzubauen.
Da US Präsident Donald Trumps ausdrücklich zögerte, im Nahen Osten weitere Kriege zu führen, haben die USA die große regionale Strategie des Iran kaum behindert. Diese Aufgabe wurde Israel überlassen, das über Monate hinweg Luftangriffe gegen iranische Ziele in Syrien und im Irak geflogen hat. Tatsächlich hat Aviv Kochavi, Eizenkots Nachfolger, öffentlich gewarnt, Israels ständige Selbstverteidigungsmaßnahmen könnten zu einem ausgewachsenen Krieg führen.
Subscribe now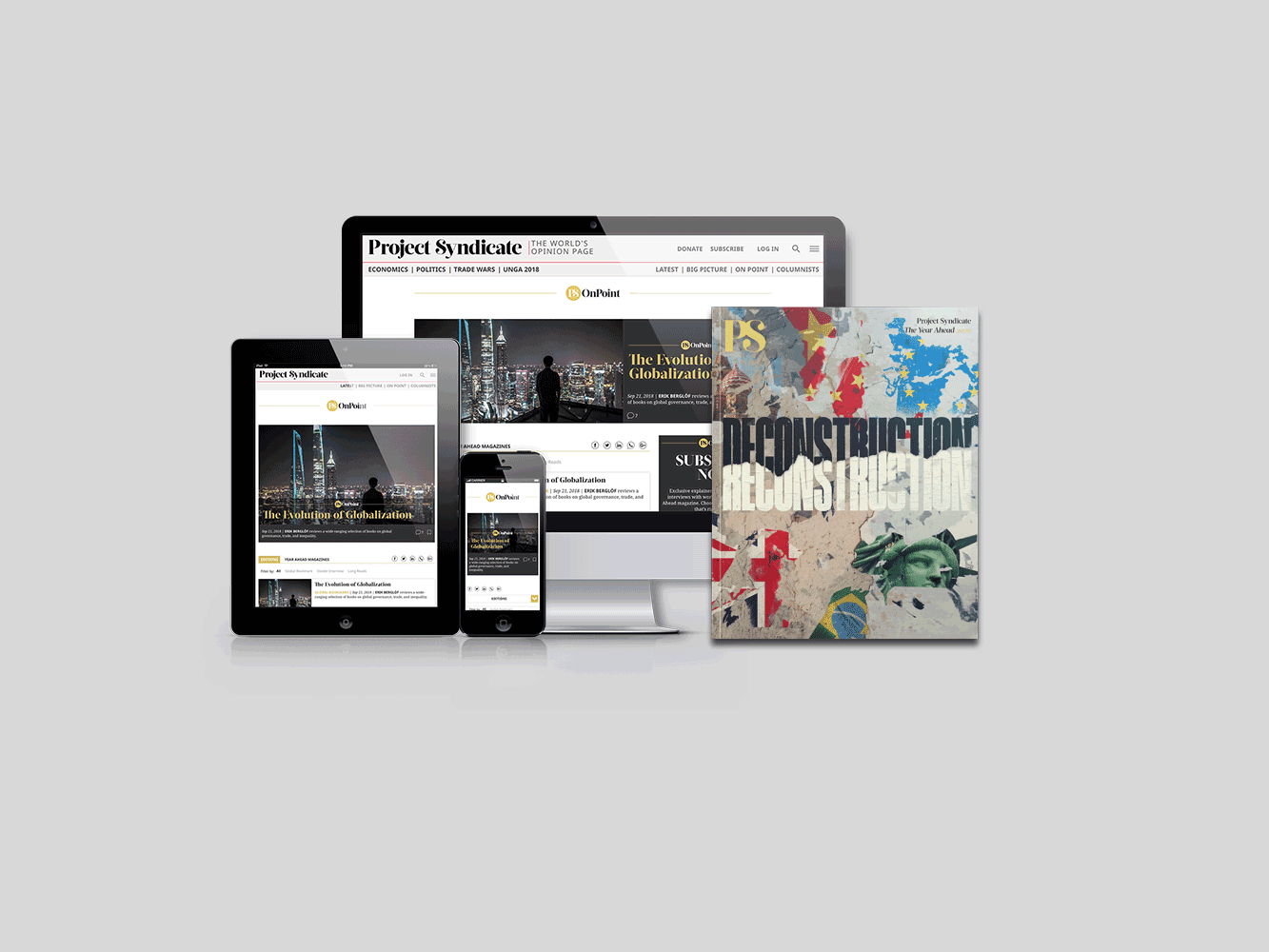 Subscribe now
Subscribe today and get unlimited access to OnPoint, the Big Picture, the PS archive of more than 14,000 commentaries, and our annual magazine, for less than $2 a week.
Nachdem der Iran im Juni 2019 eine unbemannte US-Drohne abgeschossen hatte, weigerte sich Trump, entsprechend zu antworten. Aber als bei einem Angriff der iranisch unterstützten Miliz Kataib Hisbollah auf eine irakische Militärbasis in Kirkuk im Dezember ein amerikanischer Bürger starb, scheint er seine Position geändert zu haben. Zunächst reagierten die USA mit Angriffen auf schiitische Milizen im Irak und in Syrien, auf die Soleimani mit einen "spontanen" Mob antwortete, der in das US-Botschaftsgelände in Bagdad eindrang. Angesichts dieser Ereignisse haben die USA den tödlichen Schlag gegen Soleimani und seinen Vertrauten Abu Mahdi al-Muhandis, einen Anführer der Kataib Hisbollah, als präventiven Angriff bezeichnet – zu dem Zweck, weitere iranische Angriffe gegen US-Ziele zu verhindern.
Wo also stehen wir nun? Einerseits ist Soleimanis Tod wohl kaum ein Wendepunkt. Der Islamische Staat hat sich nach dem Tod seines Gründers Abu Bakr al-Bagdadi nicht aufgelöst. Auch die Hisbollah ist nach der Ermordung von Mughniyeh im Jahr 2008 durch die CIA und den Mossad nur noch stärker und bedrohlicher geworden – ebenso wie die Hamas, als Israel 2004 mit Ahmed Yassin einen ihrer Gründer tötete.
Andererseits haben die USA dem Iran einen empfindlichen Schlag in den Bauch versetzt. Soleimani verkörperte die regionale Strategie des Regimes wie kaum ein anderer, und in seiner symbolischen Bedeutung für die Islamische Republik wird er wohl nur vom Obersten Religionsführer Ali Khamenei übertroffen. Er war in Khameneis Worten ein "lebender Märtyrer der Revolution". Und da er seit langem für höhere politische Ämter vorgesehen ist, kann er auch nicht leicht ersetzt werden.
Allerdings sind weder die USA noch der Iran an einem offenen Krieg interessiert. Sicherlich wird der Iran zurückschlagen – wenn auch nur, um die Moral seiner Helfer und Stellvertreter aufrecht zu erhalten. Aber seine Reaktion dürfte sorgfältig abgestimmt werden, um keine unkontrollierte Eskalation zu provozieren. Andernfalls spielt das Regime dem israelischen Ministerpräsidenten Benjamin Netanjahu in die Hände, der immer darauf aus ist, die USA in einen Krieg für Israel zu ziehen. Reagiert der Iran übertrieben, könnte dies auch zu seiner Vertreibung aus Syrien führen – sicherlich nicht die beste Art, Soleimanis regionales Erbe zu schützen.
Ja, in Teheran sitzen viele Hardliner und Radikale. Aber sie sind nicht unbedingt irrational. Irans momentaner Ansatz gegenüber der Trumpschen Provokation besteht in erster Linie darin, den Konflikt bis zu den US-Präsidentschaftswahlen im November auf kleiner Flamme zu halten – in der Hoffnung, die Demokraten könnten ins Weiße Haus zurückkehren und das Nuklearabkommen wiederbeleben.
Was Trump betrifft, scheint die gezielte Tötung – trotz der Warnung von US-Verteidigungsminister Mark Esper, das Spiel habe "sich verändert" – nicht zu bedeuten, dass sich seine häufig geäußerte Abneigung gegen militärische Auseinandersetzungen gewandelt hat. Im Gegenteil: Sie scheint seinen Präferenzen genau zu entsprechen, da er damit bei seiner Wählerbasis mit seinem Mut und seiner Entscheidungskraft Eindruck schinden kann. Als Reality-TV-Star weiß Trump, dass die Tötung eines extrem prominenten Ziels in den Medien viel besser ankommt als etwa ein Luftangriff auf eine Militärbasis mit anonymen Opfern – ganz zu schweigen von einer Operation, die die US-Streitkräfte gefährdet.
Aus dem Englischen von Harald Eckhoff