¿Qué cambia con la muerte de Suleimani?
TEL AVIV – Ya no vivimos en una era en la que las guerras se declaren oficialmente. El ataque estadounidense que provocó la muerte de Qassem Suleimani, el carismático comandante de la Fuerza Quds iraní, es sólo un hito en una guerra que Estados Unidos y sus aliados libran en varios frentes y hace varios años con Irán y sus numerosos representantes en la región.
En el transcurso de esta guerra no declarada, las partes han usado tácticas que van del asesinato selectivo y el ciberataque a las sanciones económicas y la destrucción de infraestructuras. En febrero de 2008, una operación conjunta de Israel y Estados Unidos mató a Imad Mughniyeh, jefe militar y segundo en línea de comando de Hezbollah, el temible representante de Irán en el Líbano. (De hecho, Suleimani estaba al lado de Mughniyeh en aquel momento.) Más tarde, se dice que Israel asesinó a cuatro científicos nucleares iraníes, y luego atacó instalaciones nucleares de Irán con un virus informático (lo más probable es que haya sido en una operación conjunta con Estados Unidos).
Por su parte, Irán siempre consideró a las comunidades judías en el exterior blancos legítimos. En 1994, un escuadrón con respaldo iraní detonó un coche bomba en un centro comunitario judío en Buenos Aires, con un saldo de 85 muertos y cientos de heridos. Y se cree que Suleimani organizó el atentado suicida de 2012 contra un bus de pasajeros que llevaba a turistas israelíes en Burgas (Bulgaria).
Paralizado por las sanciones estadounidenses después de que la administración Trump se retiró del acuerdo nuclear de 2015 en mayo de 2018, Irán viene librando una guerra de desgaste contra intereses petroleros occidentales, que incluye los ataques del pasado septiembre a instalaciones petroleras sauditas que se le atribuyen y la captura de buques cisterna en altamar. Pero sobre todo, ha estado creando una media luna de milicias aliadas que se extiende desde el Líbano a través de Siria e Irak hasta Yemen.
Suleimani era el cerebro de esta estrategia. Bajo su liderazgo, Irán ayudó a Hezbollah a reforzar sus capacidades misilísticas, ejecutó una intervención decisiva para sostener al presidente sirio Bashar al-Assad, apoyó a los rebeldes hutíes que libraban una guerra contra fuerzas lideradas por Arabia Saudita en Yemen y respaldó a una oleada de milicias shiitas insurgentes en Irak. Según Gadi Eizenkot, que el año pasado terminó su período como jefe del estado mayor de las Fuerzas de Defensa de Israel, Suleimani tenía planes de crear una milicia aliada de 100 000 combatientes a lo largo de la frontera entre Siria e Israel.
La renuencia manifiesta del presidente estadounidense Donald Trump a seguir librando guerras en Medio Oriente minimizó la participación de Estados Unidos en intentos de frustrar la gran estrategia regional de Irán. Esa tarea quedó en manos de Israel, que lleva meses lanzando ataques aéreos contra blancos iraníes en Siria e Irak. De hecho, el sucesor de Eizenkot, Aviv Kochavi, advirtió públicamente que las medidas de defensa actuales de Israel pueden terminar en una guerra declarada.
Subscribe now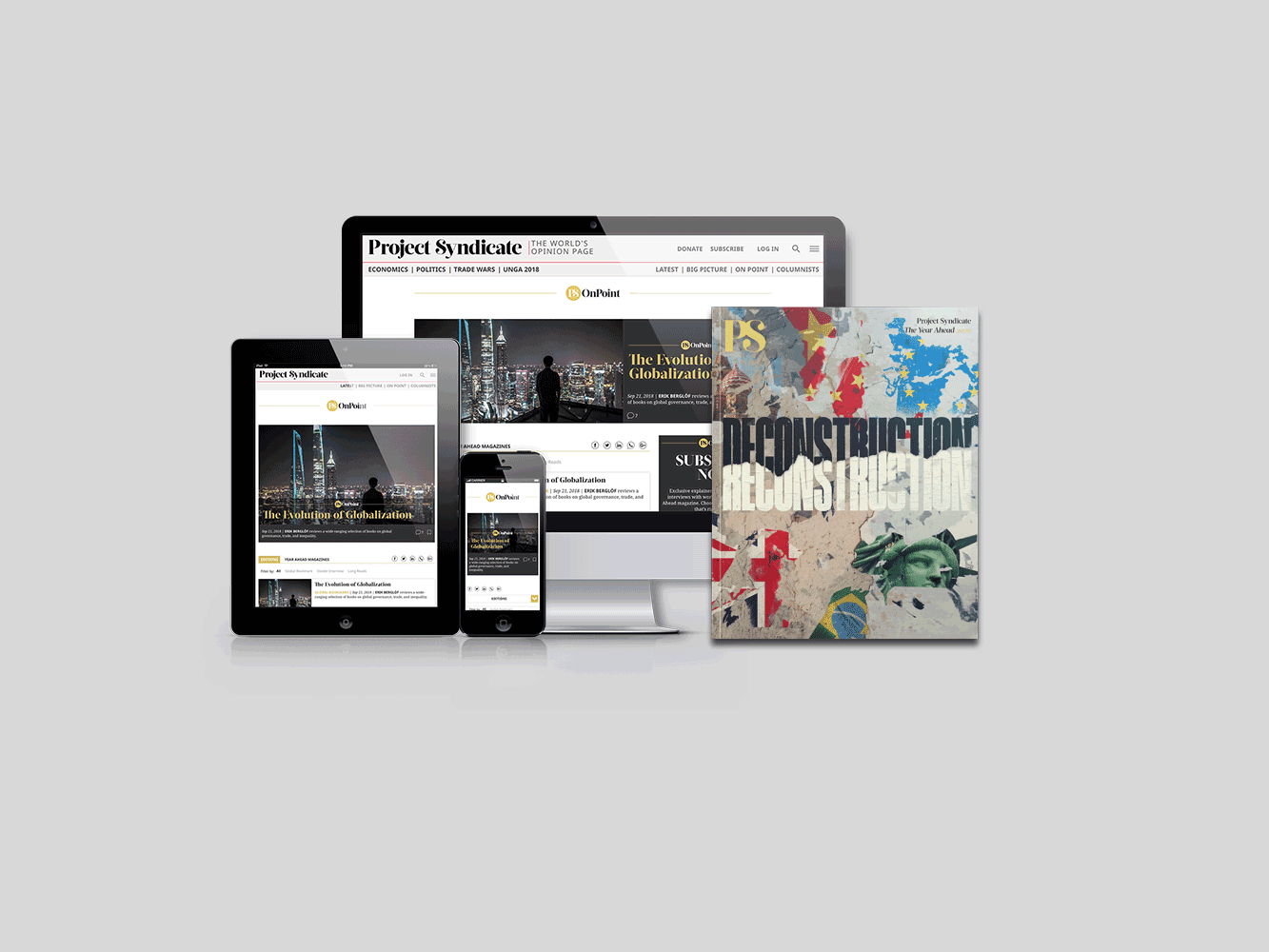 Subscribe now
Subscribe today and get unlimited access to OnPoint, the Big Picture, the PS archive of more than 14,000 commentaries, and our annual magazine, for less than $2 a week.
Cuando en junio de 2019 Irán derribó un dron estadounidense, Trump se negó a responder en especie. Pero parece que cambió de postura después de la muerte de un ciudadano estadounidense en un ataque de la milicia Kataib Hezbollah con respaldo iraní contra una base militar iraquí en Kirkuk ocurrido en diciembre. La primera reacción de Estados Unidos fue atacar a milicias shiitas en Irak y Siria, a lo que Suleimani respondió alentando a una turba "espontánea" a invadir la embajada estadounidense en Bagdad. A la luz de estos hechos, Estados Unidos presentó el ataque en el que murieron Suleimani y su colaborador, Abu Mahdi al-Muhandis (alto líder de Kataib Hezbollah) como una acción preventiva con el objetivo de evitar futuros ataques iraníes contra blancos estadounidenses.
¿A dónde nos lleva esto? Por un lado, la muerte de Suleimani no cambia nada. Estado Islámico no se desbandó tras la muerte de su fundador, Abu Bakr al-Baghdadi. Asimismo, Hezbollah se volvió más fuerte y amenazante después de que la CIA y el Mossad asesinaron a Mughniyeh en 2008, y lo mismo Hamas cuando Israel mató a uno de sus fundadores, Ahmed Yassin, en 2004.
Por otro lado, Estados Unidos golpeó a Irán donde más le duele. Como encarnación de la estrategia regional del régimen, es probable que Suleimani tuviera una importancia simbólica para la República Islámica sólo superada por la del líder supremo Ali Khamenei. En palabras de Khamenei, era un "mártir viviente de la revolución". Después de prepararlo por mucho tiempo para un puesto político más alto, no será fácil reemplazarlo.
Sin embargo, ni Estados Unidos ni Irán están interesados en una guerra total. Claro que Irán tiene que tomar represalias, aunque sea para mantener la moral de sus acólitos y aliados. Pero tendrá que medir cuidadosamente su reacción para no provocar una escalada descontrolada. De lo contrario, el régimen le estará haciendo un favor al primer ministro israelí Binyamin Netanyahu, siempre ansioso de arrastrar a Estados Unidos a una guerra en nombre de Israel. Además, una reacción desproporcionada puede terminar expulsando a Irán de Siria, que no es seguramente el mejor modo de proteger el legado regional de Suleimani.
Es verdad que en Teherán abundan figuras radicales e intransigentes. Pero no son necesariamente irracionales. La estrategia actual de Irán ante el desafío planteado por Trump es básicamente mantener el conflicto a fuego lento hasta la elección presidencial estadounidense de noviembre, con la esperanza de que los demócratas vuelvan a la Casa Blanca y reactiven el pacto nuclear.
En cuanto a Trump (y aunque el secretario de defensa de los Estados Unidos, Mark Esper, haya dicho que "hubo un cambio de juego"), no parece que un asesinato selectivo sea una desviación respecto de la aversión que tantas veces dijo tener a los conflictos militares. Por el contrario, parece a la medida de sus preferencias, porque le permite alardear de coraje y capacidad de decisión ante su base de simpatizantes. Como estrella de reality, Trump sabe que matar a una figura destacada tendrá mucho más impacto mediático que un ataque aéreo sobre una base militar donde todas las víctimas serían anónimas (y ni hablar de una operación que ponga en riesgo a las fuerzas estadounidenses).
Traducción: Esteban Flamini