Ist der Stakeholder-Kapitalismus wirklich wieder da?
NEW YORK – Seit vier Jahrzehnten besagt die vorherrschende Doktrin in den USA, dass Aktiengesellschaften den Shareholder-Value – d. h. Gewinne und Aktienkurse – hier und jetzt komme was wolle maximieren sollten, egal welche Folgen das für Arbeitnehmer, Kunden, Lieferanten und Gemeinwesen hat. Daher hat die Erklärung zugunsten eines Stakeholder-Kapitalismus, die in diesem Monat von praktisch allen Mitgliedern des US Business Roundtable unterzeichnet wurde, ziemliche Aufregung verursacht. Schließlich sagen hier die CEOs der mächtigsten Konzerne Amerikas den Amerikanern und der Welt, dass es im Geschäftsleben um mehr geht als Profit. Das ist eine ziemliche Kehrtwende. Oder vielleicht doch nicht?
Der Ideologe der freien Marktwirtschaft und mit dem Nobelpreis ausgezeichnete Ökonom Milton Friedman war nicht nur als Verbreiter der Doktrin vom Primat der Aktionäre einflussreich, sondern auch in Bezug auf deren Kodifizierung innerhalb der US-Gesetzgebung. Er ging so weit, zu behaupten: "Die Unternehmen haben eine und nur eine gesellschaftliche Verantwortung: den Einsatz ihrer Ressourcen und die Geschäftstätigkeit mit dem Ziel der Gewinnsteigerung."
Die Ironie dabei war, dass Sandy Grossman und ich Ende der 1970er Jahre, kurz nachdem Friedman diese Ideen verbreitete und etwa zur selben Zeit, als sie populär wurden und dann – so als beruhten sie auf solider wirtschaftlicher Theorie – in den Gesetzen zur Unternehmensführung ihren Niederschlag fanden, in einer Reihe von wissenschaftlichen Aufsätzen zeigten, dass der Shareholder-Kapitalismus die gesellschaftliche Wohlfahrt eben nicht maximiert.
Dies ist offensichtlich dort der Fall, wo bedeutende externe Effekte wie der Klimawandel vorliegen oder wo Unternehmen die Atemluft oder das Trinkwasser vergiften. Und es ist offensichtlich dort der Fall, wo sie aggressiv ungesunde Produkte wie zur Fettleibigkeit bei Kindern beitragende zuckerhaltige Getränke oder eine Opioidkrise auslösende Schmerzmittel vermarkten, oder wo sie unwissende und schutzbedürftige Menschen ausnutzen, wie das die Trump University und viele andere gewinnorientierte amerikanische Einrichtungen der höheren Bildung tun. Und es ist dort der Fall, wo Unternehmen von der Ausnutzung ihrer Marktmacht profitieren, so wie das viele Banken und Technologieunternehmen tun.
Doch es stimmt selbst in allgemeinerer Weise: Der Markt kann Firmen dazu bewegen, kurzsichtig zu agieren und unzureichende Investitionen in ihre Arbeiter und Gemeinwesen zu tätigen. Daher ist es befreiend, wenn angeblich über scharfsichtige Erkenntnisse zur Funktionsweise der Volkswirtschaft verfügende Wirtschaftsführer endlich zur Einsicht kommen und Anschluss an die moderne Wirtschaftslehre finden, selbst wenn sie dafür rund 40 Jahre gebraucht haben.
Aber meinen diese Unternehmensführer wirklich, was sie sagen, oder ist ihre Erklärung lediglich eine rhetorische Geste angesichts der Gegenreaktion in der Bevölkerung auf weit verbreitetes Fehlverhalten? Es gibt Grund zu der Annahme, dass sie mehr als nur etwas unaufrichtig agieren.
Subscribe now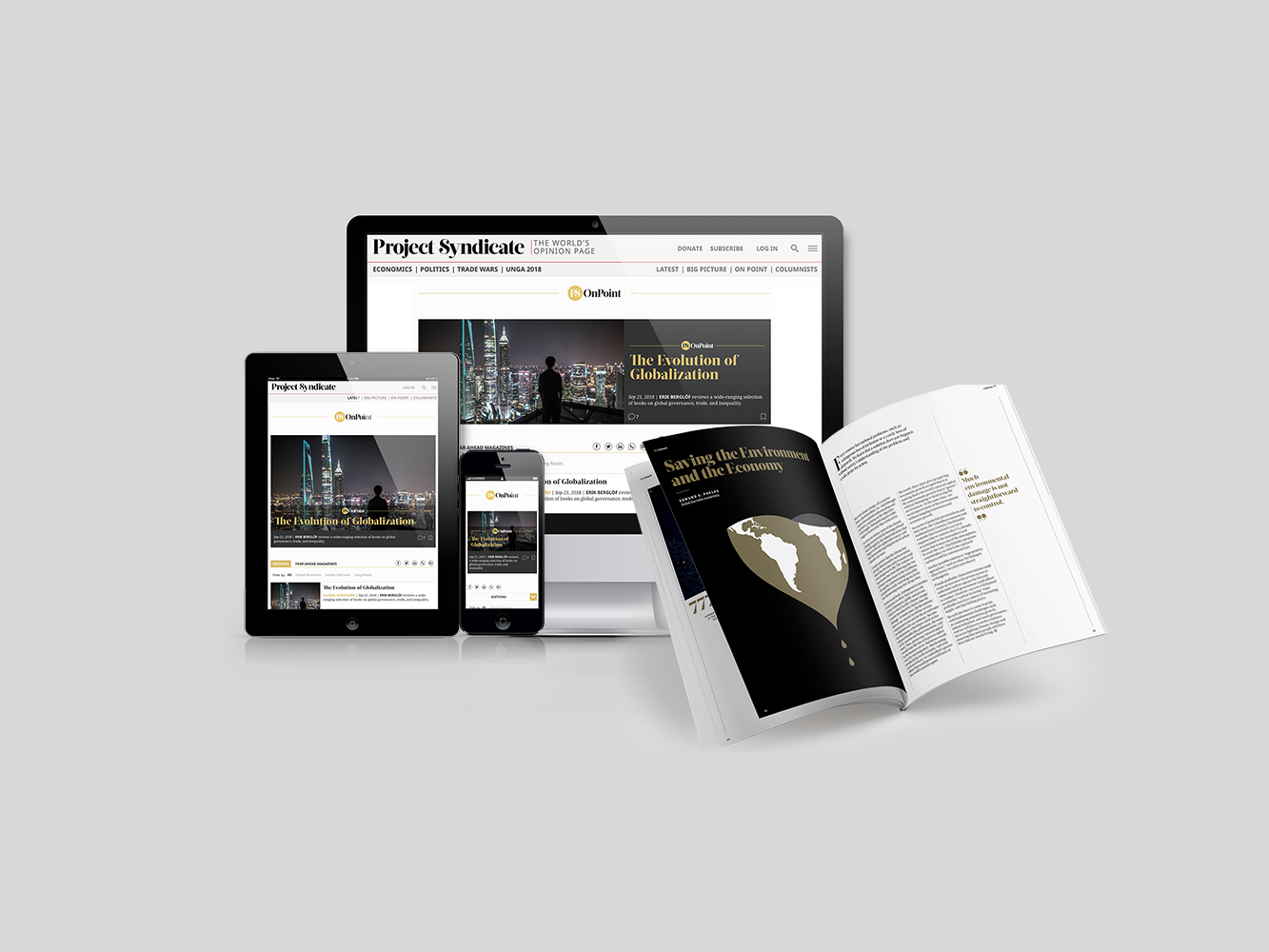 Subscribe now
Subscribe today and get unlimited access to OnPoint, the Big Picture, the PS archive of more than 14,000 commentaries, and our annual magazine, for less than $2 a week.
Die erste Verantwortung von Unternehmen besteht darin, ihre Steuern zu bezahlen. Doch unter den Unterzeichnern des neuen Unternehmensleitbildes befinden sich die führenden Steuervermeider des Landes, darunter Apple, das nach allem, was man so hört, weiterhin Steueroasen wie Jersey nutzt. Andere haben das Steuergesetz von US-Präsident Donald Trump aus dem Jahr 2017 unterstützt, das die Steuern für Konzerne und Milliardäre senkt, aber nach seiner vollständigen Umsetzung die Steuern der meisten Mittelschichthaushalte erhöhen und dazu führen wird, dass weitere Millionen Menschen ihre Krankenversicherung verlieren. (Und das in einem Land mit dem höchsten Maß an Ungleichheit, den schlechtesten Ergebnissen im Bereich der Krankenversorgung und der niedrigsten Lebenserwartung unter den bedeutenden hochentwickelten Volkswirtschaften.) Und während diese Wirtschaftsführer propagierten, dass die Steuersenkungen zu mehr Investitionen und höheren Löhnen führen würden, erhielten die Arbeitnehmer bloße Almosen. Der größte Teil des Geldes floss nicht in Investitionen, sondern in Aktienrückkäufe, die nur dazu dienten, die Taschen von Aktionären, und CEOs mit Aktienanreizprogrammen, zu füllen.
Ein echter Sinn für Verantwortung würde die Unternehmensführer dazu bringen, eine stärkere Regulierung zum Schutz der Umwelt und zur Verbesserung der Gesundheit und Sicherheit der Arbeitnehmer zu befürworten. Und einige Automobilunternehmen (Honda, Ford, BMW und Volkswagen) tun das und haben sich für strengere Regeln ausgesprochen als jene, die die Trump-Regierung will, während der Präsident darauf hinarbeitet, das ökologische Vermächtnis Präsident Barack Obamas zunichte zu machen. Es gibt sogar einige Führungskräfte von Limonadenherstellern, die sich angesichts ihrer Rolle bei der Förderung der häufig zu Diabetes führenden Fettleibigkeit von Kindern unwohl zu fühlen scheinen.
Doch während viele CEOs womöglich das Richtige tun möchten (oder Angehörige und Freunde haben, die das wollen), wissen sie auch, dass sie Wettbewerber haben, auf die das nicht zutrifft. Es muss gleiche Wettbewerbsbedingungen geben, damit gewährleistet ist, dass Unternehmen, die ein Gewissen haben, nicht von gewissenlosen Konkurrenten unterminiert werden. Das ist der Grund, warum sich viele Konzerne Regeln gegen Bestechung und zum Schutz der Umwelt und der Gesundheit und Sicherheit am Arbeitsplatz wünschen.
Leider gehören viele der Großbanken, deren unverantwortliches Verhalten die globale Finanzkrise von 2008 auslöste, nicht dazu. Die Tinte war kaum trocken unter dem Dodd-Frank-Gesetz zur Finanzreform von 2010 (das die Regulierungsvorschriften verschärfte, um eine Wiederholung der Krise weniger wahrscheinlich zu machen), als die Banken sich ans Werk machten, um die Aufhebung zentraler Bestimmungen zu erreichen. Mit von der Partie war JPMorgan Chase, dessen CEO Jamie Dimon der aktuelle Präsident des Business Roundtable ist. Es überrascht angesichts der geldorientierten politischen Landschaft Amerikas nicht, dass die Banken beträchtliche Erfolge verzeichneten. Und ein Jahrzehnt nach der Krise verteidigen sich die Banken noch immer gegen Klagen, die von durch das unverantwortliche und betrügerische Verhalten eben dieser Banken Geschädigten eingeleitet wurden. Ihre tiefen Taschen, so hoffen sie, werden sie in die Lage versetzen, die Prozesse hinzuziehen, bis den Klägern die Luft ausgeht.
Die neue Haltung von Amerikas mächtigsten CEOs ist natürlich zu begrüßen. Doch bleibt abzuwarten, ob es sich dabei um eine weitere PR-Masche handelt oder ob sie es wirklich ernst meinen. In der Zwischenzeit brauchen wir eine Gesetzesreform. Friedmans Gedankengut hat gierigen CEOs nicht nur die perfekte Ausrede verschafft, zu tun, was sie die ganze Zeit über sowieso tun wollten, sondern führte auch zu Gesetzen über die Unternehmensführung, die den Shareholder-Kapitalismus in Amerikas Rechtssystem und dem vieler anderer Länder verankerten. Das muss sich ändern, damit die Konzerne die Auswirkungen ihres Verhaltens auf andere Interessengruppen nicht nur berücksichtigen dürfen, sondern tatsächlich berücksichtigen müssen.
Aus dem Englischen von Jan Doolan