Is het stakeholder-kapitalisme werkelijk terug?
NEW YORK – Veertig jaar lang is de toonaangevende doctrine in de Verenigde Staten geweest dat bedrijven hier en nu de aandeelhouderswaarde – de winsten en de aandelenkoersen – moeten maximaliseren, wat er ook gebeurt en ongeacht de gevolgen voor werknemers, klanten, leveranciers en gemeenschappen. Dus de verklaring waarin het stakeholder-kapitalisme werd ondersteund, die eerder deze maand door vrijwel alle leden van de US Business Roundtable werd ondertekend, heeft nogal wat stof doen opwaaien. Dit zijn immers de CEO's van Amerika's machtigste bedrijven, die tegen hun mede-Amerikanen en de hele wereld zeggen dat het ondernemen over meer gaat dan louter winst maken. Dat is nogal een ommezwaai. Of toch niet?
De vrijemarkt-ideoloog en Nobelprijswinnaar Milton Friedman was niet alleen invloedrijk doordat hij de doctrine van het primaat van de aandeelhouder verspreidde, maar ook doordat hij dit in Amerikaanse wetgeving vastgelegd wist te krijgen. Hij ging zo ver om te zeggen dat "het bedrijfsleven slechts één sociale verantwoordelijkheid kent – het aanwenden van zijn middelen en het verwezenlijken van activiteiten, bedoeld om de winst te verhogen."
De ironie is dat kort nadat Friedman deze ideeën had geuit, en rond de tijd dat ze gepopulariseerd werden en vastgelegd werden in wetten voor het ondernemingsbestuur – alsof ze gebaseerd waren op een gezonde economische theorie – Sandy Grossman en ik, in een reeks papers eind jaren zeventig, hebben aangetoond dat aandeelhouderskapitalisme helemaal niet leidde tot een maximalisatie van het welzijn van de samenleving.
Dit is overduidelijk het geval als er sprake is van belangrijke externaliteiten zoals klimaatverandering, of als bedrijven de lucht vergiftigen die we inademen, of het water dat we drinken. En het is beslist het geval als zij ons ongezonde producten opdringen, zoals suikerhoudende drankjes die bijdragen aan kinderobesitas, of pijnstillers die tot een opioïdencrisis leiden, of als zij de argelozen en kwetsbaren uitbuiten, zoals Trump University en vele andere hogere onderwijsinstellingen in de VS, die alleen maar op geld uit zijn. En het is ook het geval als zij profiteren door gebruik te maken van hun marktmacht, zoals veel banken en technologiebedrijven doen.
Maar ook meer in het algemeen is dit het geval: de markt kan bedrijven ertoe aanzetten kortzichtig te zijn en ontoereikende investeringen te doen in hun werknemers en hun gemeenschappen. Dus het is een opluchting dat leiders uit het bedrijfsleven, die zeer goed op de hoogte zouden moeten zijn van het functioneren van de economie, eindelijk het licht hebben gezien en de moderne economie hebben omarmd, ook al heeft hun dat veertig jaar gekost.
Maar menen deze leiders van het bedrijfsleven werkelijk wat ze zeggen, of is hun verklaring slechts een retorisch gebaar tegenover het misnoegen onder het publiek over het wijdverbreide wangedrag van bedrijven? Er zijn redenen om te veronderstellen dat er meer dan een beetje onoprechtheid in hun woorden schuilt.
Subscribe now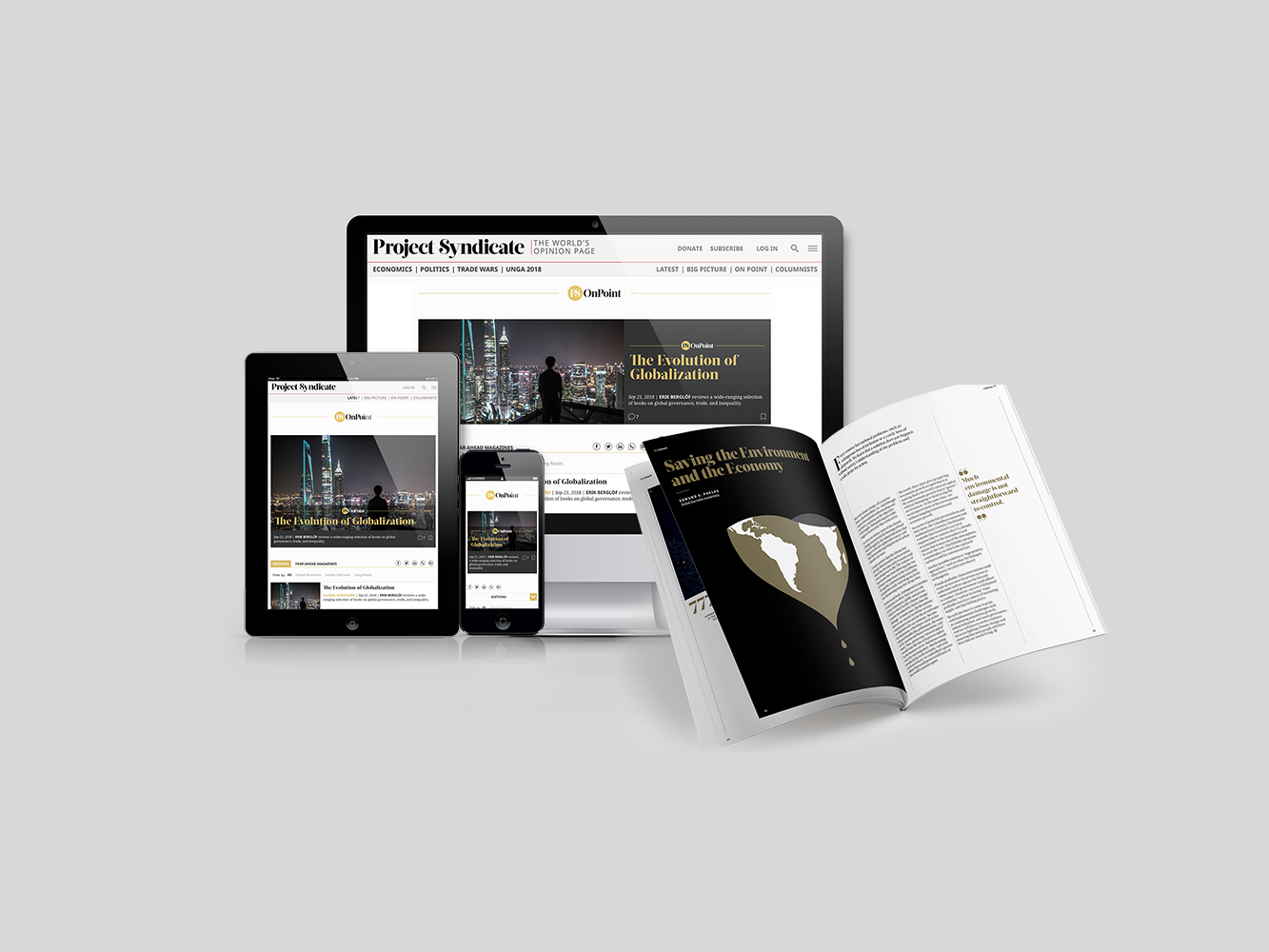 Subscribe now
Subscribe today and get unlimited access to OnPoint, the Big Picture, the PS archive of more than 14,000 commentaries, and our annual magazine, for less than $2 a week.
De eerste verantwoordelijkheid van bedrijven is het betalen van belastingen, maar onder de ondertekenaars van de verklaring bevinden zich toonaangevende belastingontduikers in de VS, waaronder Apple, dat – als de verhalen kloppen – nog steeds gebruik maakt van belastingparadijzen als het eiland Jersey. Andere bedrijven hebben in 2017 de belastingwet gesteund van president Donald Trump, die de belastingen verlaagde voor bedrijven en miljardairs, maar – indien de wet volledig ten uitvoer wordt gelegd – de belastingen zal verhogen voor de meeste middenklasse-huishoudens, wat ertoe zal leiden dat nog eens vele miljoenen hun ziektekostenverzekering zullen kwijtraken (en dat in een land met het hoogste niveau van ongelijkheid, de slechtste gezondheidszorg en de laagste levensverwachting onder de grote ontwikkelde economieën). En hoewel sommige leiders van het bedrijfsleven beweerden dat de belastingverlagingen zouden leiden tot meer investeringen en hogere lonen, zijn de werknemers  er nauwelijks op vooruit gegaan. Het grootste deel van het geld is niet voor investeringen gebruikt, maar voor aandelenterugkopen, die uitsluitend de zakken van de aandeelhouders hebben gevuld, en die van de CEO's zelf – via hun bonuspakketten.
Als er sprake zou zijn van werkelijke verantwoordelijkheidszin zouden de leiders van het bedrijfsleven strengere regels ter bescherming van het milieu en ter verhoging van de veiligheid van hun werknemers verwelkomen. Een paar autoproducenten (Honda, Ford, BMW en Volkswagen) hebben dit ook gedaan, door strengere regels te steunen dan de regering-Trump wenselijk acht nu de president zijn best doet om de ecologische erfenis van president Barack Obama ongedaan te maken. Er zijn zelfs managers van frisdrankconcerns die zich slecht lijken te voelen over hun rol bij het veroorzaken van obesitas bij kinderen, wat vaak tot diabetes leidt.
Maar hoewel veel CEO's misschien wel het juiste willen doen (of gezinnen en vrienden hebben die dat willen), weten ze dat ze concurrenten hebben die dat niet willen. Er moet een eerlijk speelveld worden gecreëerd, om ervoor te zorgen dat bedrijven met een geweten niet worden ondermijnd door bedrijven zonder geweten. Dat is de reden dat veel bedrijven regels willen tegen omkoping, en regels die het milieu beschermen en de werkplek gezond en veilig houden.
Helaas behoren veel van de megabanken, wier onverantwoordelijke gedrag tot de financiële crisis van 2008 heeft geleid, hier niet toe. De inkt was nog niet droog op de Dodd-Frank wet over hervorming van het financiële stelsel uit 2010, waarmee de teugels werden aangehaald teneinde een herhaling van de crisis minder waarschijnlijk te maken, of sommige banken begonnen een campagne om belangrijke delen van die wet weer ongedaan te maken. Een van die banken was JPMorgan Chase, waarvan Jamie Dimon de CEO is (Dimon is ook de huidige voorzitter van de Business Roundtable). Het zal geen verrassing zijn dat deze banken, gezien de door geld gedreven politiek van Amerika, aanzienlijk succes hebben geboekt. En tien jaar na de crisis zijn sommige banken nog steeds in juridische gevechten gewikkeld met degenen die schade hebben geleden door hun onverantwoordelijke en frauduleuze gedrag. Zij hopen dat hun diepe zakken hen uiteindelijk wel de langste adem zullen geven.
De nieuwe opstelling van Amerika's machtigste CEO's is uiteraard welkom. Maar we zullen moeten afwachten of het opnieuw om een publiciteitsstunt gaat of dat ze werkelijk menen wat ze zeggen. Intussen hebben we behoefte aan hervorming van de wet. Het denken van Friedman gaf hebzuchtige CEO's niet alleen een perfect excuus om te doen wat ze al die tijd al wilden doen, maar heeft ook geleid tot wetten op het gebied van het ondernemingsbestuur die het aandeelhouderskapitalisme hebben ingebed in het juridische raamwerk van Amerika en dat van veel andere landen. Dit moet veranderen, zodat bedrijven gedwongen kunnen worden de gevolgen van hun gedrag voor andere stakeholders onder ogen te zien.
Vertaling: Menno Grootveld