Le capitalisme des parties prenantes fait-il vraiment son retour ?
NEW YORK – Depuis quatre décennies a cours aux États-Unis la doctrine selon laquelle les entreprises cotées doivent maximiser la valeur actionnariale – en l'occurrence les profits et le cours des actions – , ici et maintenant, quoi qu'il advienne, quelles qu'en soient les conséquences pour les employés, les consommateurs et les sous-traitants. C'est pourquoi la déclaration en faveur d'un capitalisme des parties prenantes, signée au début de ce mois par tous les membres ou presque de la puissante Business Roundtable a fait sensation. Voici en effet les PDG des plus puissantes entreprises que compte l'Amérique qui disent aux Américains et au monde que faire des affaires, c'est regarder au-delà des résultats financiers. Quel revirement ! Mais quel crédit lui donner ?
Milton Friedman, l'idéologue de la liberté des marchés, par ailleurs lauréat du Nobel d'économie, a non seulement beaucoup œuvré à diffuser la doctrine de la primauté des actionnaires mais son influence fut telle qu'on a inscrit cette doctrine dans la législation des États-Unis. Friedman est allé jusqu'à dire qu'« il n'y a qu'une et une seule responsabilité sociale de l'entreprise – utiliser ses ressources et s'engager dans des activités destinées à accroître ses bénéfices ».
C'est curieusement peu après qu'il énonça ses idées, et à peu près au moment où elles furent popularisées et intégrées aux lois de gouvernance des entreprises – comme si elles étaient fondées sur une théorie économique rationnelle – que nous montrions, Sandy Grossman et moi-même, dans une série d'articles de la fin des années 1970, que le capitalisme des actionnaires ne maximise pas la prospérité sociétale.
C'est évidemment vrai en cas d'externalités importantes, comme le changement climatique, ou lorsque les entreprises empoisonnent l'air que nous respirons ou l'eau que nous buvons. Et c'est évidemment vrai lorsque les entreprises poussent à la consommation de produits dangereux pour la santé, comme les boissons sucrées, qui contribuent à l'obésité infantile, ou les analgésiques, qui déclenchent une crise des opiacés, ou lorsqu'elles exploitent la crédulité et la fragilité du chaland, comme l'université Trump et tant d'autres institutions d'éducation supérieure à but lucratif. Et c'est vrai lorsqu'elles tirent profit de leur pouvoir de marché, comme le font de nombreuses banques et de nombreuses sociétés du secteur technologique.
Mais c'est aussi vrai d'une façon plus générale : le marché peut conduire les entreprises à l'imprévoyance et au sous-investissement dès lors qu'il s'agit de leurs employés et des localités où elles sont implantées. C'est donc un soulagement que de grands dirigeants, censés avoir une perception aiguë du fonctionnement de l'économie, aient enfin vu d'où venait la lumière et adopté une conception moderne de l'économie, quand bien même il leur aura fallu quelque quarante ans pour y parvenir. 
Mais ces chefs d'entreprise pensent-ils véritablement ce qu'ils disent ? ou leur déclaration n'est-elle qu'un gage rhétorique devant l'impopularité que leur vaut une mauvaise conduite trop répandue ? Il existe bien des raisons de croire qu'ils font montre d'une certaine hypocrisie, pour ne pas dire d'une hypocrisie certaine.
Subscribe now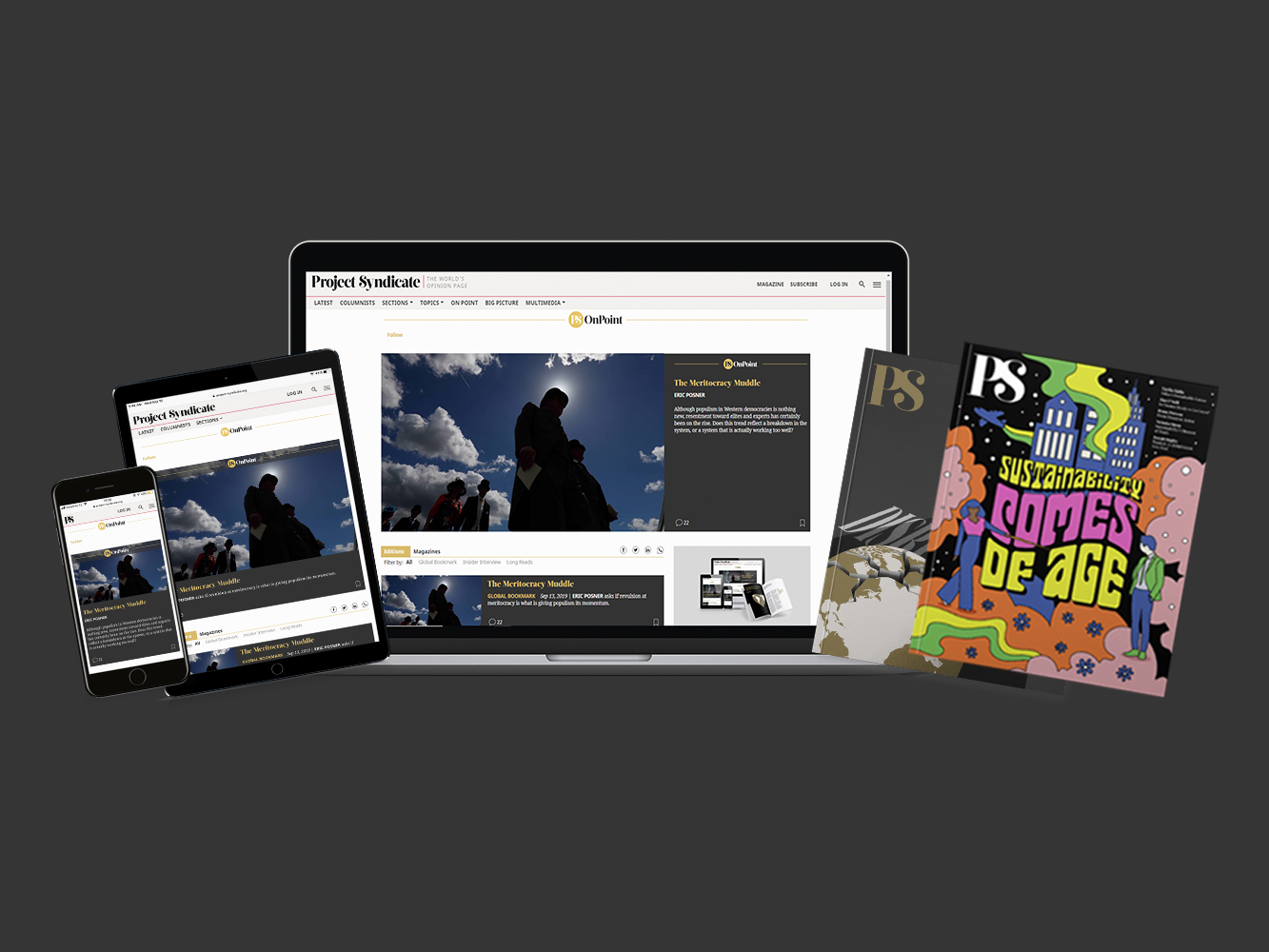 Subscribe now
Subscribe today and get a free copy of our new magazine, Sustainability Comes of Age, along with unlimited access to OnPoint, the Big Picture, the entire PS archive of more than 14,000 commentaries, and our annual magazine, for less than $2 a week.
Il incombe d'abord aux entreprises de payer leurs impôts. On trouve pourtant dans les rangs des signataires inspirés par une conception nouvelle de leur rôle les champions de l'évasion fiscale du pays, à commencer par Apple, qui, aux dires de tous, continue d'utiliser des paradis fiscaux comme Jersey. D'autres ont soutenu le projet fiscal du président des États-Unis Donald Trump en 2017, qui réduit considérablement les impôts des entreprises et des milliardaires, mais qui, lorsqu'il sera entièrement mis en œuvre, les augmentera pour la plupart des ménages de la classe moyenne et conduira des millions d'autres à perdre leur assurance santé (dans un pays qui détient déjà le record des inégalités, qui obtient les pires résultats en matière de soins de santé et où l'espérance de vie est la plus faible de toutes les grandes économies développées). Et si ces dirigeants d'entreprises ont proclamé que les réductions d'impôts allaient engendrer une hausse de l'investissement et des salaires, leurs employés ont dû se contenter de quelques miettes. L'argent, pour l'essentiel, n'a pas servi à l'investissement mais au rachat d'actions, qui n'a eu d'autre utilité que de remplir les poches des actionnaires et des PDG avec des plans d'incitations à augmenter la rentabilité des titres.
S'ils ressentaient vraiment la nécessité d'élargir leur responsabilité, les dirigeants d'entreprises feraient bon accueil à un renforcement des réglementations destinées à protéger l'environnement et à améliorer la santé et la sécurité de leurs employés. Ce qu'ont fait quelques constructeurs automobiles (Honda, Ford, BMW et Volkswagen) soutenant une régulation plus ferme que celle voulue par l'administration Trump, alors que l'actuel président ne cesse de détricoter l'héritage de l'ancien président Barack Obama en matière d'environnement. On a même vu des cadres de sociétés spécialisées dans les boissons non alcoolisées (par conséquent sucrées) qui semblaient mal supporter de contribuer à l'obésité infantile, dont ils savent qu'elle mène souvent au diabète.
Mais si de nombreux PDG peuvent vouloir faire leur devoir (ou avoir une famille ou des amis qui le souhaitent), ils ont aujourd'hui des concurrents qui ne le veulent pas. C'est pourquoi de nombreuses sociétés attendent une réglementation anti-corruption, tout comme des normes de protection de l'environnement ou de la santé et de la sécurité sur les lieux de travail.
Malheureusement, nombre des mégabanques dont le comportement irresponsable s'est soldé par la crise financière mondiale de 2008 ne sont pas dans les mêmes dispositions. L'encre de la loi Dodd-Franck, qui réformait le marché financier et renforçait la réglementation dans le but d'éloigner la perspective d'une nouvelle crise, n'était pas encore sèche que les banques se mettaient au travail pour en faire abroger les principales dispositions. Parmi elles, la JPMorgan Chase, dont le PDG Jamie Dimon est aussi le président en exercice de la Business Roundtable. Il n'est pas étonnant, si l'on considère l'importance de l'argent dans la vie politique américaine, que les banques soient parvenues à leurs fins. Dix ans après la crise, poursuivies par ceux à qui leur comportement irresponsable et frauduleux a porté tort, certaines sont encore en procès. Leurs poches profondes, espèrent-elles, leur permettront de survivre aux plaignants.
La nouvelle orientation des PDG les plus puissants d'Amérique est, évidemment, bienvenue. Mais il faudra attendre encore un peu pour savoir s'ils pensent vraiment ce qu'ils disent ou s'il ne s'agit que d'un nouveau coup publicitaire. Dans l'intervalle, nous avons besoin d'une réforme de la législation. La pensée de Friedman n'a pas seulement fourni aux PDG rapaces un parfait alibi pour se conduire en tout point comme ils le veulent, elle a aussi débouché sur des lois de gouvernance des entreprises qui ont gravé le capitalisme des actionnaires dans le cadre juridique de l'Amérique et de nombreux autres pays. Cela doit changer. De sorte que les entreprises n'aient plus seulement la permission mais l'obligation de prendre en compte les effets de leur comportement sur les autres parties prenantes.
Traduit de l'anglais par François Boisivon