Je zainteresovaný kapitalismus opravdu zpátky?
NEW YORK – Čtyři desetiletí ve Spojených státech převládala doktrína, že korporace mají maximalizovat hodnotu pro akcionáře – zisky a ceny akcií – tady a teď, ať se děje, co se děje, bez ohledu na důsledky pro pracující, zákazníky, dodavatele i komunity. Značný rozruch proto vyvolalo prohlášení hlásící se k zainteresovanému kapitalismu, které počátkem měsíce podepsali prakticky všichni členové amerického Kulatého stolu podniků. Vždyť tady výkonní ředitelé nejmocnějších amerických korporací Američanům a světu říkají, že v podnikání jde o víc než jen o hospodářský výsledek firmy. To je docela slušná otočka. Nebo není?
Ideolog volných trhů a nositel Nobelovy ceny za ekonomii Milton Friedman se prosadil nejen při šíření doktríny prvořadosti akcionářů, ale i při jejím ukotvení do legislativy USA. Šel až tak daleko, že řekl, že "existuje jedna a pouze jedna společenská zodpovědnost byznysu – využívat svých prostředků a vyvíjet aktivity koncipované s cílem zvyšovat vlastní zisky".
Ironií bylo, že krátce poté, co Friedman tyto myšlenky vyjádřil, a zhruba v době, kdy byly popularizovány a poté vetknuty do zákonů o řízení korporací – jako by se zakládaly na bezvadné ekonomické teorii –, jsme společně se Sandym Grossmanem v sérii studií na konci 70. let doložili, že akcionářský kapitalismus společenské blaho nemaximalizuje.
Zřetelně to platí, když existují důležité externality, jako třeba změna klimatu, nebo když korporace zamořují vzduch, který dýcháme, či vodu, kterou pijeme. Zřetelně to platí, když prosazují nezdravé výrobky jako slazené nápoje, které přispívají k dětské obezitě, či léky proti bolesti, které přivodí opioidní krizi, anebo když kořistí z neopatrných a zranitelných, jako Trumpova univerzita a tolik jiných amerických komerčních ústavů vyššího vzdělávání. Platí to, když profitují z využívání tržní síly, jak činí řada bank a technologických společností.
Platí to ale i obecněji: trh může firmy navádět ke krátkozrakosti a nedostatečným investicím do svých pracujících a komunit. Je tedy úlevou, že šéfové korporací, u nichž se očekává pronikavý vhled do fungování ekonomiky, konečně prozřeli a dohánějí moderní ekonomii, byť jim trvalo nějakých 40 let.
Myslí ale tito firemní šéfové svá slova opravdu vážně, anebo je jejich prohlášení jen rétorickým gestem tváří v tvář všeobecnému odporu vůči široce rozšířeným přečinům a pochybením? Existují důvody domnívat se, že jde z jejich strany o značné pokrytectví.
Subscribe now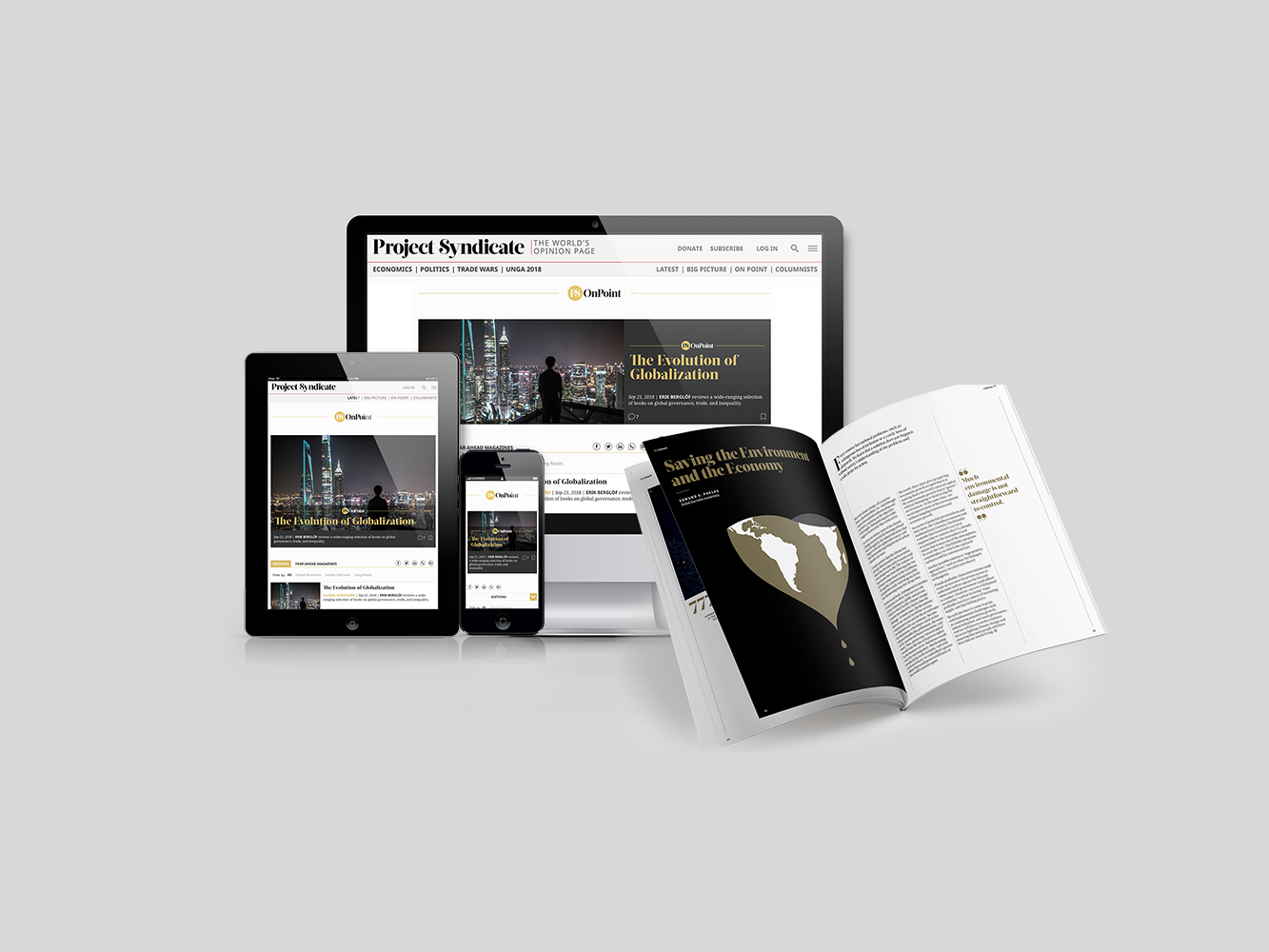 Subscribe now
Subscribe today and get unlimited access to OnPoint, the Big Picture, the PS archive of more than 14,000 commentaries, and our annual magazine, for less than $2 a week.
První povinností korporací je platit daně, přesto mezi signatáři nové firemní vize figurují přední američtí aktéři jejich obcházení, včetně společnosti Apple, která podle všeho nadále využívá daňových rájů, jako je Jersey. Jiní podpořili daňový návrh amerického prezidenta Donalda Trumpa z roku 2017, který sice osekává zdanění korporací a miliardářů, ale až plně naběhne, zvýší daně většině středostavovských domácností a zapříčiní, že miliony dalších lidí přijdou o zdravotní pojištění. (K tomu dochází v zemi s nejvyšší mírou nerovnosti, nejhoršími výsledky ve zdravotnictví a nejnižší očekávanou délkou dožití mezi předními vyspělými ekonomikami.) Přestože tito kapitáni byznysu prosazovali tvrzení, že daňové škrty povedou k nárůstu investic a zvýšení mezd, pracující dostali jen almužnu. Většina těchto peněz se nepoužívá na investice, nýbrž na zpětné odkupy akcií, které posloužily pouze k tomu, aby si akcionáři a výkonní ředitelé motivovaní programy akciových pobídek namastili kapsy.
Upřímný smysl pro širší zodpovědnost by lídry korporací vedl k přivítání přísnějších norem na ochranu životního prostředí a posílení zdraví a bezpečnosti jejich zaměstnanců. Tak se ale zatím zachovalo jen několik automobilek (Honda, Ford, BMW a Volkswagen), které podpořily přísnější normy, než jaké chce Trumpova administrativa, neboť prezident usiluje o demontáž environmentálního odkazu prezidenta Baracka Obamy. Existují také výkonní ředitelé společností produkujících nápoje, kteří působí dojmem, že z podílu na dětské obezitě, která, jak vědí, často vede k cukrovce, mají špatný pocit.
Jenže přestože chce řada výkonných ředitelů zřejmě jednat správně (případně mají rodinu a přátele, kteří to po nich žádají), vědí, že mají konkurenty, kteří takoví nejsou. Je zapotřebí rovná hrací plocha, která zajistí, že postavení svědomitých firem nebudou podrývat firmy bez skrupulí. Právě proto mnoho korporací chce předpisy proti úplatkářství, jakož i pravidla na ochranu životního prostředí a zdraví a bezpečnosti na pracovišti.
Žel bohu, nepatří k nim mnoho obřích bank, jejichž nezodpovědné chování vyvolalo globální finanční krizi roku 2008. Sotva zaschl inkoust na Doddově-Frankově zákoně o finanční reformě z roku 2010, který s cílem snížit pravděpodobnost opakování krize zpřísnil regulaci, začaly banky usilovat o zrušení klíčových ustanovení. Patřila k nim JPMorgan Chase, jejímž výkonným ředitelem je Jamie Dimon, současný předseda Kulatého stolu podniků. Vzhledem k americké politice poháněné penězi není divu, že banky už dosáhly značného úspěchu. Nadto některé banky ještě deset let po krizi bojují proti žalobám vzneseným těmi, komu jejich nezodpovědné a podvodné chování způsobilo újmu. Doufají, že díky svým kapsám plným peněz vydrží déle než žalobci.
Nový postoj nejmocnějších výkonných ředitelů v Americe je samozřejmě vítaný. Budeme si ale muset počkat, jestli se jedná jen o další propagační výstup, anebo jestli své prohlášení myslí vážně. Prozatím potřebujeme legislativní reformu. Friedmanovo smýšlení nejenže hamižným výkonným manažerům poskytlo dokonalou obhajobu kroků, které chtěli dělat odjakživa, ale také vyústilo v zákony upravující řízení firem, které do právního rámce Spojených států a mnoha dalších zemí zakotvily akcionářský kapitalismus. To se musí změnit, aby korporace měly nejen možnost, ale přímo povinnost zvažovat důsledky svého chování na ostatní zainteresované.
Z angličtiny přeložil David Daduč