Estará realmente de volta o capitalismo que beneficia todas as partes interessadas?
NOVA IORQUE – Durante quatro décadas, a doutrina que prevalece nos Estados Unidos é a de que as empresas devem maximizar o valor dos acionistas - ou seja, os lucros e os preços das ações - aqui e agora, aconteça o que acontecer, independentemente das consequências para trabalhadores, clientes, fornecedores e comunidades. Sendo assim, a declaração que aprova o capitalismo que beneficia todas as partes interessadas, assinada no início deste mês por praticamente todos os membros da Mesa Redonda Empresarial dos EUA, causou bastante agitação. Afinal de contas, estes são os CEO das empresas mais poderosas da América, a dizer aos americanos e ao mundo que os negócios são mais do que o resultado final. Isso é realmente uma reviravolta. Ou será que é?
O ideólogo do mercado livre e economista premiado com o Nobel, Milton Friedman, foi influente não apenas na difusão da doutrina da primazia dos acionistas, mas também na sua inserção na legislação dos EUA. Ele chegou ao ponto de dizer que "existe uma e somente uma responsabilidade social das empresas – utilizar os respetivos recursos e participar nas atividades destinadas a aumentar os seus lucros".
A ironia foi que logo após Friedman ter promulgado essas ideias, e na época elas foram popularizadas e depois consagradas nas leis de governação empresariais – como se fossem baseadas numa sólida teoria económica – o Sandy Grossman e eu, numa série de artigos no final da década de 1970, mostrámos que o capitalismo dos acionistas não maximizou o bem-estar social.
Isto é, obviamente, verdade quando existem externalidades importantes, como as alterações climáticas ou quando as empresas envenenam o ar que respiramos ou a água que bebemos. E é, obviamente, verdade quando promovem produtos não saudáveis, como bebidas açucaradas que contribuem para a obesidade infantil, ou analgésicos que desencadeiam uma crise opióide, ou quando exploram os incautos e vulneráveis, como a Universidade Trump e tantas outras instituições americanas de ensino superior com fins lucrativos. E é verdade quando lucram ao exercerem poder de mercado, tal como muitos bancos e empresas de tecnologia fazem.
Mas é ainda verdade em termos mais gerais: o mercado pode levar as empresas a terem uma visão míope e a fazerem investimentos insuficientes nos seus trabalhadores e nas suas comunidades. Por isso, é um alívio que os líderes empresariais, que supostamente têm uma visão penetrante do funcionamento da economia, tenham finalmente visto a luz e alcançado a economia moderna, mesmo que tenham levado cerca de 40 anos para fazê-lo.
Mas será que esses líderes empresariais querem realmente dizer o que dizem ou a sua declaração é apenas um gesto retórico face a uma reação popular contra o mau comportamento generalizado? Há razões para acreditar que eles estejam a ser mais do que um pouco desonestos.
Subscribe now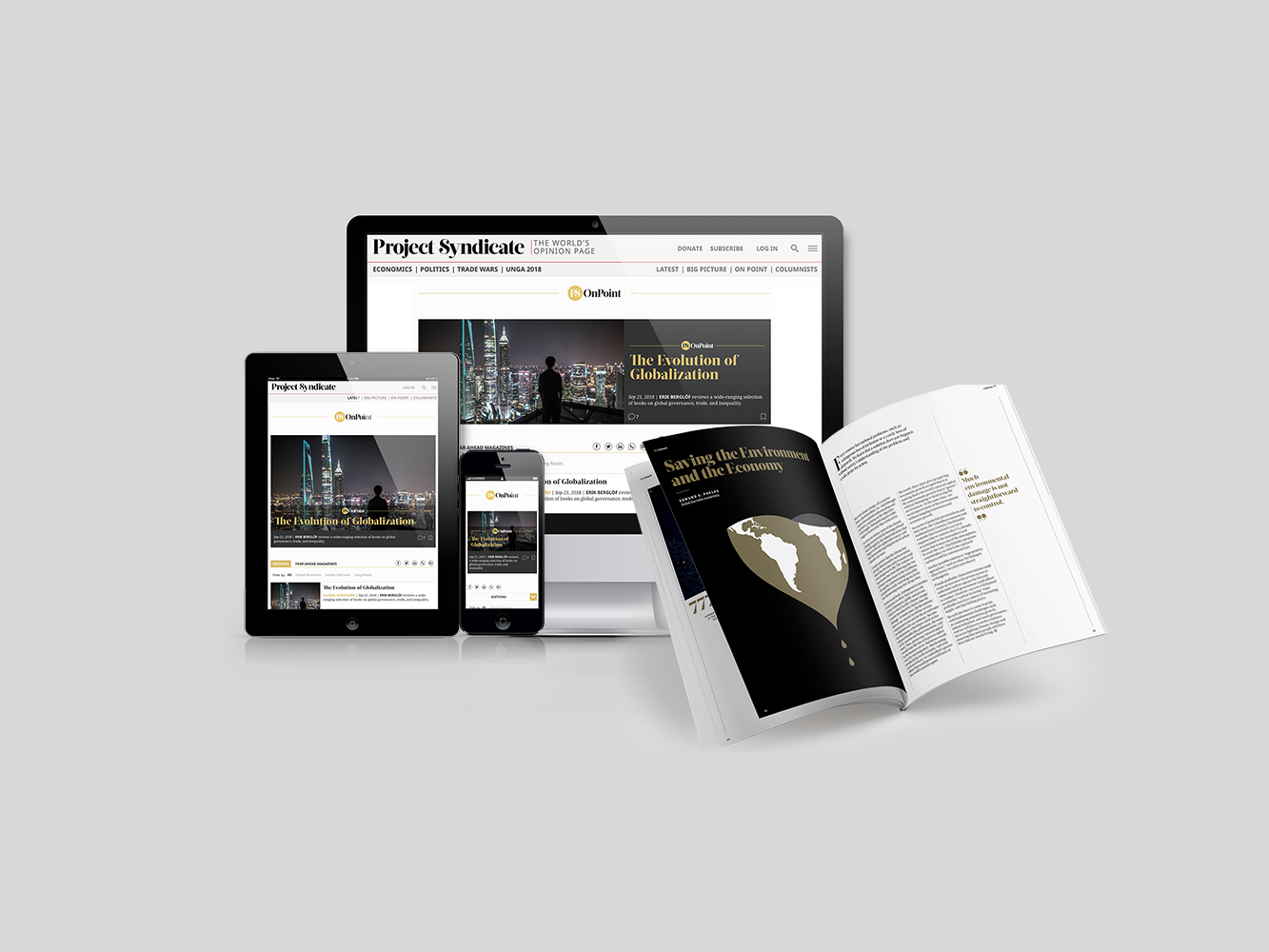 Subscribe now
Subscribe today and get unlimited access to OnPoint, the Big Picture, the PS archive of more than 14,000 commentaries, and our annual magazine, for less than $2 a week.
A primeira responsabilidade das empresas é pagar os seus impostos, mas entre os signatários da nova visão empresarial estão os principais que tentam fugir ao fisco do país, incluindo a Apple, que, segundo todas as contas, continua a utilizar paraísos fiscais como Jersey. Outros apoiaram a lei de impostos do presidente dos EUA, Donald Trump, de 2017, que reduz os impostos às empresas e aos bilionários, mas que, quando totalmente implementada, aumentará os impostos à maioria das famílias de classe média e fará com que milhões de pessoas percam os seus planos de saúde. (Este é um país com o mais alto nível de desigualdade, os piores resultados em cuidados de saúde e a esperança de vida mais baixa entre as principais economias desenvolvidas). E embora esses líderes empresariais tenham defendido a alegação de que os cortes nos impostos levariam a mais investimentos e salários mais altos, os trabalhadores receberam apenas uma ninharia. A maior parte do dinheiro não foi utilizada para investimentos, mas sim para recompras de ações, que serviram apenas para encher os bolsos dos acionistas e dos CEO com esquemas de incentivo a ações.
Um genuíno sentido de responsabilidade mais amplo levaria os líderes empresariais a acolherem regulamentações mais sólidas para proteger o ambiente e melhorar a saúde e a segurança dos seus funcionários. E algumas empresas da indústria automóvel (Honda, Ford, BMW e Volkswagen) fizeram isso, aprovando regulamentações mais sólidas do que aquelas que o governo de Trump quer, enquanto o presidente trabalha para desfazer o legado ambiental do ex-presidente Barack Obama. Há, inclusive, executivos de empresas de refrigerantes que parecem sentir-se mal em relação ao papel que desempenham na obesidade infantil, que, como eles sabem, leva muitas vezes ao diabetes.
Mas, embora muitos CEO possam querer fazer a coisa certa (ou ter familiares e amigos que o façam), eles sabem que têm concorrentes que não o fazem. Tem de haver condições equitativas, que garantam que as empresas com consciência não são prejudicadas por aquelas que não a têm. É por isso que muitas empresas querem regulamentações contra o suborno, bem como regras que protejam o ambiente, e a saúde e segurança no local de trabalho.
Infelizmente, muitos dos megabancos, cujo comportamento irresponsável provocou a crise financeira global de 2008, não estão entre elas. Assim que a tinta que escrevia a legislação da reforma financeira Dodd-Frank de 2010, que restringia as regulamentações para tornar menos provável a recorrência da crise, acabou de secar, os bancos arregaçaram as mangas para revogarem as principais disposições. Entre eles estava o JPMorgan Chase, cujo CEO é Jamie Dimon, o atual presidente da Mesa Redonda Empresarial. Não é de surpreender que, dada a política americana orientada para o dinheiro, os bancos tenham tido um sucesso considerável. E uma década após a crise, alguns bancos ainda estão a lutar contra ações movidas por aqueles que foram prejudicados pelo seu comportamento irresponsável e fraudulento. Esperam que os seus bolsos fundos lhes permitam sobreviver aos queixosos.
A nova postura dos CEO mais poderosos da América é, naturalmente, bem-vinda. Mas teremos de esperar para ver se é outro truque de publicidade ou se eles realmente querem dizer o que dizem. Enquanto isso, precisamos de uma reforma legislativa. O pensamento de Friedman não apenas entregou aos CEO gananciosos uma desculpa perfeita para fazerem sempre o que eles queriam fazer, mas também conduziu a leis de governação empresarial que incorporaram o capitalismo de acionistas no quadro legal dos Estados Unidos da América e de muitos outros países. Isso tem de mudar, para que não seja apenas permitido às empresas, mas que sejam realmente obrigadas a considerar os efeitos dos seus comportamentos sobre as outras partes interessadas.