Como a verificação de factos pode vencer a luta contra a desinformação
JOANESBURGO – Segundo os verificadores de factos do Washington Post, o presidente dos EUA, Donald Trump, fez mais de 13 000 alegações falsas ou enganadoras desde que tomou posse. Não é de admirar que algumas pessoas duvidem de que a verificação da veracidade das alegações de políticos seja uma resposta para os problemas desta era da desinformação.
Quando políticos e jornalistas da Europa, das Américas, da África e da Ásia se reuniram em Londres para a Conferência Global para a Liberdade de Imprensa em Julho, reconheceram que a ascensão da desinformação contribuiu para o decréscimo da confiança do público nos políticos e nos meios de comunicação. Mas não se prevêem soluções eficazes. Quando os membros da elite política e empresarial da Europa se reuniram no mesmo mês para a conferência Les Rencontres Économiques d'Aix-en-Provence 2019, também eles viram poucas opções para renovar a confiança.
Mas isso não significa que não existam. Como líderes ou fundadores de organizações de verificações de factos em África, na América Latina e na Europa, sabemos que o nosso trabalho pode desempenhar um papel poderoso para contrariar os efeitos da desinformação e para restaurar a confiança em fontes fiáveis.
O desempenho deste dever obriga, antes de tudo, a um entendimento abrangente dos desafios que enfrentamos. A maioria das quase 200 organizações mundiais de verificação de factos funciona no pressuposto de que a apresentação de informações corrigidas ao público convencê-lo-á normalmente a actualizar uma falsa perspectiva.
Não surpreende, pois, que a maioria dos trabalhos académicos sobre a verificação de factos tenha visado testar este pressuposto. Os resultados são prometedores. Embora ninguém pudesse alegar que a apresentação de informações correctas ao público garante que este ajustará as suas opiniões, vários estudos demostraram que a verificação de factos ajuda o público a rever o seu entendimento de alegações, mesmo quando a descoberta contradiz uma convicção firmemente defendida.
Mas a simples publicação de verificações de factos não é suficiente. Para começar, mesmo com recursos ilimitados não seria possível rastrear todas as pessoas que foram expostas à desinformação a ser corrigida e pôr a nossa verificação de factos à sua frente. E existe claramente demasiada desinformação a circular on-line e no debate público para verificar todas as alegações falsas produzidas.
Subscribe now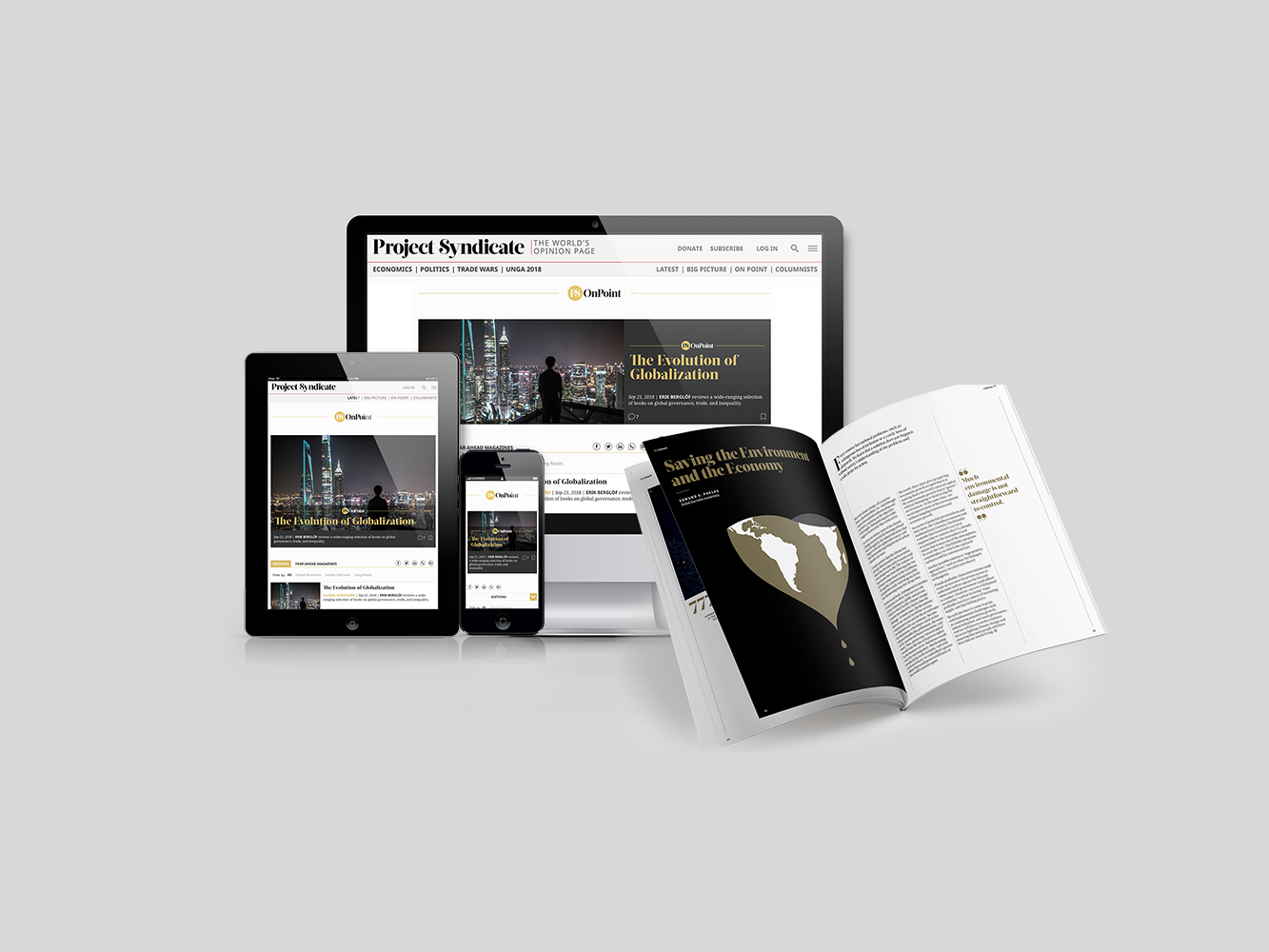 Subscribe now
Subscribe today and get unlimited access to OnPoint, the Big Picture, the PS archive of more than 14,000 commentaries, and our annual magazine, for less than $2 a week.
E é por isso, para além de identificar e corrigir desinformações importantes, que os verificadores de factos têm de colaborar com os políticos, os meios de comunicação tradicionais, as plataformas de redes sociais e outras instituições relevantes para reduzir a oferta. Isto significa contactar com figuras públicas para solicitar correcções oficiais, apresentar queixas a organismos de normalização, e dar formação a organizações da comunicação social. Também significa trabalhar com as empresas tecnológicas para encontrar modos de impedir a circulação da desinformação, nomeadamente a nível internacional.
Ao mesmo tempo, as organizações de verificação de factos não devem apenas concentrar-se em combater as informações falsas, mas também em identificar fontes de informações fiáveis e em indicá-las aos seus leitores e seguidores. E devemos trabalhar com escolas e outras plataformas de ensino para ajudar a ensinar às pessoas como devem identificar alegações falsas ou enganadoras. Esta é a abordagem escolhida pelas nossas organizações, e mesmo sendo pequenas e com pouco recursos, o seu impacto já é visível.
Por exemplo, em Janeiro, Ibrahima Diouf, o economista encarregado de escrever o manifesto para um dos maiores partidos políticos do Senegal, o Parti de l'Unité et du Rassemblement, disse a um investigador da Universidade de Dakar que, devido ao trabalho da equipa da Africa Check, os redactores de manifestos de partidos políticos prestavam maior atenção à exactidão dos seus números.
De modo semelhante, na África do Sul, Fébé Potgieter-Gqubule, a secretária-geral do partido no poder, o Congresso Nacional Africano, declarou numa reunião pública que a Africa Check "desempenha um papel importante" na responsabilização dos partidos políticos e dos seus líderes. Alguns meses antes, o Serviço Policial Sul-Africano reviu oficialmente as estatísticas nacionais sobre a criminalidade, no seguimento de uma intervenção da Africa Check, e admitindo que os dados eram piores do que os inicialmente informados. A redução da oferta de desinformação através do envolvimento com quem detém o poder funciona.
Ao mesmo tempo, na Argentina, a organização de verificação de factos Chequeado criou o primeiro programa do país para ensinar aptidões de raciocínio crítico e de literacia noticiosa aos jovens. Os resultados deste esforço para inocular os jovens contra os danos causados pela desinformação espelham os de um estudo de 2016, que mostrou um grande salto na capacidade de crianças em idade escolar no Uganda de distinguirem entre boas e más informações sanitárias depois de lhes terem sido ensinadas aptidões semelhantes.
Finalmente, a verificação eficaz de factos requer esforços para melhorar o acesso público a informações fiáveis. No Reino Unido, por exemplo, a Full Fact tem colaborado com o Office of National Statistics não só para divulgar os seus dados a um público mais alargado, mas também para garantir que são distribuídos num formato que o público entenda.
Embora não devamos subestimar a escala da ameaça colocada pela desinformação e pela redução da confiança, ou a complexidade das suas causas, o problema não é de longe tão intratável como algumas pessoas parecem crer. Ao abordarem não só os sintomas da desinformação e da desconfiança, mas também os problemas sistémicos que lhes estão subjacentes, as organizações de verificação de factos, a comunicação social, o governo e as empresas podem resistir a estas tendências preocupantes.
, , ,