Фактілерді тексеру немесе фактчекинг дезинформацияға қарсы күресті қалай жеңе алады
Йоханнесбург-Washington Post-тың  факт тексерушілеріне сәйкес, АҚШ президенті Дональд Трамп оның инаугурация кезінен бастап 113 000-нан астам жалған немесе адастыратын мәлімдемелерді жасады . Кейбір адамдар саясаткерлердің мәлімдемелері фактілерін тексеру осы ғасыр дезинформация проблемаларына жауап болып табылатынына күмән келтіргені таңқаларлық емес.
Еуропа, Америка, Африка және Азиядан келген саясаткерлер мен журналистер шілде айында Лондондағы БАҚ бостандығы үшін Жаһандық Конференцияда кездескен кезде, олар жалған ақпараттардың өсуі саясаткерлер мен бұқаралық ақпарат құралдарына қоғамдық сенімнің төмендеуіне ықпал еткенін мойындады. Бірақ тиімді шешімдер әлі қыр көрсеткен жоқ. Сол айда Еуропаның саяси және іскерлік элитасы Les Rencontres Économiques d ' Aix-en-Provence 2019 конференциясына жиналған кезде, олар да сенімді қалпына келтіру үшін санаулы нұсқаларды көрді.
Бірақ бұл олардың жоқ екенін білдірмейді. Африкада, Латын Америкасында және Еуропада фактілерді тексеру жөніндегі ұйымдардың басшылары немесе негізін қалаушылар ретінде, біздің жұмысымыз дезинформация салдарларымен күресуде және сенімді дереккөздерге деген сенімді қалпына келтіруде маңызды рөл атқаратынын білеміз.
Бұл міндетті орындау, ең алдымен, алдымызда тұрған міндеттерді жан-жақты түсінуді талап етеді. Фактілерді тексерумен айналысатын 200-ге жуық әлемдік ұйымдардың көпшілігі жұртшылыққа түзетілген ақпаратты ұсыну арқылы жалпылама жалған көзқарасты қайта қарастыру қажеттілігіне сендіреді.
Фактілерді тексеру жөніндегі ғылыми жұмыстардың көпшілігі осы жорамалдарды тексеруге бағытталғаны таңқаларлық емес. Нәтижелер көп үміт күттіреді. Адамдарға дұрыс ақпарат беру олардың өз көзқарастарын түзететініне кепілдік береді деп ешкім де айта алмайды, қайталама зерттеулер фактілерді тексеру жұртшылықтың өз пайымдауларын  қайта қарауға  көмектесетінін көрсетті, тіпті қорытынды берік қалыптасқан сенімге қайшы келсе де.
Бірақ фактологиялық тексерулерді жариялау жеткіліксіз. Біріншіден, тіпті ең үлкен ресурстар болған кезде де, дезинформацияның түзетілгендігін көрген барлық адамдарды қадағалау және олардың алдына фактілерді тексеру нәтижесін қою мүмкін емес еді. Және әрбір жалған өтінішті тексеру үшін жай ғана интернетте және қоғамдық пікірталастарда айналатын тым көп жалған ақпарат бар.
Subscribe now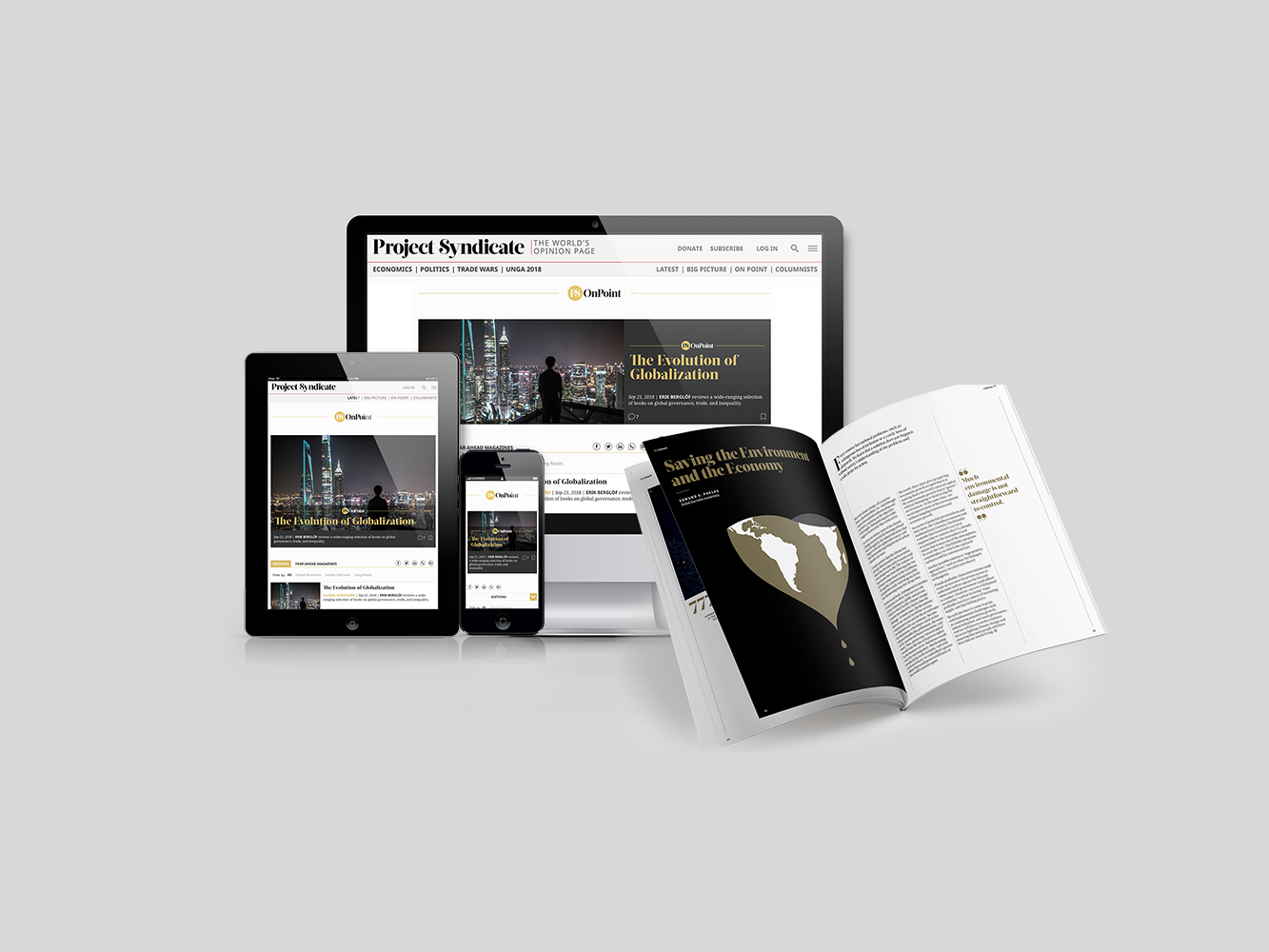 Subscribe now
Subscribe today and get unlimited access to OnPoint, the Big Picture, the PS archive of more than 14,000 commentaries, and our annual magazine, for less than $2 a week.
Сондықтан да, маңызды дезинформацияны анықтаудан және түзетуден басқа,  факт тексерушілер ағымды азайту үшін саясаткерлермен, дәстүрлі бұқаралық ақпарат құралдарымен, әлеуметтік желілердің платформаларымен және басқа да тиісті мекемелермен өзара іс-қимыл жасауы тиіс. Бұл қоғамдық қайраткерлерге хаттамаға түзетулер енгізу, стандарттау жөніндегі органдарға шағым беру және бұқаралық ақпарат құралдарының ұйымдары үшін кәсіби даярлықты ұйымдастыру туралы өтінішті білдіреді. Бұл сондай-ақ технологиялық компаниялармен дезинформацияның, оның ішінде халықаралық шекаралар арқылы кеңінен таралуының алдын алу жолдарын іздестіру жөніндегі жұмысты білдіреді.
Сонымен қатар, фактілерді тексерумен айналысатын ұйымдар жалған ақпаратпен күресуге ғана емес, шынайы ақпарат көздерін анықтауға және оларға өз оқырмандары мен ізбасарларын бағыттауға көңіл бөлуі тиіс. Біз адамдарды жалған немесе жаңылыстыратын пікірлерді анықтауға үйрету үшін мектептермен және басқа да білім беру платформаларымен жұмыс істеуге тиіспіз. Біздің ұйымдар қолданатын тәсіл осындай, және олардың аздығы мен ресурстардың жетіспеуіне қарамастан, әсері көзге көрінерлік.
Мысалы, қаңтар айында Ибрагима Диуф, Сенегалдың ірі саяси партияларының бірі үшін манифест жазуға жауапты экономист, Parti de l'Unité et du Rassemblement, Африка тексеру тобының жұмысы нәтижесінде саяси партиялардың манифест авторлары өз тұлғасының дұрыстығына көп көңіл бөлетін болды.
Осыған ұқсас, Оңтүстік Африканың билеуші африкалық ұлттық конгресінің бас директоры Фебе Потгитер-Гкубуле Африка тексеру ұйымы (Africa Check) Саяси партиялар мен олардың көшбасшыларының есеп беруін қамтамасыз етуде "маңызды рөл атқарады" деп ашық отырыста мәлімдеді. Бірнеше ай бұрын Оңтүстік Африка полиция қызметі Африка  тексеру ұйымының араласуынан кейін қылмыстың ұлттық статистикасын ресми түрде қайта қарап, деректер бастапқыда хабарлағандағыдан нашар болғанын мойындады. Билікте жұмыс істейтін адамдармен өзара іс-қимыл арқылы дезинформация жеткізуді қысқарту расында тиімді.
Сонымен қатар, Аргентинада Chequeado фактілерді тексеру ұйымы елдегі жастарды сыни ойлау дағдылары мен жаңалықтар сауаттылығына үйрету бойынша алғашқы бағдарлама жасады. Бұл жастарды дизинформацияның зиянды салдарына қарсы дайындау іс-шаралардың нәтижесі 2016 жылғы зерттеу нәтижелерін көрсетеді, ол Угандадағы мектеп жасындағы балалардың осындай дағдыларға үйреткеннен кейін жақсы және нашар медициналық ақпаратты ажырата білу қабілетіне үлкен серпіліс көрсетті.
Ақырында, фактілерді тиімді тексеру қоғамның сенімді ақпаратқа қол жеткізуін жақсарту бойынша күш-жігерді талап етеді. Мысалы, Біріккен Корольдігінде "Full Fact" ұйымы өзінің деректерін кең аудиторияға беру үшін ғана емес, сондай-ақ олардың жұртшылық үшін түсінікті түрде берілуін қамтамасыз ету үшін Ұлттық статистика басқармасымен бірге жұмыс жасайды.
Біз жалған ақпаратпен және сенімнің төмендеуімен немесе олардың себептерінің күрделілігін бағаламауымыз керек болса да, бұл мәселе кейбіреулердің пайымдауынша шешімі жоқ қиын мәселе емес. Дезинформация мен сенімсіздік симптомдарын ғана емес, сонымен қатар олардың негізінде жатқан жүйелі мәселелерді шеше отырып, фактілерді тексеру жөніндегі ұйымдар, бұқаралық ақпарат құралдары, Үкімет пен бизнес осы үрейлі үрдістерге қарсы тұра алады.
, , ,