Liegt Dudley richtig?
HANALEI, HAWAII – William Dudley, der letzte Präsident der New Yorker Federal Reserve Bank, hat sich kürzlich in ein Wespennest gesetzt, als er die Fed dazu aufrief, den Einfluss ihrer Politik auf die Präsidentschaftswahlen von 2020 zu berücksichtigen. Tatsächlich hat Dudley der Öffentlichkeit durch seine Beobachtung, dass die Maßnahmen der Fed die Politik und den Kurs der Vereinigten Staaten maßgeblich beeinflussen können, einen wertvollen Dienst erwiesen. Aber dies bedeutet nicht, dass seine Empfehlungen auch ins Ziel trafen.
Dudleys Logik war recht einfach: Senkt die Fed als Antwort auf Donald Trumps disruptive Handelspolitik die Zinsen, könnte dies den Präsidenten dazu ermutigen, seinen Weg noch weiter zu gehen. Trump glaubt, der Handelskrieg zwischen den USA und China müsse bis zum bitteren Ende weitergehen. Aber er hat auch erkannt, dass der Aktienmarkt auf seine geplanten Zölle negativ reagiert, dass die Unsicherheit beim Handel das Wachstum schwächt und dass dies die Chancen für seine Wiederwahl verringert.
Wenn die Fed nun ihre Politik lockert und damit das Risiko verringert, dass die Unsicherheit die Investitionen und das Wachstum schwächt, ist zu befürchten, dass Trump seine Handelsangriffe gegen China noch verstärkt. Wie Dudley es ausdrückt, sollte die Fed "völlig klar machen, dass Trump für die Folgen seiner Handlungen selbst verantwortlich ist".
Die Frage ist aber, was es bedeutet, dies "völlig klar" zu machen. So könnten die Beamten der Federal Reserve beispielsweise erklären, dass sie aufgrund der Handlungen des Präsidenten gezwungen sind, die Zinsen zu senken, um ihr duales Mandat zu erfüllen, also für stabile Inflationsraten und maximale Beschäftigung zu sorgen. Und sie könnten vor den Kollateralschäden niedriger Zinsen warnen: dem Schaden für jene Amerikaner, die von festverzinslichen Anleihen leben, und den finanziellen Stabilitätsrisiken durch Investoren, die verzweifelt nach höheren Renditen suchen. Auf diese unerwünschten Folgen sollte die Fed umgehend hinweisen.
Ebenso müssen die Fed-Beamten betonen, dass die Effekte der handelspolitischen Unsicherheit nicht völlig durch geldpolitische Maßnahmen ausgeglichen werden können. Viele einmal getätigten Investitionen sind – wenn überhaupt – nur schwer wieder rückgängig zu machen. Investitionen, die von der Existenz globaler Handelsketten abhängen, werden in einem waschechten Handelskrieg wertlos. Umgekehrt können sich Investitionen in die lokale Produktion, die auf einen anhaltenden Handelskrieg setzen, im Fall eines unerwarteten Friedens als teure Fehler erweisen.
Ist die Handelspolitik unsicher, sind Fehlkalkulationen wie diese unvermeidlich. Daher neigen die Unternehmen dazu, Investitionen zu vermeiden, bis diese Unsicherheit vorbei ist – unabhängig vom Zinsniveau. Die Zentralbank muss Trump daran erinnern, dass sie den makroökonomischen Einfluss seines Handelskriegs nicht vollständig ausgleichen kann, so gern er dies auch hätte.
Subscribe now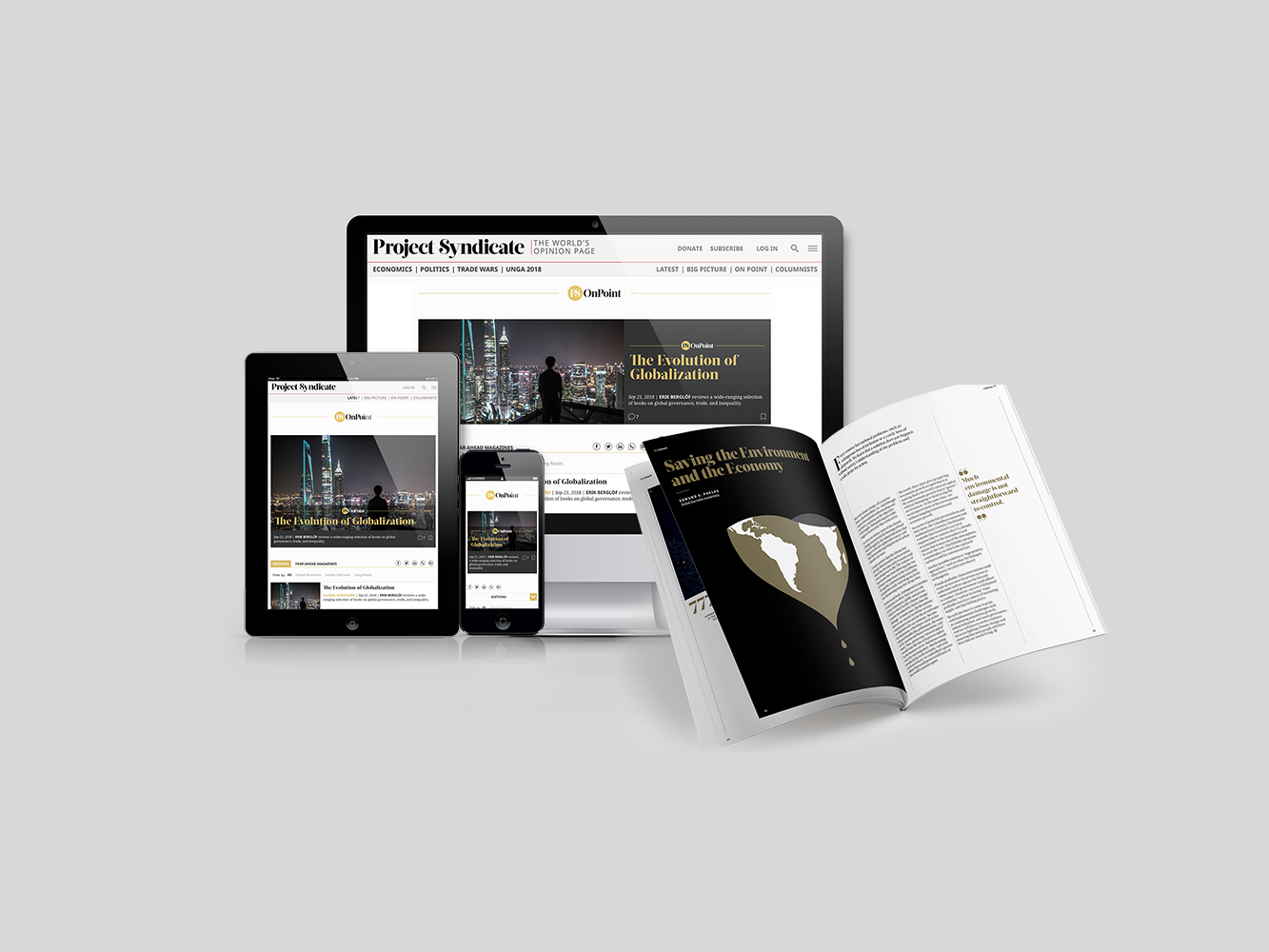 Subscribe now
Subscribe today and get unlimited access to OnPoint, the Big Picture, the PS archive of more than 14,000 commentaries, and our annual magazine, for less than $2 a week.
Dudleys provokanteste Bemerkung war, man könne sogar sagen, dass "die Wahlen selbst in den Aufgabenbereich der Fed" fallen könnten. Dieser Kommentar, mit dem er anzudeuten schien, die Fed solle versuchen, die Wahlergebnisse zu beeinflussen, zog vehemente Kritik auf sich – und schließlich nahm Dudley ihn zurück. Zur Klärung fügte er hinzu, Fed-Beamte "sollten nie durch politische Erwägungen motiviert sein oder die Geldpolitik absichtlich darauf ausrichten, Wahlen zu beeinflussen".
Aber die Maßnahmen der Fed beeinflussen die Wahlen, und diese unbestreitbare Tatsache hat für die Zentralbank Konsequenzen. Zinssenkungen gegen eine bevorstehende Rezession machen Trumps Wiederwahl wahrscheinlicher. Umgekehrt würde seine Wiederwahl mittelfristig das Wachstum verringern, da dann mit weiteren willkürlichen Maßnahmen, Handelskonflikten und Unsicherheitsfaktoren zu rechnen wäre. Wie soll eine Federal Reserve, deren Mandat es vorsieht "maximale Beschäftigung" zu sichern, kurzfristige Beschäftigungszuwächse gegen längerfristige Arbeitsplatzverluste abwägen?
Dies ist eine schwierige Frage – nicht zuletzt deshalb, weil der Humphrey-Hawkins-Act, der der Fed ihr Mandat vorschreibt, für dessen Erfüllung keinen Zeitrahmen vorgibt. Auch gibt es dort keinen Abzinsfaktor, mit dem momentane Zuwächse gegen zukünftige Verluste abgewogen werden könnten. Aber diese Diskussion ist unvermeidlich. Oder sie sollte es zumindest sein.
Ein Großteil der Debatte darüber kann vertraulich stattfinden. Aber stellen wir uns vor, die Demokraten nominieren für 2020 einen Kandidaten mit völlig anderen handelspolitischen Einstellungen. Dann müssen die Beamten und Gouverneure der Fed wirtschaftliche Prognosen erstellen, die – je nach Wahlergebnis – zwei unterschiedliche wirtschaftliche Wege berücksichtigen. Dann wird die Fed, die gegenüber dem Kongress rechenschaftspflichtig ist, unter Druck geraten, diese Prognosen öffentlich zu machen. Und man kann sich leicht den Tweetstorm vorstellen, mit dem der Zentralbank dann Parteilichkeit oder Schlimmeres vorgeworfen wird.
Soll die Fed ihr Prognosen unterdrücken oder frisieren, um als unpolitisch zu erscheinen? Damit würde sie ihre Amtspflicht verletzen, die darin besteht, wirtschaftliche Szenarien vorherzusagen und entsprechende Maßnahmen zu formulieren.
Vor einem ähnlichen Dilemma stand die Bank of England, als sie ihre Meinung zu den Auswirkungen des Brexit auf die britische Wirtschaft veröffentlichte und daraufhin massive politische Angriffe über sich ergehen lassen musste. Politischer Beschuss und Unannehmlichkeiten sind bei den Zentralbanken Teil der Stellenbeschreibung – und bei öffentlichen Prognosen unter solchen Umständen unvermeidlich. Politiker werden die Unparteilichkeit der Zentralbanker anzweifeln, und dies hat unvermeidlich Kontroversen und Rufschädigung zur Folge.
Dadurch, dass Dudley kein Blatt vor den Mund nahm, übermittelte er eine weitere wichtige Botschaft: es lohnt sich, der Kritik standzuhalten. Würde die Fed die offensichtlichen Gefahren der US-Handels- und Haushaltspolitik für die Wirtschaft verschweigen, wäre der Schaden für ihren Ruf noch unendlich größer.
Aus dem Englischen von Harald Eckhoff