La Fed et l'élection présidentielle
HANALEI, HAWAII – William Dudley, le précédent président de la Réserve fédérale de New-York, a récemment ouvert la boîte de Pandore en appelant la Fed à prendre en considération les conséquences de sa politique sur l'élection présidentielle de 2020. Il a rendu un précieux service d'intérêt général en soulignant l'impact parfois très important de la Fed sur la vie politique américaine. Pour autant, son conseil est-il approprié ?
Sa logique est claire. Si la Fed diminue les taux d'intérêt en réaction à la politique commerciale désordonnée de Trump, cela pourrait encourager ce dernier à poursuivre sur la même voie. Le président américain estime que les USA et la Chine sont voués à se livrer une guerre commerciale à mort. Pourtant, il reconnaît que la Bourse réagit mal à ses menaces de hausse des taxes douanières, que le climat d'incertitudes commerciales affecte la croissance et que cette situation ne favorise pas sa réélection.
Néanmoins, si la Fed relâche sa politique pour freiner une baisse des investissements et de la croissance liée aux incertitudes, Trump pourrait intensifier ses attaques commerciales contre la Chine. Dudley le dit, la Fed doit indiquer "sans ambiguïté que Trump sera le seul responsable des conséquences de ses décisions".
Toute la question est de savoir ce que veut dire "sans ambiguïté". La Fed peut expliquer que les décisions du président la contraint à baisser les taux d'intérêt de manière à remplir son double mandat de contrôle de l'inflation et d'un chômage le plus faible possible. Elle peut souligner les dommages collatéraux des taux d'intérêt faibles : cela nuit aux Américains qui disposent des revenus fixes et menace la stabilité financière en incitant les investisseurs à prendre des risques. La Fed ne doit pas hésiter à signaler ces conséquences indésirables.
Elle devrait aussi souligner que le relâchement monétaire ne peut compenser entièrement les conséquences des incertitudes commerciales. Une fois réalisé, il peut être très difficile, voir impossible de revenir sur un investissement. Un investissement basé sur une chaîne d'approvisionnement mondial peut perdre toute sa valeur en cas de guerre commerciale de grande ampleur. De même, un investissement local fondé sur la crainte d'une guerre commerciale durable peut devenir une erreur très coûteuse en cas de résolution imprévue du conflit.
Quand la politique commerciale est incertaine, des erreurs de prévision comme celles-là sont inévitables. Les entreprises sont incitées à suspendre leurs investissements en attendant que la situation se clarifie - et ce quels que soient les taux d'intérêt. La banque centrale doit rappeler à Trump que même s'il le souhaite, elle ne peut neutraliser totalement les conséquences macroéconomiques de sa guerre commerciale.
Subscribe now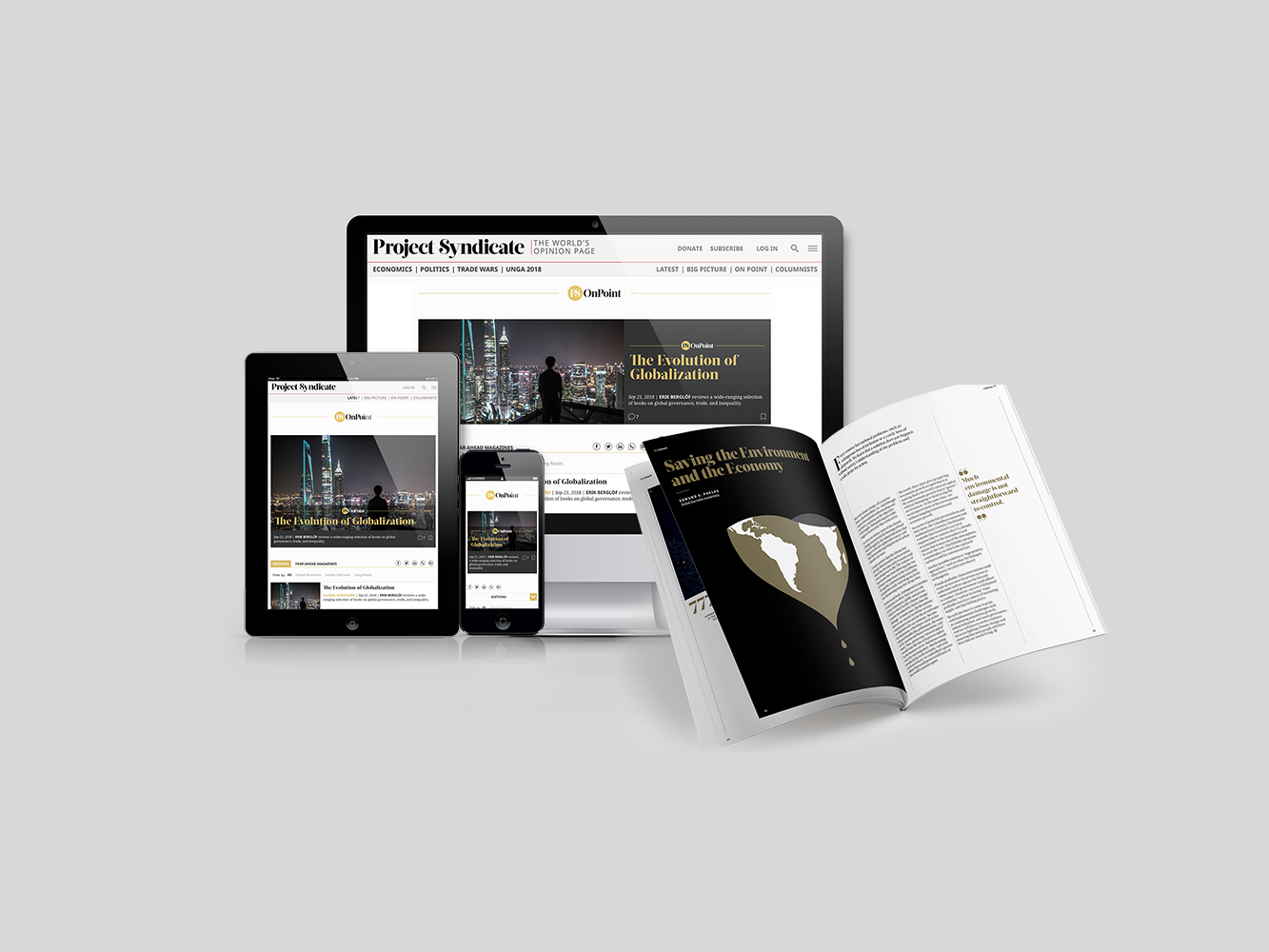 Subscribe now
Subscribe today and get unlimited access to OnPoint, the Big Picture, the PS archive of more than 14,000 commentaries, and our annual magazine, for less than $2 a week.
"On peut défendre l'idée que l'élection elle-même est du ressort de la Fed". Telle a été la remarque la plus provocante de Dudley. Suggérant que la Fed devrait influer sur l'élection, sa petite phrase a déclenché une salve de critiques féroces, au point qu'il a fait machine arrière : les responsables de la Fed "ne doivent jamais être motivés par des considérations politiques ou décider d'une politique monétaire pour peser sur une élection".
Mais la politique de la Fed a une influence sur les élections, et cette réalité incontestable a des conséquences pour la banque centrale. La baisse des taux d'intérêt pour éviter une récession favorise la réélection de Trump. Or sa réélection conduira à une baisse de la croissance à moyen terme, dans la mesure où il poursuivra sa politique erratique, entretiendra les conflits commerciaux et l'incertitude. Le mandat de la Fed lui impose de veiller à maintenir le chômage au plus bas. Alors quel compromis doit-elle faire entre baisse du chômage à court terme et perte d'emplois à long terme ?
C'est une question difficile, notamment parce que la loi Humphrey-Hawkins qui fixe le mandat de la Fed ne spécifie aucun calendrier pour y parvenir et aucun point d'équilibre entre gains à court terme et pertes à long terme. Mais ce débat est inévitable, ou tout au moins, il devrait l'être. Et il ne doit pas être nécessairement public.
Mais imaginons que le candidat démocrate à l'élection de 2020 propose une politique commerciale très différente. La Fed devrait alors faire des prévisions économiques dans les deux cas de figure : victoire de Trump ou du candidat démocrate. Or, responsable devant le Congrès, la Fed sera soumise à des pressions pour qu'elle publie ses prévisions. On peut imaginer l'avalanche de tweets et d'accusations de partialité et pire encore qui s'abattront alors sur elle.
La Fed doit-elle s'abstenir de faire des prévisions pour apparaître apolitique ? Dans ce cas, elle n'assumerait pas sa responsabilité d'anticiper l'avenir économique et de prendre des mesures en conséquence.
La Banque d'Angleterre a été confrontée à un dilemme analogue lorsqu'elle a émis un avis sur les conséquences du Brexit pour l'économie britannique. Elle a alors été la cible de critiques acerbes. Mais une banque centrale ne peut y échapper quand elle fait des prévisions et qu'elle les rend public dans un tel contexte. Les dirigeants politiques contestent alors son impartialité, ce qui suscite inévitablement des controverses et peut nuire à son image.
En s'exprimant, Dudley a fait passer un autre message important : la Fed ne doit pas craindre les critiques. Si elle ne s'exprime pas sur le risque évident que la politique budgétaire et commerciale américaine fait courir à l'économie du pays, sa réputation en souffrira infiniment plus.
Traduit de l'anglais par Patrice Horovitz