Dudley agiu bem?
HANALEI, HAVAÍ – William Dudley, o anterior presidente do Banco da Reserva Federal de Nova Iorque, mexeu recentemente num ninho de vespas quando apelou ao Fed que considerasse o impacto das suas políticas nas eleições presidenciais de 2020. Na verdade, Dudley prestou um relevante serviço público ao observar que a política do Fed pode influenciar a política, por vezes com implicações profundas para o rumo dos Estados Unidos. Mas isso não significa que as suas recomendações fossem certeiras.
A lógica de Dudley foi clara. Se o Fed baixar as taxas de juro em resposta às turbulentas acções de política comercial de Trump, o presidente poderá ser encorajado a recorrer a mais acções análogas. Trump acredita que os EUA e a China estão envolvidos numa guerra comercial até à morte. Mas também reconheceu que o mercado bolsista reage negativamente às suas ameaças de tarifas aduaneiras, que a incerteza relativa ao comércio enfraquece o crescimento, e que isso prejudica as suas hipóteses de reeleição.
A preocupação é que, caso o Fed flexibilize a política, minimizando assim o abrandamento do investimento e do crescimento induzido pela incerteza, Trump se sinta à vontade para intensificar os seus ataques comerciais contra a China. Como afirmou Dudley, o Fed deve "deixar perfeitamente claro que Trump assumirá as consequências dos seus actos".
A questão está em saber o que deixar "perfeitamente claro" implica. Os responsáveis da Reserva Federal podem explicar que as acções do presidente forçam-nos a baixar as taxas de juro, de modo a cumprirem o seu duplo mandato de estabilidade da inflação e de maximização do emprego. Podem advertir relativamente aos danos colaterais das baixas taxas de juro, que prejudicam os americanos que auferem rendimentos fixos e despertam riscos de instabilidade financeira ao encorajarem os investidores a procurar activos mais lucrativos e arriscados. O Fed deveria assinalar estas consequências indesejáveis sem hesitar.
Os responsáveis do Fed também deveriam salientar que a flexibilização monetária não consegue neutralizar completamente os efeitos da incerteza com a política comercial. Muitos investimentos, uma vez iniciados, só dificilmente são reversíveis, e isso se puderem ser revertidos. Os investimentos fundamentados na existência de cadeias de abastecimento globais serão inutilizados por uma guerra comercial generalizada. Do mesmo modo, os investimentos na produção local, fundamentados no conflito comercial em curso, podem tornar-se erros dispendiosos se a paz comercial for inesperadamente conseguida.
Quando a política comercial é incerta, estes erros de cálculo são inevitáveis. Por conseguinte, as empresas têm um incentivo para atrasar o investimento até que essa incerteza seja resolvida – independentemente do nível das taxas de juro. O banco central precisa de recordar a Trump que não consegue compensar completamente o impacto macroeconómico da sua guerra comercial, independentemente do quanto ele deseja que aconteça.
Subscribe now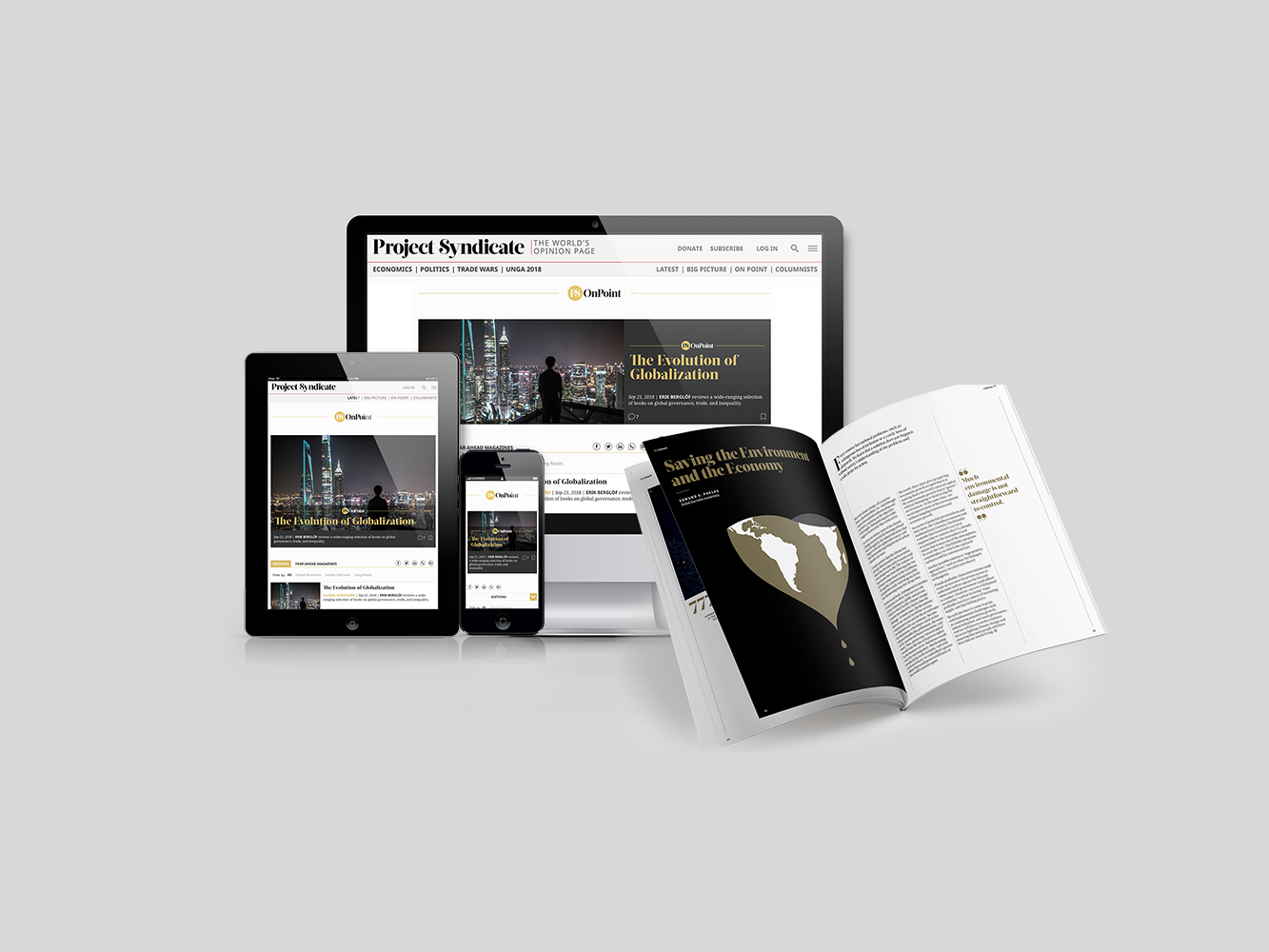 Subscribe now
Subscribe today and get unlimited access to OnPoint, the Big Picture, the PS archive of more than 14,000 commentaries, and our annual magazine, for less than $2 a week.
O comentário mais provocatório de Dudley foi que "até já se debate se as próprias eleições não recairiam na esfera de competência do Fed". Sugerindo aparentemente que o Fed deveria procurar influenciar os resultados eleitorais, este comentário provocou críticas ferozes, e Dudley posteriormente retirou-o. Os responsáveis do Fed "nunca deveriam ser motivados por considerações políticas ou definir deliberadamente a política monetária com o objectivo de influenciar eleições", esclareceu.
Mas as políticas do Fed influenciam realmente as eleições, e este facto incontestável tem consequências para o banco central. A redução de taxas directoras para evitar uma recessão iminente torna mais provável a reeleição de Trump. Por sua vez, a sua reeleição implica um crescimento mais lento no médio prazo, na medida em que representará a continuação de políticas erráticas, do conflito comercial e da incerteza. Como deve uma Reserva Federal, cujas atribuições se estendem à garantia da "maximização do emprego", compensar o crescimento do emprego no curto prazo com a diminuição do emprego no longo prazo?
Este é um problema difícil, sobretudo porque a Lei Humphrey-Hawkins, que define as atribuições do Fed, não determina qualquer prazo para que sejam cumpridas nem uma taxa de desconto que permita comparar os ganhos correntes com as perdas futuras. Mas este debate é inevitável. Ou pelo menos deveria ser.
Grande parte desta discussão pode ocorrer de forma privada. Mas imagine-se agora que os Democratas nomeiam um candidato a 2020 com preferências muito diferentes quanto à política comercial. Os responsáveis e governadores do Fed terão então de formular previsões económicas que descrevam dois rumos diferentes para a economia, dependendo do resultado das eleições. O Fed, como organismo responsável perante o Congresso, enfrentará pressões para tornar públicas estas previsões. Pode imaginar-se a resultante tempestade de tweets de opróbrio a acusar o banco central de partidarismo ou pior.
Deve o Fed suprimir ou exagerar as suas previsões para aparentar ser apolítico? Fazê-lo significaria faltar ao cumprimento do seu dever, que consiste em prever cenários económicos e formular políticas em conformidade.
O Banco de Inglaterra enfrentou um dilema análogo ao opinar sobre as implicações do Brexit para a economia britânica, e foi sujeito a ataques políticos. As críticas e o desconforto políticos fazem parte da descrição do cargo, e são inevitáveis quando se fazem previsões públicas nessas circunstâncias. Os políticos contestarão a imparcialidade dos bancos centrais. Inevitavelmente, seguem-se a controvérsia e os danos à reputação.
Ao intervir, Dudley transmitiu outra mensagem importante: vale a pena ser alvo de críticas. Se o Fed hesitasse pronunciar-se relativamente aos riscos óbvios que as políticas fiscais e comerciais dos EUA colocam hoje à economia dos EUA, os danos sofridos pela sua reputação seriam infinitamente piores.