Los blues del juicio político
WASHINGTON, DC – Lo más desolador sobre los procedimientos de juicio político contra el presidente norteamericano, Donald Trump, es que no están en absoluto a la altura del peso constitucional del caso. Es verdad, algunos demócratas en la Cámara de Representantes, particularmente Adam Schiff de California, presidente del Comité de Inteligencia de la Cámara, sí parecen entender la gravedad de la cuestión que tienen enfrente. Pero la mayoría de los republicanos –incitados por Trump, que suele quejarse de que no están haciendo lo suficiente por él- están en una misión de búsqueda y destrucción. La portavoz de la Cámara, Nancy Pelosi, que durante mucho tiempo se había negado a avanzar con el juicio político, perdió el control de su banca sobre el tema este verano y ha terminado donde ella temía: en una amarga lucha partidaria.
A riesgo de sentar un precedente desafortunado al permitir que los otros muchos abusos de poder de Trump no reciban castigo alguno, Pelosi ha reducido la investigación de juicio político a la actividad presidencial para la cual hay pruebas adecuadas, y que a su entender y el de sus aliados demócratas el público norteamericano puede entender fácilmente. Eso significa que Trump y sus aliados tienen un blanco muy limitado al cual se puede disparar.
La investigación, por ende, está centrada en el hecho de que Trump retuvo 391 millones de dólares de ayuda militar aprobada en el Congreso para Ucrania y rechazó la posibilidad de una reunión en la Casa Blanca tan deseada por el nuevo presidente de este país, Volodymyr Zelensky, mientras él y sus socios presionaban por favores políticos para ayudar en la elección norteamericana de 2020. En particular, querían que Ucrania investigara al hijo Hunter del ex vicepresidente Joe Biden, que de manera poco aconsejable aceptó un puesto lucrativo en la junta de una compañía de gas ucraniana cuando su padre estaba a cargo de la política hacia Ucrania. (Los dos Biden han negado haber cometido un delito y, hasta el momento, no se ha encontrado nada).
Si bien los demócratas, claramente, tienen sentimientos fuertes respecto de Trump, últimamente han intentado adoptar un tono solemne. Cuando Pelosi anunció la investigación de juicio político en septiembre, por ejemplo, le cedió el liderazgo sobre la cuestión a Schiff, un hombre firme e inflexible, quitándoselo al Comité Judicial de la Cámara, abiertamente partidario y cuyo presidente (Jerrold Nadler de Nueva York) es más débil.
Por más difícil de creer que sea, el período transcurrido desde entonces ha sido de relativa calma, mientras la Comisión de Inteligencia se dedicó a reunir testimonios a puertas cerradas. Eso cambiará cuando comiencen las audiencias públicas del juicio político esta semana. Para garantizar que su bando sea lo suficientemente duro con los testigos, los líderes republicanos han sumado al bullicioso representante de Ohio Jim Jordan a la Comisión de Inteligencia.
Las audiencias cerradas –no inusuales en cuestiones investigativas y, a diferencia de los casos de los presidentes Richard Nixon y Bill Clinton, ahora no hay ningún procurador especial que haga su investigación- arrojaron una acusación fuerte contra Trump. Eso se debió, en parte, a que el formato fue más productivo: los miembros de la comisión no ganan nada pavoneándose y siendo disruptivos cuando no hay cámaras presentes-. Pero el factor más importante –sin precedentes modernos- fue la valiente decisión de una cantidad de empleados gubernamentales no partidarios y de nivel relativamente alto, la mayoría de ellos funcionarios de carrera del servicio exterior, de desobedecer las órdenes de la Casa Blanca de no presentarse. Pusieron en riesgo sus carreras haciéndose presentes ante la comisión. Algunos renunciaron a sus empleos para poder hacerlo.
Subscribe now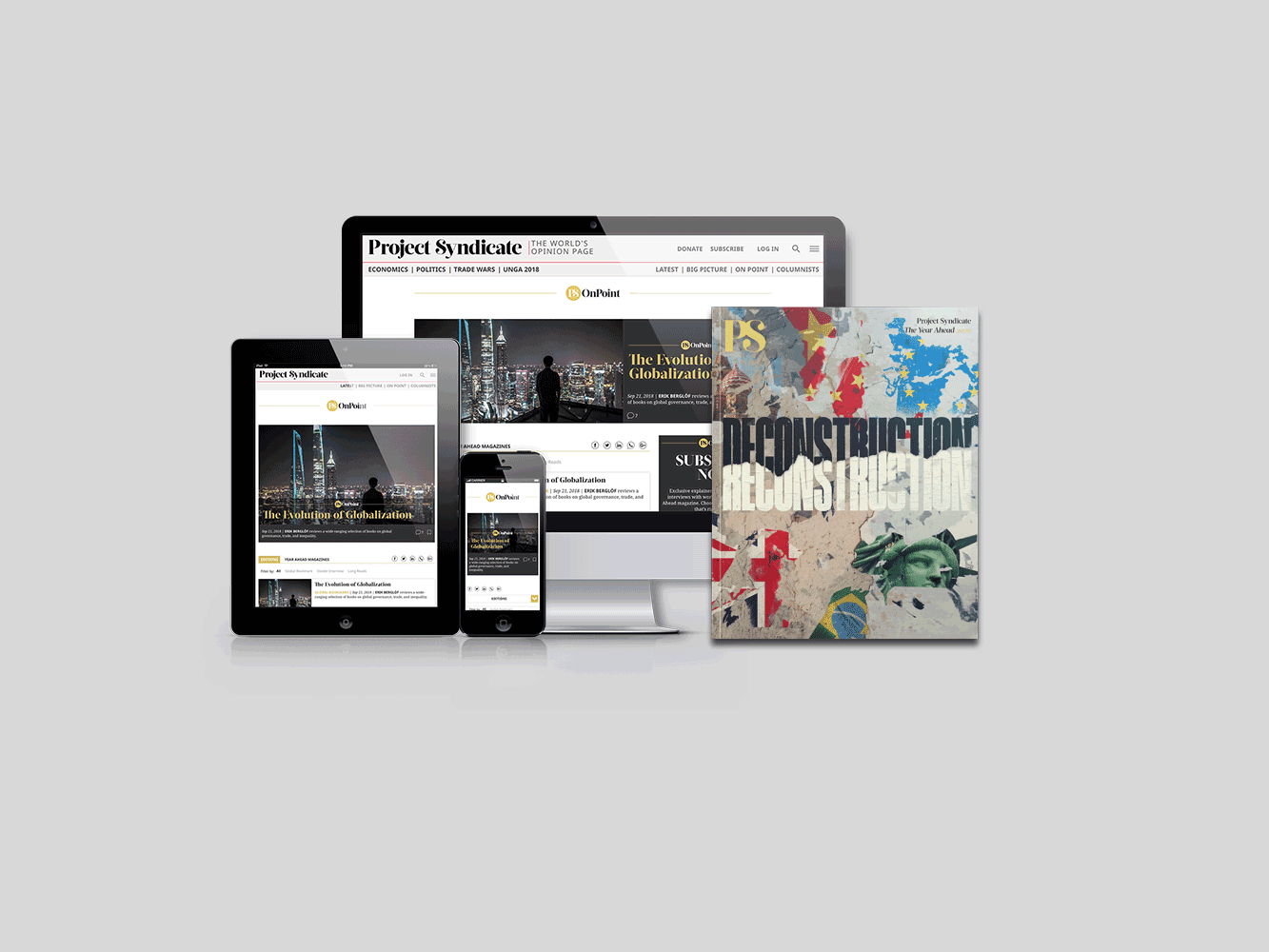 Subscribe now
Subscribe today and get unlimited access to OnPoint, the Big Picture, the PS archive of more than 14,000 commentaries, and our annual magazine, for less than $2 a week.
Trump, que no entiende casi nada del arte de gobernar, cometió un error importante al atacar a funcionarios públicos de carrera desde el inicio de su presidencia. Subestimó –o simplemente no logró entender- el honor de personas que podían ganar más en el sector privado pero que creían en la función pública. Y empeoró las cosas, para él y para el gobierno, al crear un grupo en las sombras –encabezado por el peculiarmente desbordado Rudy Giuliani, alguna vez un alcalde muy admirado de Nueva York y hoy devenido un pendenciero independiente que se desempeña como abogado personal de Trump –para imponer la política hacia Ucrania del presidente por sobre la de "los burócratas".
Estas infinitas operaciones "fuera de los libros" –ya sea los "Plomeros de la Casa Blanca" de Nixon o el escándalo Irán-Contras durante la administración de Ronald Reagan- normalmente se van a pique. Yo cubrí el juicio político a Nixon y, si bien Trump en teoría es culpable de delitos más graves, hay una similitud asombrosa: ambos hombres se metieron en serios problemas por no reconocer límite alguno a la hora de buscar revancha contra los oponentes políticos. 
El despido repentino en mayo de Marie Yovanovitch, una funcionaria histórica del servicio exterior y una embajadora sumamente respetada de Estados Unidos en Ucrania que había intentado bloquear la intromisión política de Giuliani (recibió órdenes, sin explicación, de tomarse el próximo avión), ofuscó profundamente a la burocracia ya desmoralizada del Departamento de Estado. El secretario de Estado, Mike Pompeo, cuyas ambiciones políticas mal disimuladas lo han llevado a mantenerse cerca de Trump, directamente se negó a protegerla.
Los republicanos en el Congreso pudieron ver en el memorando sobre la llamada infame de Trump del 25 de julio a Zelensky que Trump había presionado a su par ucraniano para tomar medidas que lo beneficiarían políticamente. Muchos también saben que retener una ayuda a Ucrania aprobada por el Congreso probablemente constituya un abuso de poder, un delito merecedor de un juicio político. Pero, desesperados por proteger al presidente, los republicanos han saltado de una defensa frustrada a otra.
A título de distracción, han intentado difamar y hasta exponer al informante cuya revelación dio lugar a la investigación de juicio político. Por ejemplo, Trump recientemente vociferó ante el cuerpo de prensa reunido en la entrada de la Casa Blanca que las acusaciones del informante eran todas "mentiras", aunque los cargos han sido confirmados ampliamente por testigos frente a las comisiones. Exponer el nombre del informante –cosa que ha intentado hacer Donald Trump Jr, entre otros- podría ser un delito federal (excepto si lo hace el presidente) y podría poner en peligro la vida de esa persona.
Si bien han aparecido algunas grietas en el frente republicano, Trump parece por ahora estar ejerciendo el control del partido. Insiste en que los republicanos habrían perdido la elección presidencial de 2016 si no hubiera sido por él y que, por lo tanto, le deben fidelidad. Por si acaso, ha ofrecido ayuda a los senadores republicanos –particularmente al líder de la mayoría, Mitch McConnell- que están buscando una reelección en 2020 (una pérdida de cuatro bancas republicanas haría que el control pasara a manos de los demócratas). Por supuesto se llevarán a cabo unos eventos de recaudación de fondos en el Hotel Internacional Trump en Washington. Al menos un experto en ética dice que los aportes de Trump a los senadores antes de la votación por el juicio político podrían constituir un "soborno" (un delito también digno de un juicio político).
Trump cada vez confía más en sus propios instintos, y ahora casi no tiene colaboradores que desafíen sus ideas. Al mismo tiempo, está cada vez más agitado por su posible juicio político en la Cámara. Como resultado de ello, el presidente es aún más impulsivo en materia de política exterior, en particular con respecto a la calamidad en Siria.
Casi todos los presidentes norteamericanos han honrado su deber constitucional de "asegurar que las leyes se ejecuten fielmente". Pero Trump, con su estrategia el estado soy yo, ve su rol de manera muy diferente. En consecuencia, es el mayor problema de su presidencia hasta el momento.