Kryptokočičí zlato?
CAMBRIDGE – Je kryptoměna bitcoin největší bublinou v dnešním světě, anebo skvělou investiční příležitostí do špičkové finanční technologie nové éry? Můj nejlepší odhad zní, že technologie samotná bude prosperovat, avšak cena bitcoinu se propadne.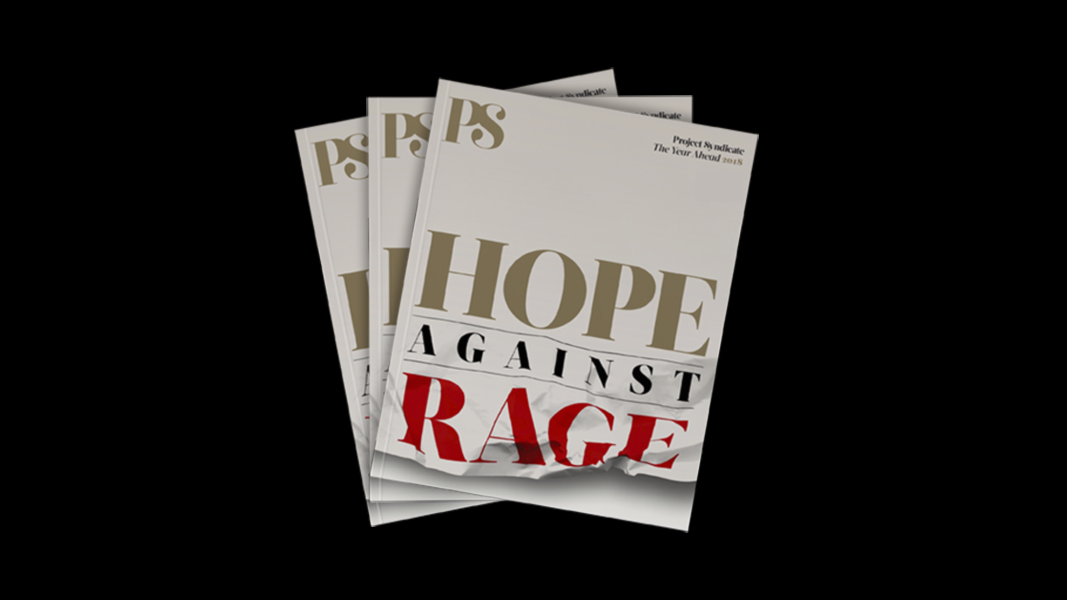 The Year Ahead 2018
The world's leading thinkers and policymakers examine what's come apart in the past year, and anticipate what will define the year ahead.
Pokud příběh bitcoinu nesledujete, pak vězte, že jeho cena vzrostla v uplynulých 12 měsících o 600% a v posledních 24 měsících o 1600%. K pátému říjnu stojí jednotka této virtuální měny přes 4200 dolarů, což je více než trojnásobek ceny za unci zlata. A někteří propagátoři bitcoinu tvrdí, že se jeho hodnota vyšplhá v příštích několika letech ještě mnohem výš.
Další vývoj bude hodně záviset na reakci vlád. Budou tolerovat anonymní platební systémy, které usnadňují daňové úniky a zločinnost? Vytvoří vlastní digitální měny? Další klíčová otázka zní, nakolik úspěšně se podaří proniknout na trh různým "alt-coinovým" konkurentům bitcoinu.
V zásadě je nadmíru snadné technologii bitcoinu naklonovat či zdokonalit. Méně snadné je však dohnat náskok bitcoinu v oblasti kredibility a vytvořit rozsáhlý ekosystém aplikací, které kolem něj vznikly.
Prozatím zůstává regulační prostředí pro všechny volně přístupné. Čínská vláda v obavách z využívání bitcoinu při odlivu kapitálu a daňových únicích nedávno zakázala bitcoinové burzy; naopak Japonsko ve zjevné snaze stát se celosvětovým centrem finančních technologií začlenilo bitcoin mezi legální měny.
Spojené státy podnikají zkusmé kroky, aby se při regulaci finančních technologií vydaly cestou Japonska, avšak konečný výsledek zdaleka není zřejmý. Důležité však je, že bitcoin nemusí vyhrát všechny bitvy, aby ospravedlnil svou závratnou cenu. Japonsko jakožto třetí největší ekonomika světa má mimořádně vysoký poměr měny k příjmu (zhruba 20%), takže tamní úspěch bitcoinu je obrovským triumfem.
V Silicon Valley zatím slintající manažeři investují do bitcoinu a současně pumpují peníze do konkurentů. Po bitcoinu je nejvýznamnějším z nich Ethereum. Jeho velkorysé ambice se podobají Amazonu: umožnit uživatelům používání téže obecné technologie ke sjednávání a sepisování "chytrých kontraktů" prakticky na cokoliv.
Na počátku října činila tržní kapitalizace Etherea 28 miliard dolarů, oproti 72 miliardám pro bitcoin. Třetí je s odstupem Ripple, platforma podporovaná bankovním sektorem, která má snížit transakční náklady u mezibankovních a zahraničních převodů – její tržní kapitalizace dosahuje 9 miliard dolarů. Za první trojkou následují desítky rodících se konkurentů.
Většina expertů se shoduje, že důmyslná technologie stojící v pozadí virtuálních měn může mít široké uplatnění v oblasti kybernetické bezpečnosti, která v současnosti představuje jednu z největších překážek stability globální finanční soustavy. U mnoha developerů se stal cíl v podobě vytvoření levnějšího a bezpečnějšího platebního mechanismu prvořadějším než ambice bitcoinu nahradit dolary.
Bylo by však bláhové domnívat se, že bitcoinu bude někdy umožněno nahradit peníze vydávané centrálními bankami. Jedna věc je umožnit malé anonymní transakce ve virtuálních měnách; to by bylo pro vlády žádoucí. Něco úplně jiného je však dopustit velké anonymní platby, které by vládám mimořádně ztěžovaly výběr daní nebo boj proti kriminalitě. Jak uvádím ve své nedávné knize o minulých, současných a budoucích měnách, vlády vydávající bankovky velké nominální hodnoty samozřejmě rovněž riskují napomáhání daňovým únikům a trestné činnosti vůbec. Hotovost je však na rozdíl od virtuálních měn alespoň hmotná.
Bude zajímavé sledovat, jak se japonský experiment vyvine. Vláda už naznačila, že donutí bitcoinové burzy, aby hlídaly trestnou činnost a shromažďovaly informace o majitelích vkladů. Přesto je jisté, že pachatelé globálních daňových úniků budou hledat způsoby, jak anonymně získat bitcoiny v zahraničí a pak své peníze vyprat přes japonské účty. Převoz papírové měny ze země a do země znamená pro daňové podvodníky a zločince velké náklady; otevírá-li Japonsko náruč virtuálním měnám, riskuje, že se stane daňovým rájem na způsob Švýcarska – přičemž do technologií budou vtěleny zákony o bankovním tajemství.
Kdyby bitcoin přišel o svou téměř úplnou anonymitu, bylo by obtížné ospravedlnit jeho současnou cenu. Možná spekulanti s bitcoinem sázejí na to, že se vždy najde konsorcium zlotřilých států, jež umožní anonymní používání bitcoinu, nebo i státních aktérů typu Severní Koreje, kteří z něj budou těžit.
Klesla by cena bitcoinu na nulu, kdyby mohly vlády dokonale sledovat transakce? Možná ne. Ačkoliv transakce s bitcoiny vyžadují přehnané množství elektřiny, po pár zdokonaleních by bitcoin stále mohl předčit dvouprocentní poplatky, které si velké banky strhávají z transakcí přes kreditní a debetní karty.
A konečně si lze jen těžko představit, co by centrálním bankám zabránilo ve vytvoření vlastních digitálních měn a k využití regulací tak, aby zvýhodňovaly jejich měny až do konečného vítězství. Dlouhé dějiny měn nám říkají, že co soukromý sektor inovuje, to stát nakonec zreguluje a přivlastní si to. Nemám tušení, kam se cena bitcoinu v příštích dvou letech vydá, ale není důvod očekávat, že se virtuální měna vyhne podobnému osudu.
Z angličtiny přeložil Jiří Kobělka.