Золото криптодураков?
КЕМБРИДЖ (США) – Что такое криптовалюта биткойн – самый большой пузырь современного мира или отличная инвестиционная ставка на передовую финансовую технологию новой эры? Я склоняюсь к тому, что в долгосрочной перспективе данная технология будет процветать, а вот котировки биткойна рухнут.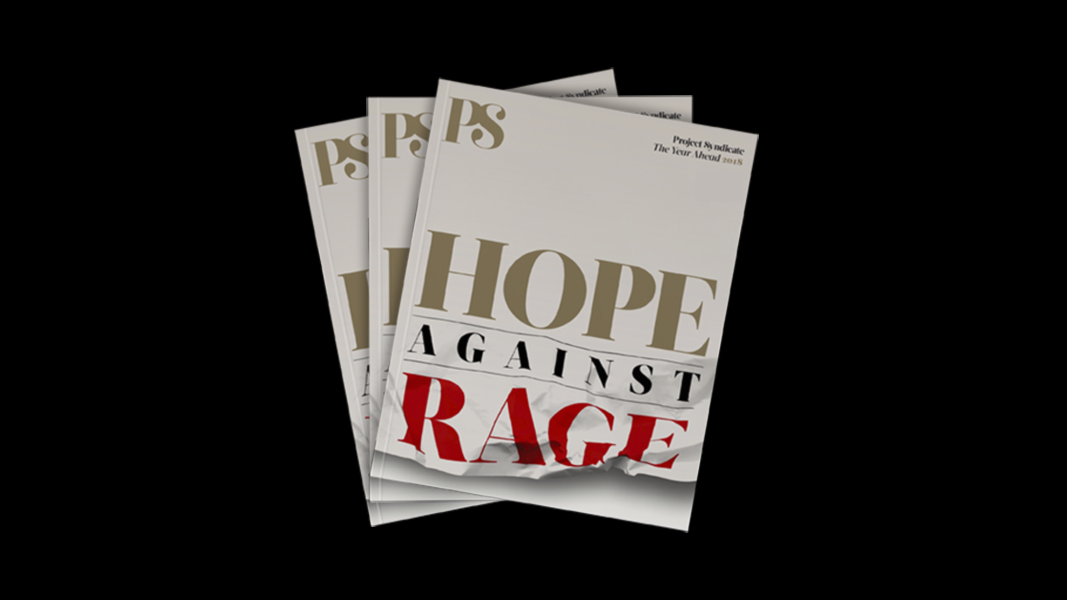 The Year Ahead 2018
The world's leading thinkers and policymakers examine what's come apart in the past year, and anticipate what will define the year ahead.
На случай, если вы вдруг не следите за событиями с биткойном: его цена выросла на 600% за последние 12 месяцев и на 1600% за последние 24 месяца. Одна единица этой виртуальной валюты стоит сейчас более $4200 (на 5 октября), то есть в три раза дороже унции золота. Некоторые апологеты биткойна считают, что в ближайшие несколько лет он будет стоить ещё дороже, причём намного.
Дальнейшие события во многом зависят от реакции правительств. Будут ли они толерантны к анонимным платёжным системам, которые помогают уклоняться от налогов и совершать преступления? Будут ли они создавать собственные цифровые валюты? Есть и ещё один важный вопрос: насколько успешно конкуренты биткойна – многочисленные «альт-койны» – будут проникать на рынок.
В принципе, технологию биткойна невероятно легко клонировать и совершенствовать. Однако далеко не так легко скопировать сформировавшееся преимущество биткойна в том, что касается доверия и большой экосистемы приложений, которая вокруг него уже построена.
Пока что регулирование в этой сфере остаётся слабым и хаотичным. Правительство Китая, озабоченное использованием биткойна теми, кто выводит капиталы и уклоняется от налогов, недавно запретило биткойн-биржи. С другой стороны, Япония предоставила биткойну статус легального платёжного средства, явно претендуя на роль глобального центра в секторе финтех.
США предпринимают осторожные шаги вслед за Японией в регулировании финтеха, хотя финал этой игры совсем не ясен. Впрочем, важно то, что биткойну не нужно выигрывать все битвы подряд, чтобы оправдать свой заоблачный курс. Япония – это третья по размерам экономика в мире, при этом в ней невероятно высок коэффициент соотношения наличных денег к доходам (около 20%), поэтому успех биткойна в этой стране является крупным триумфом.
Топ-менеджеры Силиконовой долины с азартом вкладывают деньги и в биткойн, и в его конкурентов. После биткойна самым важным из них является эфириум (ethereum). Захватывающие амбиции эфириума (по аналогии с сервисом Amazon) заключаются в том, чтобы дать возможность пользователям применять ту же самую базовую технологию для ведения переговоров и подписания «умных контрактов» практически о чём угодно.
На начало октября рыночная капитализация эфириума равнялась $28 млрд (против $72 млрд у биткойн). С капитализацией $9 млрд на отдалённом третьем месте находится Ripple – платформа, созданная банковским сектором для снижения транзакционных издержек межбанковских и международных переводов. За этой первой тройкой следуют десятки новоявленных конкурентов.
Большинство экспертов согласны с тем, что оригинальная технология, лежащая в основе виртуальных валют, может получить широкое применение в сфере кибербезопасности, откуда сейчас исходят одни из наиболее серьёзных угроз стабильности мировой финансовой системы. Для многих разработчиков цель создания более дешёвых и безопасных механизмов платежей стали важнее амбициозной цели биткойна – стать заменой доллару.
Глупо надеяться на то, что биткойну когда-нибудь позволят заменить деньги, выпускаемые центральными банками. Одно дело, когда правительства позволяют совершать небольшие анонимные транзакции с виртуальными валютами; это даже желательно. И совсем другой вопрос – разрешать анонимные платежи в крупных размерах; это может крайне затруднить сбор налогов и борьбу с преступной деятельностью. Правда, в своей новой книге о прошлом, настоящем и будущем наличных денег я отмечаю, что правительства, которые выпускают банкноты крупного номинала, тоже рискуют оказаться в числе помощников преступников и тех, кто уклоняется от налогов. Однако у наличных, в отличие от виртуальных денег, хотя бы есть вес.
Будет очень интересно понаблюдать за развитием японского эксперимента. Правительство пояснило, что будет заставлять биткойн-биржи отслеживать подозрительные, преступные операции, а также собирать информацию о владельцах депозитов. Однако можно не сомневаться в том, что те, кто глобально уклоняется от налогов, будут искать способы получать биткойны анонимно за границей, а затем отмывать эти деньги через японские счета. Необходимость возить бумажные деньги в страну или из неё создаёт огромные издержки для тех, кто уклоняется от налогов, и для преступников; поддержав виртуальную валюту, Япония рискует стать налоговой гаванью, подобной Швейцарии, при этом закон о банковской тайне здесь будет вшит в саму технологию.
Если бы биткойн лишили его почти полной анонимности, его нынешний курс было бы трудно оправдать. Наверное, спекулянты биткойнами делают ставку на то, что всегда будет существовать консорциум стран-изгоев, разрешающих анонимно пользоваться биткойнами, а может быть, даже и государственные игроки, подобные Северной Корее, которые будут злоупотреблять этой анонимностью.
Упадёт ли цена биткойна до нуля, если правительства смогут полностью отслеживать все транзакции? Наверное, нет. Транзакции с биткойнами требуют невероятного количества электроэнергии, они нуждаются в некоторых усовершенствованиях, но, тем не менее, эти транзакции всё равно могут быть выгоднее, чем 2% комиссии, которую крупные банки собирают с кредитных и дебетовых карт.
Кроме того, трудно представить, что может помешать центральным банкам создать собственные цифровые валюты, а с помощью регулирования изменить правила игры в свою пользу. Долгая история денег свидетельствует о том, что государство со временем начинает регулировать и присваивать инновации частного сектора. Я не знаю, каким будет курс биткойна через пару лет, но нет причин рассчитывать, что эта виртуальная валюта избежит аналогичной судьбы.