¿Puede Fernández arreglar la Argentina?
BUENOS AIRES – La aguda crisis económica que ha padecido la Argentina desde 2018 llevó a los argentinos a elegir un cambio de gobierno. Alberto Fernández, el nuevo Presidente electo, hereda una economía severamente dañada de su predecesor Mauricio Macri. Argentina hoy vive al mismo tiempo atrapada por la alta deuda externa, condiciones sociales deterioradas y con inflación, pobreza y desempleo en alza.
Desde 2012, el país ha mostrado problemas para generar un flujo de entrada de dólares suficiente a través de las exportaciones. Entre 2011 y 2015, la entonces Presidenta Cristina Fernández de Kirchner (ahora vicepresidenta electa) impuso severos controles cambiarios que causaron rigideces macroeconómicas. Sin embargo, tras la eliminación de los controles de capital en 2015, el gobierno de Macri ha empeorado el problema. En lugar de sencillamente eliminar los controles que habían distorsionado el mercado de divisas, su gobierno los eliminó todos, incluidos los que prevenían la inversión especulativa y que eran considerados como salvaguardas macroeconómicas.
Macri además impulsó políticas de endeudamiento sin precedentes, lo que tuvo como resultado una deuda adicional de $193 mil millones. Esa cifra incluye un programa de USD 57 mil millones del Fondo Monetario Internacional, del cual ya ingresaron USD 44 mil millones (Argentina recibe hoy un 63% de las líneas de crédito de la institución). Para fines de año, la proporción de deuda a PIB del país habrá ascendido de 52% a un 93%, según previsiones del FMI. Más aún, los vencimientos de corto plazo de la deuda han ejercido una presión adicional al ya estrecho balance de pagos de Argentina.
Por último, con el fin de poner freno a la inflación, el gobierno de Macri convalidó durante todo su mandato una política del Banco Central basada en tasas de interés muy altas, hasta un pico del 70% en octubre de 2018 (las tasas siguen por sobre el 60%). Y, sin embargo, esto ha dado fuerza al ingreso de inversiones puramente especulativas, en detrimento de productivas.
En esas condiciones, el buque argentino comenzó a hundirse en cuanto cambiaron las corrientes de la economía global. Cuando la Reserva Federal de EE.UU. subió su propia tasa de referencia en marzo de 2018, quedó al descubierto la fragilidad externa de la economía argentina, desatando una corrida cambiaria que implico, desde su inicio hasta la fecha, una corrección del tipo de cambio de más del 210%; frente al dólar estadounidense. Así, la inflación se ha elevado al doble del ritmo demostrado los últimos años, alcanzando un 48% en 2018, con un pico proyectado de un 60% este año.
Como si todo esto no fuera bastante malo, Macri ni siquiera pudo cumplir su objetivo principal de ajustar el balance fiscal. En 2019, Argentina registrará un déficit primario (excluidos los pagos de interés) de un 0,8 del PIB, y va en camino a duplicar esa cifra en 2020 (suponiendo un escenario base), debido a los recortes fiscales programados en 2017 y menores ingresos por la recesión.
Subscribe now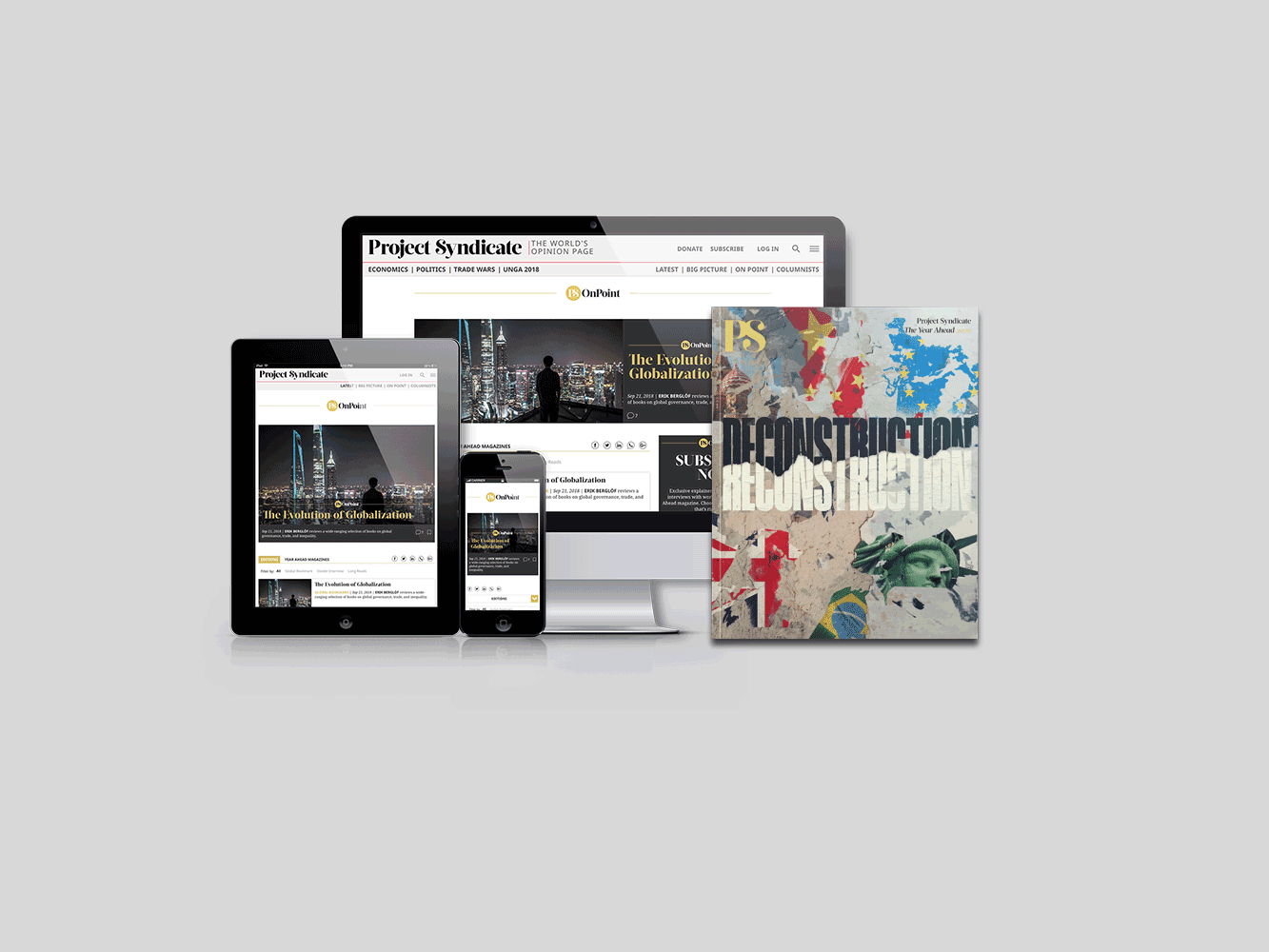 Subscribe now
Subscribe today and get unlimited access to OnPoint, the Big Picture, the PS archive of more than 14,000 commentaries, and our annual magazine, for less than $2 a week.
Pero la crisis en la economía real de Argentina es incluso peor. El PIB se contrajo en tres de los cuatro años del gobierno de Macri. Para cuando abandone el cargo en diciembre, se espera que el gobierno de Mauricio Macri deje un índice de pobreza cercano al 40%; el desempleo superando el 10% y la destrucción de 140.000 empleos industriales de alta calificación.
Hoy el reto para Argentina es abordar cada una de estas distintas dimensiones de la crisis. Además de sustentar el crecimiento y promover el consumo y la inversión genuina, las autoridades deberán estabilizar el tipo de cambio para recuperar la certidumbre de los inversionistas y asegurar el repago de la deuda.
No necesariamente estas metas son compatibles entre sí. Argentina debe renegociar los plazos de repago de la deuda con sus acreedores privados y revisar el actual acuerdo de créditos de contingencia con el FMI, cuya ayuda ha demostrado ser más política que técnica. Pero, si bien la reestructuración de la deuda requerirá mejorar el balance fiscal, la actual y profunda recesión hará muy difícil que se logre un superávit primario en 2020. El severo ajuste económico que se precisaría para eso podría ser demasiado para los argentinos, considerando el grado al que ya se ha deteriorado la economía real. Como ya lo han demostrado los alzamientos populares en Chile y Ecuador, las sociedades latinoamericanas están cada vez menos dispuestas a tolerar más ajustes a sus bolsillos.
Por su parte, el próximo gobierno ha dado señales de que intentará estimular el consumo interno para aliviar la pobreza. Con recursos fiscales limitados, deberá centrarse en mejorar las condiciones de los grupos sociales empobrecidos a través de programas de transferencias como la Asignación Universal por Hijo. Otra meta importante es forjar un nuevo pacto social, alentando a los sindicatos y las empresas a proponer acuerdos salariales en el marco de los objetivos fiscales y monetarios más amplios.
Fernández deberá  hacer valer su liderazgo político para alinear las expectativas de los diferentes actores y seguir políticas que eleven el consumo y envíen las señales correctas al mercado. Hay poco margen de maniobra en una economía tan frágil. Pero su victoria muestra que los argentinos han procesado su descontento democráticamente, manifestando su hartazgo con el modelo económico actual y los problemas que ha inducido.
Argentina es un país que conjuga una rica dotación en recursos naturales, como metales, hidrocarburos, madera y agropecuarios con una industria manufacturera diversificada, con productos tan variados como acero, automóviles y bioquímicos. El país cuenta con una fuerza de trabajo educada y altamente cualificada, capaz de proveer servicios de la máxima calidad. La esperanza es que, una vez superada la crisis, el enorme potencial de los 45 millones de argentinos se desate y se dirija hacia un mayor crecimiento y desarrollo. Ese es el gran desafío que enfrentan la Argentina y su nuevo gobierno.
Traducido del inglés por David Meléndez Tormen