Fernández peut-il réparer l'Argentine?
BUENOS AIRES – La crise économique aiguë qui afflige l'Argentine depuis 2018 vient de provoquer un changement de gouvernement. Le président nouvellement élu, Alberto Fernández, hérite de son prédécesseur, Mauricio Macri, une économie en très mauvais état. Aujourd'hui, l'Argentine est tout à la fois accablée par un lourd fardeau de dette, des conflits sociaux et une inflation galopante combinée à du chômage.
Depuis 2012, le pays a eu du mal à générer des entrées suffisantes de dollars grâce à ses exportations. Entre 2011 et 2015, la présidente de l'époque, Cristina Fernández de Kirchner (aujourd'hui la nouvelle vice-présidente), a imposé de lourds contrôles de change qui ont entraîné des rigidités macroéconomiques. Mais, suite à l'élimination des contrôles de capitaux en 2015, l'administration de Macri a depuis fait pire que mieux. Au lieu de simplement éliminer les contrôles qui avaient faussé le marché des changes, le gouvernement a levé tous les contrôles, y compris ceux qui empêchent les investissements spéculatifs, qui étaient considérés comme des garanties macro-économiques.
Macri a également favorisé des politiques d'endettement d'ampleur sans précédent, ce qui a entraîné des emprunts supplémentaires pour un montant de 193 milliards de dollars. Cela comprend un prêt de 57 milliards de dollars du Fonds monétaire international, qui est arrivé en addition d'un prêt précédent de 44 milliards de dollars (63% des lignes de crédit de l'institution sont maintenant à destination de l'Argentine). À la fin de cette année, le ratio de la dette sur le PIB du pays aura augmenté de 52% à 93% , selon les prévisions du FMI. De plus, les échéances de la dette à court terme ont exercé une pression supplémentaire sur la balance des paiements déjà désastreuse de l'Argentine.
Enfin, afin de freiner l'inflation, le gouvernement de Macri a encouragé la banque centrale à augmenter les taux d'intérêt toujours plus haut, jusqu'à un pic de 70% en octobre 2018 ( les taux sont actuellement encore supérieurs à 60%). Et pourtant, cela a donné un nouvel élan aux investissements spéculatifs.
Dans ces conditions, le navire argentin s'est mis à couler dès que les courants de l'économie mondiale ont changé. Lorsque la Réserve fédérale américaine a relevé son taux de référence en mars 2018, les faiblesses fondamentales de l'économie argentine ont été mises à nu. En raison d'une attaque sur la devise, le peso a chuté de 210% par rapport au dollar des États-Unis et l'inflation a augmenté à un rythme deux fois plus rapide que normalement, pour atteindre 48% en 2018 et un pic prévu à 60% cette année.
Comme si cela ne suffisait pas, Macri n'a même pas atteint son objectif principal de régler le solde budgétaire. En 2019, l'Argentine a enregistré un déficit primaire (hors paiements d'intérêts) de 0,8% du PIB et est en voie de doubler ce dernier en 2020 (en supposant un scénario de référence), en raison des réductions d'impôt prévues en 2017 et la baisse des revenus à cause de la récession.
Subscribe now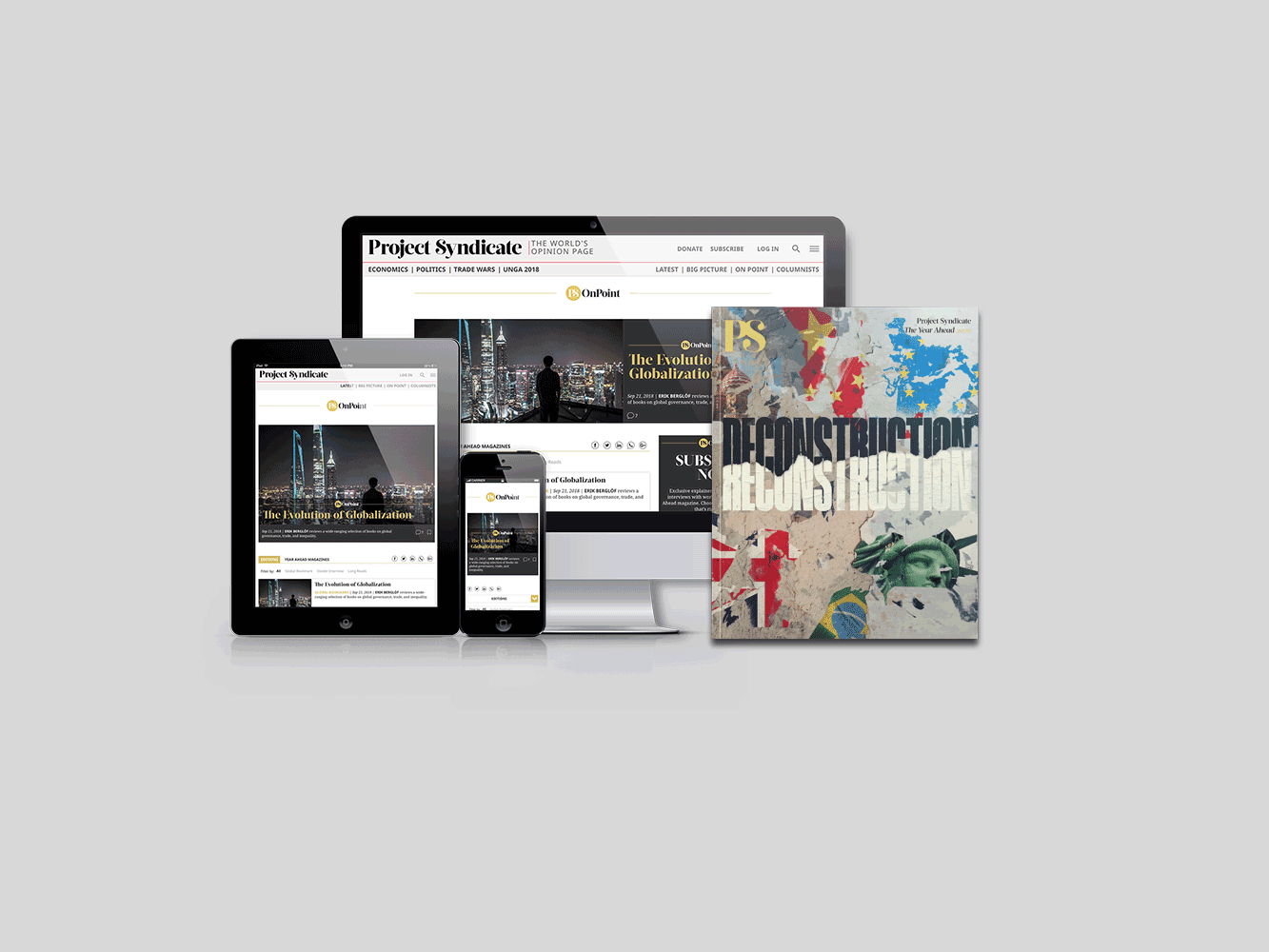 Subscribe now
Subscribe today and get unlimited access to OnPoint, the Big Picture, the PS archive of more than 14,000 commentaries, and our annual magazine, for less than $2 a week.
Mais la crise dans l'économie réelle de l'Argentine est encore pire. Le PIB s'est contracté durant trois des quatre années du gouvernement Macri. A la fin de son mandat en décembre, le taux de pauvreté devrait avoir atteint 40% ; et, après la perte de 140.000 emplois industriels qualifiés dans les secteurs manufacturier et du commerce, le chômage sera de 10%.
Le défi de l'Argentine est maintenant de répondre à chacune de ces dimensions distinctes de la crise. En plus de stimuler la croissance, la consommation et de véritables investissements, les décideurs doivent également stabiliser le taux de change afin de rétablir la sécurité pour les investisseurs et assurer le remboursement de la dette.
Ces objectifs ne sont pas nécessairement compatibles. L'Argentine doit renégocier les délais de remboursement de la dette avec ses créanciers privés et réviser l'accord en cours avec le FMI, dont l'aide s'est avérée davantage politique que technique. Or, alors que la restructuration de la dette exigera un meilleur équilibre budgétaire, la profonde récession actuelle rend la réalisation d'un excédent primaire en 2020 extrêmement difficile. L'ajustement économique profond qu'il demanderait pourrait être trop dur à supporter pour les Argentins, étant donné la mesure dans laquelle l'économie réelle s'est déjà détériorée. Comme les soulèvements populaires au Chili et en Equateur l'ont montré, les sociétés latino-américaines sont de moins en moins enclines à tolérer d'autres ajustements douloureux.
Pour sa part, le nouveau gouvernement a indiqué qu'il va essayer de stimuler la consommation intérieure de manière à réduire la pauvreté. Etant donné ses ressources financières limitées, il devra se concentrer sur l'amélioration des conditions de vie des groupes sociaux appauvris par le biais de programmes de transferts monétaires tels que l'allocation universelle pour enfant (Asignación Universal por Hijo). Un autre objectif majeur est de forger un nouveau pacte social en encourageant les syndicats et les entreprises à proposer des accords salariaux conformes aux objectifs de politiques fiscale et monétaire plus généraux.
Fernández doit montrer qu'il a le poids politique pour aligner les attentes des différentes parties prenantes et mener à bien des politiques capables de stimuler la consommation et d'envoyer les bons signaux au marché. Il y a peu de marge de manœuvre dans une économie qui est si fragile. Pourtant, la victoire de Fernández montre que les Argentins en ont marre de l'approche actuelle, et des difficultés économiques de l'Argentine de façon plus générale.
L'Argentine est riche en nombreuses ressources, y compris des richesses naturelles telles que les métaux, les hydrocarbures, le bois et le bétail. Elle a une industrie manufacturière diversifiée, dont les produits vont de l'acier et de l'automobile jusqu'à la biochimie; et elle abrite une main-d'œuvre instruite et hautement qualifiée, qui est capable de fournir des services de qualité. L'espoir est que, une fois la crise est terminée, le potentiel énorme des 45 millions d'habitants de l'Argentine se déchaînera et se dirigera vers une nouvelle croissance et un nouveau développement. C'est le véritable défi face à l'Argentine et son nouveau gouvernement.
Traduit de l'anglais par Timothée Demont