Conseguirá Fernández consertar a Argentina?
BUENOS AIRES – A intensa crise económica que aflige a Argentina desde 2018 acaba de produzir uma mudança de governo. O presidente recém-eleito, Alberto Fernández, herda do seu antecessor, Mauricio Macri, uma economia em situação grave. A Argentina é hoje pressionada por um elevado serviço de dívida, por condições sociais deficientes, e por inflação e desemprego galopantes, tudo ao mesmo tempo.
Desde 2012 que o país se debate por gerar entradas suficientes de dólares através das exportações. Entre 2011 e 2015, a então presidente Cristina Fernández de Kirchner (que será a próxima vice-presidente) impôs controlos cambiais severos que originaram vários elementos de rigidez macroeconómica. Mas desde que eliminou os controlos sobre capitais em 2015, o governo de Macri tem piorado o problema. Em vez de apenas reverter os controlos que tinham distorcido o mercado cambial, o governo suprimiu todos os controlos, incluindo os que evitavam o investimento especulativo e que eram considerados medidas de segurança macroeconómica.
Macri também promoveu uma política de endividamento sem precedentes, que se traduziu em empréstimos adicionais no valor de 193 mil milhões de dólares. Incluem-se aqui um empréstimo de 57 mil milhões de dólares do Fundo Monetário Internacional, que veio somar-se a um anterior empréstimo de 44 mil milhões de dólares (63% das linhas de crédito da instituição encontram-se hoje atribuídas à Argentina). Até ao fim deste ano, o valor do rácio dívida/PIB para o país subirá de 52% para 93%, segundo previsões do FMI. Adicionalmente, os termos da dívida de curto prazo exerceram pressão adicional sobre a já desanimadora balança de pagamentos da Argentina.
Por último, para diminuir a inflação, o governo de Macri encorajou o banco central a subir ainda mais as taxas de juro, até um máximo de 70% em Outubro de 2018 (as taxas ainda se encontram acima dos 60%). Contudo, isto deu um impulso adicional ao investimento especulativo.
Nestas condições, a nau Argentina começou a afundar assim que mudaram as correntes da economia global. Quando a Reserva Federal dos EUA aumentou a sua própria taxa de referência em Março de 2018, as fragilidades fundamentais da economia argentina foram expostas. Devido a uma corrida à moeda, o peso desvalorizou 210% contra o dólar dos EUA, e a inflação subiu a um ritmo duas vezes superior ao normal, atingindo os 48% em 2018, tendo um máximo previsto de 60% para este ano.
Como se isso não fosse suficientemente mau, Macri nem conseguiu cumprir o seu objectivo principal de restabelecer o equilíbrio orçamental. Em 2019, a Argentina registará um défice primário (excluindo pagamentos de juros) de 0,8% do PIB, e prepara-se para duplicar esse valor em 2020 (assumindo um cenário de base), devido ao desagravamento fiscal planeado a partir de 2017 e à redução de receitas decorrente da recessão.
Subscribe now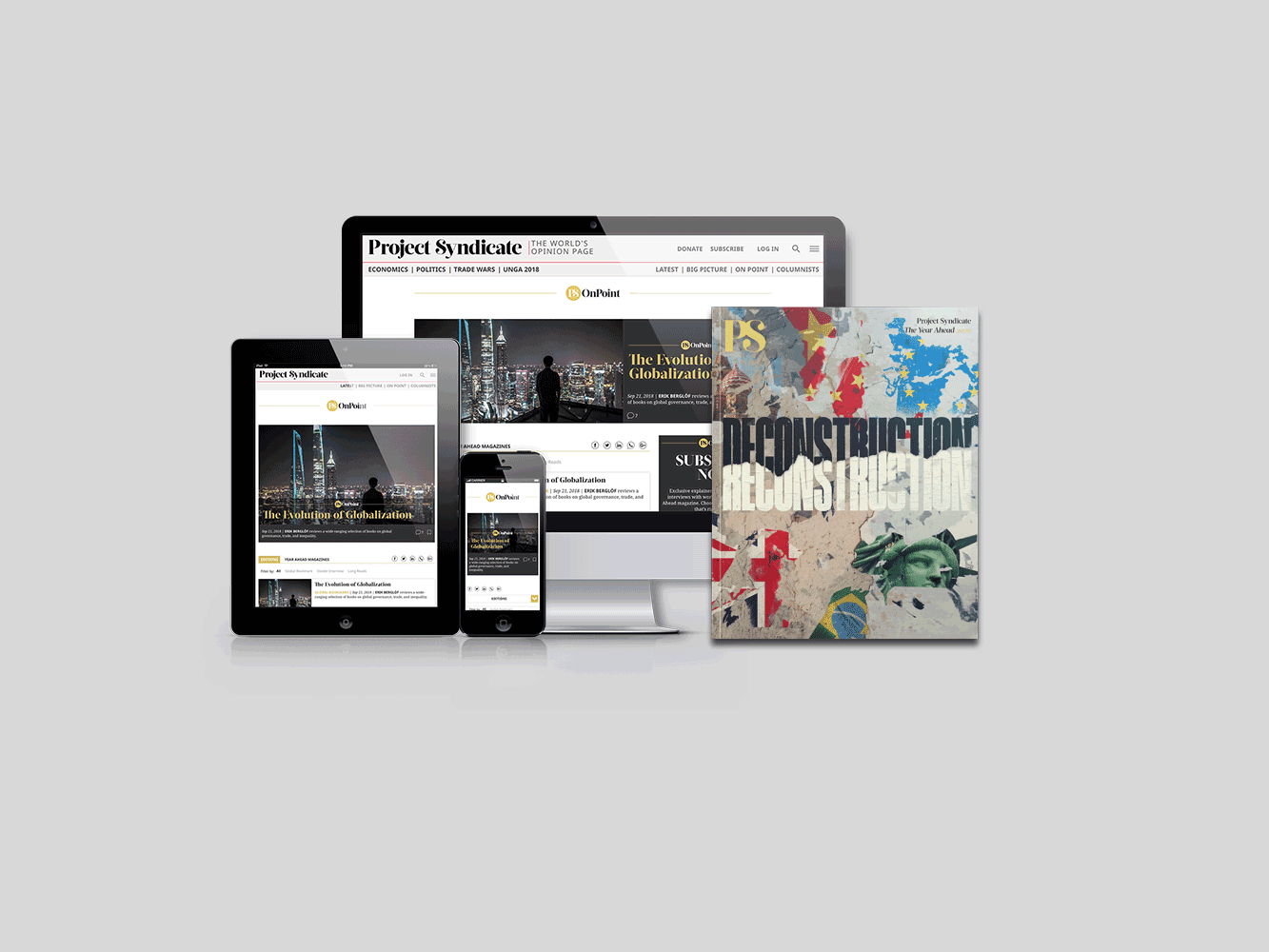 Subscribe now
Subscribe today and get unlimited access to OnPoint, the Big Picture, the PS archive of more than 14,000 commentaries, and our annual magazine, for less than $2 a week.
Mas a crise na economia real da Argentina é ainda mais grave. O PIB contraiu em três dos quatro anos do mandato de Macri. Em Dezembro, quando abandonar o poder, espera-se que a taxa de pobreza atinja os 40%; e no seguimento da perda de 140 000 empregos industriais qualificados nos sectores transformador e comercial, o desemprego atingirá os 10%.
O desafio actual da Argentina consiste em endereçar cada uma destas diferentes dimensões da crise. Para além de fomentar o crescimento e de promover o consumo e o investimento genuíno, os legisladores também precisam de estabilizar a taxa de câmbio para restabelecer a segurança aos investidores e garantir o reembolso da dívida.
Estes objectivos não são necessariamente compatíveis. A Argentina tem de renegociar os prazos para reembolso da dívida com os seus credores privados e rever o actual acordo de confirmação com o FMI, cujo apoio tem sido mais político que técnico. Mas embora a reestruturação da dívida obrigue à melhoria do equilíbrio orçamental, a actual grave recessão dificulta enormemente a concretização de um excedente primário em 2020. O forte ajuste económico necessário poderia ser demasiado para os argentinos, dado a extensão actual da deterioração da economia real. Como demonstraram as insurreições populares no Chile e no Equador, as sociedades da América Latina estão cada vez menos dispostas a tolerar ajustes dolorosos.
Por seu lado, o novo governo indicou que tentaria estimular o consumo doméstico para aliviar a pobreza. Com recursos fiscais limitados, terá de concentrar-se na melhoria das condições dos grupos sociais empobrecidos através de programas de transferência de fundos como o Abono Universal de Família (Asignación Universal por Hijo). Um outro objectivo principal consiste em forjar um novo pacto social, encorajando os sindicatos e as empresas a propor acordos salariais que contribuam para objectivos mais amplos de política fiscal e monetária.
Fernández tem de mostrar que possui o peso político suficiente para alinhar as expectativas das várias partes intervenientes, e implementar políticas que estimulem o consumo e enviem os sinais certos para o mercado. Há pouca margem de manobra numa economia tão frágil. Mas a vitória de Fernández demonstra que os argentinos estão fartos da abordagem actual, e de forma geral com os problemas económicos da Argentina.
A Argentina é rica em muitos recursos, que incluem produtos naturais como metais, hidrocarbonetos, madeira e gado. Tem uma indústria transformadora diversificada, que produz desde aço e automóveis a produtos bioquímicos; e possui uma mão-de-obra instruída e altamente qualificada, capaz de prestar serviços de primeira qualidade. A esperança reside em, quando a crise terminar, libertar o enorme potencial dos 45 milhões de pessoas da Argentina e dirigi-lo para um crescimento e desenvolvimento renovados. Este é o verdadeiro desafio enfrentado pela Argentina e pelo seu novo governo.