EMBARGOED UNTIL SUNDAY, JULY 5
Kofi Annan
NEW YORK – En Afrique, la récession économique mondiale s'est muée en crise du développement. Elle a révélé la vulnérabilité du continent non seulement sur le plan économique mais aussi sur le plan climatique. La vie de millions d'Africains est déjà affectée par l'évolution des conditions météorologiques (sécurité alimentaire restreinte, propagation accélérée de maladies telles que la malaria et naissance de migrations massives). Le moyen de subsistance et la vie de millions de personnes sont en jeu.
Cette crise présente pourtant une chance unique pour l'Afrique. L'urgence des efforts à fournir, pour atténuer les changements climatiques, met en lumière d'intéressantes perspectives, notamment dans le domaine des énergies renouvelables et de la croissance à faibles émissions de carbone. C'est véritablement l'occasion d'orienter le continent vers un nouveau modèle de développement. L'Afrique n'en sera pas la seule bénéficiaire, car le monde entier en profitera.
En attendant, l'adaptation au changement climatique est d'une importance capitale. Pour ce faire, l'Afrique doit élaborer un modèle « résistant aux intempéries» en améliorant son rendement agricole, en investissant dans des cultures et des infrastructures présentant une résilience au climat, en promouvant la récolte d'eau de pluie et en instaurant plus de mesures de contrôle médical pour prévenir toute recrudescence des maladies vectorielles. Pour s'adapter au changement climatique, l'Afrique a besoin d'un supplément de ressources, bien supérieur à l'assistance qui lui est déjà portée.
Financer cette adaptation au climat est un défi considérable, puisqu'il implique des coûts supplémentaires, outre l'assistance traditionnelle au développement – au moment où les budgets en aide extérieure sont resserrés. L'estimation du montant nécessaire aux pays en développement pour qu'ils s'adaptent à ces défis s'échelonne entre 50 et 100 milliards de dollars par an. C'est pourquoi la suggestion du premier ministre britannique Gordon Brown de créer un fonds pour le changement climatique est extrêmement bienvenue.
Si nous n'agissons pas maintenant, nous le payerons plus tard – sur le plan financier comme sur le plan humanitaire. Le recul des progrès socio-économiques que l'ensemble du continent a accompli lors de la dernière décennie nous met tous en position de perdant. D'une part, les marchés en expansion, et les possibilités d'investissement qui les accompagnent, pourraient s'évaporer. D'autre part, le risque d'instabilité politique ne fera qu'augmenter.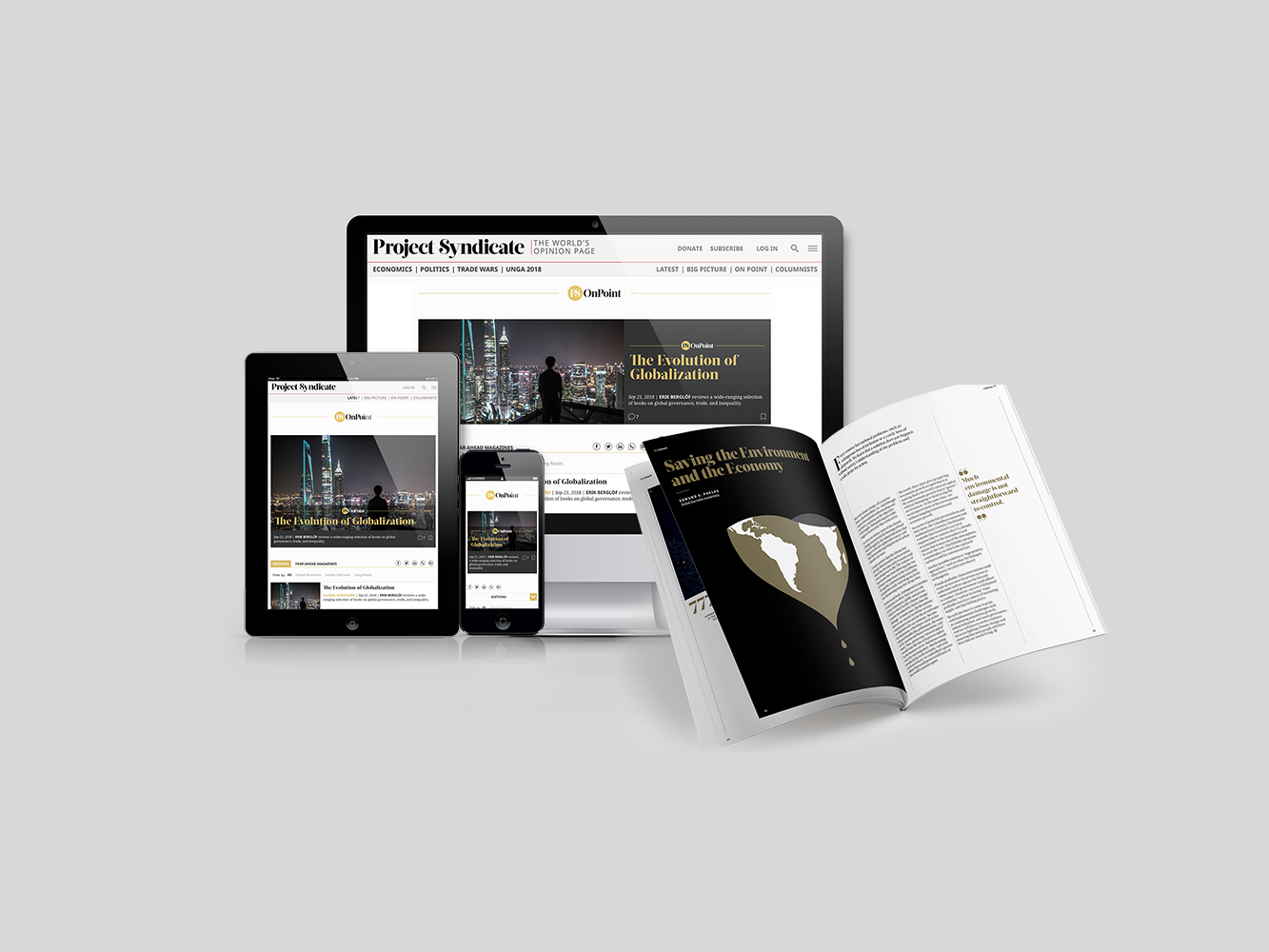 Subscribe now
For a limited time only, get unlimited access to On Point, The Big Picture, and the PS Archive, plus our annual magazine, for less than $2 a week.
Toute chute d'un point du taux de croissance a des retombées sociales directes, sur la qualité de la nutrition, le taux de mortalité infantile ou la présence à l'école. Les personnes repoussées dans la pauvreté sont autant de pas qui nous éloignent des Objectifs du millénaire pour le développement.
C'est pour toutes ces raisons que l'engagement et le soutien continus de tous les partenaires de l'Afrique, notamment des pays du G8, sont vitaux. Comme l'indique le rapport DATA de l'organisme non gouvernemental de soutien à l'Afrique ONE, nombre de donateurs ont honoré leur promesse en dépit du ralentissement économique.
En misant aujourd'hui sur le développement de ce continent, ces pays reconnaissent non seulement la vertu pratique de leur investissement, mais aussi les impératifs politiques et moraux d'une promesse tenue. Ils admettent que l'Afrique est frappée de plein fouet par une crise économique et climatique, dont elle est loin d'être la première responsable. Ce n'est cependant pas le cas de tous les pays du G8, ce qui est bien regrettable. L'Italie, hôte du G8 cette année, n'a pas suivi ses homologues au moment où elle était censée montrer l'exemple.
Or, pour prévenir toute catastrophe environnementale, des solutions équitables pour tous les êtres humains sont nécessaires. Cela implique un leadership politique audacieux doublé d'une solidarité sans précédent entre les pays riches et les pays pauvres. Réaliser, au sommet du G8 de cette année, une percée en vue de soutenir l'agriculture, de renforcer le système de santé et l'investissement dans les technologies vertes est possible. Nous espérons que les chefs d'état et de gouvernement rassemblés au G8 feront preuve de prévenance sans manquer d'inclure l'Afrique dans leurs délibérations. Les partenaires internationaux du berceau de l'humanité ne doivent pas lorgner dans une autre direction à cet instant si crucial.
Kofi Annan, ancien secrétaire général des Nations Unies, est le président du Africa Progress Panel.