EMBARGOED UNTIL SUNDAY, JULY 5
Kofi Annam
NEW YORK – Celosvětová hospodářská recese se v případě Afriky přetavila v rozvojovou krizi, která odhaluje zranitelnost tohoto kontinentu nejen vůči hospodářskému poklesu, ale i vůči změnám klimatu. Změna charakteru počasí již dnes postihuje životy milionů Afričanů tím, že snižuje jejich potravinovou bezpečnost, usnadňuje šíření nemocí, jako je malárie, a podněcuje hromadnou migraci. Ohroženo je živobytí i životy milionů lidí.
Paradoxně však tato krize představuje pro Afriku také jedinečnou příležitost. Naléhavost snahy řešit problém klimatických změn odkrývá zajímavé možnosti v oblasti zmírňování následků, zejména pak v oblasti obnovitelné energie a nízkouhlíkového růstu. Existuje reálná možnost nasměrovat země na nový rozvojový model, z něhož nebude mít prospěch pouze Afrika, ale i celý svět.
Do té doby je klíčovou otázkou adaptace na klimatické změny. Pro Afriku to znamená "počasívzdorný" rozvoj prostřednictvím zvyšování zemědělských výnosů, investic do plodin a infrastruktury odolných vůči klimatu, podpory hospodaření s dešťovou vodou a rozšiřování zdravotnických kontrolních opatření při očekávaném zvýšení výskytu nemocí šířených přenašeči. Aby se mohla Afrika adaptovat na klimatické změny, potřebuje další zdroje nad rámec již existujících závazků pomoci.
Financování adaptace na klima bude nesmírně náročný úkol, zvláště když vyžaduje dodatečné náklady přesahující tradiční rozvojovou pomoc – a to právě v době, kdy jsou rozpočty zahraniční pomoci napjaté. Odhady částky, kterou rozvojové země potřebují, aby se na tyto změny adaptovaly, se pohybují mezi 50 až 100 miliardami dolarů ročně. Proto je tak vítán návrh britského premiéra Gordona Browna založit fond pro řešení otázek změny klimatu.
Neschopnost okamžitě jednat jen zvýší náklady v budoucnu – finanční i humanitární. Na obrácení hospodářského a sociálního pokroku, jehož bylo v Africe v uplynulých deseti letech dosaženo, budeme tratit všichni. Vznikající trhy by mohly zmizet a investiční příležitosti se vypařit, přičemž existuje i riziko zvýšení politické nestability.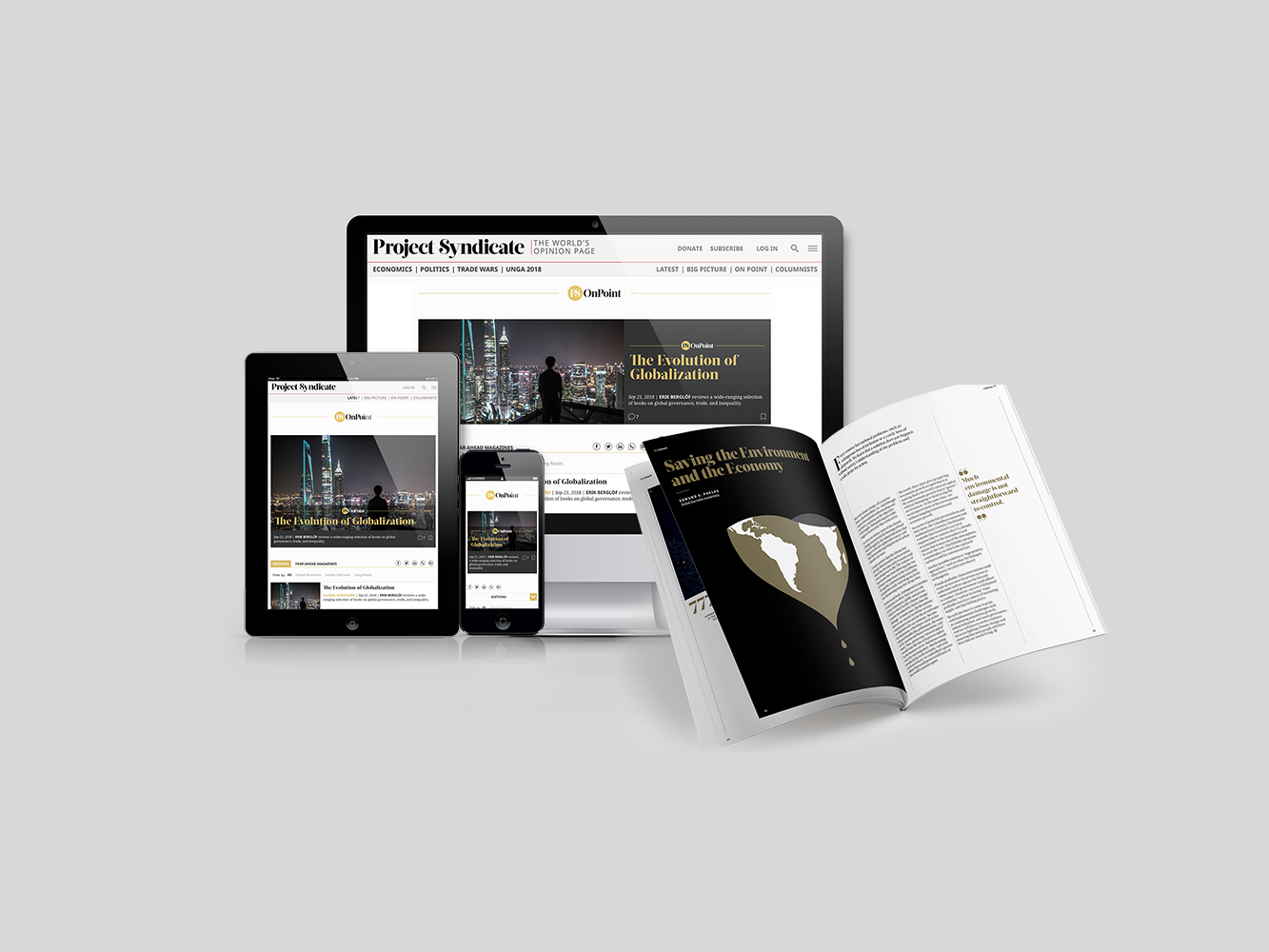 Subscribe now
For a limited time only, get unlimited access to On Point, The Big Picture, and the PS Archive, plus our annual magazine, for less than $2 a week.
Pokles růstu o každý procentní bod má přímé sociální dopady, ať už v oblasti výživy, kojenecké úmrtnosti nebo školní docházky. Každý člověk uvržený zpět do chudoby znamená další úkrok stranou od dosažení Rozvojových cílů tisíciletí.
Ze všech těchto důvodů jsou pokračující angažmá a podpora ze strany všech partnerů Afriky včetně zemí skupiny G-8 životně důležité. Jak zdůrazňuje letošní zpráva DATA vypracovaná skupinou ONE, která bojuje za zájmy Afriky, řada dárců ctí závazky pomoci navzdory hospodářskému poklesu.
Tyto země si uvědomují praktickou hodnotu investic do rozvoje Afriky i morální a politickou nutnost dodržet sliby. Uznávají, že Afrika nese na svých bedrech hlavní zátěž hospodářské a klimatické krize, přestože se na jejich vyvolání podílela nejméně. Bohužel to neplatí o všech zemích skupiny G-8. Itálie jako hostitel letošních jednání zaostala za svými partnery právě v době, kdy by měla jít příkladem.
Potřebujeme řešení, která zabrání ekologické katastrofě a budou spravedlivá pro všechny lidi bez rozdílu. To bude vyžadovat smělé politické vedení a bezpříkladnou solidaritu mezi bohatými a chudými zeměmi. Na letošním summitu G-8 lze dosáhnout průlomu v otázkách podpory zemědělství, investic do zelených technologií a posílení zdravotnických systémů. Doufáme, že vedoucí představitelé zemí skupiny G-8 prokážou prozíravost a zařadí do svých úvah i Afriku. Mezinárodní partneři Afriky se v tomto klíčovém okamžiku nesmějí chovat nevšímavě.