África necesita medios tradicionales
ABUJA – En junio, el hermano del presidente senegalés Macky Sall, Aliou Sall, renunció a su puesto como jefe de un fondo de ahorro estatal, luego de un escándalo público sobre acusaciones (que él niega) de que estaba involucrado en acuerdos de gas y petróleo corruptos. Esa indignación se manifestó en las redes sociales y en las calles de Dakar. Pero lo que la generó fue el periodismo de investigación, realizado por la BBC, lo que pone de manifiesto el poder duradero de los medios tradicionales para implementar un cambio.
Si bien las plataformas de redes sociales reciben mucha atención por su velocidad y accesibilidad, una prensa libre creíble –que no repita simplemente como un loro el discurso oficial de los gobiernos o de los intereses especiales, sino que busque la verdad- sigue siendo esencial para fortalecer la rendición de cuentas en lugares donde muchas veces puede ser difícil de encontrar. Y los periodistas de investigación independientes en África muchas veces han expuesto corrupción de alto nivel, abuso de poder y acuerdos comerciales turbios.
Por ejemplo, en Kenia, un prominente periódico local informó que Philip Kinisu, ex presidente de la Comisión de Ética y Anticorrupción, había recibido pagos sospechosos del Servicio Nacional de la Juventud. Investigaciones posteriores en el Servicio revelaron más acuerdos corruptos, lo que llevó a los keniatas a tomar las calles en señal de protesta.
Pero quienes están en el poder saben cómo responder a los ataques –y no se muerden la lengua-. Como resultado de ello, en muchos países africanos, la prensa libre está siendo menoscabada, reprimida y hasta desmantelada.
El ejemplo más extremo de represión de los medios en África se encuentra en Eritrea, donde Periodistas Sin Fronteras estima que por lo menos 11 periodistas están languideciendo en prisión. El país sólo tiene un medio independiente y no partidario –una estación de radio dirigida por periodistas exiliados, con sede en París- y su señal muchas veces es interferida.
Sin embargo, los ataques a la libertad ya tenue de los medios africanos están proliferando. Muchas veces se traducen en violencia contra periodistas independientes. El año pasado, dos periodistas en Nigeria fueron atacados por operativos de seguridad vinculados al presidente. En enero, un periodista infiltrado en Gana fue asesinado, después de que un político pidió que lo castigaran por publicar un informe sobre corrupción en las ligas de fútbol del país.
Subscribe now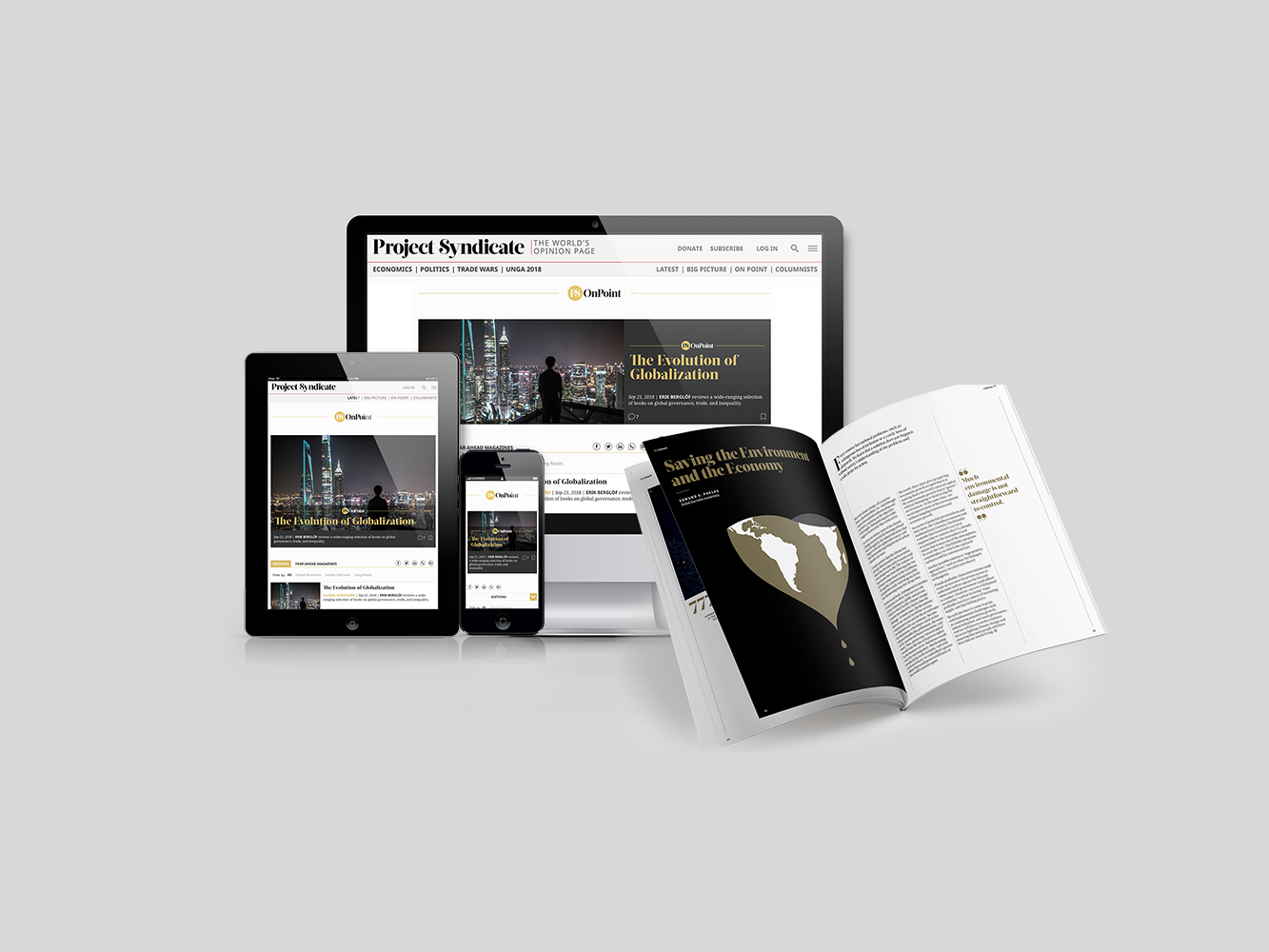 Subscribe now
Subscribe today and get unlimited access to OnPoint, the Big Picture, the PS archive of more than 14,000 commentaries, and our annual magazine, for less than $2 a week.
Los gobiernos también intentan ejercer control sobre los medios de comunicación, aún si esto implica cerrarlos. En Tanzania, el gobierno del presidente John Magufuli ha suspendido periódicos y ha prohibido estaciones de radio críticos de su administración, utilizando pretextos como "sedición" y "amenazas para la seguridad nacional". Las organizaciones periodísticas han sido presionadas –en por lo menos un caso, por hombres armados- para publicar artículos favorables a la elite gobernante. 
Los medios independientes se ven aún más apremiados por un déficit crónico de financiación. Los periodistas no sólo carecen de recursos para realizar su trabajo; muchas veces están tan mal compensados que ellos mismos terminan siendo vulnerables a la corrupción. En Nigeria, el "periodismo de sobres marrones" –cuando individuos u organizaciones les pagan a los periodistas por publicar artículos favorables- es moneda corriente.
Donde los medios independientes son silenciados, coaccionados o capturados, la población tiene pocas opciones para obtener alguna información más allá de los relatos ofrecidos por los gobiernos y los intereses especiales. Las plataformas de redes sociales pueden desempeñar un rol importante, pero su principal fortaleza –su naturaleza democrática- también es su defecto fatal. Han demostrado ser ideales para difundir noticias falsas, lo que empaña el debate público y erosiona la confianza tanto en los datos como en las instituciones.
Esta dinámica quedó muy de manifiesto durante la última campaña electoral de Nigeria. Las noticias falsas –incluida la noticia de que el presidente Muhammadu Buhari había muerto y había sido reemplazado por un doble- se volvieron virales en las redes sociales. Millones de nigerianos estaban convencidos y algunos hasta perpetraron asesinatos en venganza por una violencia inventada. Al reconocer el poder de estos artículos, figuras cercanas a los partidos políticos empezaron a inventar y hacer circular noticias que beneficiarían a sus candidatos, distorsionando seriamente la campaña electoral.
Los medios de comunicación tradicionales e independientes no sólo evitan este problema; son la clave para enfrentarlo, porque sólo ellos pueden verificar de manera creíble las noticias que circulan en las redes sociales. Es por eso que Facebook y Google han colaborado con las organizaciones periodísticas tradicionales para combatir la difusión de noticias falsas en sus plataformas en Nigeria, Sudáfrica, Zambia, Kenia y Zimbabue.
Pero si los medios independientes tradicionales han de desempeñar ese papel esencial, necesitan recursos. En lugares donde los gobiernos coartan la libertad de prensa, los donantes occidentales deberían dar un paso al frente y ofrecer el financiamiento necesario. Dada la importancia de una prensa libre creíble tanto para el desarrollo como para la democracia, ésta sin duda es una sabia inversión.