África necessita dos media tradicionais
ABUJA – Em Junho, Aliou Sall, o irmão do presidente senegalês Macky Sall, demitiu-se do seu cargo de responsável de um fundo de poupança gerido pelo estado, depois da indignação pública com alegações (que ele nega) de que estaria envolvido em negócios corruptos no sector petrolífero. Essa indignação foi expressada nas redes sociais e nas ruas de Dacar. Mas foi o jornalismo de investigação, realizado pela BBC, que a desencadeou, sublinhando o poder persistente dos media tradicionais quando é necessário implementar a mudança.
Embora as plataformas das redes sociais mobilizem grande parte da atenção devido à sua velocidade e acessibilidade, uma imprensa livre credível – que não papagueie simplesmente o discurso oficial dos governos ou de interesses específicos, mas que procure a verdade – continua a ser essencial para fortalecer a responsabilização em locais onde esta é muitas vezes difícil de encontrar. E os jornalistas de investigação independentes em África têm exposto com frequência situações de corrupção ao mais alto nível, de abuso do poder e de negociatas duvidosas.
Por exemplo, no Quénia, um destacado jornal local relatou que Philip Kinisu, antigo presidente da Comissão de Ética e Anti-Corrupção, recebera pagamentos suspeitos do Serviço Nacional da Juventude. Investigações adicionais ao SNJ revelaram mais situações de corrupção, impelindo os quenianos a sair para a rua em protesto.
Mas quem detém o poder sabe como deve contra-atacar, e não se coíbe de fazê-lo. Consequentemente, em muitos países africanos a imprensa livre está a ser comprometida, reprimida e mesmo desmantelada.
O exemplo mais extremo da repressão dos media em África vem da Eritreia, onde os Repórteres sem Fronteiras estimam que pelo menos 11 jornalistas definhem na prisão. O país só possui um canal noticioso independente e apartidário – uma estação de rádio gerida por jornalistas exilados e sediada em Paris – e o seu sinal é bloqueado com frequência.
Mas os ataques à já ténue liberdade dos media noticiosos africanos estão a proliferar. Surgem frequentemente na forma de violência contra jornalistas independentes. No ano passado, dois jornalistas da Nigéria foram agredidos por agentes de segurança ligados ao presidente. Em Janeiro, um jornalista do Gana foi morto a tiro, depois de um político ter apelado à retaliação por este ter publicado uma exposição sobre a corrupção nas ligas de futebol do país.
Subscribe now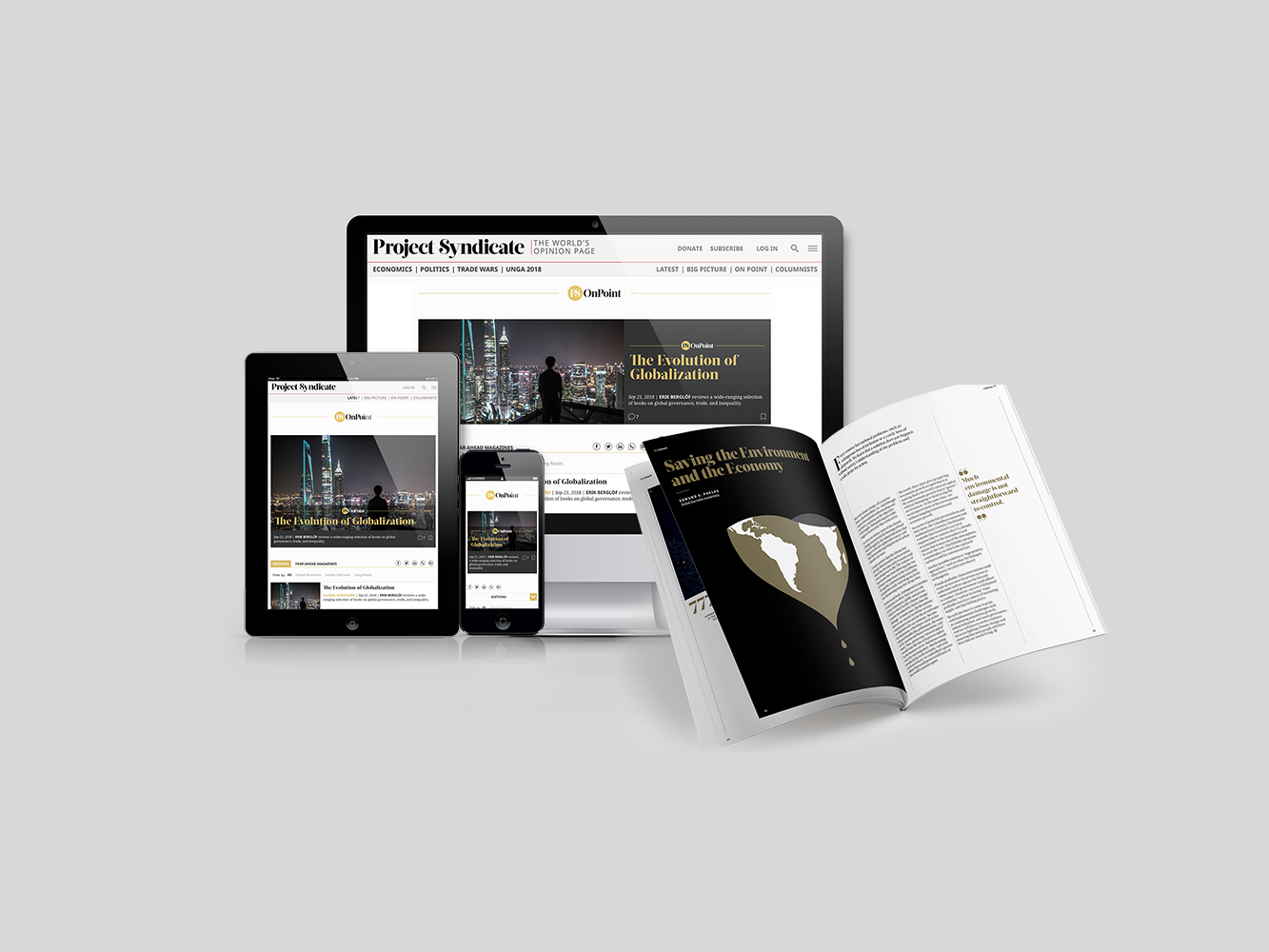 Subscribe now
Subscribe today and get unlimited access to OnPoint, the Big Picture, the PS archive of more than 14,000 commentaries, and our annual magazine, for less than $2 a week.
Os governos também tentam exercer controlo sobre os canais noticiosos, mesmo que isso signifique fechá-los. Na Tanzânia, o governo do presidente John Magufuli suspendeu os jornais e baniu as estações de rádio que criticavam a sua administração, usando pretextos como "sedição" e "ameaças à segurança nacional". As organizações noticiosas foram pressionadas – e pelo menos num caso, por homens armados – a publicar histórias favoráveis à elite governante.
Os media independentes são ainda mais pressionados por um subfinanciamento crónico. Os jornalistas não têm apenas falta de recursos que apoiem a sua actividade; são frequentemente tão mal pagos que se tornam, eles mesmos, vulneráveis à corrupção. Na Nigéria, o "jornalismo de envelope pardo" – em que os repórteres são pagos por indivíduos ou organizações para publicarem histórias favoráveis – é comum.
Quando os media independentes são silenciados, coagidos, ou capturados, o público dispõe de poucas opções para aceder a informações que não sigam as narrativas impostas pelos governos e por grupos de interesses específicos. As plataformas das redes sociais podem desempenhar um papel, mas o seu principal ponto forte – a sua natureza democrática – é também a sua maior fraqueza. Já comprovaram ser ideais para a disseminação de notícias falsas, que maculam o debate público e diminuem a confiança tanto nos factos como nas instituições.
Esta dinâmica esteve em clara evidência durante a última campanha eleitoral da Nigéria. Histórias falsas – incluindo a alegação de que o presidente Muhammadu Buhari morrera e fora substituído por um sósia – tornaram-se virais nas redes sociais. Milhares de nigerianos acreditaram, e alguns até cometeram assassínios em retaliação da violência inventada. Reconhecendo o poder destas histórias, as figuras próximas dos partidos políticos começaram a inventar e a difundir alegações benéficas para os seus candidatos, distorcendo gravemente a campanha eleitoral.
Os canais noticiosos independentes tradicionais não evitam apenas este problema: são instrumentais para a sua resolução, porque apenas eles podem confirmar de forma credível as notícias que circulam nas redes sociais. É esta a razão pela qual a Facebook e a Google colaboraram com organizações noticiosas tradicionais para combater a propagação de notícias falsas nas suas plataformas, na Nigéria, África do Sul, Zâmbia, Quénia e Zimbabué.
Mas para que os media tradicionais independentes possam cumprir a sua função essencial, precisam de recursos. Nos locais onde os governos colocam restrições à imprensa livre, os doadores ocidentais deveriam ter a iniciativa de fornecer o financiamento necessário. Considerando a importância de uma imprensa livre credível para o desenvolvimento e a democracia, este seria indubitavelmente um bom investimento.