Afrika potřebuje tradiční média
ABUJA – Aliou Sall, bratr senegalského prezidenta Mackyho Salla, v červnu rezignoval na post šéfa státního spořicího fondu poté, co veřejnost rozhořčila nařčení (jež popírá), že byl zapojen do korupčních obchodů s ropou a plynem. Rozhořčení veřejnosti se projevilo skrze sociální média a v ulicích Dakaru. Vyvolala ho ale investigativní práce novinářů BBC, což zdůrazňuje přetrvávající schopnost tradičních médií prosazovat změny.
Platformám sociálních médií se věnuje mnoho pozornosti kvůli jejich rychlosti a přístupnosti. Pro posilování odpovědnosti tam, kde je často obtížné ji najít, má přesto nadále zásadní význam věrohodný svobodný tisk, který jednoduše nepapouškuje oficiální postoje veřejných orgánů ani zájmových skupin, ale hledá pravdu. V Africe se přitom nezávislým investigativním novinářům často daří odhalit korupci na vysoké úrovni, zneužívání moci a nekalé obchodní obchody.
V Keni například přední místní noviny uvedly, že Philip Kinisu, bývalý předseda Komise pro etiku a boj proti korupci, obdržel podezřelé platby od Národní služby mládeže. Navazující vyšetřování této státní organizace odhalilo další korupční dohody, což Keňany přimělo vyjít protestovat do ulic.
Držitelé moci ale vědí jak přejít do protiútoku – a neberou si servítky. V mnoha afrických zemích tudíž dochází k rozleptávání, potlačování, a dokonce demontáži svobodného tisku.
Nejvyhrocenější příklad potlačování médií v Africe se nachází v Eritreji, kde Reportéři bez hranic odhadují, že ve vězení strádá nejméně 11 novinářů. Země má jen jednoho nezávislého a nestranného poskytovatele zpravodajství, rozhlasovou stanici, kterou provozují exiloví novináři a která sídlí v Paříži – a její signál je často rušen.
Útoků na už beztak chatrnou svobodu afrických zpravodajských médií ovšem přibývá. Často k nim dochází v podobě násilí na nezávislých novinářích. V Nigérii loni dva novináře napadli bezpečnostní agenti podléhajícími prezidentovi. V Ghaně byl v lednu zastřelen žurnalista pracující v utajení, když ke mstě na něm vyzval jistý politik za to, že zveřejnil odhalení o korupci v tamních fotbalových soutěžích.
Subscribe now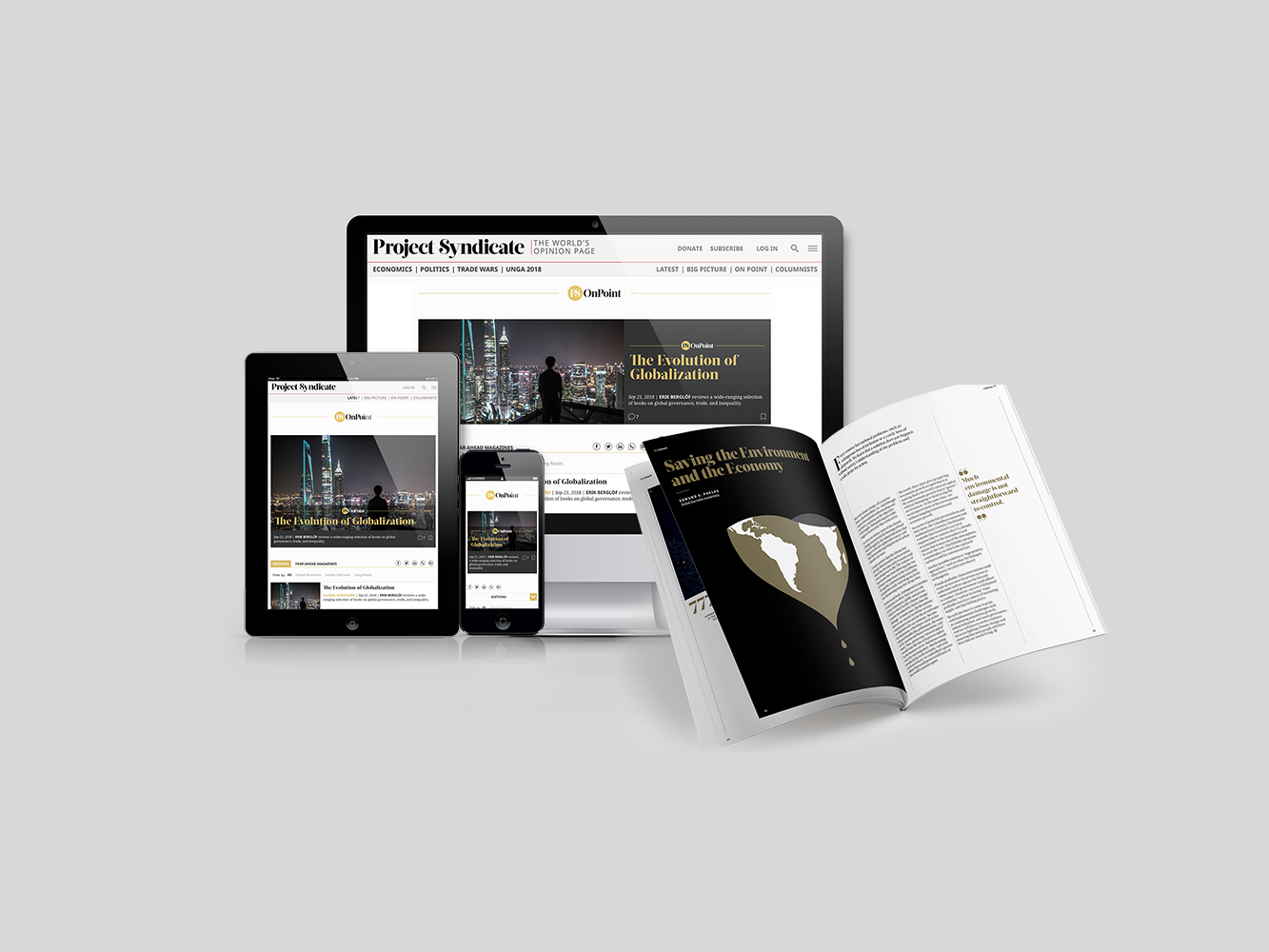 Subscribe now
Subscribe today and get unlimited access to OnPoint, the Big Picture, the PS archive of more than 14,000 commentaries, and our annual magazine, for less than $2 a week.
Také vlády se snaží prosadit kontrolu nad mediálními tituly, i když to znamená jejich rušení. V Tanzanii vláda prezidenta Johna Magufuliho pod záminkami jako "pobuřování" a "ohrožení národní bezpečnostní" pozastavila noviny a zakázala rozhlasové stanice kritické k jejímu působení. Zpravodajské organizace jsou pod tlakem, nejméně v jednom případě ze strany ozbrojenců, aby šířily zprávy příznivé pro vládnoucí elitu.
Nezávislá média nadto svírá chronický nedostatek financí. Novinářům nejenže chybí prostředky na podporu jejich práce, ale často jsou tak žalostně ohodnoceni, že se sami stávají náchylnými ke korupci. V Nigérii je běžná "žurnalistika hnědých obálek" – osoby či organizace novinářům platí za uveřejnění příznivých sdělení.
Kde dojde k umlčení, zastrašení či podmanění nezávislých médií, má veřejnost jen málo možností jak získat informace přesahující to, co jí vnucují vlády a lobbistické skupiny. Svou roli mohou sehrát platformy sociálních médií, ale jejich hlavní síla – jejich demokratická povaha – je zároveň jejich osudnou vadou. Ukázaly se jako ideální k šíření falešných zpráv, které otráví veřejnou debatu a naruší důvěru ve fakta a instituce.
Tento průběh bylo zřetelně vidět během poslední nigerijské předvolební kampaně. Na sociálních médiích se virálně šířily falešné zprávy, včetně tvrzení, že prezident Mohammadu Buhari zemřel a byl nahrazen dvojníkem. Přesvědčily miliony Nigerijců; někteří dokonce spáchali vraždy jako odvetu za smyšlené násilnosti. S vědomím účinnosti takových fám začaly osoby blízké politickým stranám vymýšlet a uvádět do oběhu tvrzení, která prospějí jejich kandidátům, což silně pokřivilo předvolební kampaň.
Poskytovatelé nezávislého tradičního zpravodajství nejenže se tomuto problému vyhýbají, ale jsou klíčem k jeho řešení, neboť pouze oni dokážou věrohodně ověřit zprávy kolující v sociálních médiích. Právě proto Facebook a Google spolupracují s tradičními mediálními organizacemi za účelem boje proti šíření fake news na jejich platformách v Nigérii, Jižní Africe, Zambii, Keni a Zimbabwe.
Mají-li ovšem tradiční nezávislá média plnit svou stěžejní úlohu, potřebují prostředky. Tam, kde vlády zužují tiskovou svobodu překážkami, měli by nezbytné financování posílit západní dárci. Vzhledem k významu věrohodného a svobodného tisku jak pro rozvoj, tak pro demokracii se bezpochyby jedná o vhodnou investici.
Z angličtiny přeložil David Daduč