Zimbabue necesita su propia criptomoneda
ADDIS ABABA – Cuando el presidente de Zimbabue, Robert Mugabe, fue derrocado en noviembre de 2017, después de 30 años en el poder, muchos esperaban que la decadencia económica generada durante su gobierno se revertiría. Pero, un año y medio después, la economía no da señales de recuperación, gracias a una crisis monetaria en curso. ¿Una criptomoneda basada en la cadena de bloques podría ser la cura para los males de Zimbabue?
Hace poco más de diez años, Zimbabue se vio aquejado por una hiperinflación tan severa –que alcanzó un pico de 89.700 millones por ciento en noviembre de 2008- que decidió abandonar su moneda y adoptar en su lugar una canasta de monedas internacionales, encabezada por el dólar estadounidense. Pero una enorme escasez de dólares hizo subir los precios, y llevó al gobierno a introducir, en 2016, sus propios billetes y monedas, que supuestamente valían lo mismo que los dólares estadounidenses.
Sin embargo, debido a la falta de confianza, la nueva moneda se negociaba con un descuento importante en el mercado negro. Los dólares seguían saliendo del país más rápido de lo que entraban y el gobierno recientemente fusionó su moneda y todo el dinero electrónico en una nueva unidad: el dólar RTGS (por Real Time Gross Settlement, o liquidación bruta en tiempo real).
Ahora bien, el simple hecho de emitir otra moneda no bastará para resolver el problema de Zimbabue. Una moneda "fiduciaria" –cuyo valor no es intrínseco, sino que lo establece el gobierno- es considerada creíble sólo cuando el gobierno imprime dinero de manera responsable y la mayor parte del dinero en el país está dentro del sistema bancario. Cuando la credibilidad del sistema colapsa, cuesta décadas reconstruirla.
Eso es lo que le ha sucedido a Zimbabue, donde el gobierno tiene una larga historia de mala gestión fiscal. En 2003, por ejemplo, el gobierno retiraba constantemente dinero de cuentas privadas denominadas en moneda extranjera sin el consentimiento de los titulares de las cuentas; al mismo tiempo, no podía pagar la tinta que hacía falta para imprimir más billetes.
Los zimbabuenses, cuya confianza había sido sacudida por años de intervenciones monetarias con motivaciones políticas, incluida la impresión incontrolada de moneda para financiar un gasto discrecional, han evitado desde hace mucho tiempo tener moneda emitida por su propio gobierno. En 2008, el dinero cambiaba de manos más de 100 veces más rápido en Zimbabue que en cualquier otra parte del África subsahariana, porque la gente buscaba reservas de valor más confiables.
Subscribe now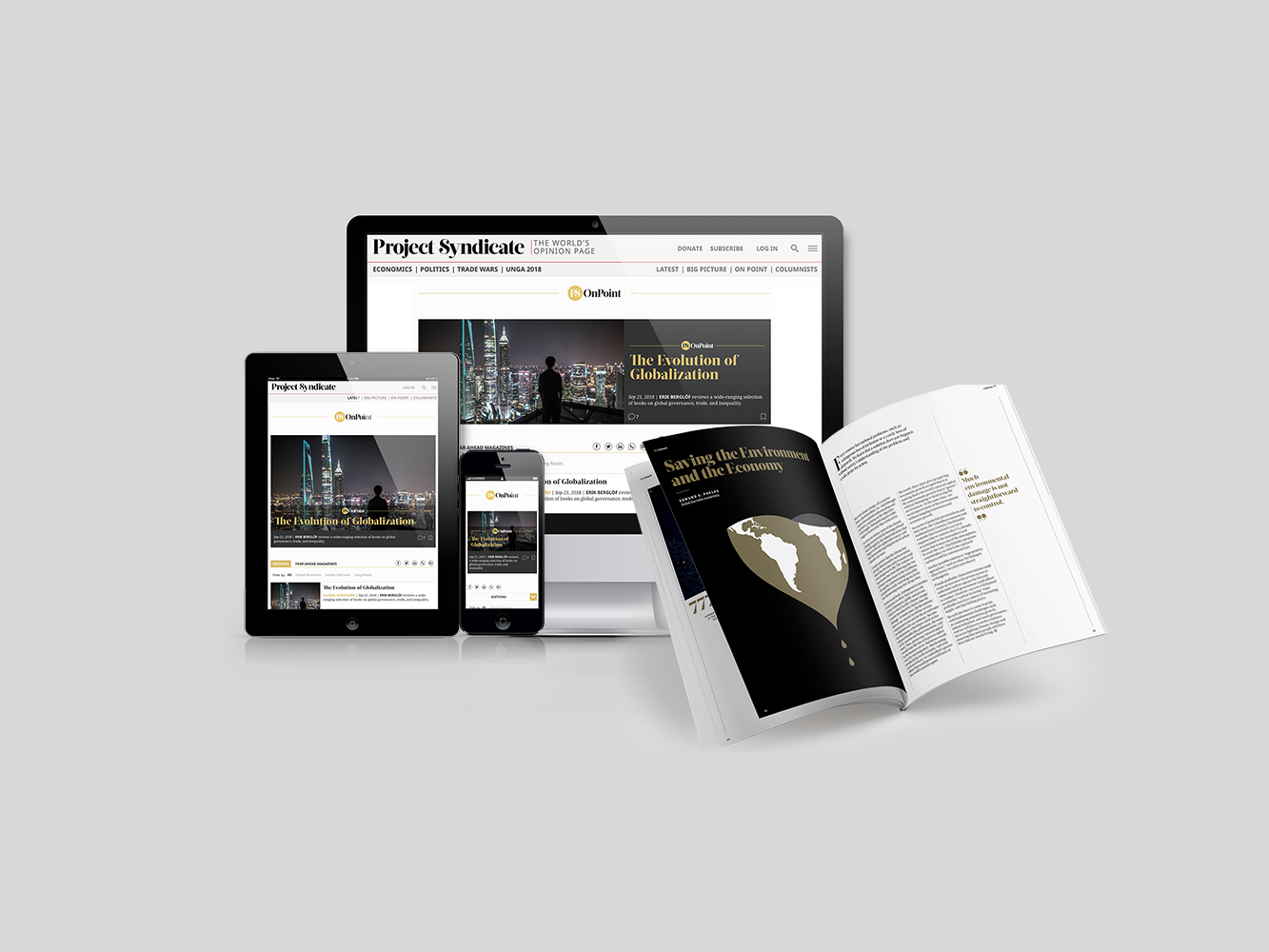 Subscribe now
Get unlimited access to OnPoint, the Big Picture, and the entire PS archive of more than 14,000 commentaries, plus our annual magazine, for less than $2 a week.
Esta falta de confianza por parte de los consumidores y de las empresas en un sistema monetario estatal continúa hasta el día de hoy. El dólar RTGS perdió una quinta parte de su valor en menos de un mes de haber sido introducido.
Nada de esto debería resultar sorprendente. Cuando la gente pierde los ahorros de toda una vida y se hunde en la pobreza sin tener culpa alguna, lo último que quiere es depender del gobierno que los llevó hasta allí y que, en un contexto de menores ingresos tributarios, les ofrece poco respaldo para recuperarse.
Una criptomoneda basada en la cadena de bloques eludiría esta falta de confianza. En lugar de ser administradas por el banco central, las transacciones estarían almacenadas en un libro mayor público distribuido y descentralizado. Y, como sucede con el bitcoin, la oferta sería limitada, para impedir la impresión discrecional de dinero. En este sentido, una criptomoneda resolvería los dos problemas más fundamentales que tiene un sistema monetario estatal en Zimbabue.
Los beneficios serían de amplio alcance. La tecnología de la cadena de bloques hace que las transacciones sean prácticamente a prueba de falsificaciones. Y, al ser innecesaria una intermediación de terceros, los costos de las transacciones son bajos. Esto podría ahorrarle a la diáspora zimbabuense hasta 90 millones de dólares al año en gastos vinculados a las remesas.
Los menores costos de las transacciones también favorecerían el progreso en materia de inclusión financiera, ya que cualquiera con acceso a Internet negociaría inclusive cantidades muy pequeñas de dinero en tiempo real. Con la expansión del uso de celulares con acceso a Internet, aún quienes viven en regiones aisladas han ganado oportunidades valiosas para participar en el sistema bancario formal. Según las Naciones Unidas, esta tendencia ya ha incorporado a millones de personas a la economía formal en Asia.
El próximo paso sería que Zimbabue empezara a utilizar "contratos inteligentes" de aplicación inmediata en su economía formal –un cambio que podría ahorrar hasta 0,5% del PIB anual de Zimbabue-. Esta estrategia impulsaría la confianza de las empresas, ya que haría que las transacciones fueran más seguras y más económicas. Un cambio de estas características podría extenderse a muchas otras aplicaciones: por ejemplo, la tecnología de la cadena de bloques podría permitir la transferencia digital instantánea de títulos de valores.
El objetivo de máxima sería crear un sistema bancario abierto –un modelo más transparente, en el que los datos bancarios se compartan a través de interfaces de programación de aplicaciones abiertas, permitiendo que desarrolladores externos creen sus propias aplicaciones y servicios. Dada la falta de fe de los zimbabuenses en su sistema existente, no haría falta mucho para convencerlos de dejar de usarlo.
En la medida que un sistema basado en la cadena de bloques fortaleciera la confianza de las empresas y de los consumidores, la inversión y el gasto de los hogares aumentaría, favoreciendo la economía e impulsando los ingresos tributarios. Esto, junto con la imposibilidad por parte del gobierno de imprimir dinero de manera discrecional, mejoraría enormemente la gestión de las finanzas públicas, ayudando al gobierno a recuperar su credibilidad en el largo plazo. Pero el eje fundamental de este sistema es el hecho de que funcionará, aunque el gobierno siga desprestigiado.